Chapman's generosity benefits college volleyball team
Reds closer donates 80 percent of funds required to refurbish Mount St. Joseph locker room
CINCINNATI -- The Mount St. Joseph University men's volleyball team doesn't have a huge budget, nor does it get a ton of media attention. The Lions do not play home games in front of thousands of fans at their gym.
But this is a program that can say it has one very good friend in Reds closer Aroldis Chapman.
Last week, the small Division III school on the west side of Cincinnati completed a three-month renovation project of a locker room used exclusively by the men's volleyball players and coaches. The room included 21 brand-new custom wood lockers and new flooring. Most of the funding for it came via a generous donation from Chapman.
What links Chapman to the program is volleyball player Cesar Trigo de Serrano, a senior from Miami, Fla., whose parents are from Cuba -- just like the three-time National League All-Star. Chapman defected from the communist nation in 2009 and signed a six-year, $30.25 million contract with the Reds in January 2010. de Serrano moved to Cincinnati several years ago before enrolling at MSJ as an adult transfer student. He also became a friend of Chapman's.
"We have seen him at our matches in the past because Cesar is a very close friend of his," men's volleyball coach Ryan Lengerich told MLB.com. "When it came time that we were considering the locker room renovation, Aroldis found out about us raising money for this project and he made a donation. He's been to our matches and has seen what we're all about. We've all met him.
"He understands what the [school] and the volleyball team has done for Cesar and his life. I think he sees that and that's what had Aroldis become a supporter of our program."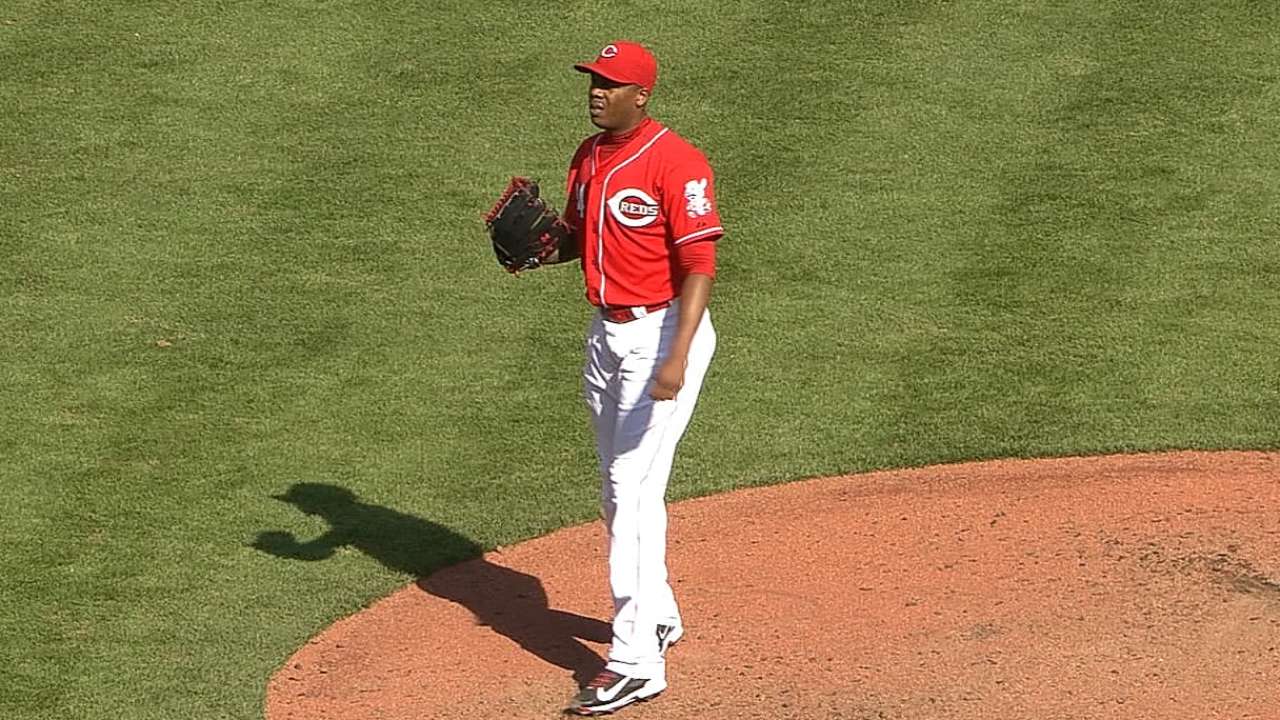 The new locker room should help with recruiting, Lengerich believed, especially since the school does not offer athletic scholarships. But it also adds much more.
"A new locker room really adds to the experience. It's a sacred place where a lot goes on prior to a game, after a game, meetings and talking," Lengerich said. "These are guys that are teammates and will be lifelong friends. A locker room is a really special place for them."
Lengerich declined to disclose the cost of the project and would not specify the amount of money Chapman contributed. But he did say that it covered 80 percent of the renovation while the team raised funds for the rest itself.
"This doesn't happen without him, but my guys worked hard also to cover the rest of it," Lengerich said. "I didn't want them to think things are just handed to you. I wanted my guys to have a stake in it also.
"What makes a large donation or a small donation doesn't necessarily have to do with the amount given, but the impact it has on those who benefit. Whether the amount Aroldis gave the volleyball program is a lot or a little is subjective. What I do know is that the positive impact his donation had on the 18 student-athletes and two coaches in the men's volleyball program is remarkable, and we could not be more thankful."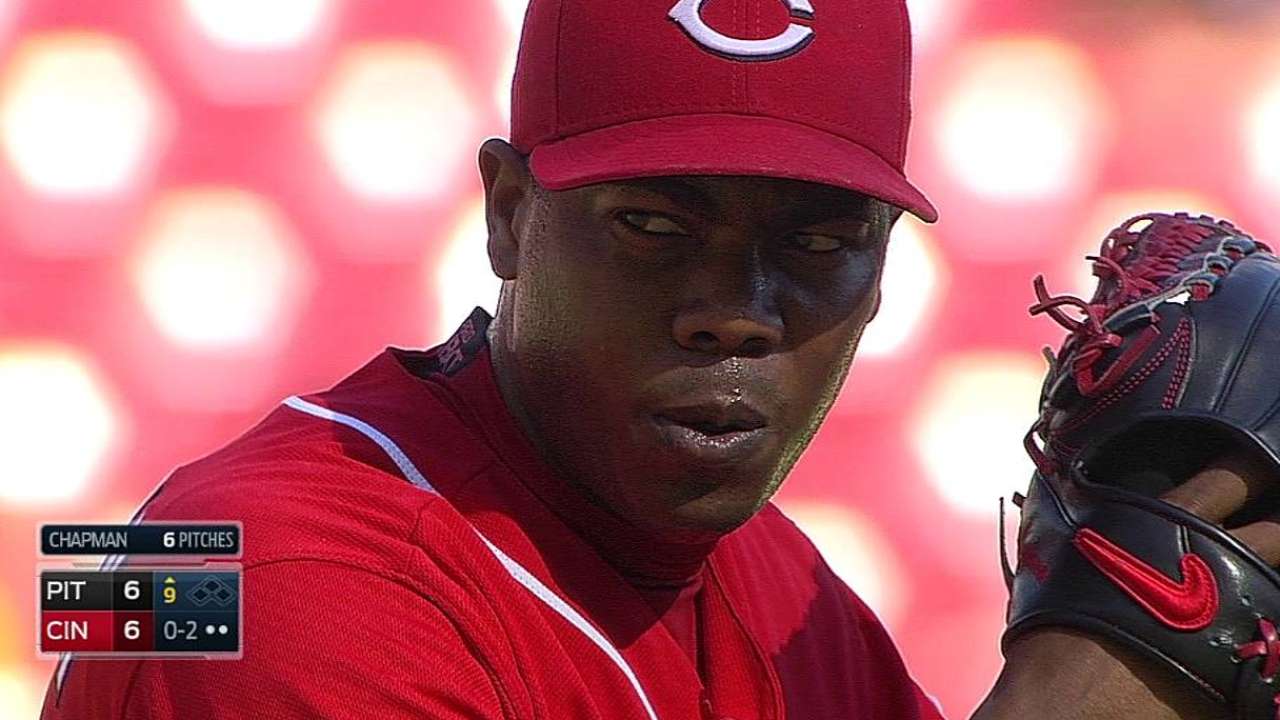 At some point, the school would like to publicly thank Chapman for the donation and show him the locker room he helped underwrite.
"The trick with that is matching up our schedule with his schedule," Lengerich said. "We need to look for a date when Aroldis is in town and we could have some kind of ceremony and have him see it before a game. We have a plaque that's going on the wall that thanks him for his generosity."
Mark Sheldon is a reporter for MLB.com. Read his blog, Mark My Word, and follow him on Twitter @m_sheldon. This story was not subject to the approval of Major League Baseball or its clubs.