Betts, Castillo headline group at rookie program
Boston hosting its annual series of workouts, seminars for young players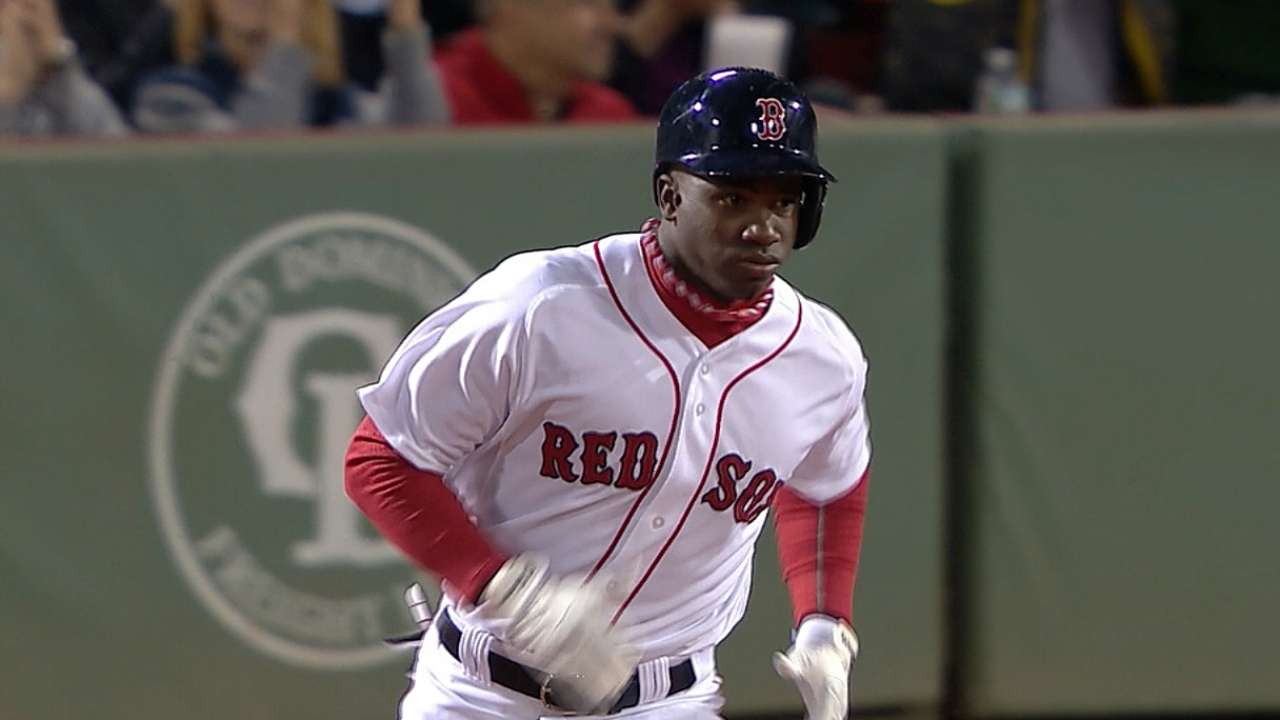 BOSTON -- This year's Red Sox 2015 Rookie Program includes two players who are all but certain to be on the Opening Day roster, and several others who could be close to earning their ticket to the Major Leagues.
Outfielders Mookie Betts and Rusney Castillo headline the list of 10 players who are taking part in workouts under the bubble at Harvard Stadium this week.
The players will have two daily workouts that emphasize conditioning and training, as well as a concentration on fundamentals. But the program isn't limited to on-field training. There are also seminars aimed at helping the players adapt to Major League life both on and off the field.
Betts wasn't invited to the rookie program last winter, mainly because he wound up rocketing through the farm system and up to Fenway Park faster than anyone expected. The Red Sox typically invite the prospects they believe are closest to the big leagues to the program.
Manager John Farrell has stated that Betts could wind up being his primary leadoff hitter in 2015.
Castillo, who defected from Cuba, signed a seven-year, $72.5 million contract with the Red Sox last August and played in 10 games for the big league club at the end of the season. He is expected to start in either center or right field in 2015.
The other players who will participate in this year's rookie program are lefties Edwin Escobar, Brian Johnson and Eduardo Rodriguez, righties Heath Hembree and Zeke Spruill, infielder Sean Coyle, outfielder Henry Ramos and catcher Blake Swihart.
Johnson and Rodriguez are two of the most promising pitching prospects in the organization. Swihart has been touted by some as the club's catcher of the future.
Several key people from the organization will serve as speakers during the seminars, including Red Sox COO Sam Kennedy, general manager Ben Cherington, Farrell, hitting coach Chili Davis, pitching coach Juan Nieves and bullpen coach Dana LeVangie.
Ian Browne is a reporter for MLB.com. Read his blog, Brownie Points, and follow him on Twitter @IanMBrowne. This story was not subject to the approval of Major League Baseball or its clubs.