MLB.com Columnist
Bernie Pleskoff
On the Cusp: Atlanta Braves
Peraza, Bethancourt among top prospects who could impact big league club in 2015
In this series, Bernie Pleskoff takes a team-by-team look at which top prospects are poised to make a contribution at the big league level in 2015.
The Braves have been aggressive in changing the makeup of their organization. Some of their newly-acquired prospects have additional development or injury rehabilitation to complete. But the big league club could welcome several prospects at some point this coming season.
Here are the Braves prospects I think have a chance to make an impact in Atlanta in 2015, listed by their rankings in the Braves Top 20 Prospects list.
Jose Peraza | 2B/SS | 6-feet, 165 pounds | No. 1
Slight of build, Peraza could soon find himself as the 2B double-play partner of shortstop wizard Andrelton Simmons. Peraza is a top-of-the-batting-order hitter with a short, compact swing. The Venezuelan is a right-handed hitter with a very consistent .306 Minor League batting average in parts of four seasons. Among the best of his many tools is his lightning speed. He has stolen 177 bases while being caught 42 times. Peraza doesn't have much power, but that isn't his game. He is a dynamic player that can ignite an offense and score plenty of runs.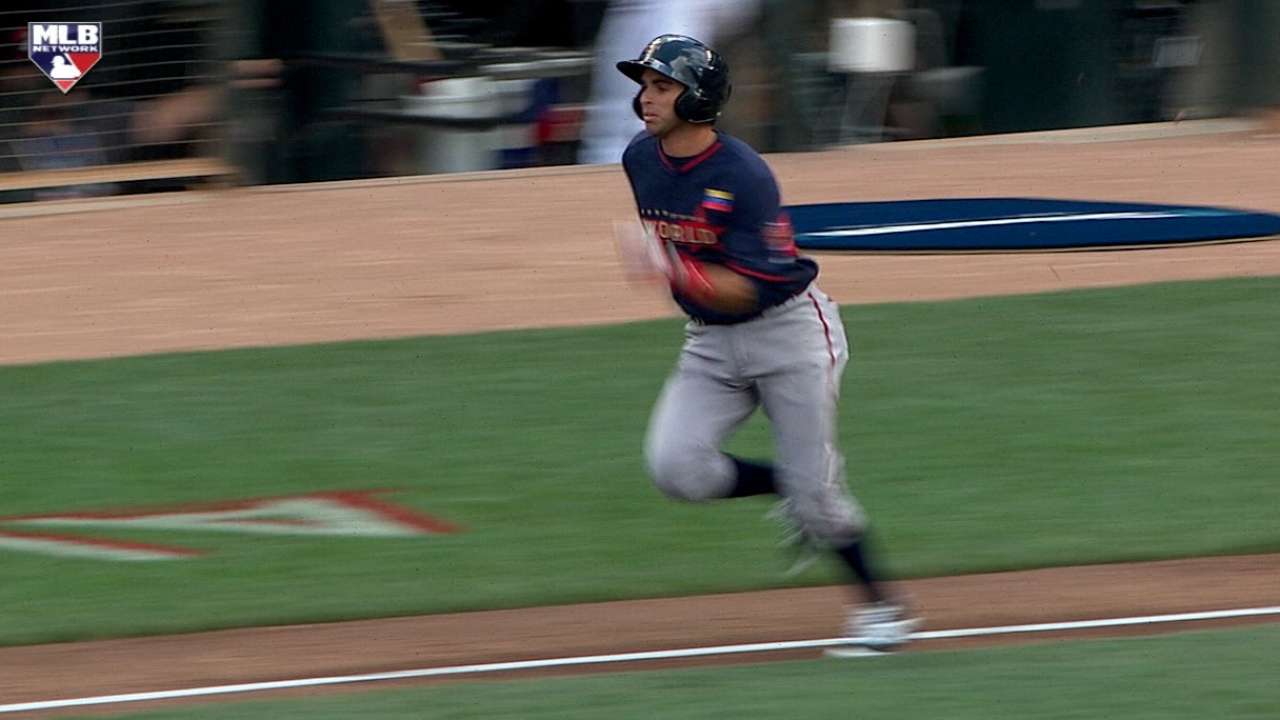 Christian Bethancourt | C | 6-foot-2, 205 pounds | No. 4
Bethancourt got his first taste of the parent club in 2013, but it was a brief one-game, one at-bat visit. He returned last season and got 117 plate appearances. This coming year, he could stick with the big club. He is a very good defensive catcher with quick feet, a very strong and accurate arm and good overall catching mechanics. A free-swinger, he is too aggressive at the plate at times. When I saw him in the 2011 Arizona Fall League, he was tearing the cover off the ball. He as a .270 Minor League batting average in parts of seven seasons.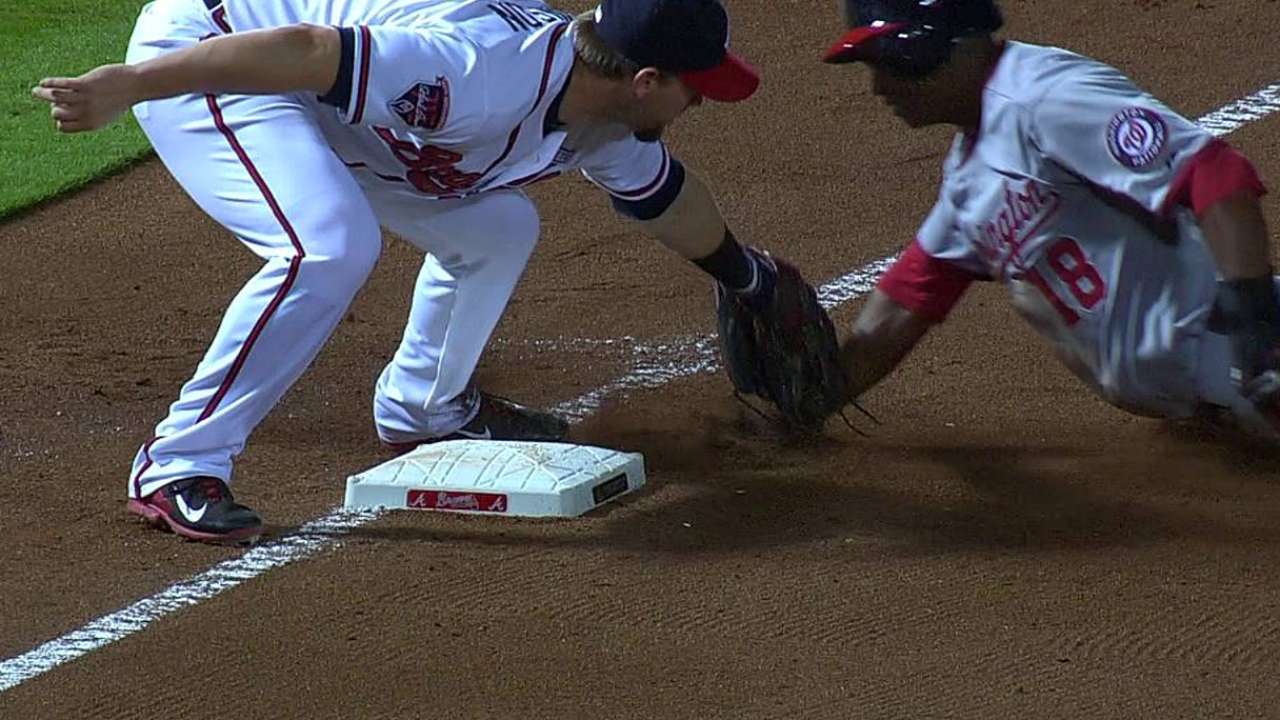 Jason Hursh | RHP | 6-foot-3, 205 pounds | No. 8
Hursh is the type of starting pitcher that could be used in an emergency situation at some point during the season. He has only two seasons of Minor League pitching under his belt, but he is a former first-round pick out of Oklahoma State University, so he has pitched in very competitive situations. He had Tommy John surgery while at OSU, but is strong and stable. He has a mid-90's sinking fastball that he can increase in velocity to the higher 90's if needed. He also throws a slider and a changeup, but his fastball is his bread and butter. He has to continue to lower his walk rate.
Manny Banuelos | LHP | 5-foot-10, 205 pounds | No. 10
The stocky starter/reliever was acquired in a recent trade from the New York Yankees. Often compared and contrasted with Dellin Betances when they were both with the Yankees, Banuelos could be called the ultimate risk/reward pitcher. He has huge upside due to a live arm and a good fastball that he can consistently bring at 94-95 mph. Banuelos has always been regarded as a strong pitching prospect, even after he underwent Tommy John surgery, missing part of 2012 and all of 2013. His problem has been simple to diagnose. He has lacked consistent command and control. For example, last year he yielded six walks per nine innings. Depending on how he finishes his development, he could help in the rotation or out of the pen at any point in the coming season. Even though we've talked about him for years, he won't be 23 until March.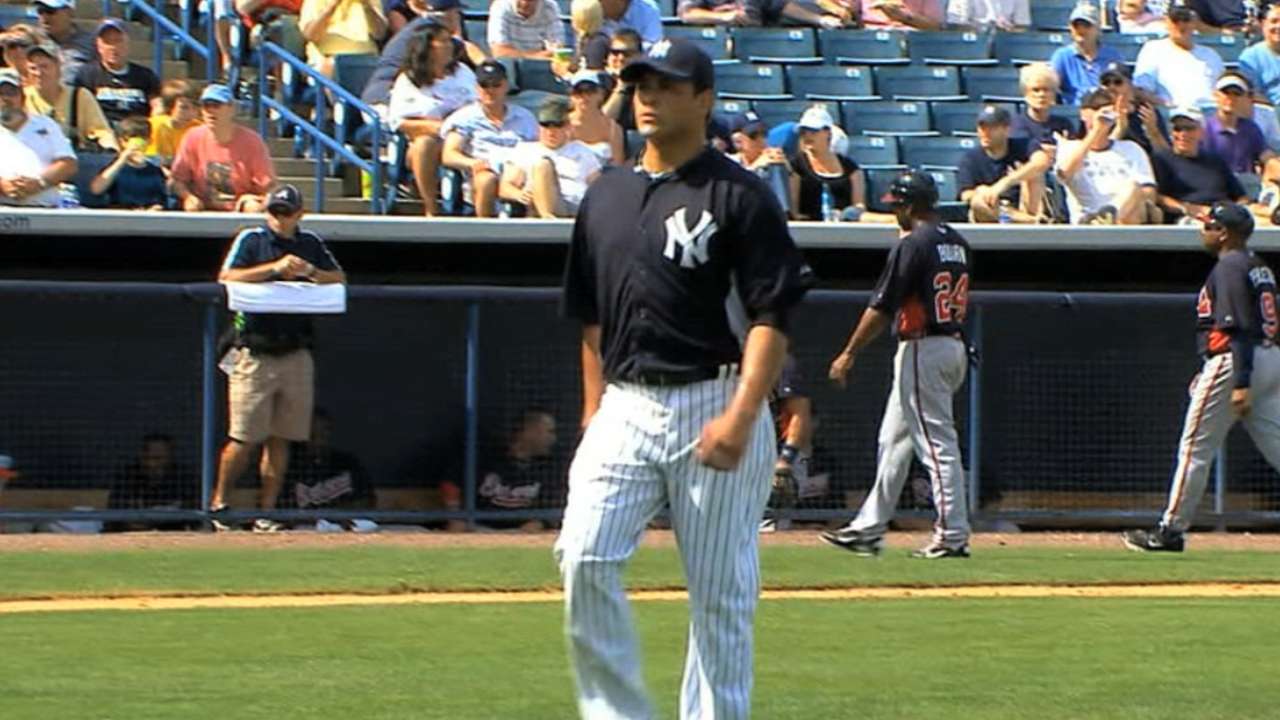 Cody Martin | RHP | 6-foot-3, 230 pounds | No. 15
Martin has compiled some very good Minor League seasons for the Braves organization. He spent 2014 at Triple-A Gwinnett, throwing to an ERA of 3.52 while compiling a 7-8 record. He could be ready for the challenge of the big league club. Martin has a mix of a low to mid-90s fastball, a nice slider, a mediocre curveball and a changeup.
Bernie Pleskoff has served as a professional scout for the Houston Astros and Seattle Mariners. Follow @BerniePleskoff on Twitter. This story was not subject to the approval of Major League Baseball or its clubs.