Can Cozart hit enough to be everyday shortstop?
Reds traded for Suarez in offseason to provide some competition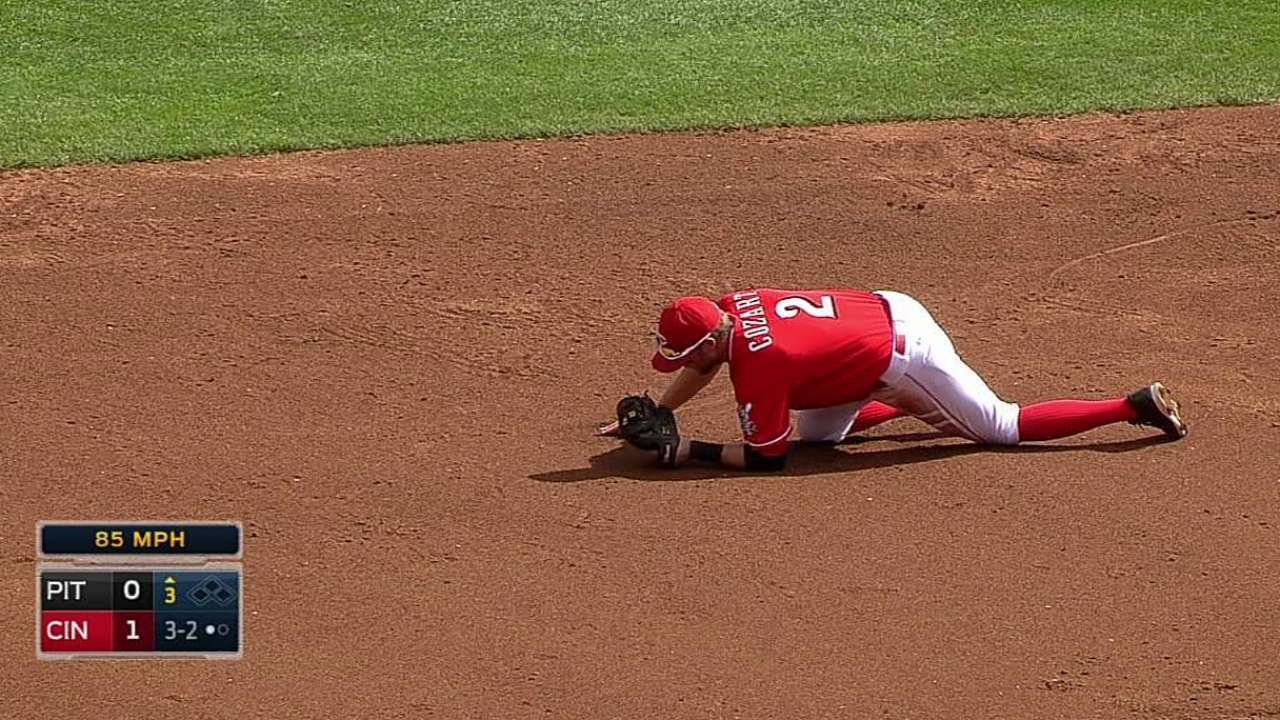 CINCINNATI -- For the past three seasons, Zack Cozart has been secure as the Reds' everyday shortstop. The club always backed him through streaks and slumps at the plate while he usually provided consistent defensive excellence.
Cozart was Gold Glove-caliber in the field during 2014, but he also endured the worst offensive season of his career. Therefore, it wasn't a coincidence in December when the Reds added an offensive-minded shortstop in Eugenio Suarez.
Suarez came to Cincinnati in the trade that sent starting pitcher Alfredo Simon to the Tigers. Reds general manager Walt Jocketty maintained that Cozart is still the main guy at shortstop for his club, but he added a caveat.
"Cozart hasn't had much competition in past years. He has to improve offensively to continue to be an everyday shortstop," Jocketty said. "Defensively, he is as good as anyone in either league, but he needs to improve offensively."
In 147 games last season, the 29-year-old Cozart batted .221/.268/.300 with four home runs, 38 RBIs and seven steals without being caught. His average, on-base percentage, slugging percentage and batting average on balls in play (.255) were ranked last among the 22 shortstops who qualified.
Cozart, who batted .254 with a .284 on-base percentage in 2013, isn't expected to be a main offensive cog for the Reds. But his lack of production was exposed more last season as the lineup often struggled throughout the year while being roughed up by injuries.
Suarez is a lesser known commodity in the big leagues. The 23-year-old made his big league debut in 2014 with Detroit and played 85 games (71 starts). He batted .242/.316/.336 with four home runs and 23 RBIs.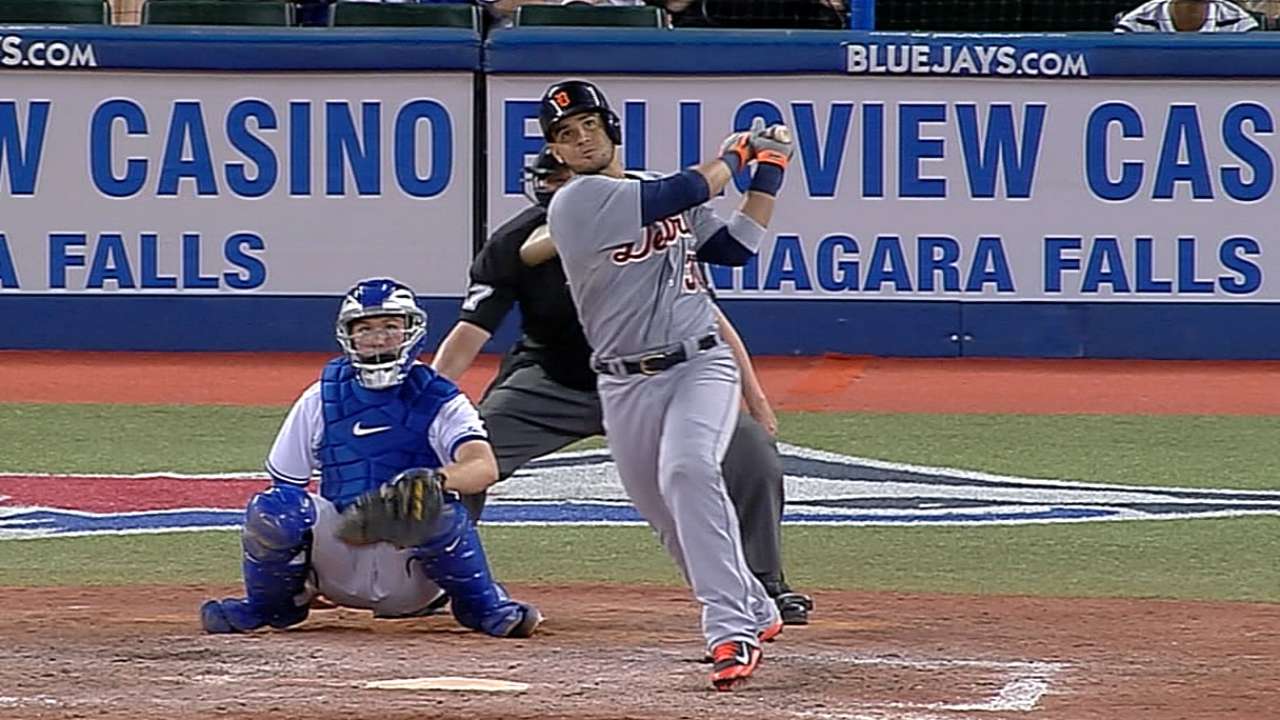 Over 54 games combined at Double-A and Triple-A last season, Suarez batted .288/.360/.510 with eight homers and 36 RBIs.
In the field, Suarez committed 10 errors in 312 chances. His advanced stats show he had a minus-5 defensive runs saved (DRS) and a minus-0.1 ultimate zone rating (UZR).
By comparison, Cozart was a National League Gold Glove Award finalist. In advanced stats, he was ranked second among NL shortstops with a 19 DRS and a 12.1 UZR. Cozart also committed 10 errors, in 614 chances.
In camp, Suarez will come in and battle for a spot on the 25-man roster.
"We've seen him play a little bit and have the reports, but until we can get him into camp, it's hard to determine what kind of role he might have," Jocketty said.
Much of that decision could ultimately come down to what Cozart does in 2015.
Mark Sheldon is a reporter for MLB.com. Read his blog, Mark My Word, and follow him on Twitter @m_sheldon. This story was not subject to the approval of Major League Baseball or its clubs.