Amid flurry of offseason moves, White Sox spending wisely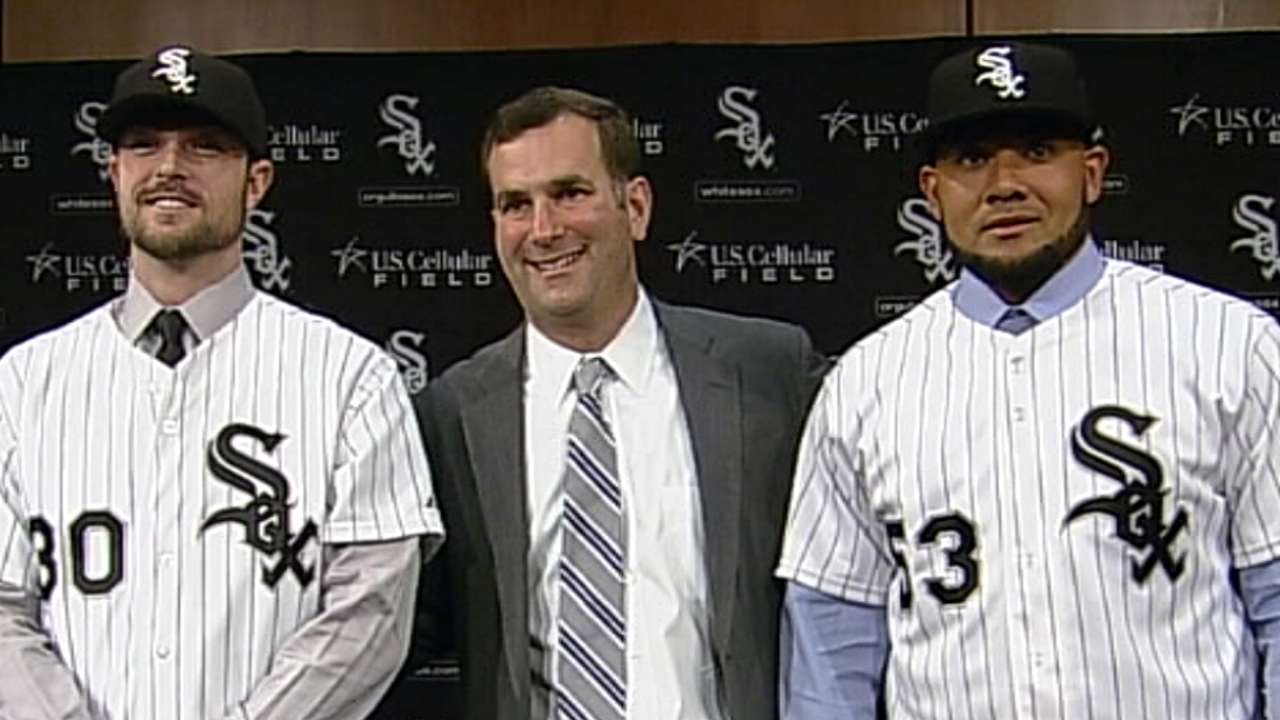 CHICAGO -- The best way to describe the White Sox offseason to date would be flexible aggressiveness.
There's no reason to delve further into the aggressiveness portion. The seven impact moves made by general manager Rick Hahn speak for themselves.
As for the flexible part of the maneuvers, closer David Robertson's four-year, $46 million deal stands as the only one that potentially could hamstring the White Sox if things went sideways. Then again, this is the same Robertson who saved 39 of 44 chances last season in his first year taking over as closer for the legendary Mariano Rivera. The former Yankees closer has a career 2.81 ERA and a 12.0 strikeout per nine innings average over seven seasons.
Hahn's goal was to build a contender as soon as 2015. But he wasn't going to jeopardize the future with what could be viewed as bad contracts.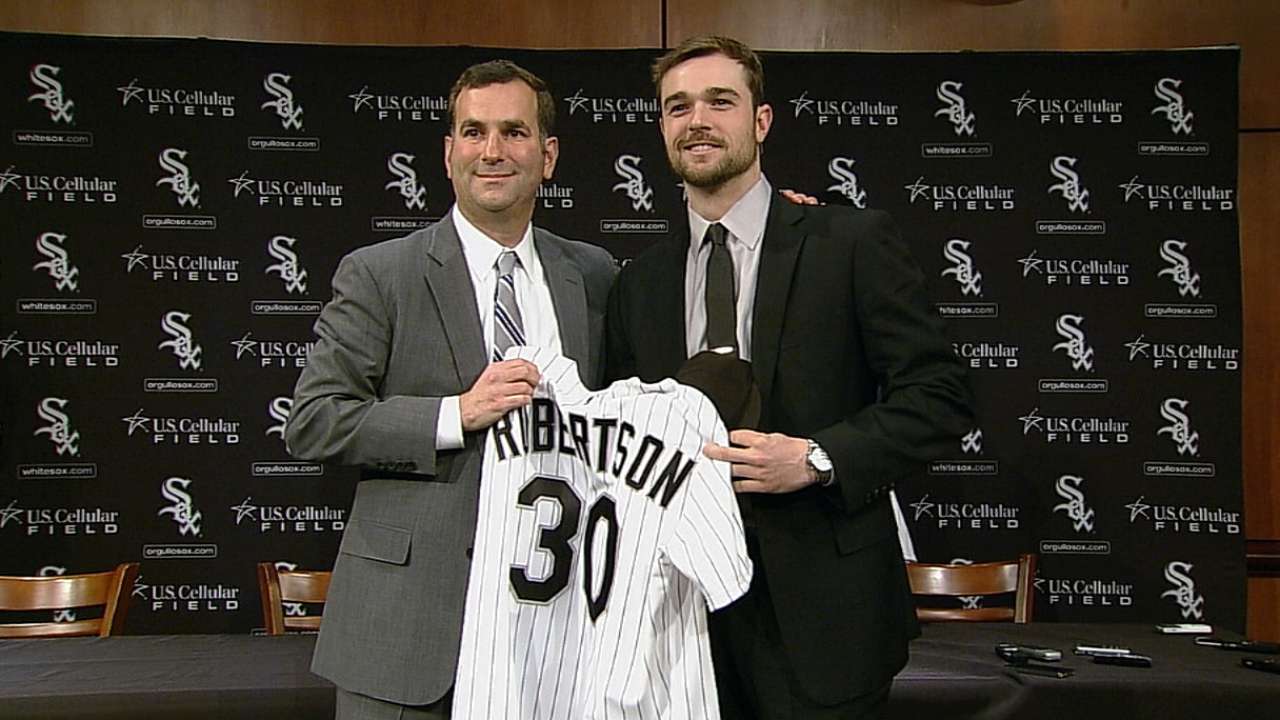 "That's the ideal situation, but you are not always able to put yourself in that situation if you want to convert on the player," Hahn said during a recent interview. "There were a few situations this offseason where we felt we were stretching, but it made sense in terms of the overall product. Our hope even with these additions, while the payroll has risen, our hope is that we are able to keep this momentum going and continue to build upon it going forward.
"Our payroll is going to continue to increase in the coming years would be the hope. It makes it easier to fit in each of these arrangements should something go wrong with one of them."
With the payroll set to eclipse $110 million, the assumption was that the money spent already has risen well beyond the projected '15 number. Hahn quickly pointed out the salary number isn't too far over the original budget he submitted, which is where he feels White Sox chairman Jerry Reinsdorf ultimately wanted to go.
"We got a little bit of distance from where he wanted this thing to wind up," said Hahn of Reinsdorf. "But again, it's a combination of his own aggressiveness and the support we've received thus far and the feedback we received thus far that have made him comfortable."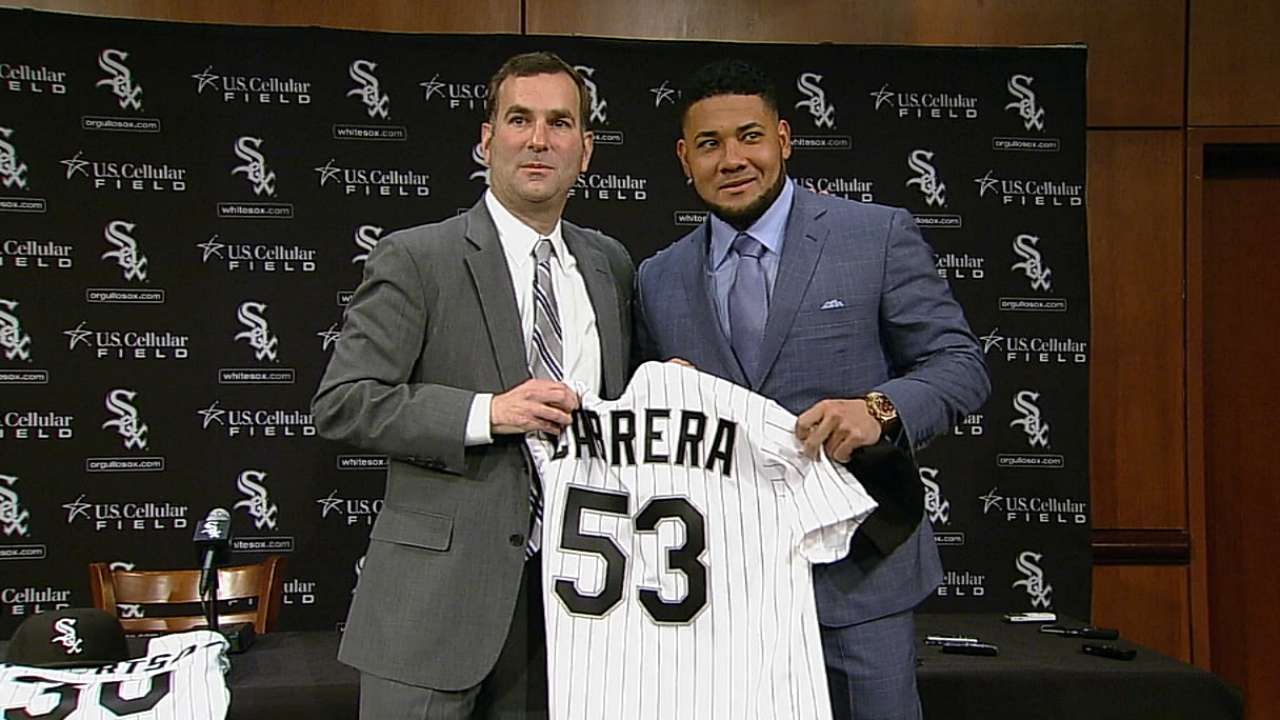 Both Robertson and outfielder Melky Cabrera received limited no-trade protection, with the White Sox rarely giving full no-trade clauses. Neither of them would be described as extensive protection, per Hahn.
"It's something we hadn't done in a little while," said Hahn of the partial no-trades. "At the same time, you have to be cognizant of the fact that you are negotiating against an open market.
"If somebody out there is providing them with those levels of protection and that's important to a player, that's something if you want to sign the player, you need to consider. It's more a personal sense of comfort for them that they are not ultimately going to wind up in a position or a city that they don't want to be in."
This feeling is shared as a team by the White Sox, who had big contracts that didn't work out in the past play a role in leading to this reshaping.
Scott Merkin is a reporter for MLB.com. Read his blog, Merk's Works, and follow him on Twitter @scottmerkin. This story was not subject to the approval of Major League Baseball or its clubs.