On the Cusp: Minnesota Twins
Buxton, Sano among top prospects who could impact big league club in 2015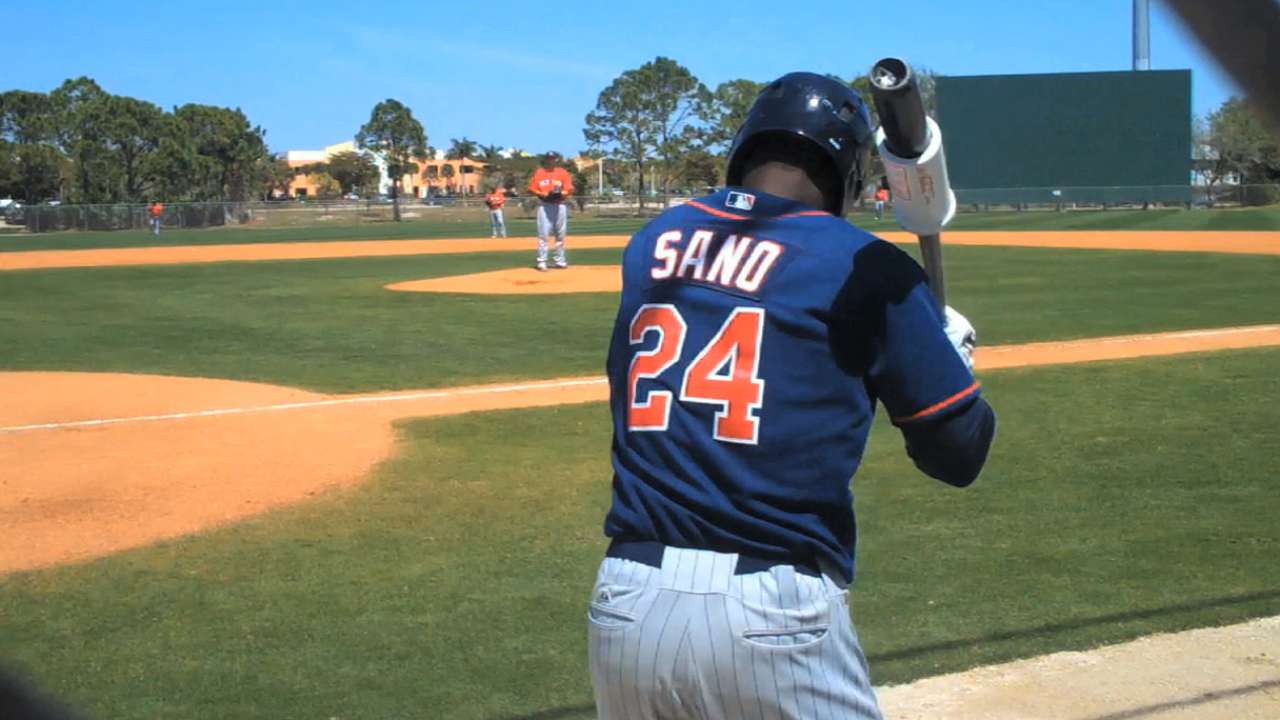 In this series, Bernie Pleskoff takes a team-by-team look at which top prospects are poised to make a contribution at the big league level in 2015.
It would appear the Twins future might rest squarely on the shoulders of some very highly-regarded prospects. We may see the emergence of some of these top young players this coming season.
Here are the Twins prospects I think have a chance to make an impact in Minnesota in 2015, listed by their rankings in the Twins' Top 20 Prospects list.
Byron Buxton | OF | 6-foot-2, 190 pounds | No. 1
The top-rated prospect on MLB.com, Buxton has amazing five-tool ability. I've watched him in the past two Arizona Fall League seasons. He left both seasons early due to injuries. When healthy, Buxton has emerging power, a lightning-quick bat, blazing speed and outstanding defensive ability with a strong and accurate arm. His clean swing mechanics help him center the ball and hit the gaps. Buxton can become a game-changing, impact player. His arrival date depends upon his health and progress. He was my No. 3 prospect on my personal Top Ten Prospect list because I have a concern about his ability to remain healthy and finish his development program in the Twins farm system. He could become a perennial All Star.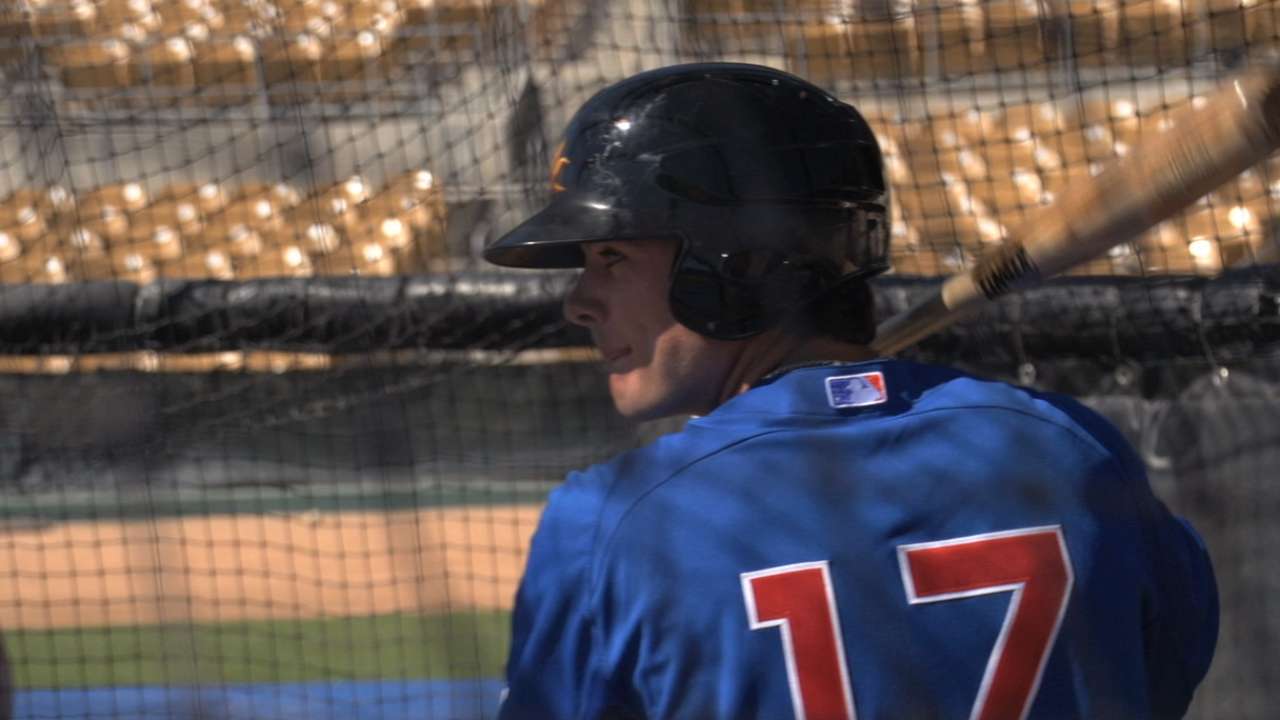 Miguel Sano | 3B | 6-foot-4, 235 pounds | No. 2
A right-handed hitter, Sano had to miss the entire 2014 season due to Tommy John surgery. When he graduates to the big leagues, he will bring a booming home run bat to the middle of the Twins lineup. As a matter of fact, in 2013, his last full season, he hit 35 homers in a combined year at Class A Advanced Fort Myers and Double-A New Britain. He may be a bit challenged to hit for average in the big leagues, but he is big enough and strong enough to take the ball out of any park. He is a tremendous threat to simply destroy left-handed pitching. Defense may not be his greatest strength, but in time he should improve that aspect of his game. He's another impact candidate.
Alex Meyer | RHP | 6-foot-9, 220 pounds | No. 4
Meyer may be the closest pitching prospect to graduating to the big leagues. He uses his huge frame to pitch downhill. He's had shoulder woes in the past, but when I've seen him, he has looked healthy and strong. He uses a reliable fastball/slider combination that keeps hitters guessing. He also has a changeup that's a bit less developed. He can bring the fastball up to the high-90s, but it's the late life that makes the pitch work best.
Trevor May | RHP | 6-foot-5, 215 pounds | No. 8
May has 45 2/3 innings of Major League experience with Minnesota, having thrown to a 3-6 record last year with the big league club. He walked 4.3 hitters per nine innings, and that was the problem. His command and control still need refinement, but his upside remains. Using a four-pitch mix, his fastball ranges from 90-95 mph. He also throws a solid curveball and changeup. To date, his slider has been less effective.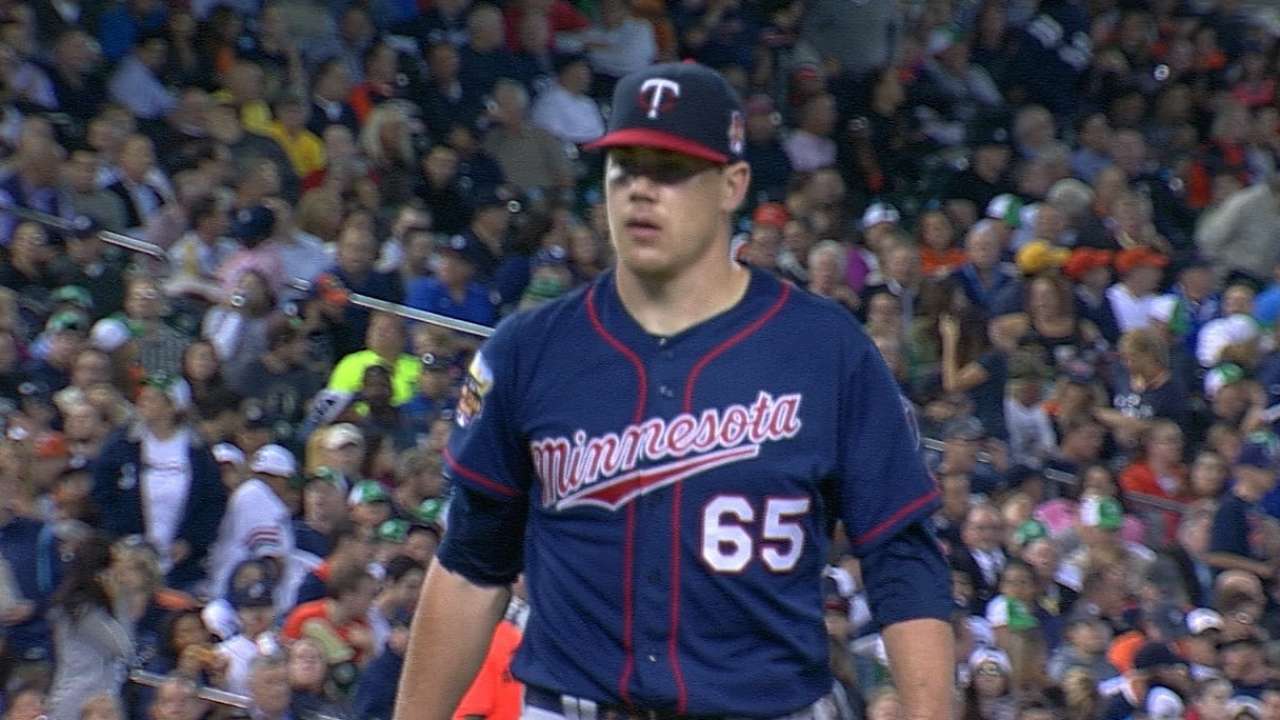 Eddie Rosario | 2B/LF | 6-foot-1, 180 pounds | No. 10
The left-handed-hitting Rosario can use the barrel of the bat and center the ball to the gaps. His power is emerging, and he had a fantastic Arizona Fall League, punishing pitchers from the beginning of the season to the end. He has excellent eye-hand coordination and recognizes pitches very well. Some scouts question his defense, but I saw him play very good defense in left field this past autumn, and that's where I think he profiles best. He could ultimately join Byron Buxton and Miguel Sano as a great trio of hitters in the front part of the Twins batting order.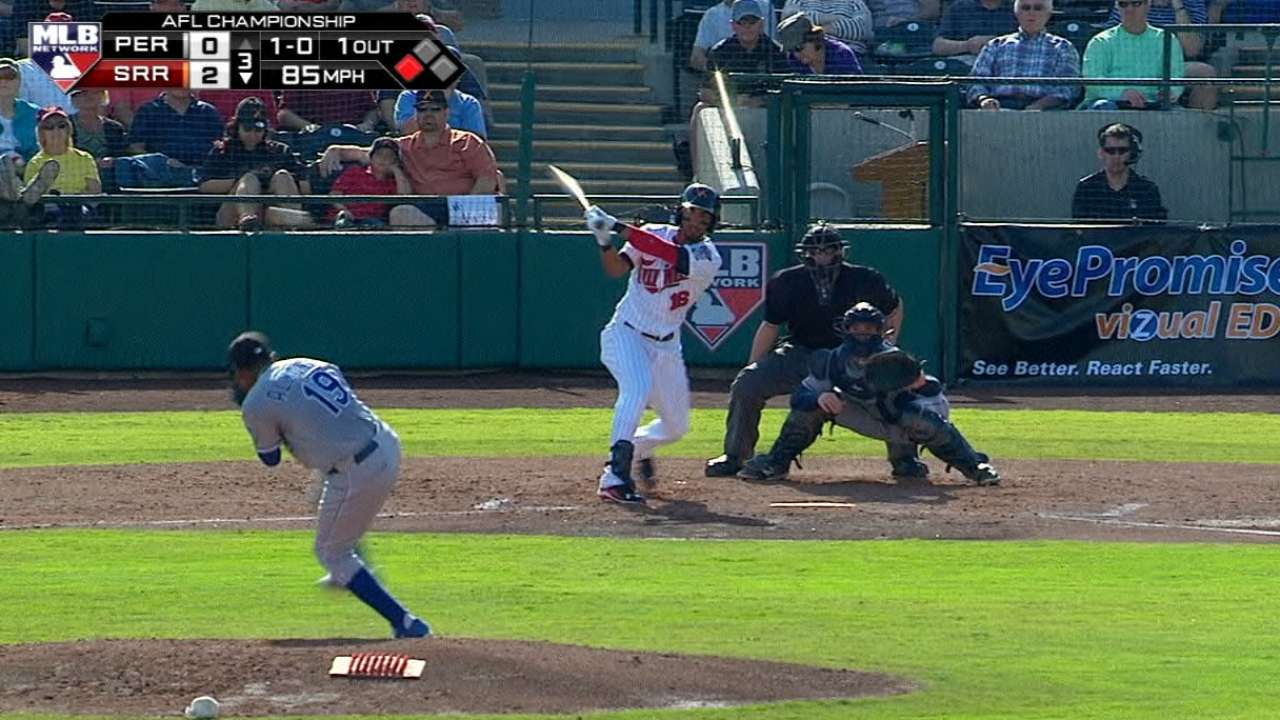 J.R. Graham | RHP | 6-feet, 195 pounds | No. 17
The Twins selected Graham in the Rule 5 Draft this past December at the Winter Meetings. That means he must be retained on the big league roster or offered back to the Braves. He has had shoulder issues in the past that did not require surgery. If healthy, he can contribute. He has a history of attacking hitters with a mid-90s fastball and a quality slider. He also throws a changeup. He will likely be a reliever if he's retained. He adds depth to the Twins pitching roster.
Bernie Pleskoff has served as a professional scout for the Houston Astros and Seattle Mariners. Follow @BerniePleskoff on Twitter. This story was not subject to the approval of Major League Baseball or its clubs.