MLB.com Columnist
Mike Bauman
Market for Scherzer is an unconventional course
Righty's free agency has been perplexing, but big pay day undoubtedly on deck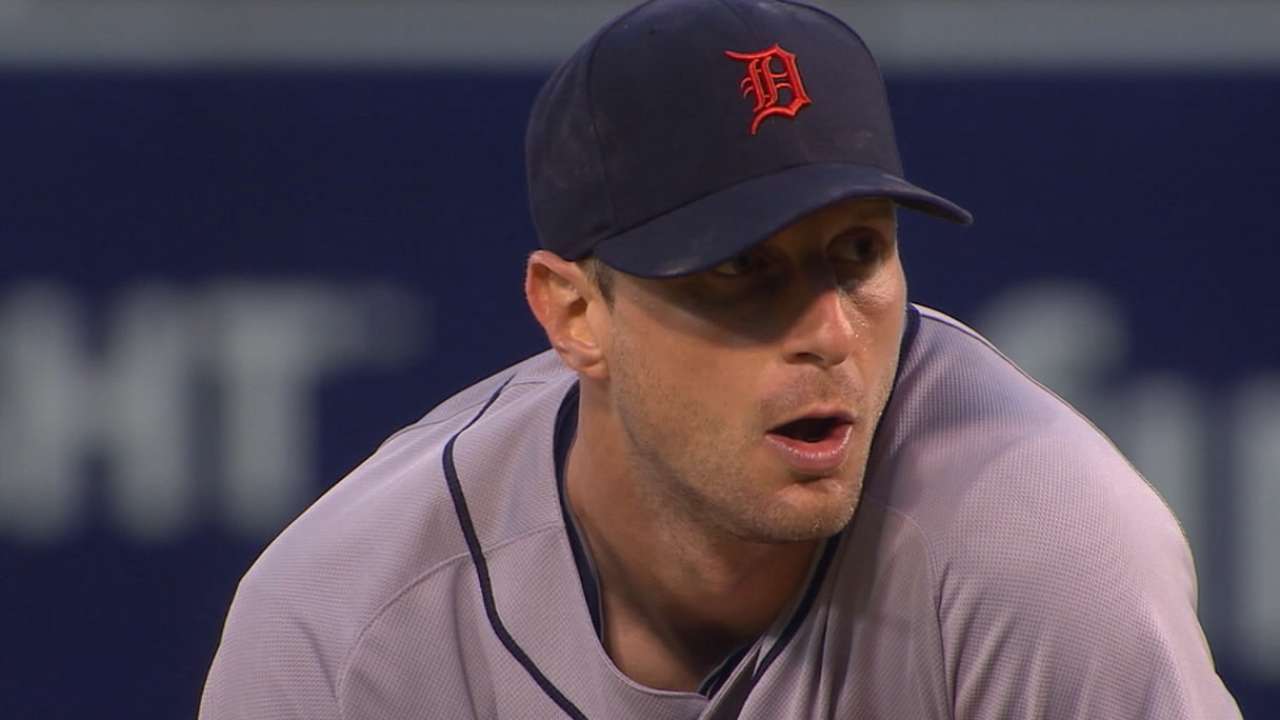 The Max Scherzer free-agent market has defied what we think of as normal procedure. Typically, in the case of high-profile free agents, you have at least a few clubs acknowledging their interest, followed by the occasional leak of information regarding the various bids.
Interest builds, the plot thickens and eventually we have a signing, for many years and a multitude of millions. Thus, the case is closed; happily so, for the free agent in question, his family, his new employers and the fan base of his new team.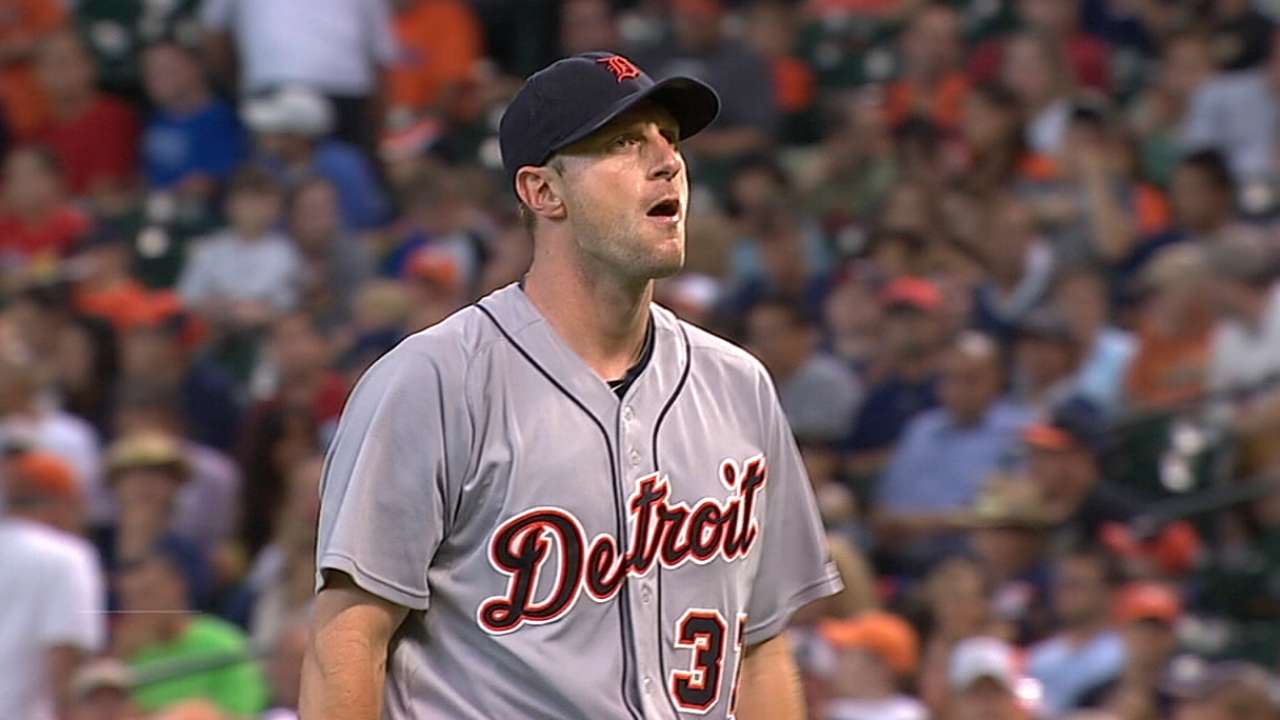 Scherzer's free agency is at the opposite end of the public-activity spectrum. Go ahead, round up the usual suspects, the Major League organizations that might typically be involved in the winter's most expensive free-agent proposition.
The Yankees, the Red Sox, the Dodgers, the Angels, the Giants and Scherzer's most recent employers, the Tigers, have all denied that they have a specific interest in signing Scherzer. The Tigers did offer Scherzer a six-year, $144 million extension last March. That seemed reasonable at the time, but the ground shifts rapidly in these matters.
There have been reports that the Cardinals would consider taking what for them would be an unprecedented leap into the most expensive end of the free-agent pool. Scherzer does have a hometown pedigree, all the way from being born in suburban St. Louis to pitching at the University of Missouri. But no matter how convenient the Cards appear to be as a bidder for Scherzer when the pitcher in question is aiming for the second $200 million contract in the history of pitching, the process might require more than one highly motivated bidder.
But here is the thing: The market for Scherzer may currently be in the range between enigma and mystery, but there remains a widespread belief that Scherzer and his agent, Scott Boras, will end up with a contract very much like the one that they want. This might entail one of the clubs that has repeatedly said no to Scherzer, reversing its field and making the Max investment.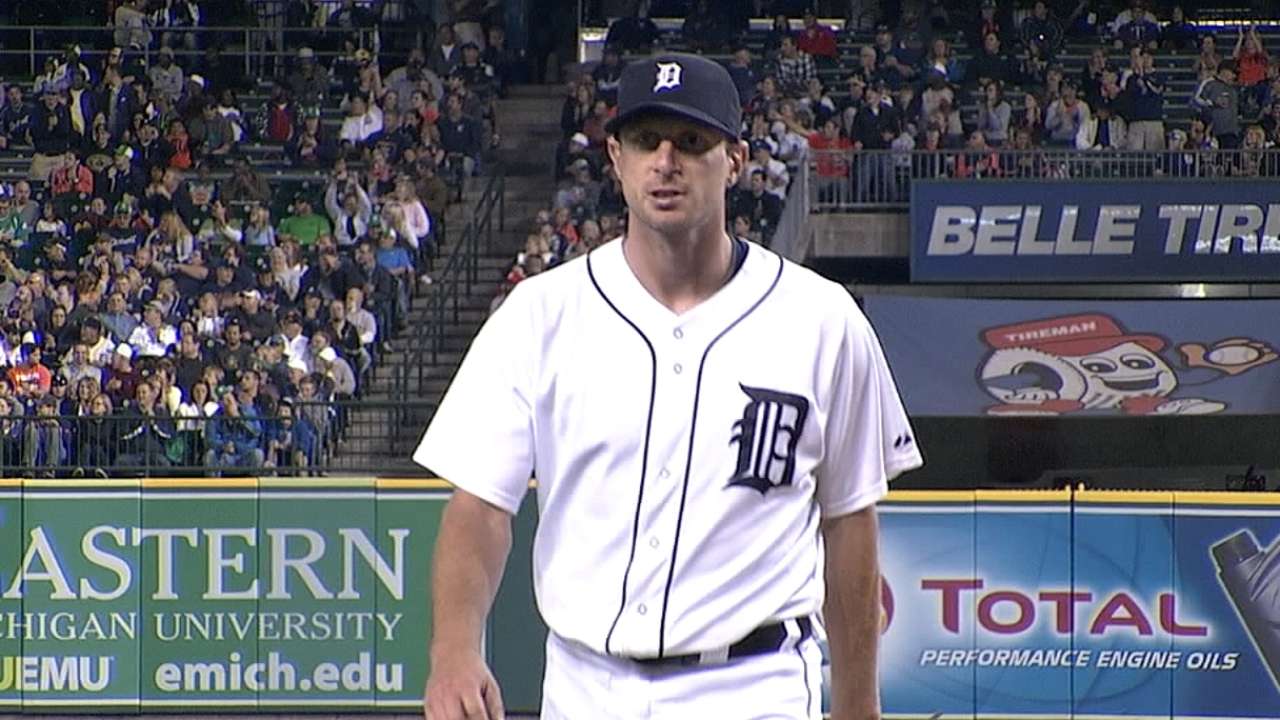 There are no guidelines for this contract, no comparables that could help us calculate money or length or both.
"Going into this, we knew there really wasn't going to be any other pitcher who would impact his free-agent pursuit," Boras said of Scherzer at the Winter Meetings.
That means that Jon Lester and his six-year, $155 million deal with the Cubs are not factors. In fact, Boras contended that even the seven-year, $215 million contract that Clayton Kershaw received from the Dodgers was not a comparable development because Kershaw was not on the open market, in free agency, at the time.
Undeniably, Scherzer has more theoretical bidders than Kershaw did, by a 30-1 margin. It is just that a number of teams have taken pains to distance themselves from Scherzer's market. And these are the very clubs with histories that would make them appear to be the most logical bidders for this winter's most expensive free agent.
The debate about Scherzer's actual worth can be endless, which is one of the reasons that the Hot Stove is still in operation. He will be 31 in July, but Boras is presenting him as a lightly used pitcher, years younger in Major League pitches thrown than Lester, and particularly the still unsigned James Shields.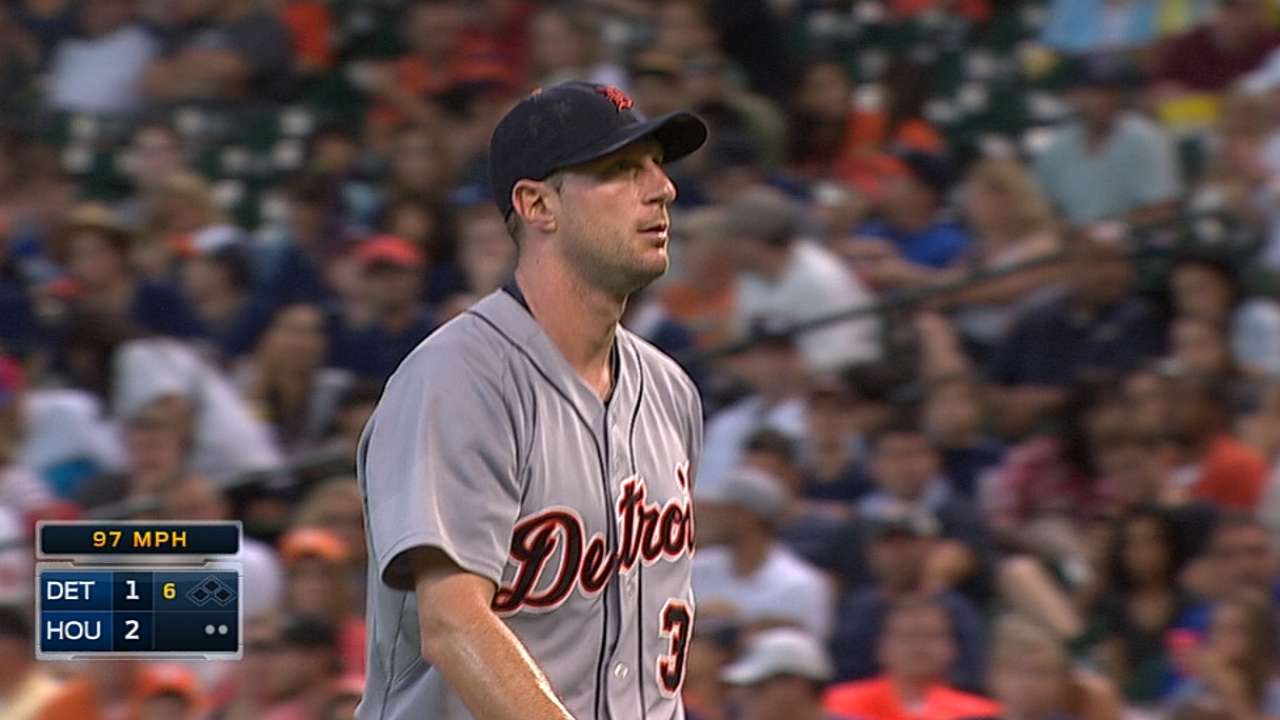 There isn't much doubt about the level of achievement that Scherzer reached in the past two seasons. His 2013 American League Cy Young Award speaks clearly to that notion. Scherzer's status as a difference-maker is reflected in his 12.7 WAR over the past two seasons, as calculated by Baseball-Reference.com.
There are those of us who would like to see a starting pitcher who is receiving a $200 million deal have more than one career complete game. But we may be relics of another age, quite possibly the Pleistocene. At the height of his career, Scherzer has averaged less than seven innings per start. But again, lightly used, that cuts both ways.
As much as the debate about Scherzer's worth can be endless, it can also be concisely summed up in this manner: Max Scherzer will be worth whatever one club, his next and future employer, determines it will pay him.
It only takes one; one franchise that believes that Scherzer will transform it from contender to winner, from a near-miss operation, to a team that is still playing in October.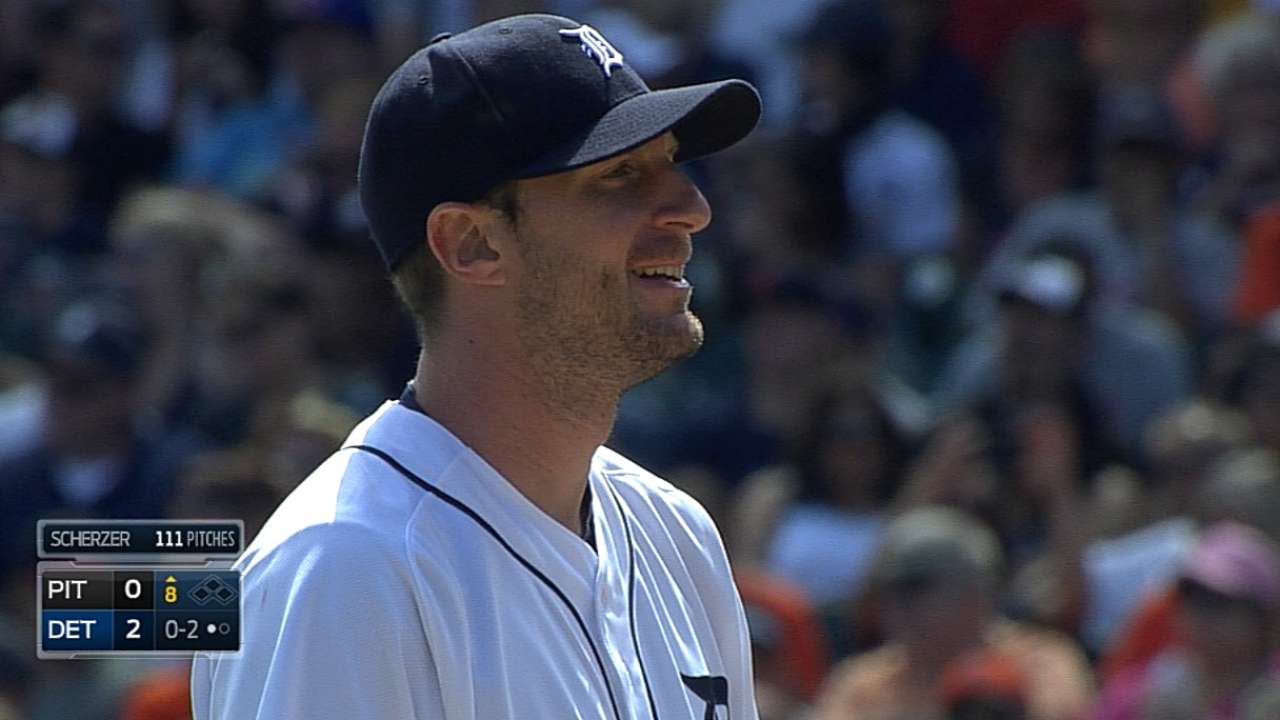 There aren't many of those pitchers around. The argument can be made that Scherzer is one of them. What remains beyond the range of contemporary knowledge at this moment is which club is going to dig deepest and make one of the biggest offers in history.
Mike Bauman is a national columnist for MLB.com. This story was not subject to the approval of Major League Baseball or its clubs.