Smoltz makes HOF history post TJ surgery
Electee first pitcher to enter Cooperstown after having procedure
ATLANTA -- John Smoltz followed a unique path to Cooperstown, and he now finds himself with the distinction of being the first pitcher who will gain induction to Baseball's Hall of Fame after undergoing Tommy John surgery.
While this might be hard for some to initially believe, this reality becomes more understandable when accounting for the fact that Smoltz stands as one of just seven Hall of Fame pitchers who made their Major League debut after 1974 -- the year this career-saving procedure was first performed.
Given that nearly one-third of the current Major League pitchers have undergone this surgery, there is certainly reason to believe Cooperstown will eventually find a spot for a few more pitchers who have TJ scars. But for now, Smoltz stands as the only pitcher who has become a Hall of Famer after having the ulnar collateral ligament in his elbow replaced.
Smoltz also can take pride in the fact that he and his two longtime Atlanta rotation mates -- Greg Maddux and Tom Glavine -- account for nearly half of the seven pitchers who gained election after beginning their careers in 1974 or beyond. The only other four members of this group are Dennis Eckersley, Bruce Sutter, Randy Johnson and Pedro Martinez.
"If I risked anything in my career, I risked shortening my career by pitching through a lot of pain," Smoltz said. "I would never go back and redo it, even though I know what I know now."
In the process of compiling the second-most wins in postseason history and establishing himself as the only pitcher who has recorded at least 200 wins and 150 saves, Smoltz underwent five surgeries on his shoulder and elbow. But it was the Tommy John procedure he underwent in 2000 that truly defined his resume.
After going 17-3 with a 2.90 ERA in 1998, Smoltz opted to drop his arm slot to deal with elbow discomfort he battled throughout most of 1999. Still, he posted a respectable 3.19 ERA in 29 regular-season starts and made five postseason appearances, including three (one as a starter and two as a reliever) within a six-day span during the National League Championship Series.
When Smoltz started Game 4 of the 1999 World Series, he knew he was likely destined for surgery. So he exited preservation mode and opted to give everything he had by going back to his traditional overhand delivery. Smoltz notched 11 strikeouts over seven innings. But the three runs he surrendered in this determined effort proved too significant for the Braves in their bid to prevent being swept by the Yankees.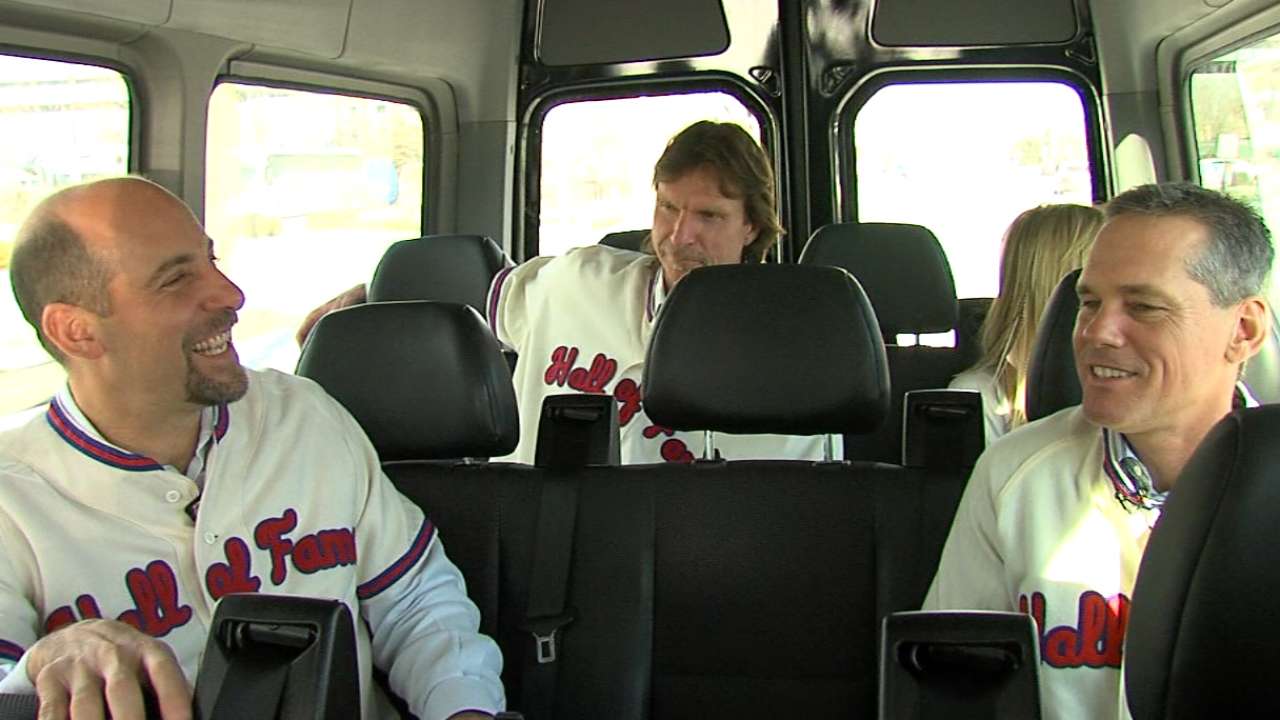 Smoltz spent the next few months that followed attempting to develop a consistent knuckleball. But his attempt to avoid surgery ended during the early portion of the Spring Training that followed. Thus, Smoltz was forced to miss the entire 2000 season.
When Smoltz experienced some setbacks during the early portion of the 2001 season, he entered manager Bobby Cox's office and said that in the team's best interest, he needed to go to the Minors to get a feel for being a reliever. Cox reluctantly obliged and then reaped the benefits of this decision for the next few years.
Smoltz ended the 2001 season as Atlanta's closer and then entered the free-agent market. Though he could have gained more money and had a chance to realize his wish to return to a starting role had he signed with the Yankees, Smoltz opted to stick with the Braves, who wanted him to remain in the bullpen.
During his first full season as the Braves' closer, Smoltz set an NL record with 55 saves. He recorded 144 saves and a 91.7 save percentage from 2002-04. Eric Gagne was the only closer to notch more saves and produce a better save percentage during that stretch.
Smoltz completed his HOF resume after he returned to Atlanta's rotation in 2005. He went 44-24 with a 3.22 ERA while making exactly 100 starts from 2005-07 and earned the last two of his eight All-Star selections.
Mark Bowman is a reporter for MLB.com. This story was not subject to the approval of Major League Baseball or its clubs.