Health will be major factor for Yanks' rotation
Tanaka, Sabathia, Pineda carry injury-related concerns into new season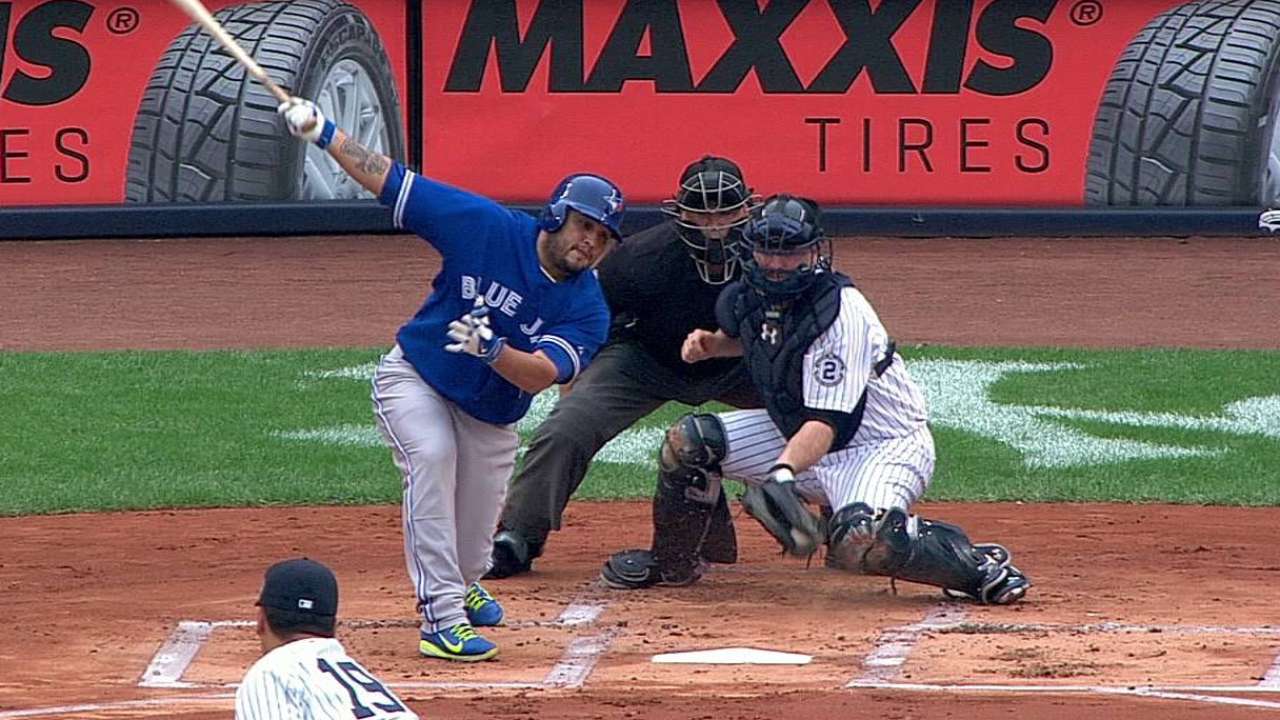 With the start of Spring Training just weeks away, anticipation is building for the 2015 season. MLB.com is going around the horn to break down each area of the Yankees, beginning with the starting rotation.
The Yankees' recent moves to add Nathan Eovaldi and Chris Capuano promise to offer manager Joe Girardi with five solid options to comprise the starting rotation, assuming they all can make it through the year in perfect health.
Having called upon 13 starters last year, the Yankees recognize that cannot be a sure bet. That's why the Yanks may not be done adding to a group that projects to be paced by Masahiro Tanaka, CC Sabathia and Michael Pineda, each of whom will carry injury-related concerns into the new season.
"As we've seen, you need more than five starters, usually," Girardi said recently. "You have to have some players that have the ability to do both. So we're going to have to see what our rotation is, where everyone is at."
Tanaka will be a huge key, having returned to Japan for the offseason as a healthy player in the Yankees' estimation. He rehabbed a partially torn right ulnar collateral ligament to make two September starts, and the team viewed it as a positive sign when Tanaka reported no discomfort.
After scoring a seven-year, $155 million commitment, Tanaka and his dominant splitter proved to be worth every penny through his first 17 big league starts. Tanaka finished the year 13-5 with a 2.77 ERA in 20 outings, and despite missing two months, he still led the Yankees in wins and complete games (three).
"Tanaka's a question mark," general manager Brian Cashman said recently. "Typically, the problems occur in the throwing program when they get back on the mound in the rehab process. If you can get through that and the rehab games, he should be OK. Obviously, he got through two Major League starts, so that gives us hope. But there's no guarantee."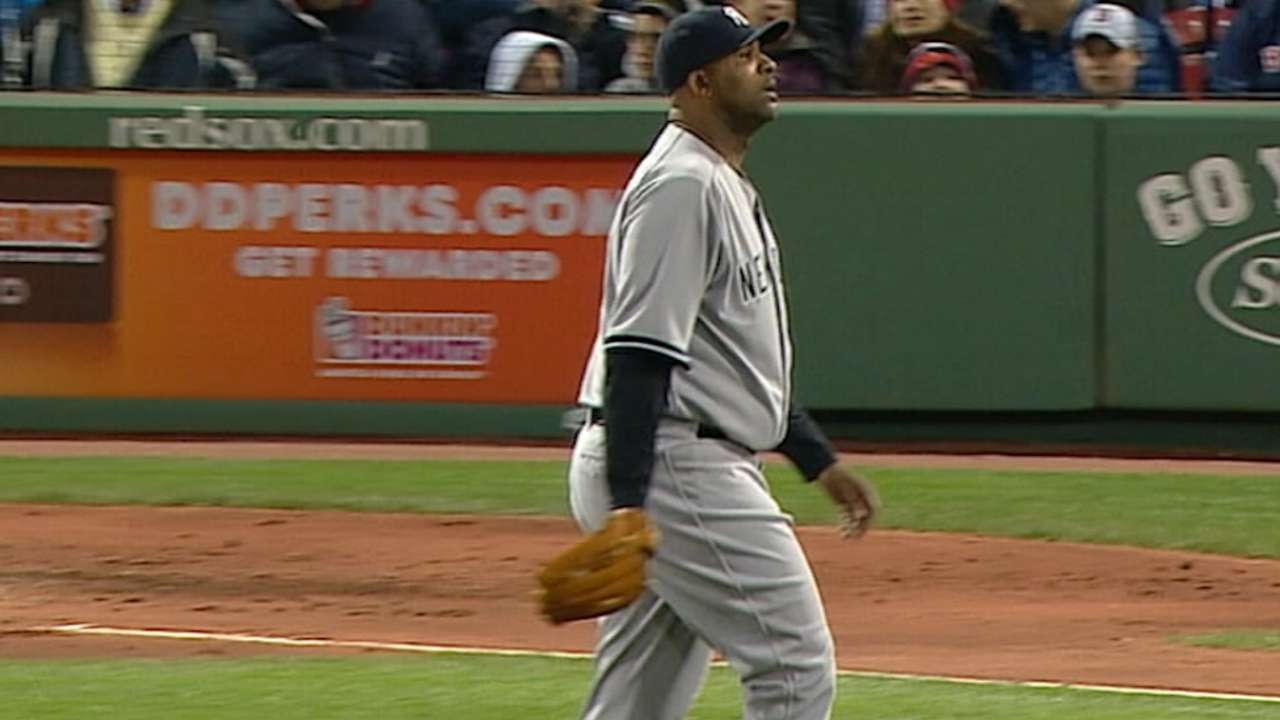 The Yanks are banking on a bounce-back year from Sabathia, who was limited to eight starts in 2014 before undergoing arthroscopic knee surgery on July 23 to address what the team called a degenerative condition.
Sabathia's stats have been trending downward of late, and he has acknowledged the cumulative effect of having been worked hard early in his career. His offseason workouts are said to be going well, and the left-hander recently said that he intends to take on a full 32-start workload in 2015.
"My only goal is to stay healthy and get back to that -- eating up innings and being able to start every fifth day," Sabathia said in October.
Pineda is something of a wild card after the Yankees waited years for his health to come around. When on the mound, Pineda was dominant in his first 13 Yanks starts, going 5-5 with a 1.89 ERA and holding opponents to a .200 batting average.
Those were the first returns on what was hyped as a blockbuster January 2012 trade with the Mariners. Unfortunately for Pineda, he missed more than three months after injuring his right shoulder while serving a suspension for sporting pine tar on his neck during an April 23 start at Fenway Park.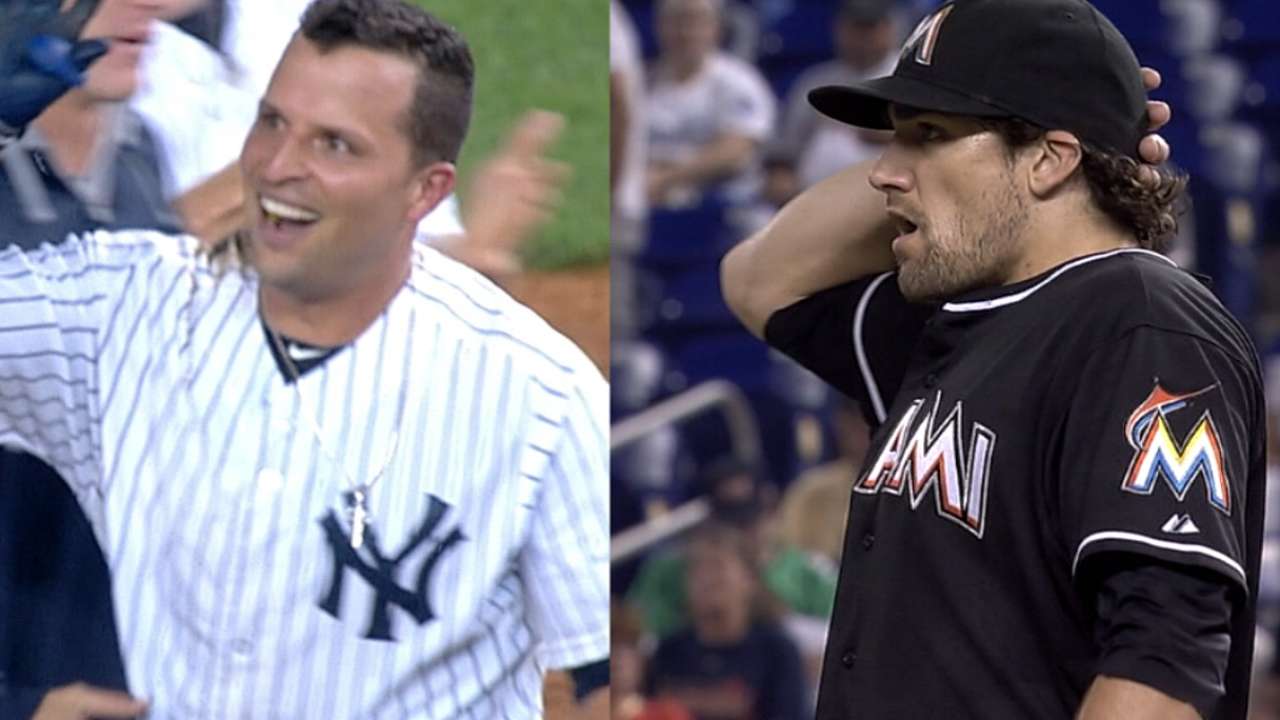 The Yankees feel that they added a high-ceiling talent in Eovaldi, acquired from the Marlins in a five-player December trade that deleted David Phelps and Martin Prado. Eovaldi is not regarded as a finished product, having led the National League with 223 hits allowed last year, but the Yanks are impressed with his velocity and strike-throwing ability.
"He's got a great gift, no doubt about that," Cashman said. "It's just about trying to harness that gift into consistent success. That's the trick."
Capuano figures to round out the rotation. The 36-year-old veteran was 2-3 with a 4.25 ERA in 12 starts for New York last season after beginning the year in Boston's bullpen, and the Yankees were impressed both by Capuano's high pitching IQ and positive clubhouse influence.
Adam Warren, who had a 2.97 ERA in 69 relief appearances last season, will provide another option by preparing for Spring Training as a starter. Last season, pitching coach Larry Rothschild floated the idea of having the club work on a six-man rotation, a concept that is still up for discussion.
The Yankees have said they are also planning to have right-hander Ivan Nova back from Tommy John surgery rehab in May or June, and they could potentially consider hurlers like Esmil Rogers and Chase Whitley as starters or relievers during the spring.
"You need depth in your rotation," Girardi said. "You have to."
Bryan Hoch is a reporter for MLB.com. Follow him on Twitter @bryanhoch and read his MLBlog, Bombers Beat. This story was not subject to the approval of Major League Baseball or its clubs.