Astros UYA to launch first JrRBI league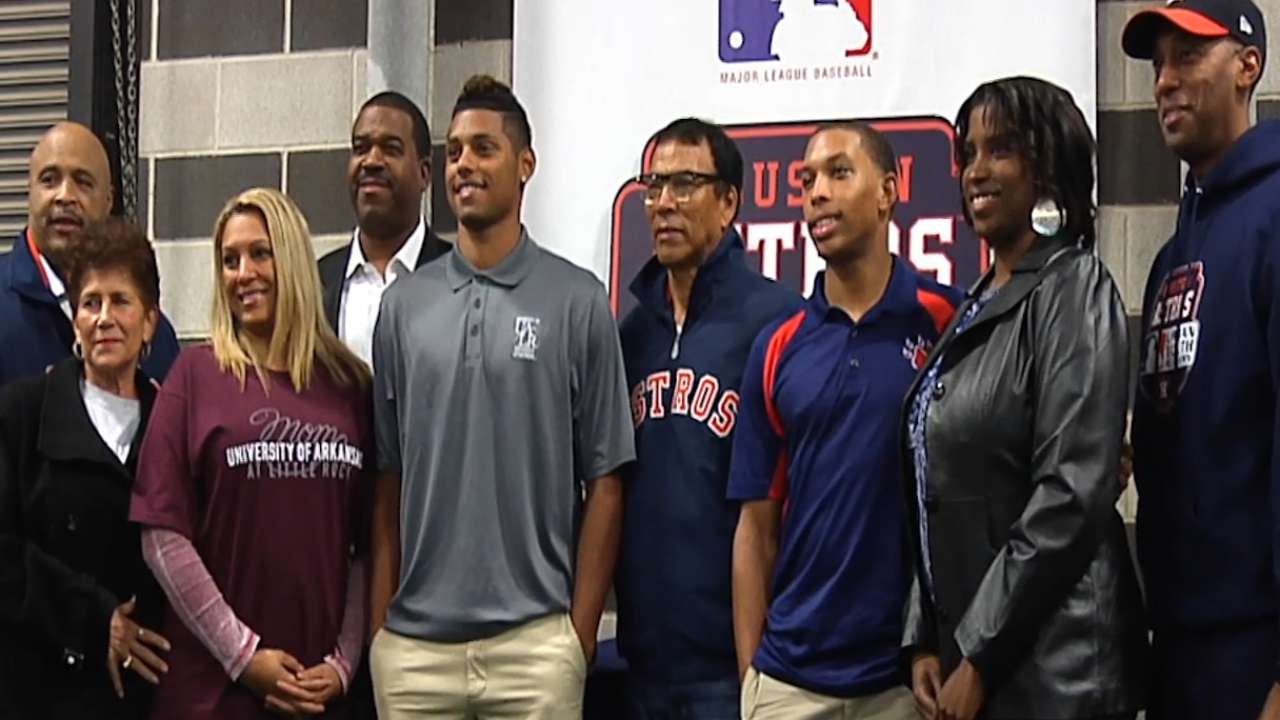 The Astros and Major League Baseball will launch the first Astros JrRBI league this spring.
The Astros, Astros Foundation, Astros Urban Youth Academy (UYA) and MLB made the announcement Wednesday. The JrRBI league is for boys and girls between the ages of 7-12. Registration will begin Saturday from 10 a.m. to noon CT at the Astros UYA facility at Sylvester Turner Park and continue every Saturday at that location through Feb. 7. The cost to participate is $60 per child.
The Astros' UYA staff will direct the new Astros JrRBI program, which provides an affordable opportunity for boys and girls to learn about and play baseball or softball.
The local JrRBI program was previously directed by St. Monica JrRBI, an independent group. The program's goal is to increase participation and interest in baseball while motivating the participants on the field and in the classroom.
Reviving Baseball in Inner Cities (RBI) is a Major League Baseball program. The Astros UYA is operated by the Astros Foundation and provides baseball and softball instruction, life-skills training and academic support to Houston-area children. Last year, the Astros launched their first RBI program for baseball/softball players between the ages of 13-18.
Adam Berry is a reporter for MLB.com. Follow him on Twitter at @adamdberry. This story was not subject to the approval of Major League Baseball or its clubs.