MLB.com Columnist
Bernie Pleskoff
On the Cusp: Baltimore Orioles
Bundy, Walker among top prospects who could impact big league club in 2015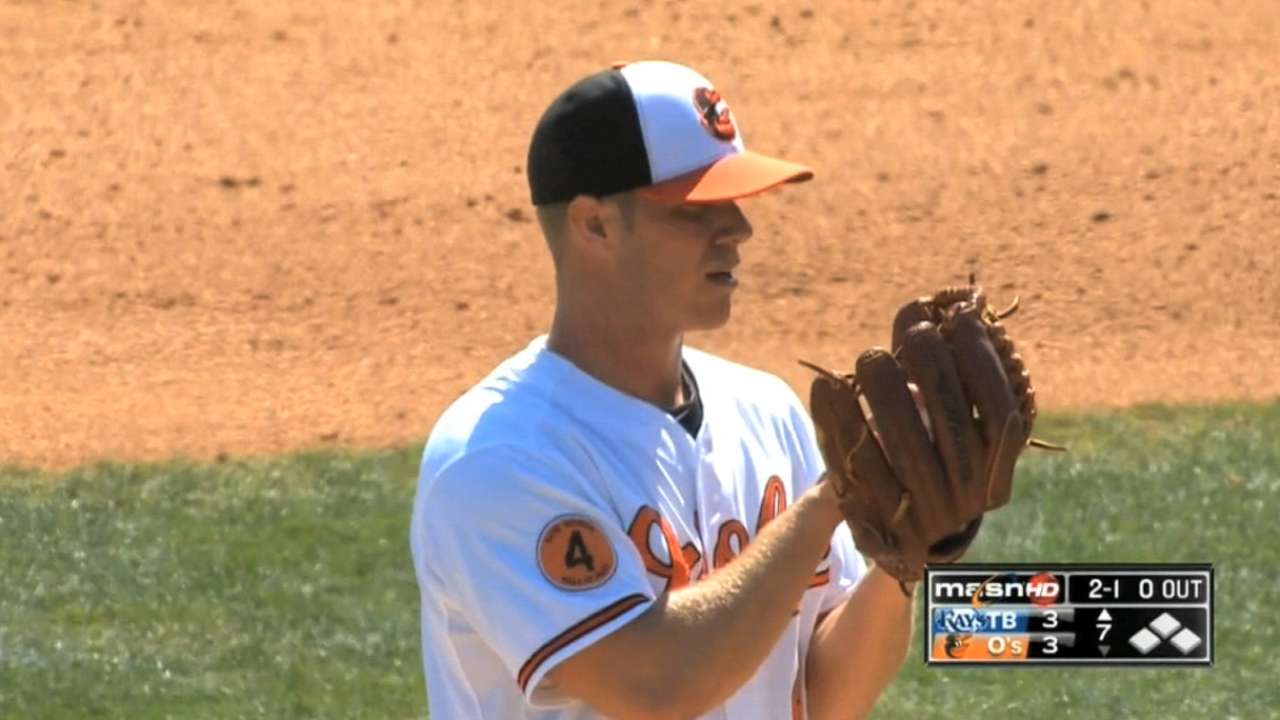 In this series, Bernie Pleskoff takes a team-by-team look at which top prospects are poised to make a contribution at the big league level in 2015.
While the Orioles have lost some offense, they have solid pitching waiting in the wings. If they need pitching help, there are some organizational starters available.
Looking ahead, several prospects may be included on the 25-man roster at some point during the season.
Here are the O's prospects I think have a chance to make an impact in Baltimore in 2015, listed by their rankings in the O's Top 20 Prospects list.
Dylan Bundy | RHP | 6-foot-1, 195 pounds | No. 1
Bundy was fully recovered from 2013 Tommy John surgery and pitched last season for Class A Short Season Aberdeen and Class A Advanced Frederick. He threw 41 1/3 innings, gaining confidence after the surgery. He has a mid-to-upper-90s fastball and improving secondary pitches. Strong and athletic, Bundy has outstanding maturity and a good feel for pitching. He offers the club injury or mid-season starting depth.
Christian Walker | 1B | 6-feet, 220 pounds | No. 4
The right-handed-hitting Walker could break camp as the team's first baseman. Much will depend upon any other moves made by the club during the remainder of the offseason. Walker's best tool is his ability to hit for average, as his career Minor League .292 batting average attests. He also has some power in his swing. Last season he hit a combined 26 Minor League home runs. He could be a real sleeper.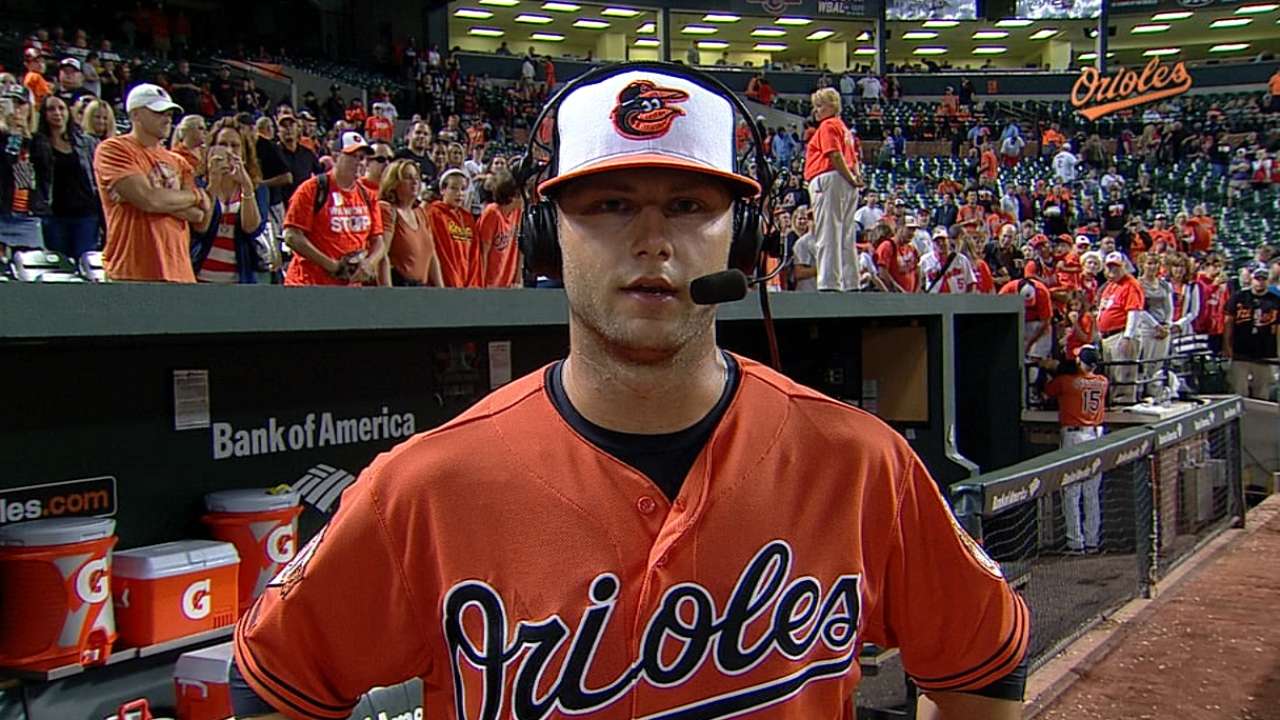 Tim Berry | LHP | 6-foot-3, 180 pounds | No. 6
Tall and thin, Berry certainly could find his way to the big league club at some point during the season. He played last season at Double-A Bowie where he started 23 games and had a 3.51 ERA and 1.25 WHIP. Berry isn't overpowering, but he has a nice mix of fastball, curveball and changeup that are all useful pitches at any point in the count. He uses the lower-half of zone well and induces plenty of ground balls.
Mike Wright | RHP | 6-foot-6, 215 pounds | No. 7
Wright is coming off a tough season at Triple-A Norfolk, but he's still considered a rotation prospect. He doesn't have a reliable "out pitch" but he has a nice fastball/slider combination and an occasional changeup that he can mix in at certain points in his sequencing. He may be best-suited in the bullpen, but the Orioles used him exclusively in the rotation this year at Norfolk, where he compiled a 4.61 ERA/1.40 WHIP.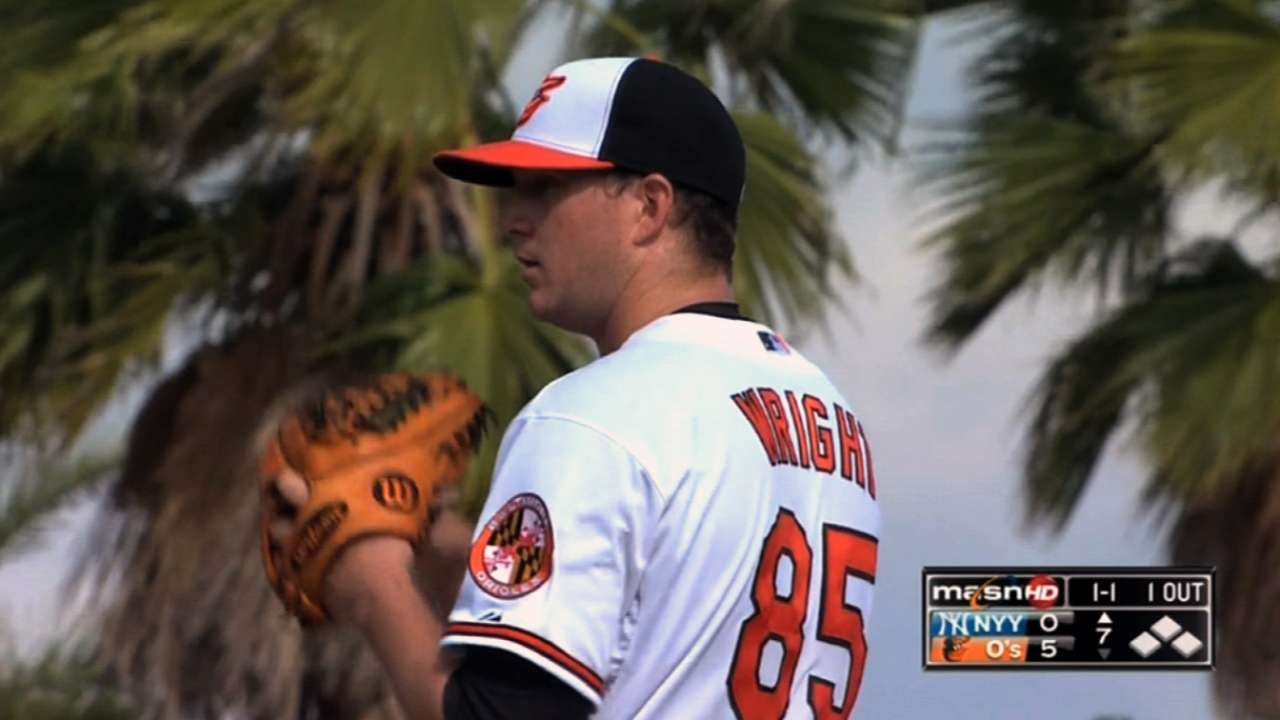 Zach Davies | RHP | 6-feet, 150 pounds | No. 8
Davies is coming off a quality performance in the Arizona Fall League where he pitched 25 2/3 innings in seven starts. He had an ERA of 1.75 and a 1.09 WHIP on his way to three victories without a loss. He yielded only 18 hits and walked 10. A bit undersized by today's standards, his full repertoire includes a low-90s fastball, a curveball, a slider and a reliable changeup. He is a refined and polished performer. Perhaps best suited for a 2016 debut, he could accelerate the clock.
Branden Kline | RHP | 6-foot-3, 210 pounds | No. 9
Kline is another in the deep inventory of Orioles Minor League starters. An ankle injury sidelined him early in his career, but he has progressed to Double-A Bowie in his three years of Minor League development as a starting pitcher. He throws a sinking fastball and a solid slider that form the nucleus of his repertoire. He also mixes in a lesser-developed changeup and curveball to complete his arsenal.
Michael Ohlman | C | 6-foot-5, 215 pounds | No. 10
Tall and thin, Ohlman may still be a year away. His offense declined this past year against stiffer competition at Double-A Bowie, but he may be on the radar if the club needs emergency catching help. He participated in the recently concluded Arizona Fall League where he hit .244 in 12 games. From what I've seen in the past, I believe he is a better hitter than we saw in 2014. He still has work to do on catching mechanics.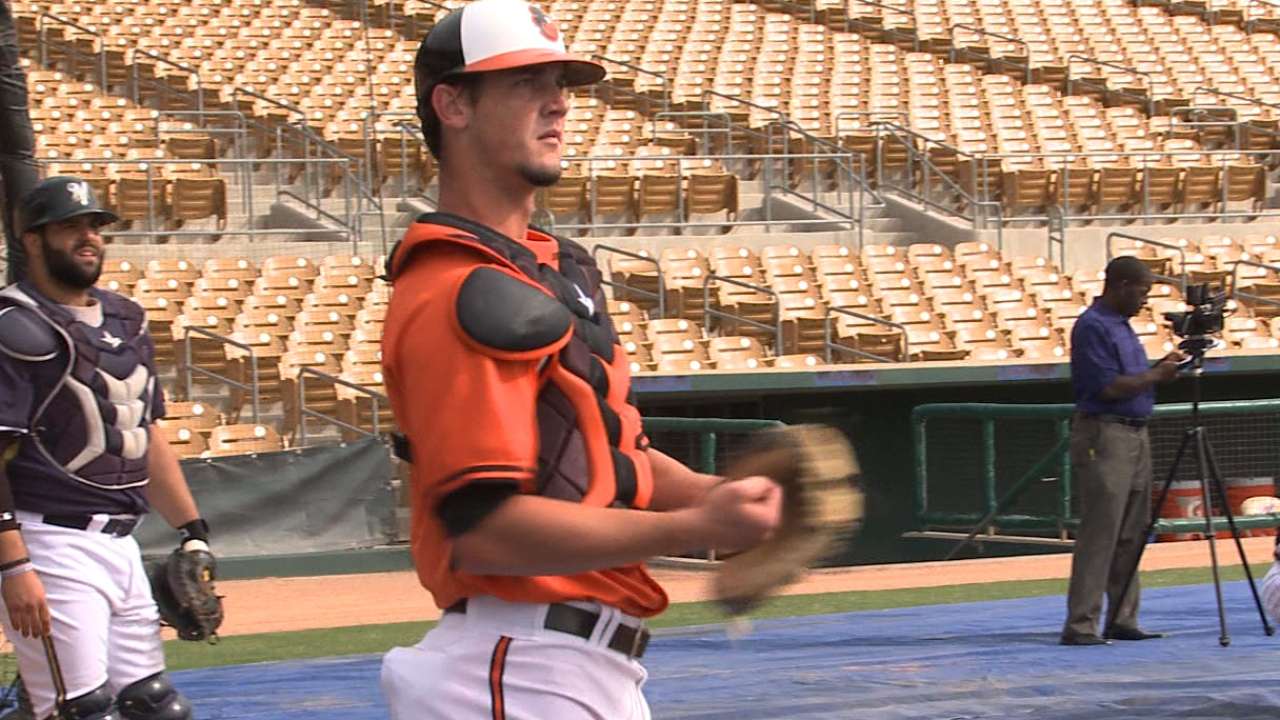 Dariel Alvarez | OF | 6-foot-2, 180 pounds | Unranked
An international 26-year-old player from Cuba, Alvarez has flown under the radar. He has played parts of three seasons in the Orioles organization and usually hit extremely well. A right-handed hitter, he has played both center field and right field. This past year at Double-A Bowie and Triple-A Norfolk combined, Alvarez hit .306 with 15 homers and 87 RBIs. A solid contact hitter, he may get a long look.
Bernie Pleskoff has served as a professional scout for the Houston Astros and Seattle Mariners. Follow @BerniePleskoff on Twitter. This story was not subject to the approval of Major League Baseball or its clubs.