Cobb has stuff to be among AL's elite starters
Rays right-hander went 6-3 with a 1.79 ERA in second half of 2014
ST. PETERSBURG -- James Shields is gone. So is David Price. That leaves Alex Cobb, at age 27, as the elder statesman of the Rays' starting rotation.
"It's a little weird," Cobb said. "I guess it was kind of astounding how quickly it happened. I just remembered getting up here, my eyes wide open, and watching Shields and Price, and all these older guys ahead of me. And I couldn't wait to be an established big leaguer. I can't describe how quickly it did come around to be the situation that it is."
Rays fans should be the least surprised about the developments that have left Cobb in his present state. Keeping a young rotation has been an integral part of the team's model for success.
"We've been groomed in the best possible ways with those guys I mentioned ahead of me," Cobb said. "It's really been baby steps to this point. You do get the keys turned over to you at some point, and it's not a very difficult situation to continue here. It's not a culture shock to be one of the older guys on the staff and help bring up some of the younger guys that we're going to be seeing this year -- and continue to pass down the tradition that's been established in this rotation."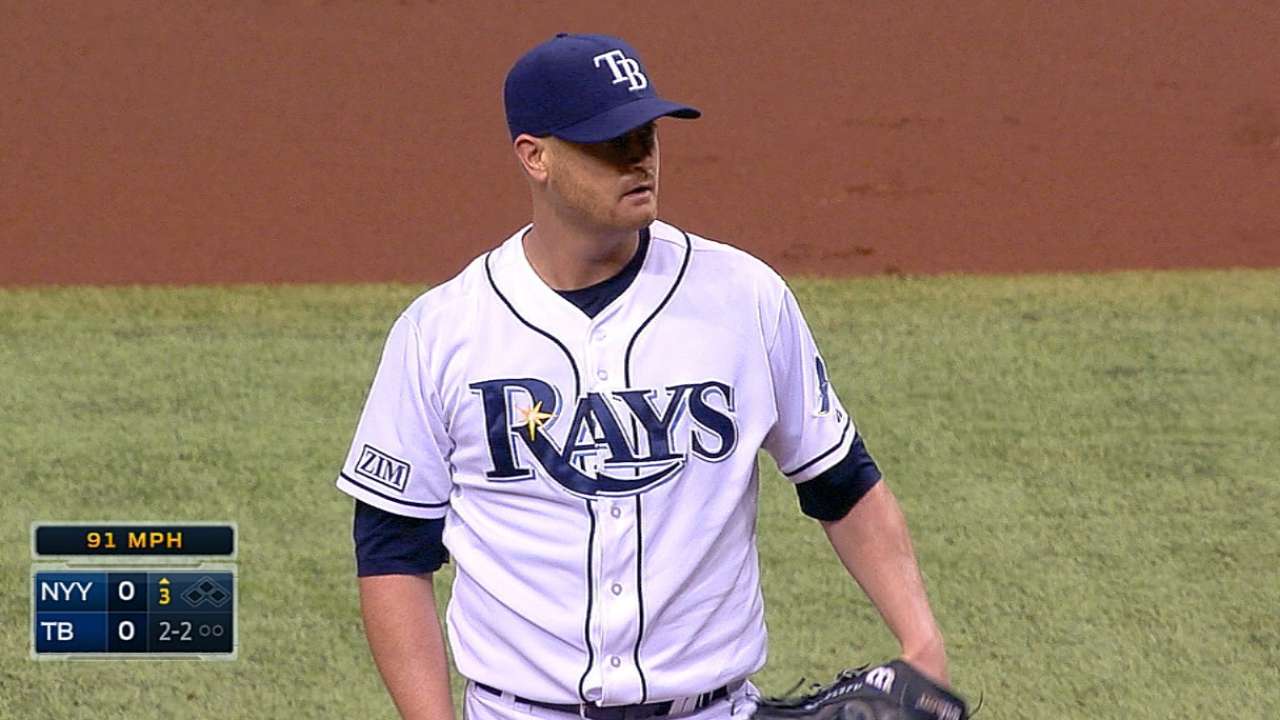 Cobb indeed is young to be the leader of the long blue line of quality starters that continue to be infused into Tampa Bay's rotation, but he has the chops to be the guy. He made 27 starts last season and went 10-9 with a 2.87 ERA, which ranked sixth in the American League. In 14 starts after the All-Star break, Cobb went 6-3 with a 1.79 ERA.
Many are calling the right-hander one of the best pitchers in the AL based on what he's shown to this point of his career. Cobb has confidence, but he's not buying into the hype.
"It's funny, because I just thought about that recently, somebody wrote something about me being a top pitcher in the AL East, and I just wondered how I got that," Cobb said.
"This past year, when I really look back at the past year, and it might just be the way I look at it, I wouldn't say I was a failure, but the failures I had earlier in the year stand out to me way more than the second-half success I had."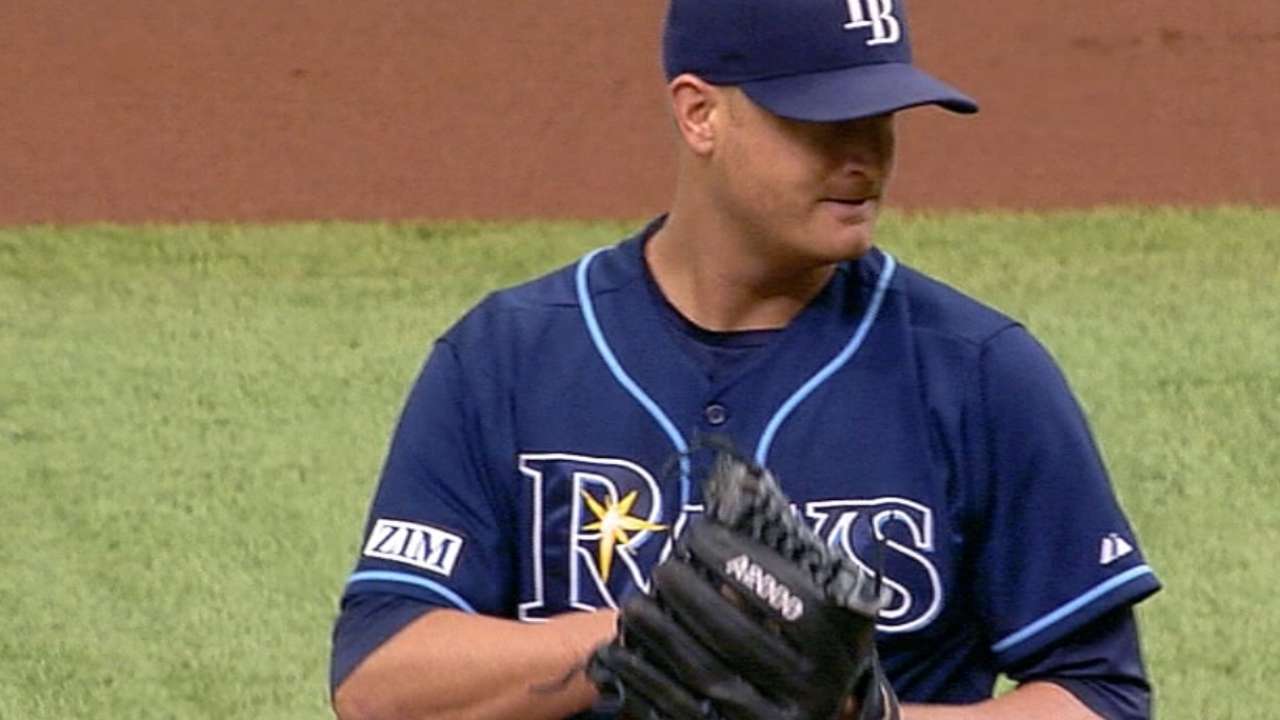 Included in Cobb's second-half domination was a club-record string of 12 consecutive starts in which he allowed two runs or fewer. Memorable among those starts was his Aug. 21 start against the Tigers in which he outdueled Price in a 1-0 Rays win at Tropicana Field.
Still, Cobb isn't really impressed with what he did in 2014.
"I don't know if that's because we were kind of starting to get out of it in the second half, or the way the bad sticks out more than the good," Cobb said. "But I really didn't feel like last year was a great year for me. I felt like the year before was a lot better. And I was very proud of the year before that. But last year, there were a lot of things I'm not proud of."
Cobb has overcome a great deal since first reaching the Major Leagues. He experienced a blood clot in his rookie season, he got hit in the face with a line drive in 2013, and last season, he sustained a left oblique strain. After all of that, Cobb has compiled a 35-23 mark with a 3.21 ERA in 81 Major League starts, leaving one to wonder what he might do if he can remain healthy for a full season.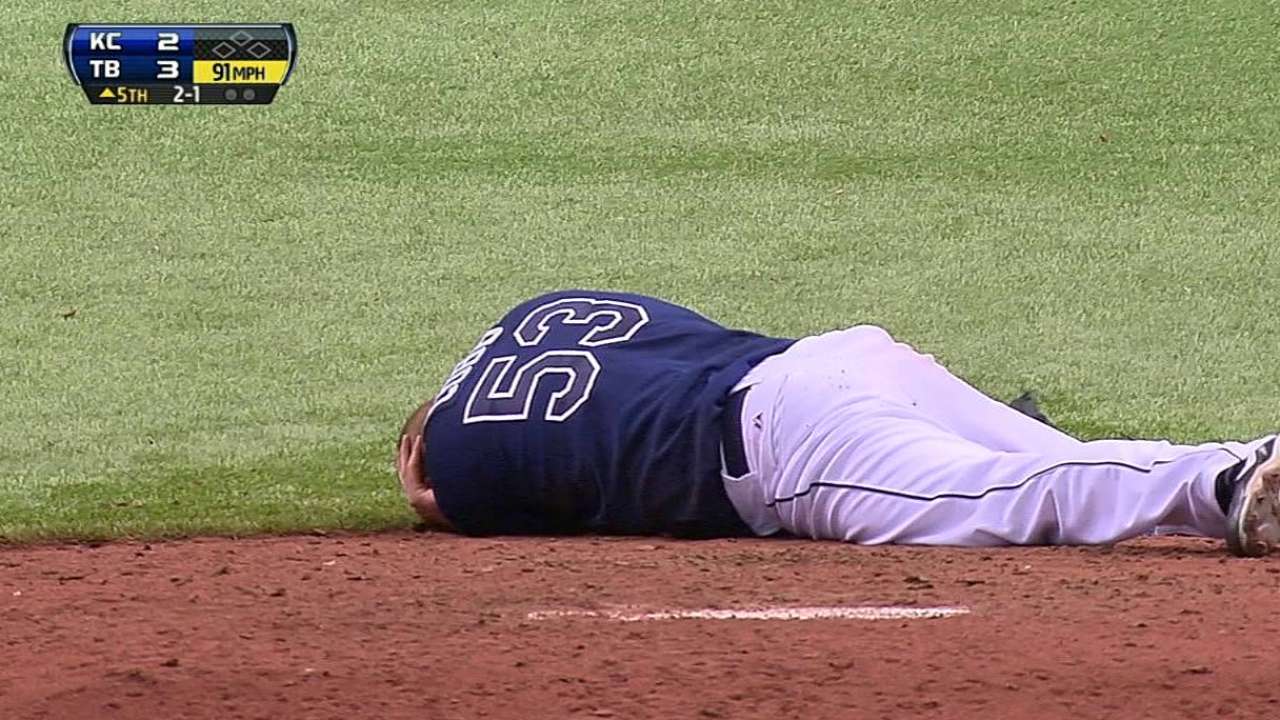 "It's obviously a big curiosity of mine," Cobb said.
Just as quickly as Cobb expressed the thought, he countered by noting that pitching a full season would require him to pitch another 30 or 40 innings.
"You'd like to think that everything is going to go smoothly, but there's definitely going to be challenges to that," Cobb said. "And I understand that. I haven't experienced what it's like to throw in those late 180 [innings], 190 range and then 200s.
"I wonder how my body's going to react to it, how my creativity on the mound and being able to really be good at just competing will play out at that length of time. I expect to be able to do those things. I'm very excited about having the opportunity to do that. At the same time, I don't just accept the fact that it's going to be easy. There are going to be a lot of challenges in that."
If anybody can meet those challenges, Cobb is the guy.
Rocco Baldelli, who has been in the Rays' front office the past several years and will be the team's first-base coach this season, noted that the only things you can say about Cobb are positive.
"There are no drawbacks with Alex. I mean the on-field stuff, I don't think is debatable," Baldelli said. "I believe he's in the top tier of Major League pitchers. And everything that goes along with him makes him all the better for our team. He's no-nonsense. He works hard. He's a tremendous example for everyone around him. He's a good guy off the field. He's just a guy who's a tremendous individual and a player, and I think he's someone we're lucky to have."
Bill Chastain is a reporter for MLB.com. This story was not subject to the approval of Major League Baseball or its clubs.