With latest vote, Trammell's Hall chances dwindle
Former Tigers shortstop gains just a few percentage points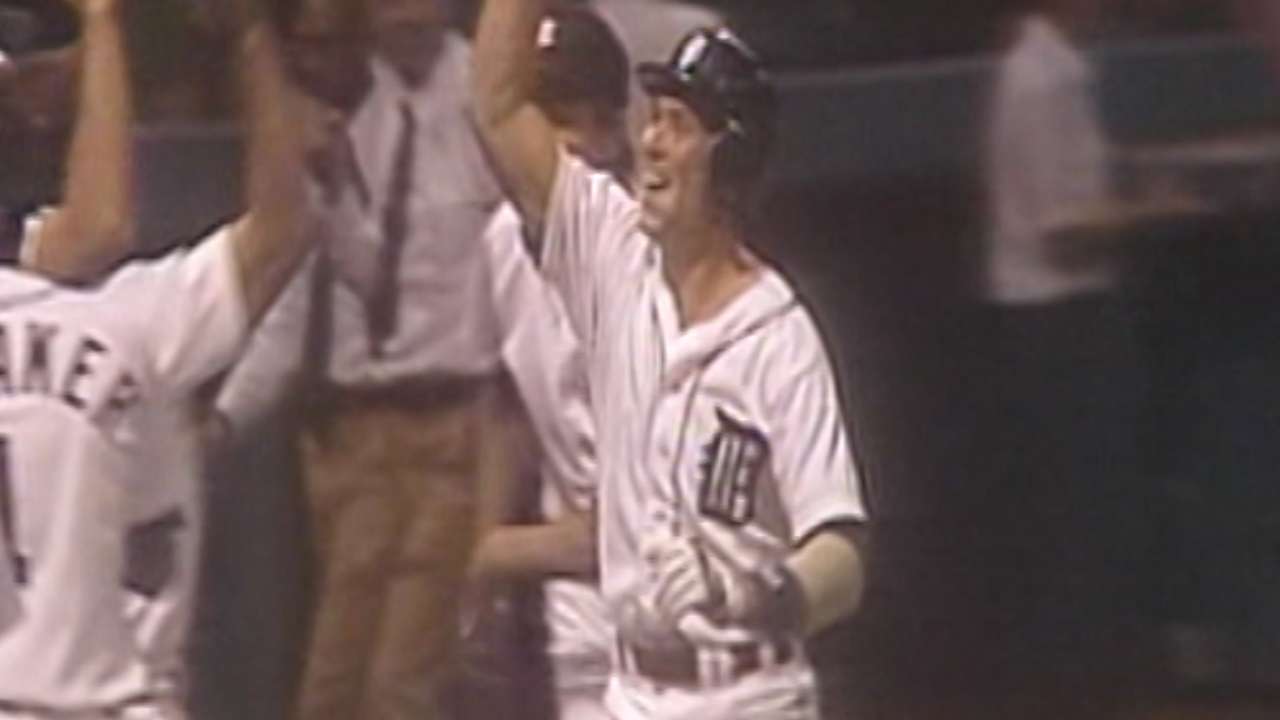 DETROIT -- Alan Trammell pretty well called it years ago, back when he and Jack Morris were languishing on the lower end of the Hall of Fame voting results.
"Maybe people are looking at us as not exactly superstars, but a team," Trammell said at the time of the 1984 World Series championship Tigers. "That's the way we were taught, and that's the way we played every day."
Morris' eligibility on the Hall of Fame ballot expired last year without enough votes for induction. Unless Trammell's vote total triples next year, he'll have the same fate.
Trammell gained 19 votes in his 14th and penultimate year of eligibility. All that meant, though, was a few percentage points in voting, from 20.8 to 25.1 percent.
A candidate must receive 75 percent of the vote from Baseball Writers' Association of America members to gain election to the National Baseball Hall of Fame. Although the maximum number of years for Hall of Fame consideration was cut from 15 years to 10, Trammell and two other players maintained their eligibility since they were between 11 and 15 years when the rule was changed.
After Trammell's 15 years of eligibility, his last hope is the long shot of making it onto the Hall of Fame's Golden Era ballot and earning 75 percent of the vote from a committee of Hall of Famers, front office members and writers.
Trammell has prepared himself for such a fate for a while. As he creeps up on 40 years in professional baseball, he's not going to complain.
"For me, I'm a lifer," Trammell said a few weeks ago.
Though Trammell continues to have passionate support from prominent voters, many making his case in the media, that sentiment hasn't spread nearly enough to make a difference in his vote deficit. Aside from a couple years of 33-36 percent support in 2012 and 2013, his totals have been mired at 25 percent or lower.
Trammell's high mark in voting came in 2012, the year Barry Larkin received enough votes for induction. That can't be a coincidence, given the similarities in their careers. It also probably isn't a coincidence that Trammell's vote totals took a drop once Larkin was no longer on the ballot.
Jason Beck is a reporter for MLB.com. Read Beck's Blog and follow him on Twitter @beckjason. This story was not subject to the approval of Major League Baseball or its clubs.