New year finds Yanks' roster younger, more versatile
New York set for position battles at second, closer after moves this offseason
NEW YORK -- When the Yankees' decision-makers gathered for their organizational meetings, there was a quick analysis of why they were not participating in the playoffs for a second consecutive season. More importantly, there was a spitballing of ideas on how to better construct the team for 2015.
It did not take long to identify the team's flaws, and as general manager Brian Cashman has outlined, the Yankees headed into the winter months hoping to improve the overall age and athleticism of the roster. That desire triggered a series of moves that have already reshaped the club -- with more possibly to come.
"We're clearly going to continue to be open-minded to any legitimate opportunities; something that fits within our current circumstances," Cashman said recently. "That will continue as we move forward to Spring Training and as we move forward into the season."
Beginning on Nov. 12, when the Yankees acquired left-hander Justin Wilson from the Pirates in exchange for backup catcher Francisco Cervelli, Cashman's Yankees have executed six trades while pulling two of the winter's major free agents off the board in left-hander Andrew Miller and third baseman Chase Headley.
The result is what the Yankees believe will be a deeper and more diverse roster than the one that produced 84 victories and a second-place finish in the American League East. As 2015 begins, here is an overview of what has already been done in each area and some thoughts on what may be next:
Starting pitching
Adding depth to the rotation was a priority, as Masahiro Tanaka, CC Sabathia and Michael Pineda will all enter the 2015 campaign with injury-related questions. The reports have been encouraging on Sabathia's workouts, while Tanaka and Pineda both completed the regular season as healthy players in the club's estimation.
Right-hander Nathan Eovaldi was acquired from the Marlins in a Dec. 19 five-player deal that saw the Yankees give up right-hander David Phelps and versatile infielder Martin Prado. The Yanks are excited about Eovaldi's arm strength, strike-throwing ability and assortment of pitches.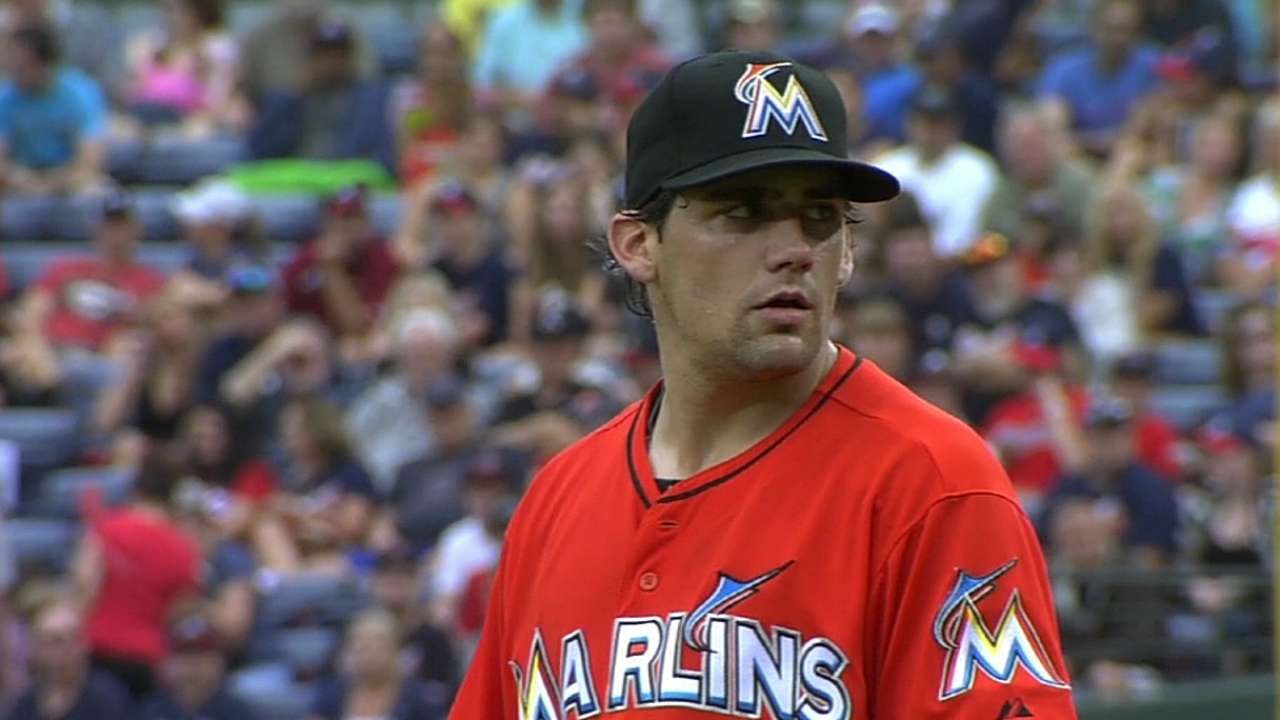 Eovaldi is not advertised as a finished product, having led the National League with 223 hits allowed and recorded just 142 strikeouts in 199 2/3 innings. He turns 25 in February, and the Yanks believe that Eovaldi's stuff will translate into more strikeouts as well as outs on balls in play. He's also under team control for three more seasons.
Though the Yankees lost Brandon McCarthy (free agent, to the Dodgers) and Shane Greene (trade, to the Tigers) from last year's rotation, they re-signed Chris Capuano to a one-year, $5 million deal in December, bringing the 35-year-old back after the lefty went 2-3 with a 4.25 ERA in 12 starts for New York last season. Yankees executives were impressed by Capuano's influence, both on the mound and in the clubhouse, where his high pitching IQ rubbed off on others.
Thus far, the Yankees have resisted the temptation to enter the push for free agents Max Scherzer and James Shields, with both Cashman and team president Randy Levine publicly downplaying the likelihood of Scherzer landing in the Bronx. Already carrying nine-figure commitments to Tanaka and Sabathia, the Yanks have indicated that they do not plan to add another big contract to their rotation.
Bullpen
With the Yankees declining to make an offer to David Robertson, who instead accepted a four-year pact from the White Sox, New York will boast its fourth closer in four seasons. The Yankees believe that the next closer is on this roster already, setting up a spring where right-hander Dellin Betances and Miller can both state their cases for the job.
Betances and Miller were elite setup men last season, with Miller excelling for the Red Sox and Orioles, but have just two career saves between them. The Yanks were drawn to Miller's devastating fastball-slider combo, which comes from a three-quarters angle and has been tough on both lefties and righties, giving him a four-year deal worth $36 million in December.
After dealing Shawn Kelley to the Padres for Johnny Barbato, a right-handed starter who might need Tommy John surgery, the Yanks filled that void quickly by triggering a New Year's Day trade with the Braves that brought right-hander David Carpenter and left-hander Chasen Shreve to the Bronx.
That move cost the club Manny Banuelos, once touted as the Yanks' top pitching prospect before injuries interrupted his path. They deemed it a worthwhile gamble to score a setup man in Carpenter -- vouched for by Brian McCann, who caught Carpenter's terrific 2013 season in Atlanta -- as well as a lottery ticket pickup in Shreve. Carpenter has a track record of being especially tough on righties.
The Yanks believe that Wilson will earn a bullpen spot, coming off a season in which he logged a 4.20 ERA in 70 appearances for the Pirates. New York also re-signed right-hander Esmil Rogers and acquired right-hander Gonzalez Germen in a December cash deal from the Mets. Those hurlers, plus a stable of young arms that include Jacob Lindgren, Tyler Webb and Nick Rumbelow, could help a Yankee bullpen that ranked 19th in the Majors in ERA last year.
Infield
How do you replace a first-ballot Hall of Famer like Derek Jeter? The Yankees hope the answer is to just ask Didi Gregorius to be himself. Gregorius turns 25 in February and projects to give the Yankees a defensive upgrade at shortstop, with potential to grow offensively -- particularly with a left-handed swing that could fit Yankee Stadium nicely.
He batted .247 with a .706 OPS against right-handers last season but struggled against lefties (7-for-51, .137), so the Yanks plan to have Brendan Ryan platoon with Gregorius to begin the season. Still, the Yankees like Gregorius' defense and baserunning ability, while believing that his plate discipline is better than advertised.
Re-signing Headley to a four-year, $52 million deal gave the club a solid option at third base, where it didn't know what to expect from Alex Rodriguez. Instead, Rodriguez will get his crack to serve as the everyday DH, but will have competition in lefty slugger Garrett Jones, who was acquired from the Marlins.
Jones should also see time backing up Mark Teixeira at first base, though the Yankees are hoping Teixeira will be stronger and more productive in his second season back from right wrist surgery; the resurgences of Jose Bautista and David Ortiz from similar procedures offer reason for optimism in that regard.
Dealing Prado opened up a youthful spring competition at second base, where the Yanks project to have a quartet of players -- Rob Refsnyder and Jose Pirela, plus non-roster invitees Nick Noonan and Cole Figueroa -- battling for the attention of the coaching staff.
The Yanks like the bats of both Refsnyder and Pirela, the latter of whom saw some September time with the club in 2014. Refsnyder's fielding was said to be an issue last season, but the Yankees saw improvement as the year went on and now believe that criticism may be louder outside the organization than within it.
By dealing Cervelli to Pittsburgh, the Yanks have set up a spring battle between John Ryan Murphy and Austin Romine to serve as McCann's backup catcher. Romine is out of Minor League options, but Murphy's defense and savvy have won him praise within the organization.
Outfield
With Brett Gardner, Jacoby Ellsbury and Carlos Beltran ringing the outfield from left to right, the Yankees head into 2015 with three locked-in starters, assuming that Beltran returns from right elbow surgery with no issues. In Beltran's case, the club expects something closer to the production he had with the Cardinals in 2013 (.296 batting average, 24 homers, 84 RBIs), which would represent an instant upgrade to the lineup.
New York re-signed Chris Young to a one-year, $2.5 million deal in November, and the 31-year-old Young will have the assignment of backing up at all three positions. As Ichiro Suzuki proved over the last couple of seasons, it's a role that can present the opportunity for more at-bats than anticipated.
Bryan Hoch is a reporter for MLB.com. Follow him on Twitter @bryanhoch and read his MLBlog, Bombers Beat. This story was not subject to the approval of Major League Baseball or its clubs.