Reds acquire outfielder Byrd in deal with Phils
Cincy sending righty prospect Lively to Philadelphia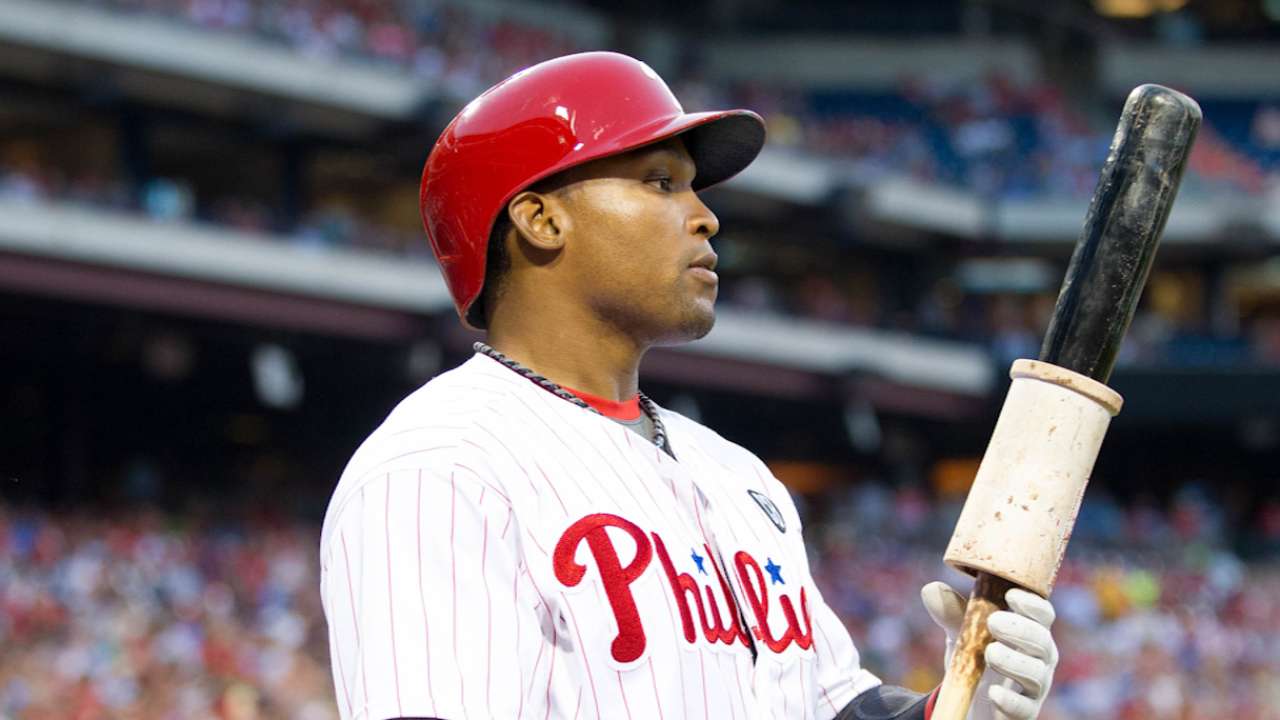 WESTPORT, Conn. -- The Reds have spent the bulk of their offseason pursuing a left fielder and trying to upgrade their offense. Their efforts culminated in a trade Wednesday.
Cincinnati acquired veteran outfielder Marlon Byrd and cash from the Phillies for right-handed pitching prospect Ben Lively.
Byrd, 37, is set to make $8 million next season with an $8 million vesting option for 2016 that becomes guaranteed with 600 plate appearances in 2015 or 1,100 plate appearances in 2014-15, including 550 plate appearances in 2015.
"At 37, he's in great shape. I think in a lot of ways, he's a great fit for our club," Reds general manager Walt Jocketty said. "He does a lot of things we need in run producing and a big bat for our lineup. Just as important, he has a strong reputation for his work ethic and leadership on and off the field."
The cash coming to the Reds to help pay Byrd's salary is significant, Jocketty said, but none of it will go toward the option year if it vests.
In 154 games for Philadelphia last season, Byrd batted .264/.312/.445 with 25 home runs and 85 RBIs. He had a 2.6 wins above replacement figure.
Lifetime over 13 seasons with seven clubs, Byrd is a .278/.333/.427 hitter. The Reds will be the well-traveled Byrd's sixth big league club since 2012.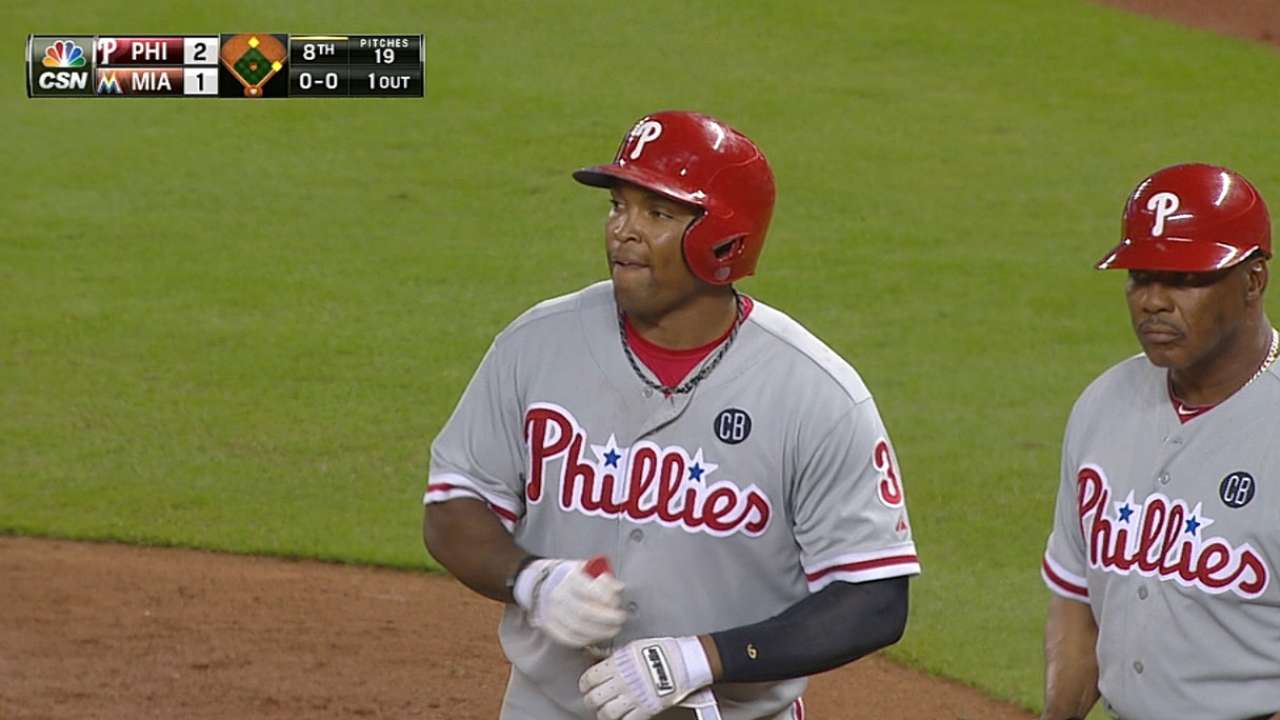 "I'm excited. It was a tough year last year in Philly," Byrd said. "We went hard all year long and finished up the way we did. I don't think anybody was happy with it. I'm going to a contender and have a chance to win."
As a veteran right-handed hitter with power, Byrd was one of several Phillies expected to be traded this offseason as the club begins a rebuilding process. Philadelphia already dealt longtime shortstop Jimmy Rollins to the Dodgers.
Talks between Jocketty and Phillies GM Ruben Amaro began during the GM meetings in November.
"We kind of stayed in touch ever since," Jocketty said. "We were pursuing some other free agents and other trade possibilities and just stayed on this one. I've been working very close with Ruben on this the past couple of weeks."
Since the season ended, the Reds opted to let Ryan Ludwick leave as a free agent and traded Chris Heisey to the Dodgers on Dec. 2. The club was not looking for a long-term fixture in left field because No. 2 prospect Jesse Winker is deemed to be about a year away from being ready for the Majors.
On the plus side for the Reds, Byrd should bring some power back to left field after hitting 49 homers over the past two seasons. He also figured big in the Pirates stretch run of 2013 after he was a Trade Deadline acquisition and batted .364 in six games during his only postseason.
Conversely, Byrd is coming off a season where he set a career high with 185 strikeouts with only 35 walks. The Reds had been looking for a high on-base percentage hitter after their offense was ranked 29th out of 30 clubs in hitting and on-base percentage last season and 28th in runs.
"It's no different than most guys. A lot of the top home run hitters -- like [Nelson] Cruz and [Giancarlo] Stanton strike out a lot, too," Jocketty said. "It's something we want, but in the big picture he'll provide enough production that it will work out."
Since 2010, Byrd has also logged only two games in left field and none in 2014 while stationed primarily in right field. He will likely be stationed next to center fielder Billy Hamilton and across from right fielder Jay Bruce.
"I came up as a left fielder. Hopefully, it will be like riding a bike," Byrd said. "I'm going to have to put a little bit of extra work in this offseason as far as seeing the ball off the bat from right-handed hitters and slicing from left-handed hitters. I will put that work in next week."
Lively, 22, is ranked by MLB.com as the Reds' No. 8 prospect.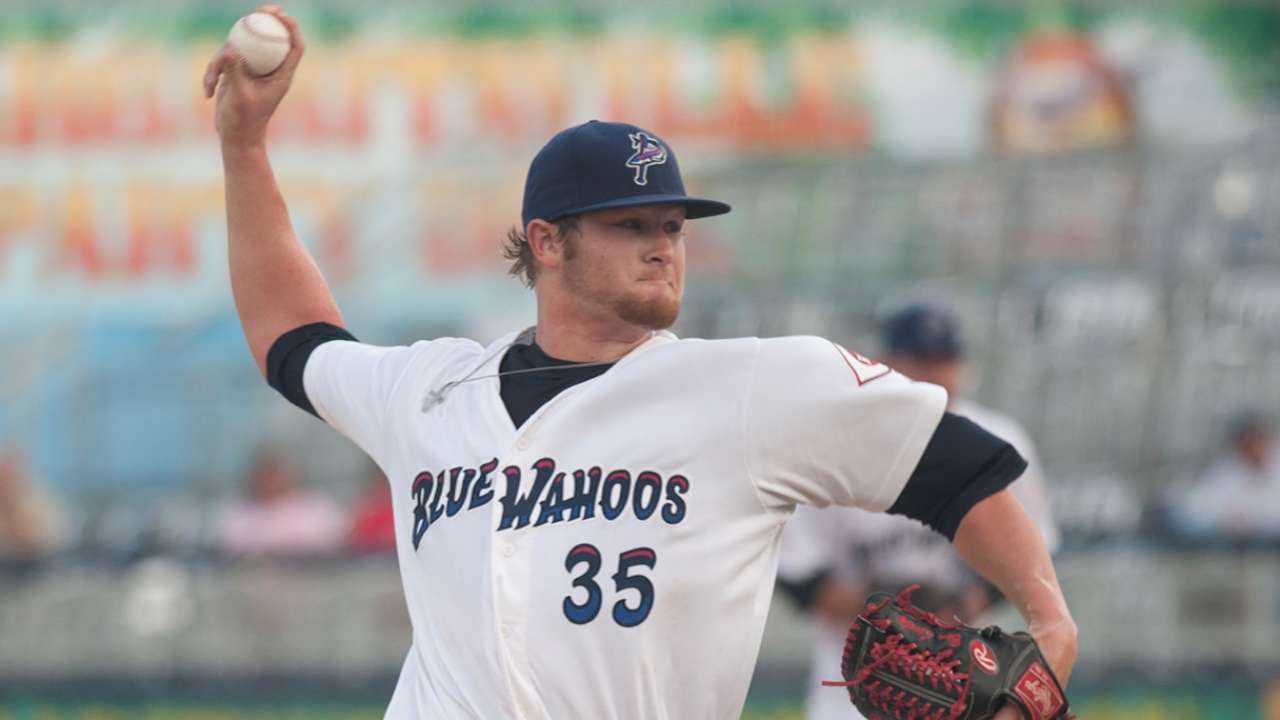 "It was tough to give up a young pitcher like Ben," Jocketty said. "We thought highly of him but we were dealing from a strength there and finally decided on Ben [to trade]. We hated to lose him but had a greater need for an outfielder and run producer."
Scouting report:
Lively: A 2013 fourth-round pick out of Central Florida, Lively got off to an excellent start to his first full professional season this spring with Class A Advanced Bakersfield. After giving up one run in his first start of the year, he reeled off 31 straight scoreless innings -- even while pitching in the hitter-friendly California League. He went on to start the All-Star Futures Game before earning a promotion to Double-A Pensacola for the second half. Between the two levels, Lively posted a 3.04 ERA and a 1.12 WHIP. He ranked second among all Minor Leaguers with 171 strikeouts in 151 innings. He has a solid four-pitch arsenal, highlighted by his fastball and slider. While his stuff isn't exceptional, it plays up thanks to his deceptive delivery and above-average control.
-- Teddy Cahill
Mark Sheldon is a reporter for MLB.com. Read his blog, Mark My Word, and follow him on Twitter @m_sheldon. This story was not subject to the approval of Major League Baseball or its clubs.