Dodgers close deal for Anderson, designate Arruebarrena
Addition of left-hander completes club's quest for back-end starters
LOS ANGELES -- Now that left-hander Brett Anderson's signing is finally official, general manager Farhan Zaidi said Wednesday the Dodgers are not in pursuit of starting pitching heading into Spring Training.
So don't look for any Max Scherzer, James Shields or Cole Hamels deals.
The long-awaited announcement on Anderson was coupled with the surprising news that Cuban shortstop Erisbel Arruebarrena was designated for assignment to make room for Anderson.
Arruebarrena, a slick fielder with an uncertain bat and attitude, was considered another Cuban coup for the club when he signed in the spring for five years and $25 million. There is $22 million remaining on that deal, so he's more likely to clear waivers and be outrighted to Triple-A than claimed by another club.
Taking Arruebarrena off the roster, after the trade for veteran shortstop Jimmy Rollins to replace free agent Hanley Ramirez, further demonstrates new management's determination to change the makeup and culture of the roster.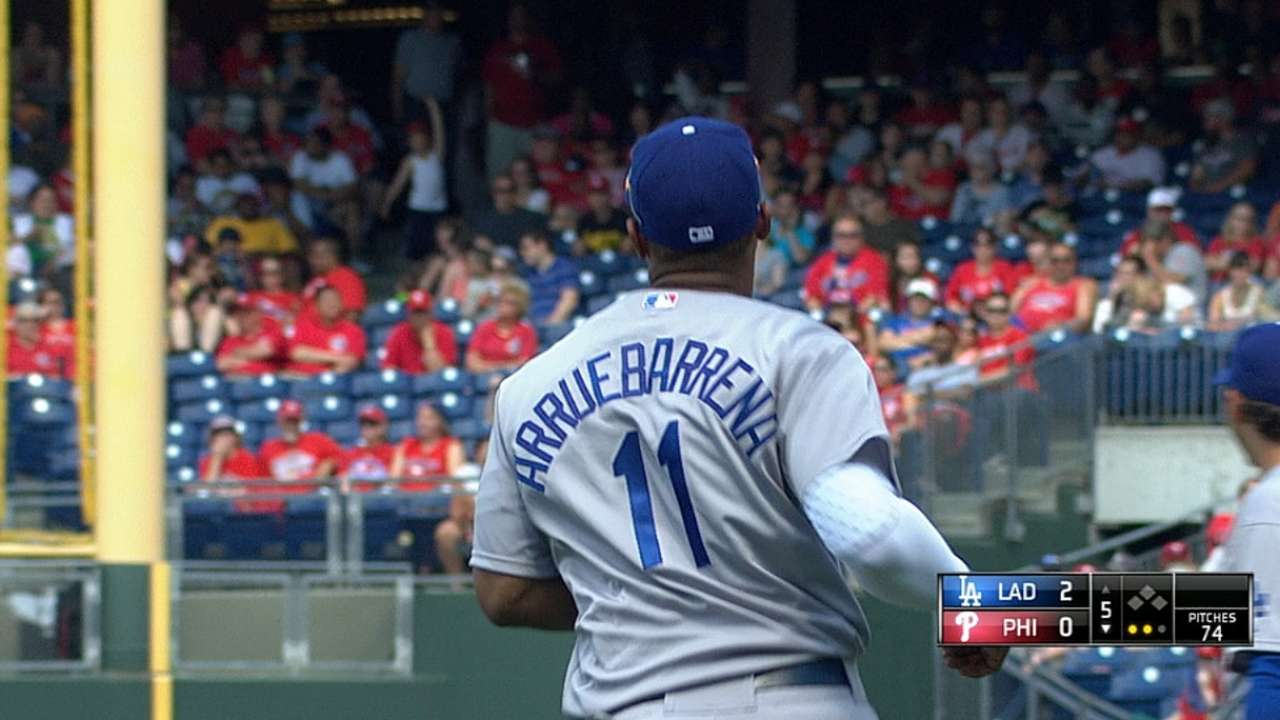 Middle infielders Ramirez, Dee Gordon, Miguel Rojas and Arruebarrena are gone. Rollins and Howie Kendrick, both free agents after 2015, start up the middle, with Justin Turner, new acquisition Enrique Hernandez and Darwin Barney backing up, and top shortstop prospect Corey Seager due soon.
Alex Guerrero, a shortstop signed out of Cuba with $16 million still owed, hasn't shown the defensive skills for the position but his contract prevents a Minor League assignment.
Zaidi said the club would be happy to keep Arruebarrena, while three to five clubs have shown trade interest.
"It came down to who is the guy we could most afford to be without if we had to," he said. "It's always somebody from a surplus."
The Anderson deal -- one year for $10 million plus $4 million in incentives -- was originally agreed to more than two weeks ago, pending physical exams and medical consultations for the 27-year-old.
Anderson became a free agent when the Rockies, concerned about his health, bought him out of a $12 million contract for 2015 with a $1.5 million payment. Zaidi said the announcement delay was because of challenging logistics around the holidays.
Zaidi said Anderson's injury-prone reputation has resulted from bad luck and the club is confident that his health "is very good and he will be a regular guy for us from the start of the season."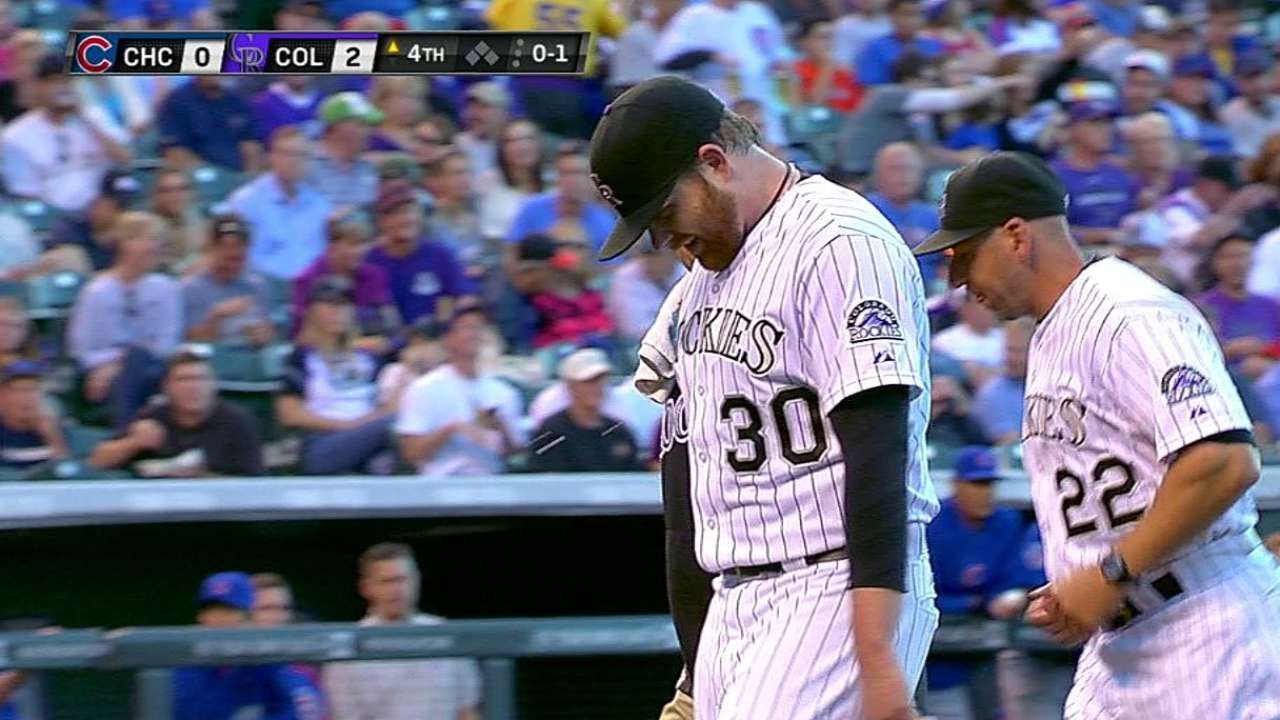 Anderson missed three months in 2014 after fracturing his left index finger while batting, requiring the insertion of four pins. Then he missed the final six weeks of the season with surgery for a herniated disk in his back. He went 1-2 with a 2.91 ERA in only eight starts.
Since winning 11 games his rookie season of 2009, Anderson has never won more than seven games or pitched more than 112 1/3 innings. He had a fractured foot in 2013 (when he was Oakland's Opening Day starter) and underwent Tommy John elbow reconstruction in 2011.
"If you look at the last three years, you could say he is -- quote -- high risk," Zaidi said. "With the information we have on him, we think he'll be a big part of our team. He's proved when he pitches he can be effective and he's going to be motivated on a one-year deal, so I'm sure he'll want the ball every fifth day."
A former second-round pick of the D-backs in 2006, Anderson was sent to Oakland in the 2007 trade that included Carlos Gonzalez, and was moved to the Rockies after the 2013 season in the Drew Pomeranz trade. His career record is 27-32 with a 3.73 ERA.
Anderson joins Brandon McCarthy in the back end of the Dodgers starting rotation headed by Clayton Kershaw, Zack Greinke and Hyun-Jin Ryu. McCarthy signed a four-year, $48 million contract earlier this month. Anderson and McCarthy played in Oakland when Zaidi was in the A's front office.
Zaidi said it was management's strategy to sign McCarthy and Anderson as fourth and fifth starters for $22 million this year instead of landing another expensive ace and going cheaper on the fifth starter.
"There's a lot of value having guys who give you a good chance to win every day," he said. "We put a lot of value on having a balanced rotation. It was never our intention to sign one guy and punt on the fifth spot. We feel really good about our chances of winning every time we send a starter to the mound."
Zaidi said the acquisitions of Joe Wieland and Mike Bolsinger provide depth if the Dodgers need short-term starting replacements.
Ken Gurnick is a reporter for MLB.com. This story was not subject to the approval of Major League Baseball or its clubs.