Padres acquire righty Maurer for Smith
San Diego adds 24-year-old reliever in trade with Mariners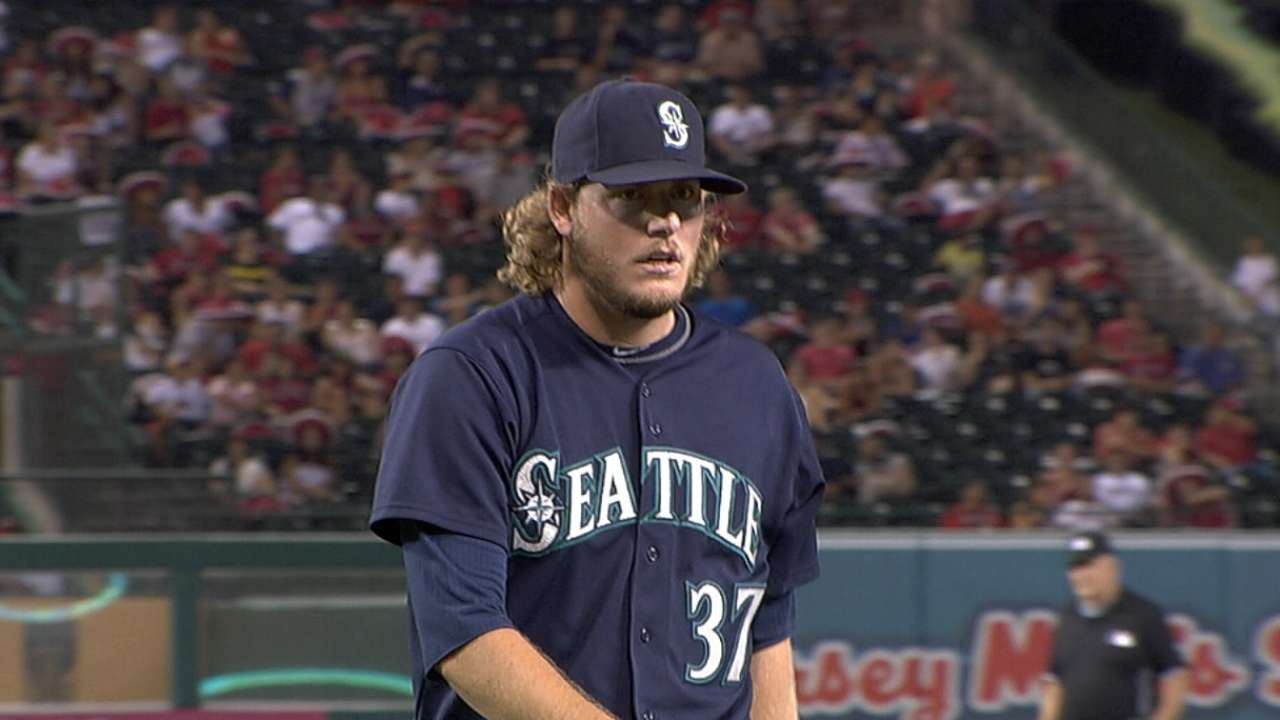 SAN DIEGO -- After a nine-day respite where Padres first-year general manager A.J. Preller didn't make a single trade, it appears he's reverted to old form.
For the second time in as many days, the Padres made a trade to improve their bullpen, specifically the addition of another power arm, when they traded for Mariners right-handed pitcher Brandon Maurer on Tuesday.
The Padres sent Seth Smith and the final two years on his contract ($12.75 million) to the Mariners in the deal. There's also a $7 million club option for 2017 with a $250,000 buyout.
Smith essentially became expendable after Preller's dizzying trading spree earlier this month when he added outfielders Matt Kemp (Dodgers), Wil Myers (Rays) and Justin Upton (Braves), and with several incumbent outfielders already on the roster.
In Maurer, the Padres get a hard-throwing 24-year-old who has started and pitched in relief in his career but might fit best -- in the short term -- in the team's bullpen plans.
That will all be determined in Spring Training, Preller said.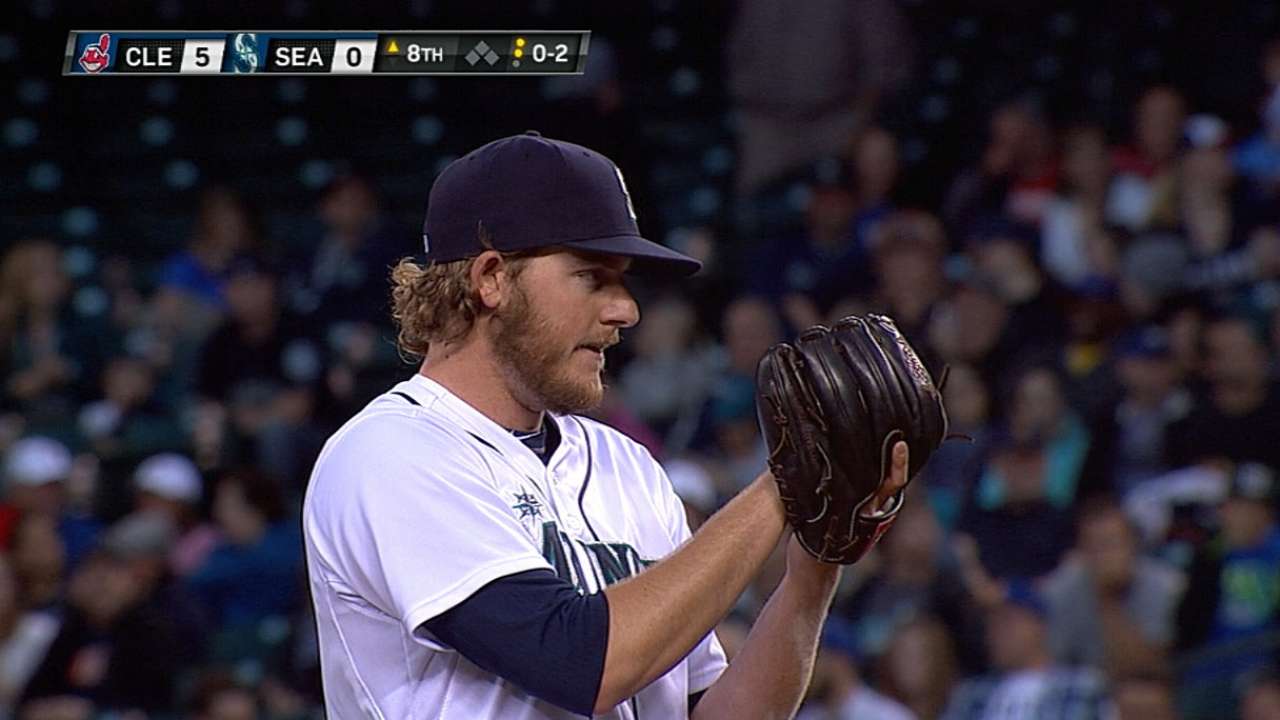 "That's [versatility] part of the attraction," he said. "We've seen him be successful in the Minor Leagues as a starter and we saw the success as a reliever in the second half last year. It's a big body, he's got velocity with the fastball, a good slider and a good changeup."
Maurer throws in the mid-90s, occasionally reaching the high 90s with his fastball. His acquisition comes one day after the team added another hard-throwing right-hander reliever in Shawn Kelley from the Yankees.
"This was to give [manager Bud Black and pitching coach Darren Balsley] some options," Preller said. "I think the versatility really stood out for us."
Maurer was 1-4 with a 4.65 ERA in 38 games, including seven starts, for the Mariners last season. He was 1-4 with a 7.52 ERA in those seven starts but had a 2.17 ERA with 38 strikeouts in 37 1/3 innings pitching in relief.
The Mariners certainly weren't shopping Maurer and, according to a source, he had been deemed off-limits in trade talks with other clubs in the past.
"It was a tough decision to trade Brandon," said Mariners general manager Jack Zduriencik. "We think a lot of him. We know his value and upside. He's a guy I'd have loved to hold on to. To get a guy we think is a really good fit -- and it's no secret where our offense has been the past few years -- we knew we had to give up someone of quality to get something in return."
Smith hit .266/.367/.440 with 12 home runs and 48 RBIs in his first and only season with the Padres. He was acquired last winter from the A's for reliever Luke Gregerson to give the team a boost against right-handed pitching. He hit .270 with 12 home runs and 40 RBIs against righties.
Smith signed a two-year contract extension in July to remain with the team, meeting first with executive chairman Ron Fowler and team president and CEO Mike Dee to gauge their commitment at that time to putting a winning product on the field before agreeing to his contract extension.
A source said Tuesday the Padres had dialog with Smith's agent, Steve Hammond, during trade talks to keep them informed of a possible deal and that Smith was "open to being in a good spot in San Diego or a good spot elsewhere."
Smith's extension was announced shortly after the team dismissed general manager Josh Byrnes -- and one month before the team hired Preller.
Preller said he didn't enter this winter looking to move Smith, but the roster dynamic changed after the team traded for three outfielders.
Preller has added 13 players and signed free-agent pitcher Brandon Morrow to a one-year deal, with the notable additions of Kemp, Myers, Upton, third baseman Will Middlebrooks and catcher Derek Norris.
In all, the Padres could have as many as 10 newcomers on their Opening Day roster.
Corey Brock is a reporter for MLB.com. Keep track of @FollowThePadres on Twitter. This story was not subject to the approval of Major League Baseball or its clubs.