Gordon undergoes right wrist surgery
Royals left fielder expected to be ready for Opening Day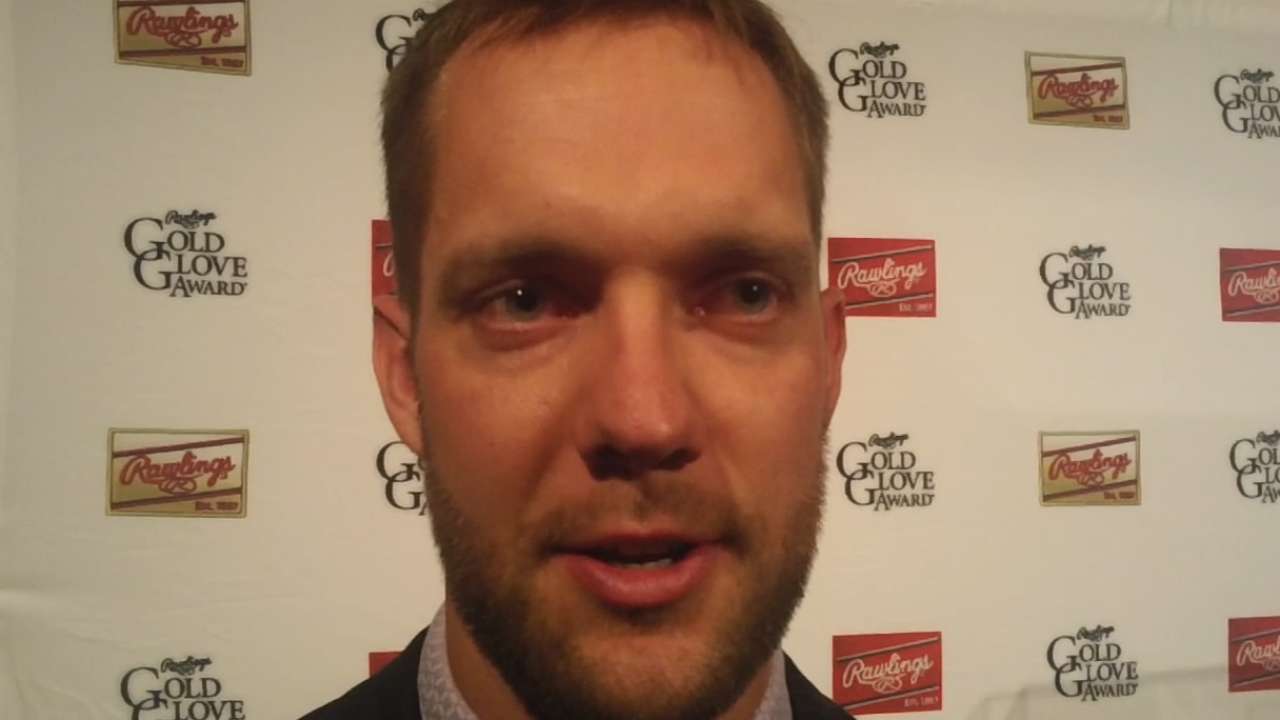 Royals left fielder Alex Gordon underwent successful surgery on Tuesday morning to repair the extensor retinaculum in his right wrist.
Gordon had been dealing with right wrist irritation since prior to the 2014 All-Star break, although he did not miss any significant time. During winter training sessions he further aggravated the area, which led to the diagnosis and subsequent repair by hand and wrist specialist Dr. Bruce Toby at the University of Kansas Hospital.
"Alex reached out just prior to Christmas to report that he was experiencing some right wrist discomfort during his offseason workouts," Royals head athletic trainer Nick Kenney said in a statement. "We asked him to come to Kansas City after the holiday for an evaluation and it was determined he needed to have this repaired now to avoid any further complications and any delay in his start to the upcoming season."
The Royals have not announced any timetable for Gordon's recovery, but he is expected to be ready for Opening Day.
Gordon, a two-time All-Star, batted .266 with 19 home runs and 74 RBIs last season, and he collected his fourth consecutive Gold Glove Award.
Jamal Collier is a reporter for MLB.com. Follow him on Twitter at @jamalcollier. This story was not subject to the approval of Major League Baseball or its clubs.