Rays finalize deal with Asdrubal
Veteran signs 1-year pact, likely to start at short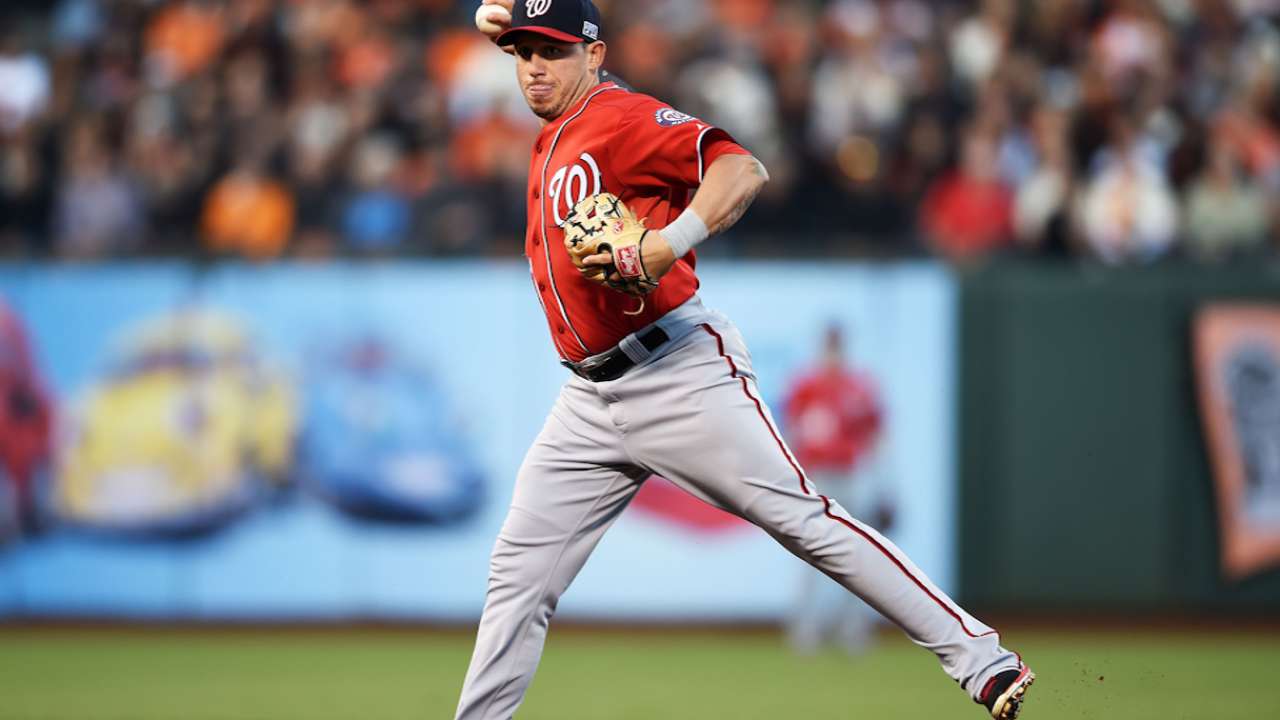 ST. PETERSBURG -- In the backdrop of Saturday's news that Ben Zobrist and Yunel Escobar had been traded to the A's, the Rays announced that free-agent infielder Asdrubal Cabrera is officially a member of the team.
Cabrera signed one-year contract that will pay him $7.5 million. Sans Zobrist and Escobar, Cabrera will likely be the team's starting shortstop. Nick Franklin, Logan Forsythe and Tim Beckham will likely vie for the starting second-base job.
Cabrera, 29, was twice an All-Star shortstop with the Indians. Last season, he hit .241/.307/.387 with 14 home runs and 61 RBIs for the Indians and Nationals.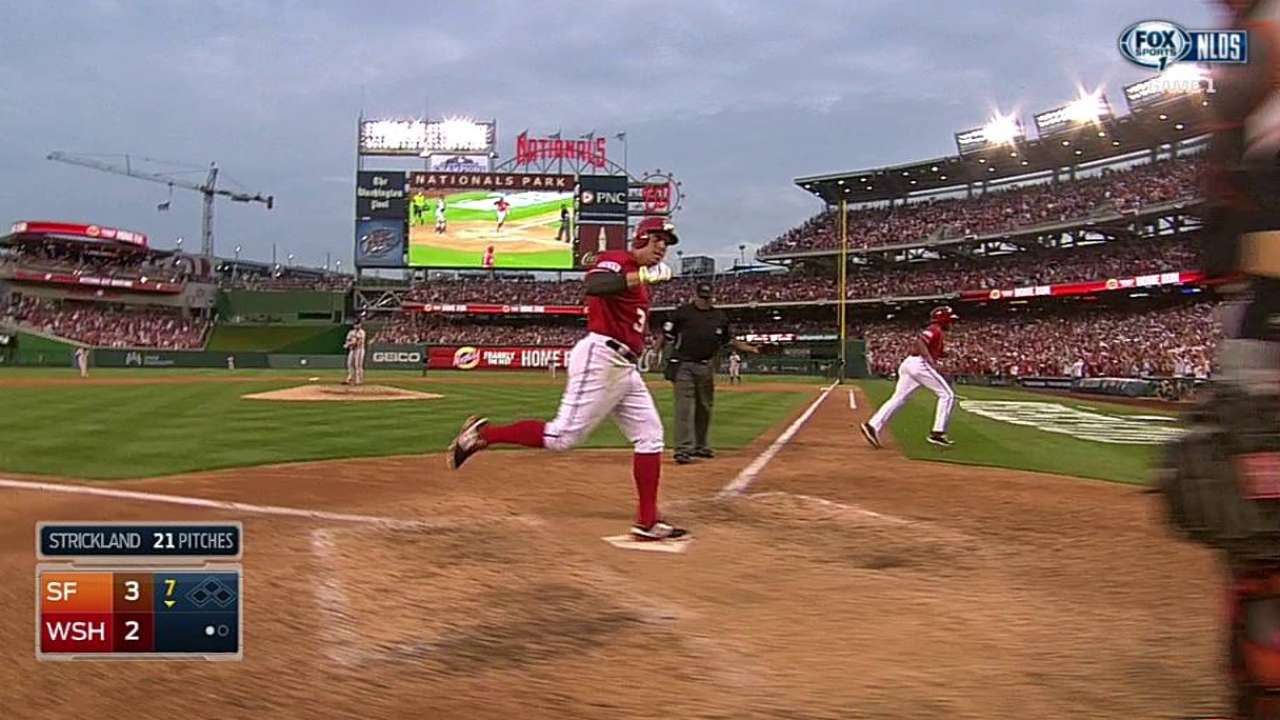 In parts of eight seasons, Cabrera has hit .268/.330/.409 with 87 homers and 451 RBIs. He peaked in 2011-12, batting a combined .272/.335/.443 with impressive power (41 home runs) for a shortstop.
Cabrera primarily played short for the Indians, but he moved to second base once he was traded to the Nationals in July.
Cabrera did play some second while with the Indians, turning the 14th unassisted triple play in Major League history May 12, 2008, against the Blue Jays.
Bill Chastain is a reporter for MLB.com. This story was not subject to the approval of Major League Baseball or its clubs.