MLB.com Columnist
Bernie Pleskoff
Scouting profile: Deven Marrero
Sure-handed shortstop is No. 10 on Red Sox Top 20 Prospects list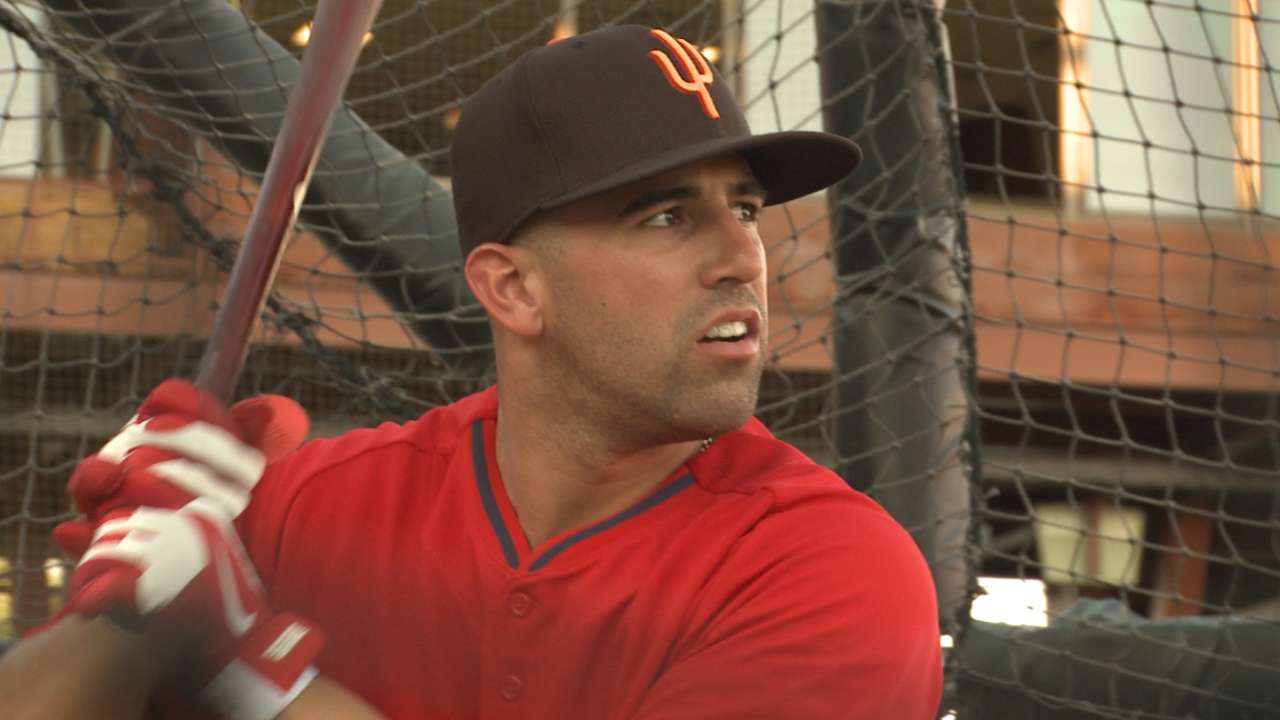 Right-handed-hitting, 24-year-old Deven Marrero is a very smooth-fielding shortstop in the Boston Red Sox organization.
In 2009 Marrero graduated from American Heritage High School in Plantation, Fla., where he was his team's captain in his junior and senior seasons. He was named to the All-State team in 2008. Baseball is in his family, as his cousins, Chris (Orioles) and Christian (White Sox) play professional baseball, as well in their respective teams' Minor League organizations.
Instead of signing with the Cincinnati Reds after being selected by them in the 2009 First-Year Player Draft, Marrero attended Arizona State University. As a freshman, he made the First Team Freshman All-American team, playing shortstop for the Sun Devils. His team-leading .397 batting average established a new ASU freshman record. During his career, Marrero was named the 2011 Pac-12 Defensive Player of the Year as well as being named to the first team All-Pac 12 Conference on two occasions.
The Red Sox chose Marrero in the first round of the 2012 Draft. He has moved quickly through their Minor League system and finished this past year at Triple-A Pawtucket. He is No. 10 on the Red Sox Top 20 Prospects list.
Marrero began his professional journey in Class A Short Season Lowell. Holding his own at the plate, he hit .268 in his 284 plate appearances. In subsequent seasons, he hovered around that same batting average, compiling an overall career .258 batting average in 1,254 plate appearances. In his 286 games played, Marrero has hit only 10 home runs. Power hitting is not an evident tool. However, he makes solid contact and can contribute an occasional gap double to his offensive game.
Marrero's best overall offensive season was last year, when he hit .291 in 268 plate appearances at Double-A Portland. He was promoted to Triple-a Pawtucket in July and his hitting fell off for the last half of the season. But he certainly rebounded this past autumn.
That's when I scouted Marrero in the recently-completed Arizona Fall League. He finished the season having played 17 games and hitting a very respectable .328, tying for third place in the league's batting title race. He had five doubles among his 19 total hits. The rest were singles. He walked 11 times to counter his 19 strikeouts in 69 plate appearances.
Marrero's defense in the Fall League came as advertised. He was very smooth and sure-handed at shortstop for the Surprise Saguaros. In his 120 defensive innings played, he made only two errors in 81 chances.
Marrero was named the Red Sox's 2014 Minor League Defensive Player of the Year. His first-step quickness, his range to both sides and coming in on balls as well as his strong and accurate arm are among the qualities that scouts have raved about. He has outstanding "feel" for the game, with above-average baseball instincts and reaction time. Marrero glides to the ball effortlessly and uses his good, soft hands to make tough plays appear routine. He has all the qualities of an elite defender.
Offensively, Marrero recognizes pitches well. He doesn't chase breaking balls he can't handle. His plate discipline is good, and he makes good use of each at-bat. While he uses a short and measured swing, he realizes his best chance for success is to make contact and use the entire field as line-drive hitter.
At 6-foot-1 and 195 pounds, Marrero is not a burner on the bases. He does have enough speed to steal bases in the appropriate situation. His baseball instincts are refined enough to know when he can take an extra base. His career record includes 67 stolen bases in 83 attempts.
While Marrero can easily be classified as a "defense first" infielder, he has always hit very well against left-handed pitching. If he can continue the type of hitting he flashed in the Arizona Fall League, his future as a regular shortstop will be made easier. In the event he falters with the bat against increasingly higher quality pitching, he can certainly have an outstanding career as a very polished and better-than-average utility defender at shortstop.
Bernie Pleskoff has served as a professional scout for the Houston Astros and Seattle Mariners. Follow @BerniePleskoff on Twitter. This story was not subject to the approval of Major League Baseball or its clubs.