MLB.com Columnist
Richard Justice
Clubhouse vet Shields brings more than numbers
Free-agent righty offers leadership, ability to assist in development of young teammates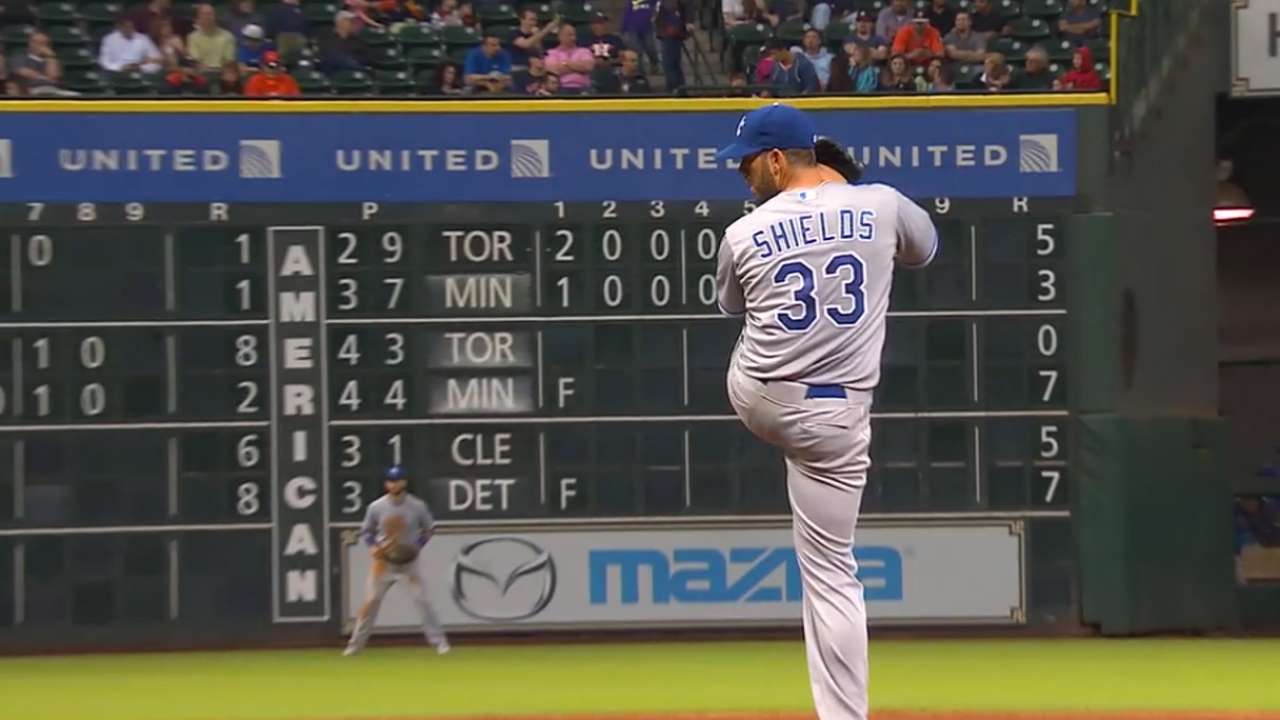 The Kansas City Royals will tell you that James Shields began to have an impact the moment he walked into their clubhouse in the spring of 2013. He'd been where the Royals were trying to go, and he understood he was there to set an example and to lead.
Shields was there to be a workhorse at the front of the rotation, too. Intangibles don't matter if a guy is unable to deliver on game day. More on that later.
Here's the thing about Shields that's difficult for those of us outside the clubhouse to completely understand. Sometimes, we probably make too much of the chemistry. On the other hand, Jack Morris, to name one prominent former player, thinks we don't make enough of it.
Morris said it was a vital part of all the good teams he was part of. To me, this is one of the reasons every team should want Shields. When you ask Shields' former teammates about him, they almost never begin with the workload or the performance or any of that stuff.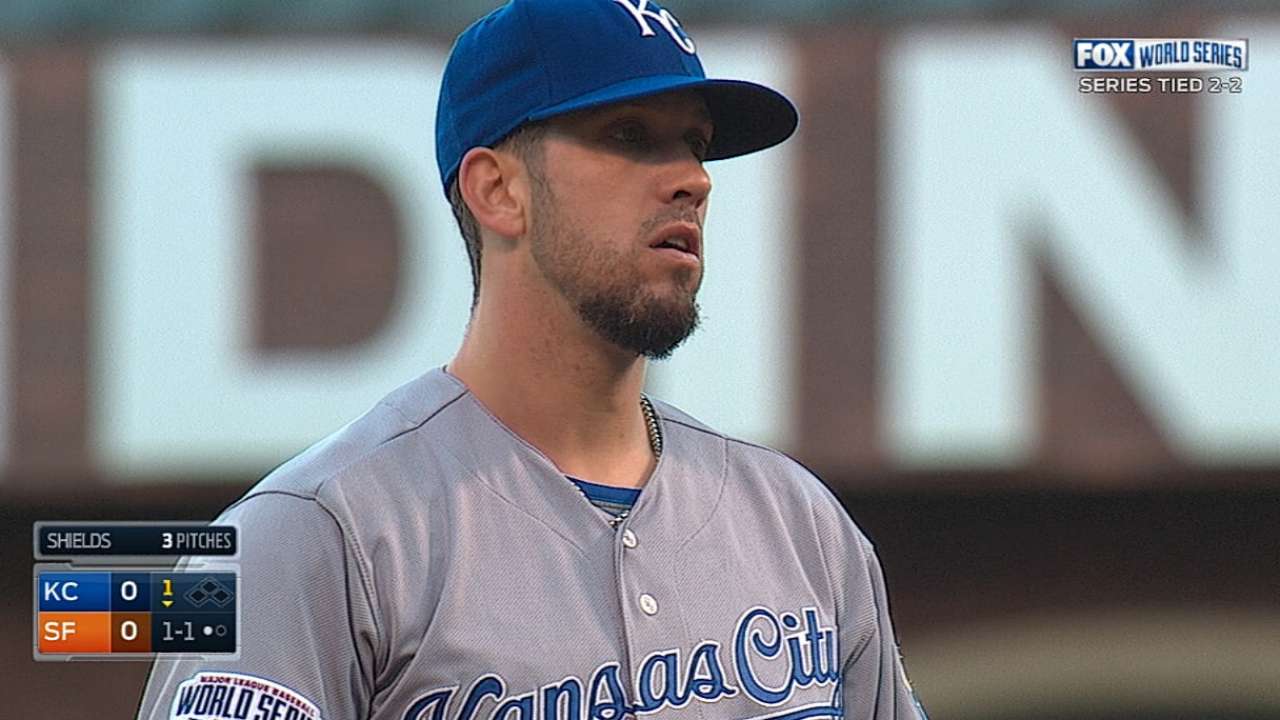 Instead, they'll tell you about his work ethic and the example Shields set. They'll tell you how he mentored young pitchers and helped them understand how to be a Major Leaguer.
The Rays say Shields played a significant role in the franchise's transformation. Former Rays executive vice president of baseball operations Andrew Friedman and manager Joe Maddon understood almost from the beginning that he brought things to the table that couldn't be measured.
Everything the Rays have accomplished these last nine years has Shields' fingerprints. When Shields was traded after the 2012 season, Rays pitching coach Jim Hickey was asked how much the right-hander would be missed.
"Honestly, I think he left such an example that what he began here will carry on," Hickey said.
In other words, David Price and Alex Cobb and the others knew how to take the mantle of leadership and run with it. Royals general manager Dayton Moore sensed a shift in attitude the moment Shields arrived.
So when we think of potential landing spots for Shields, where could he have the most impact? Ideally, he'd end up with a team on the threshold of contending, a team that feed off the things Shields brings to the table.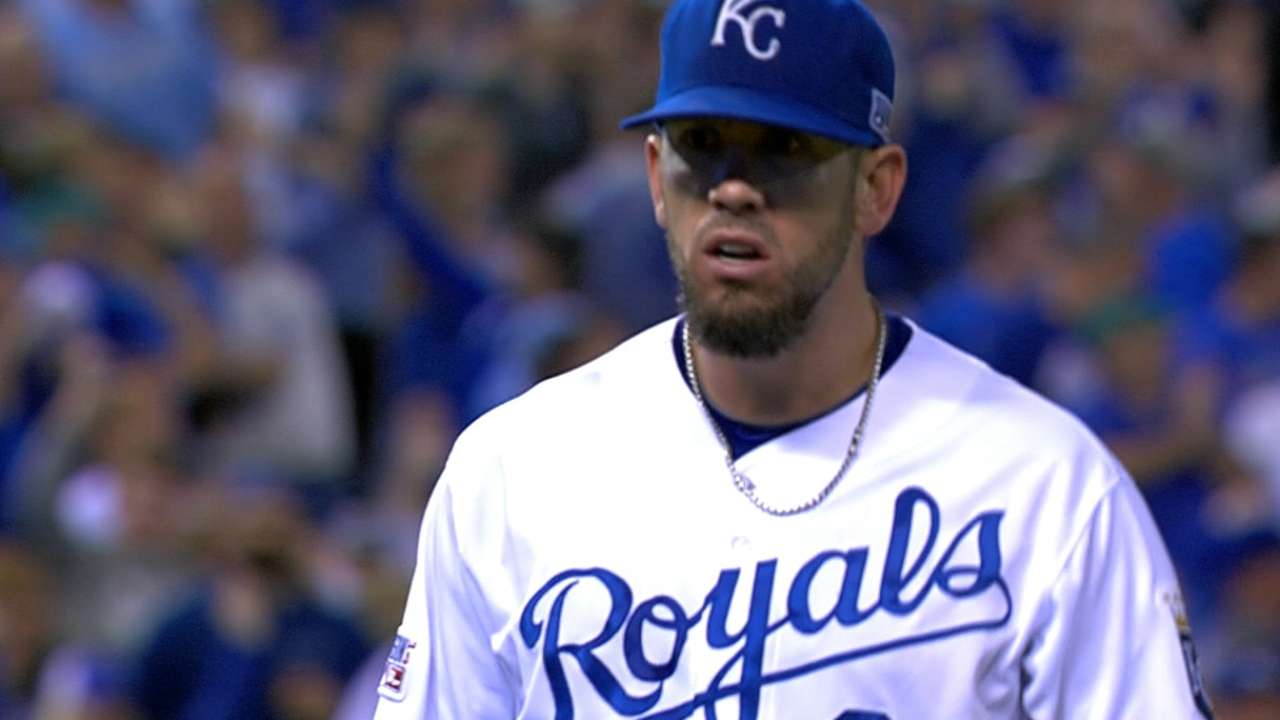 For weeks, plenty of people thought Shields was headed to the Giants. He seemed like their kind of guy. They don't need anyone to help teach them how to win, but his attitude and approach seems to reflect that of Buster Posey, Madison Bumgarner, etc.
But with the signing of Jake Peavy, the Giants have five veteran starters. They also have some kids -- Kyle Crick, Ty Blach, Clayton Blackburn -- who might be big league-ready in 2015.
The Giants had five rookies on their postseason roster this past year and were clearly happy with the production and energy they provided down the stretch.
So there may be other fits for Shields. For instance, the Padres. After all of general manager A.J. Preller's tremendous work this offseason, Shields might be the perfect finishing touch for a franchise that hasn't played a postseason game since 2006.
Shields could have that kind of impact with the Blue Jays and White Sox, with the Mariners and Marlins as well. He'd be perfect in Arizona, too, because he would reflect the work ethic and approach chief baseball officer Tony La Russa and pitching consultant Dave Duncan are attempting to instill throughout the organization.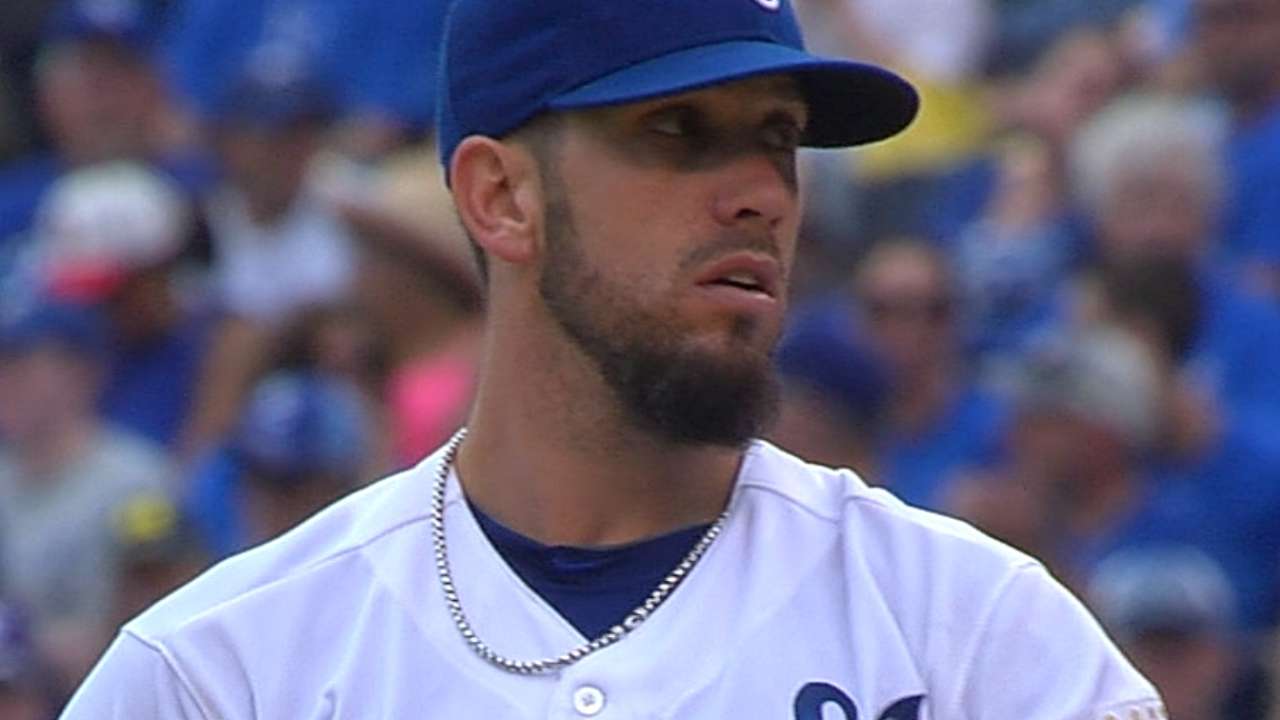 If there's a worry about Shields, it's that he has averaged 223 innings the last eight seasons. In the last four, he has finished second, third, first and fourth in the AL in innings. He's also 33 years old, so, yes, there's some risk.
Guess what? Free agents don't come with guarantees. At this point, though, there's every reason to think Shields is still capable of pitching at a high level.
Last season, Shields' fastball averaged 92.4 mph. That's the best of his nine seasons.
Shields' walks were down, his strikeouts down slightly. Twisting and turning the numbers offers no guarantees, but there just are no warning signs other than the fact that he has pitched a lot of innings.
Shields has also worked harder than almost anyone and takes pride in his team being able to count on him getting deep into every game he pitches. From the beginning of this free-agent season, Jon Lester and Max Scherzer were the two best pitchers on the market.
But Shields is right there, too, the kind of pitcher that can make the difference between a team making and missing the playoffs. Wherever he lands, this much is clear: They're going to love him as both a performer and a leader.
This offseason has seen teams acknowledge baseball's competitive balance by scrambling to position themselves for a postseason run in 2015. This is another reason it's a great offseason to be James Shields.
Richard Justice is a columnist for MLB.com. Read his blog, Justice4U. This story was not subject to the approval of Major League Baseball or its clubs.