Offseason activity alters fantasy landscape
Player values rise, fall with new teams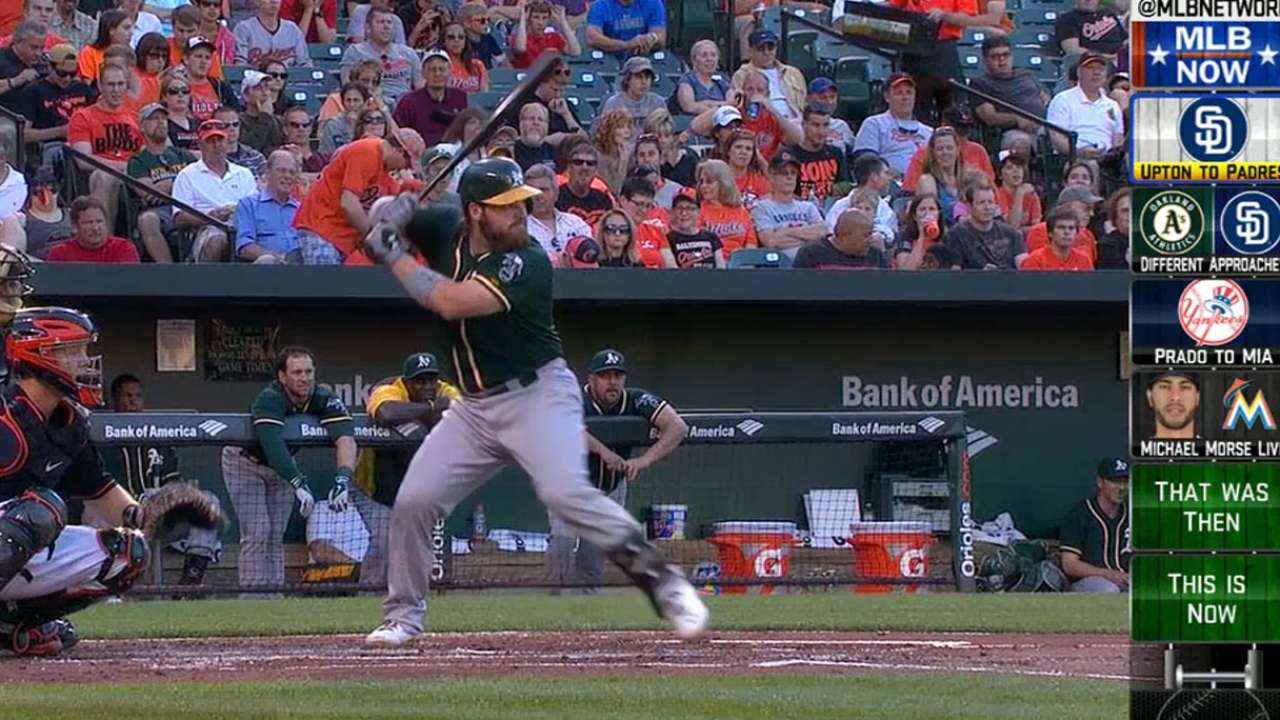 After three weeks of making transactions at a furious pace, Major League general managers finally took a few days off during the holiday season. Here is a recap of some players who were glossed over in this column earlier in the month, due to the immense volume of player movement.
Value Up
Marcus Semien (A's): The 24-year-old could have competed for the starting second-base job with the White Sox, but he now has a clearer path to infield playing time on the retooling A's. Semien has been unable to impress in the Majors thus far, with eight homers, five steals and a .293 on-base percentage in 300 career at-bats, but his Minor League numbers suggest that he could be ready to collect 15 homers and close to 20 steals in a full season of starting work with the A's. He is worth a speculative late-round pick in 2015 mixed-league drafts.
Derek Norris (Padres): Norris registered a career-high 385 at-bats in 2014, after being held under 270 in each of his first two seasons. They A's have recently maintained enough catching depth to limit Norris' playing time, but that likely won't be the case in San Diego, where he will be supported only by Tim Federowicz. The 25-year-old moves from one pitcher-friendly park to another, but a possible increase in playing time raises optimism for improved totals this season. Norris owns a .619 career OPS against right-handers, and he will need to make improvements in those matchups in order to take advantage of his enhanced opportunities.
Ike Davis (A's): Deep-league owners should be aware of Davis, who may be Billy Beane's latest reclamation project. The lefty masher is just 27 years old and in 2012, he recorded 32 homers and 90 RBIs. Davis' recent struggles have been partially related to injuries, and partially related to his struggles vs. lefties (.196 career batting average). However, he owns a solid .813 career OPS vs. right-handers, and he will likely log over 400 at-bats in those matchups as a platoon player in 2015.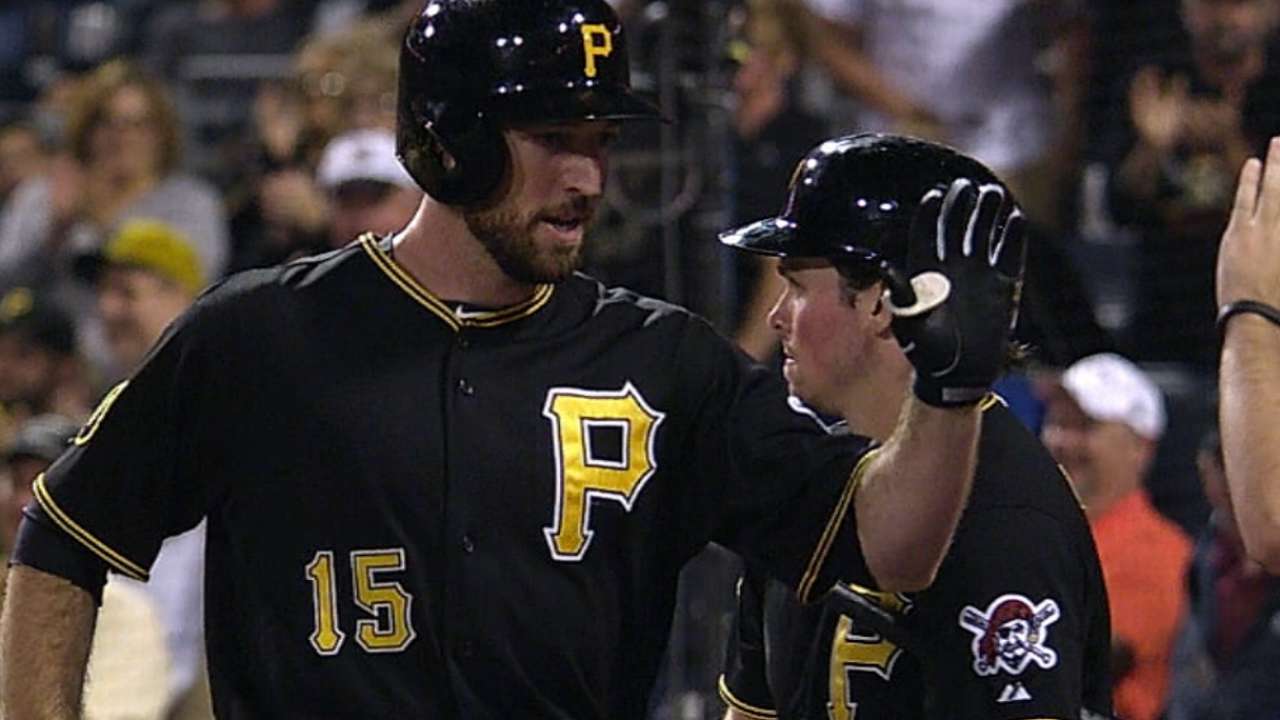 Yasmani Grandal (Dodgers): Grandal has slugged 24 homers in 657 career at-bats despite playing half his games in Petco Park. At age 26, he offers plenty of potential for improved numbers now that he is a member of a deep Dodgers lineup. Grandal will need to share playing time with veteran A.J. Ellis, but he could be a mixed-league sleeper if he can improve on his .245 career batting average.
Value Down
Sergio Romo (Giants): Romo chose to stay with the Giants in hopes of winning a fourth World Series title with the club, but he would have carried more 2015 fantasy value if he had landed on a team that had a greater need in the ninth inning. The 31-year-old's impressive 2.51 career ERA and 0.93 career WHIP would have earned him closer consideration from many clubs, but he will likely be slotted second on the bullpen depth chart in San Francisco, behind Santiago Casilla. Romo could wind up earning saves and joining mixed-league rosters next season, but he should start 2015 on waivers in most formats.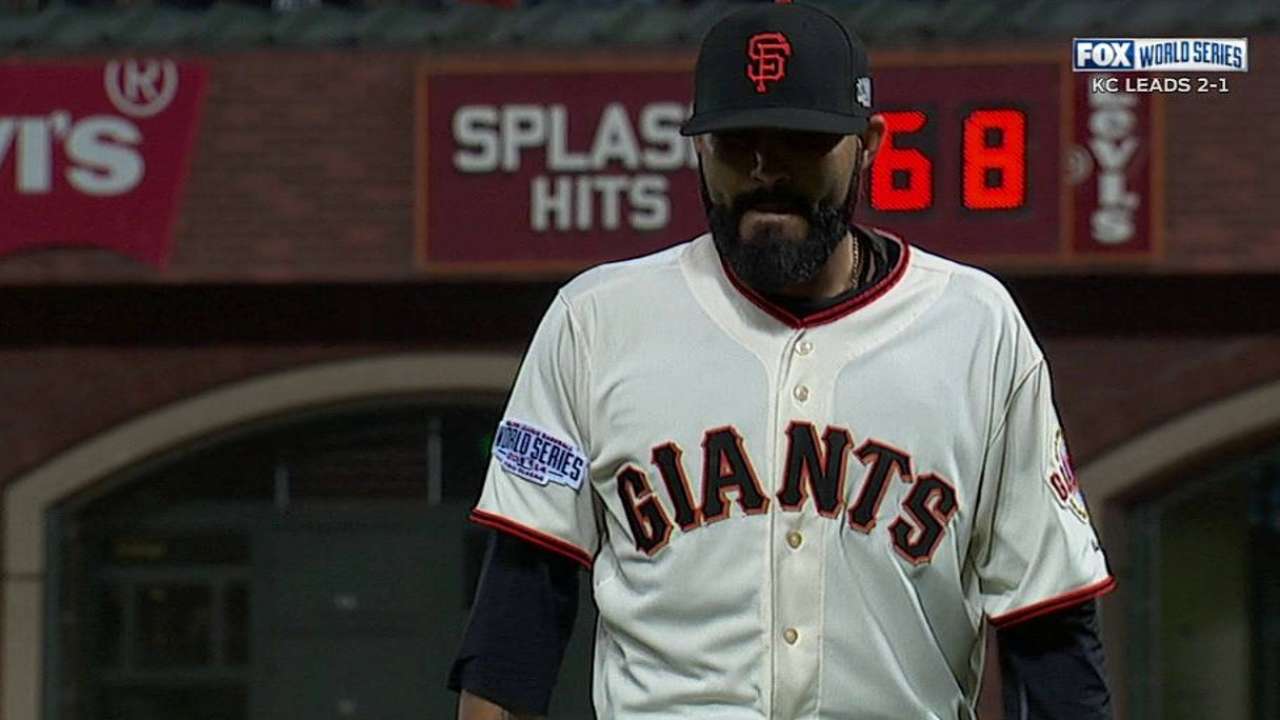 Santiago Casilla (Giants): The 34-year-old should start out the season with a firm grip on the closer role. He posted an outstanding 1.70 ERA and a 0.86 WHIP last season, and he did not allow an earned run in 7 1/3 postseason innings on his way to a World Series title. But the team's decision to retain Romo means that Casilla will need to look over his shoulder if he endures a brief rough stretch in 2015. Romo has picked up 75 saves over the past three seasons, so it would not be surprising to see him push Casilla for the closer job at some point in the coming campaign.
Alfredo Simon (Tigers): It is hard for Simon to lose a lot of value, since he went 3-7 with a 4.52 ERA in the second half of 2014. But his move back to the AL should squash any enthusiasm for a repeat of his first half, when he went 12-3 with a 2.70 ERA. The 33-year-old should start the season on waivers in all mixed formats.
Value Neutral
Melky Cabrera (White Sox): Cabrera was a great fit in Toronto, where he used his lineup spot in front of a pair of star sluggers to hit .301 with 16 homers and 81 runs scored despite missing nearly all of September because of a finger injury. The 30-year-old is a little light on power and speed, so he could have lost plenty of fantasy value if he chose to join a weak lineup in a pitcher-friendly home stadium, but U.S. Cellular Field should be a great fit. Cabrera should hit for a high average, approach the 20-homer mark, and score plenty of runs from his lineup spot in front of budding star Jose Abreu.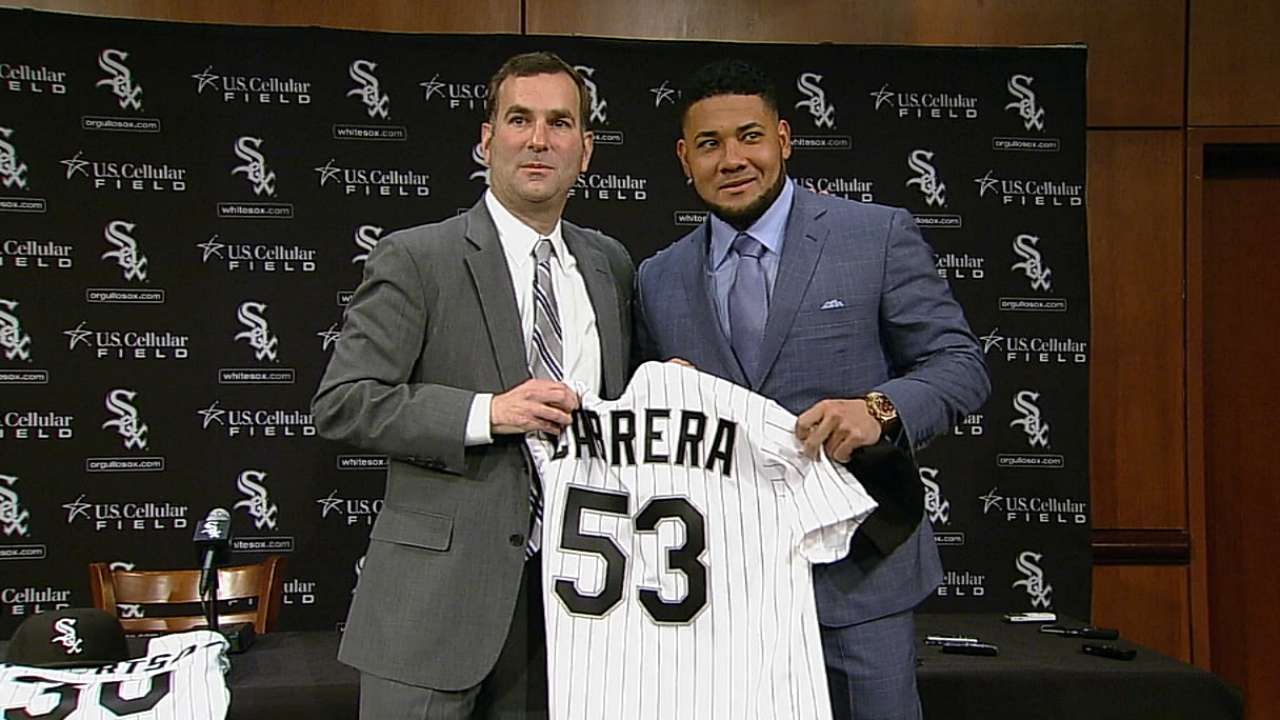 Wade Miley (Red Sox): Miley slumped last season, and his 4.34 ERA and 1.40 WHIP made him waiver-wire fodder in all mixed leagues. He had a 5.61 ERA at Chase Field in 2014, so the lefty should be happy to escape Arizona. The AL East venues are generally hitter-friendly, so Miley should not be counted on for helpful ratios. But he could win 12 games, which would make him worth a roster spot in deep leagues.
David Robertson (White Sox): Robertson has served as a stopper for just one year, but he has put up closer-like numbers for four straight seasons, so he should be a trusted fantasy fireman in 2015. The right-hander has made more than 60 appearances in five consecutive seasons, and a fifth straight healthy year will likely result in more than 35 saves on an improved White Sox squad.
Fred Zinkie is a fantasy baseball writer for MLB.com. This story was not subject to the approval of Major League Baseball or its clubs.