Abreu smashing in first Major League season
White Sox slugger lives up to hype with AL Rookie of Year honors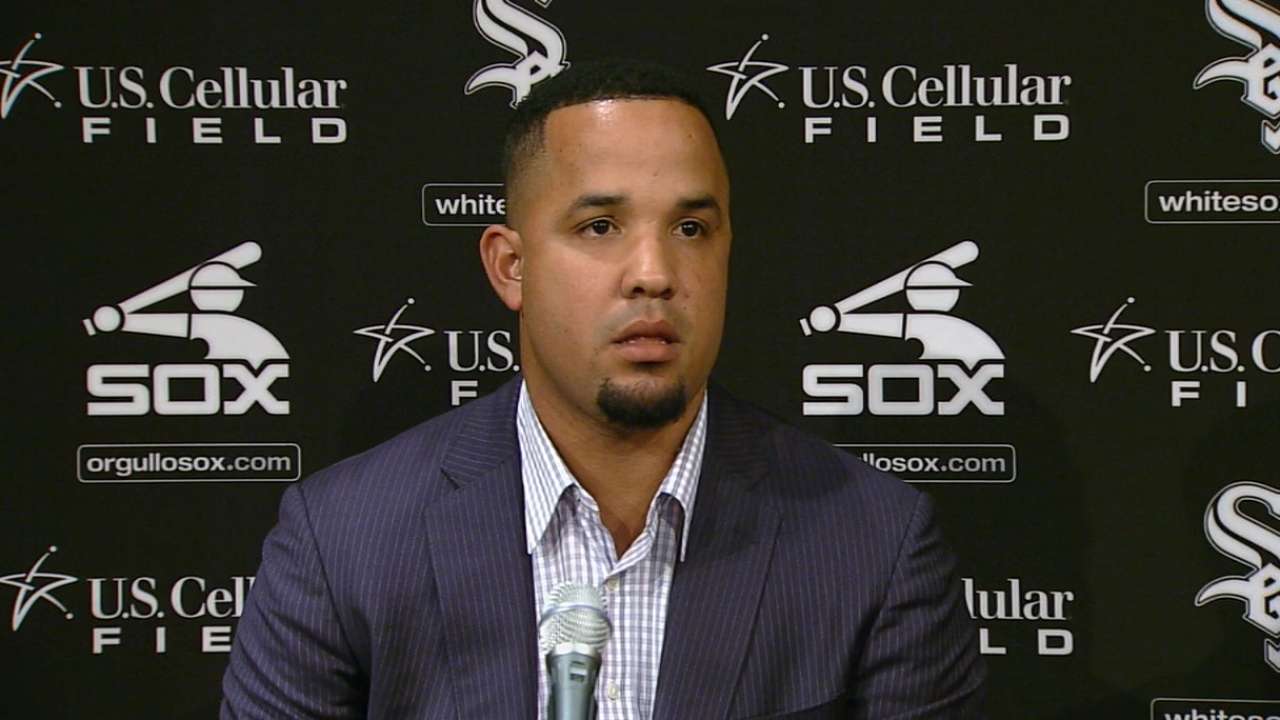 The reports on Jose Abreu immediately surfaced when he defected from Cuba in the summer of 2013, and they all sounded too good to be true.
Some scouts compared him to Miguel Cabrera, while others said he would be the next Albert Pujols. At the time, Abreu was not only considered the next great Cuban player trying to make the leap to the Major Leagues, he was also considered the best all-around hitter to leave the island.
Abreu was going to be an All-Star, some predicted. He would be a Most Valuable Player some day, others said. It was true that Abreu had never faced Major League-caliber pitching, but he would adjust quickly, the prognosticators believed.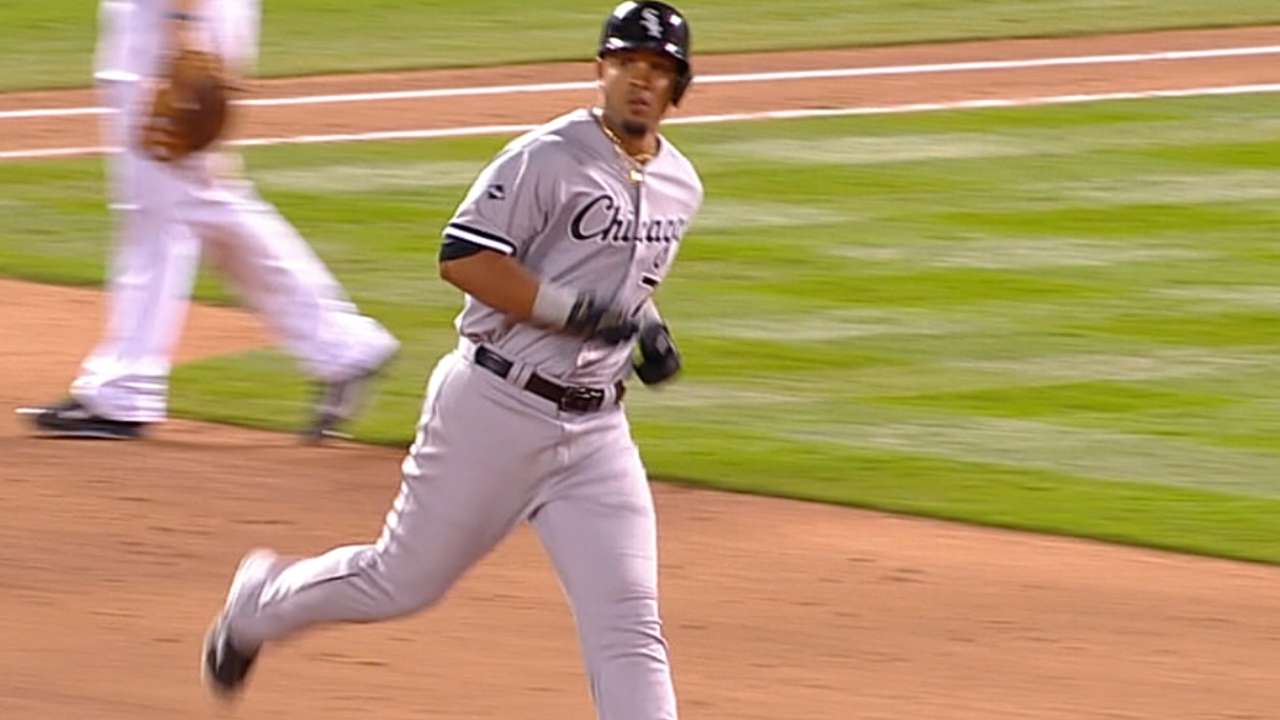 Some had their doubts.
As it turns out, Abreu, 27, made believers out of everyone in his first season with the White Sox.
"For me, I had just one thought: I wanted to provide my mom, sister, my kid, my dad with things I couldn't provide them in Cuba," said Abreu, who is from Cienfuegos. "Especially, I thank mom for my life, so now it's the time for me to work for her. So I keep on working every day, and I don't get tired of it. Working every day, every hour, every minute is the best way for me to have God provide me with the things I can hope for and I deserve."
Abreu hit .317 with 176 hits, 35 doubles, 36 home runs, 107 RBIs, a .581 slugging percentage and a .383 on-base percentage over 145 games during the 2014 season. He signed a six-year, $68 million deal with the White Sox and all he did was set a new single-season rookie franchise record for homers.
"The speed in which he was able to deliver on his promise is truly remarkable, as his performance this season left no doubt he is among the premier hitters in all of baseball," White Sox general manager Rick Hahn said. "I join all White Sox fans in being extremely excited to see what the future holds for Jose as he continues to improve and develop as one of the cornerstones of our team."
The accolades for the slugger began rolling in almost as soon as the season ended.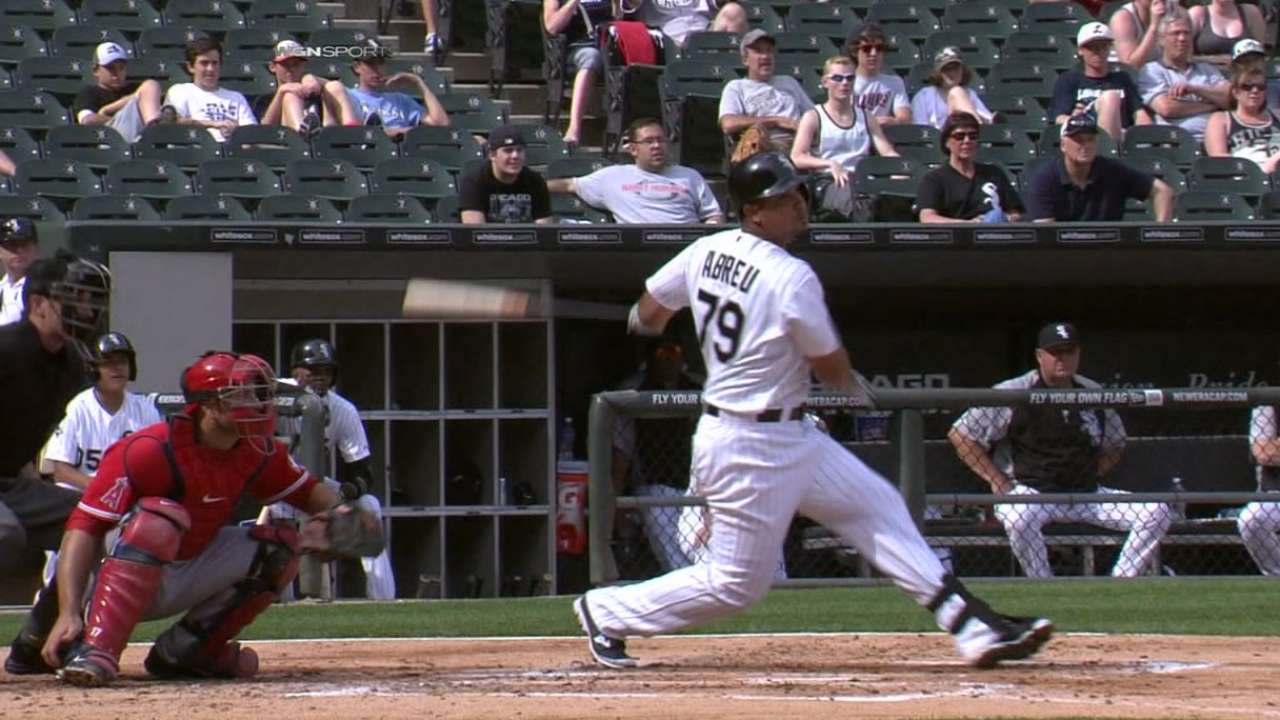 Abreu was the unanimous selection for the AL Rookie of the Year Award by the Baseball Writers' Association of America, and he won MLB.com's Rookie of the Year Greatness in Baseball Yearly (GIBBY) Award. Both Sporting News and Players Choice awarded Abreu the AL's top rookie honors.
Abreu also won a Silver Slugger Award and finished fourth in the 2014 AL Most Valuable Player voting.
Those Cabrera and Pujols comparisons don't seem too far-fetched now do they?
In fact, Abreu joined Hal Trosky (1934), Ted Williams (1939) and Pujols (2001) as the only rookies to record at least 30 doubles, 30 homers and 100 RBIs in a season.
"He's got a lot of self-confidence -- obviously he doesn't speak a whole lot of English -- but you can see it exude out of his body and through his eyes," hitting coach Todd Steverson said. "And as you watch through the course of the game taking his at-bats and when he comes back after potentially getting out, you can see that his want factor is very high."
Abreu ranked among AL leaders with his .964 OPS (second), 323 total bases (second) and 73 extra-base hits (fourth), as well as with his homers (tied for third), RBIs (fourth), average (fifth), OBP (fifth) and doubles (tied for 10th). He also became the first rookie in baseball history to rank among the top five in his league in each Triple Crown category.
Abreu didn't just live up to expectations in 2014, he shattered them. Now the sky is the limit for the Cuban slugger.
Predictions, anyone?
Jesse Sanchez is a national reporter for MLB.com. Follow him on Twitter @JesseSanchezMLB. This story was not subject to the approval of Major League Baseball or its clubs.