MLB.com Columnist
Mike Bauman
Parity strong as underachievers look to make strides in 2015
Offseason overhauls have Marlins, Cubs, Padres, White Sox, Red Sox in position to be improved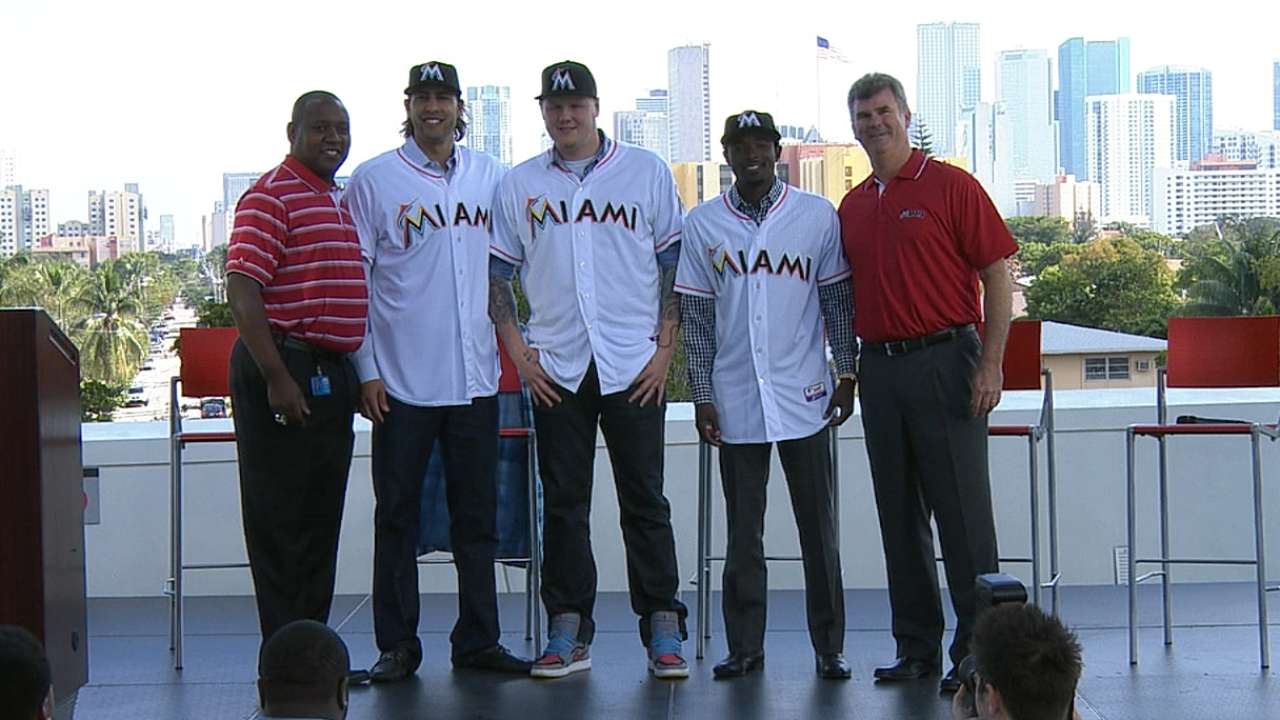 The one safe Major League prediction for 2015 is this: Competitive balance is going to be even more competitive and even more balanced than ever.
This offseason is a considerable distance from the finish line. But some of the greatest strides have been taken by teams that finished with losing records in 2014.
The Marlins, the Cubs, the Padres, the White Sox and the Red Sox have all made significant roster improvements. They are not the only clubs in that category, but these five share this common trait:
They have accomplished enough in the first two months of this offseason that they can fairly be described as potential contenders. And these were clubs that finished 2014 in two cases fifth, in two other cases fourth and in once case third.
There should not be much dispute in any of these five cases that serious improvement has been made. We'll find out exactly how much from April through September. For now, it is pleasant enough to contemplate these clubs joining the already crowded field of contenders.
The Marlins made a huge splash with the 13-year, $325 million deal for the mega-talented Giancarlo Stanton. But that was only a beginning.
They added another power bat in Michael Morse, who will play first. They added the Major League's leader in stolen bases, Dee Gordon, who will play second. And they added an extraordinarily useful in player in Martin Prado, who figures to be their third baseman, but who can basically play anywhere he is asked to play.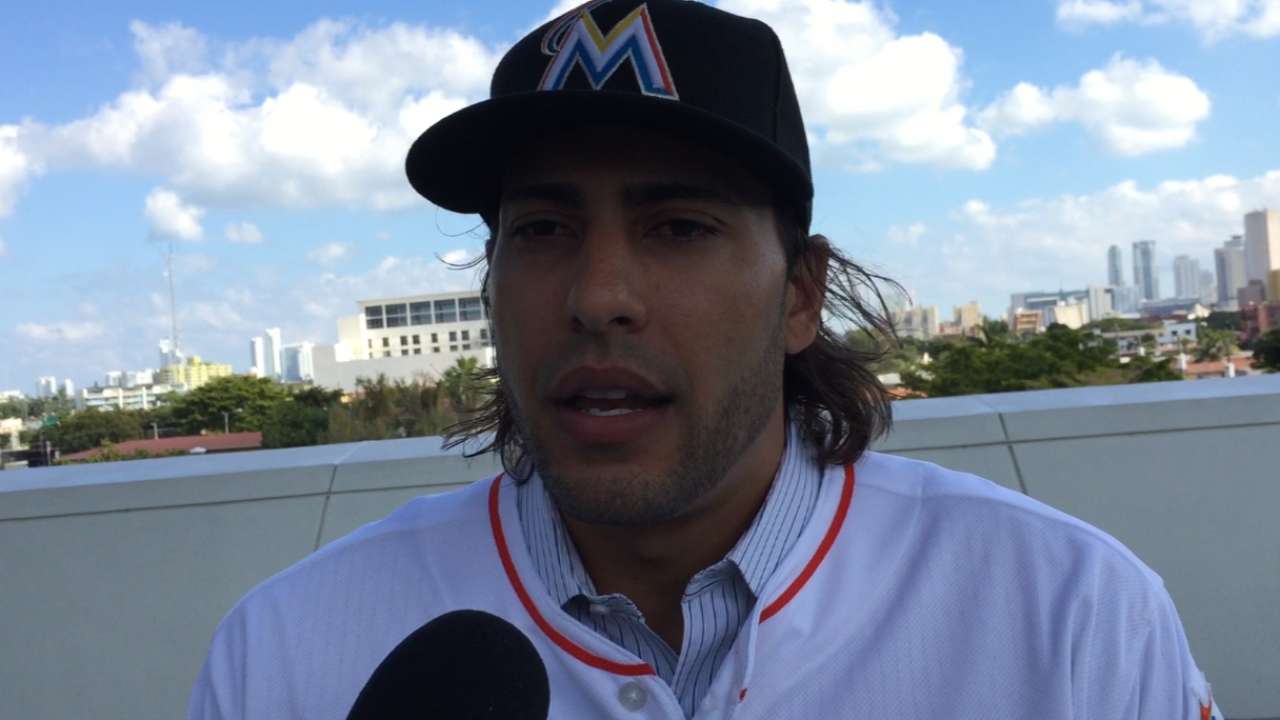 Plus, the Marlins added a talented young starting pitcher in Mat Latos, and a proven veteran starter in Dan Haren. If ace Jose Fernandez successfully returns from Tommy John surgery in midseason, the Marlins will be even tougher in the second half. As we speak, the Marlins, who lost 100 games in 2013, look like no worse than second place in the National League East. And that is only because the Nationals have one of the best rosters in the game.
The Cubs have a big lead in the offseason-headline department and justifiably so. Their hiring of Joe Maddon as manager signaled their intention to proceed as a winning organization. Their signing of Jon Lester, a genuine ace, to a contract worth at least $155 million was the next big step in that direction.
They have also re-acquired starter Jason Hammel who worked very well for them last season before being traded to Oakland. With a solidified rotation, a top-shelf manager and baseball's best bunch of position-player prospects, the Cubs look increasingly like a question of when, not if.
Last season, four clubs in the NL Central could claim to be legitimate contenders. Make that five clubs now. The division race should exemplify the phrase "a high degree of difficulty." But the Cubs can now be in that race.
The Padres in recent seasons have been one offense away from being contenders. New general manager A.J. Preller has taken dramatic steps to address that issue.
The Padres, trading prospects for players who could hit Major League pitching now, have an entirely new outfield -- Matt Kemp, a proven run-producer; Wil Myers, the 2013 AL Rookie of the Year; and Justin Upton, a terrific talent.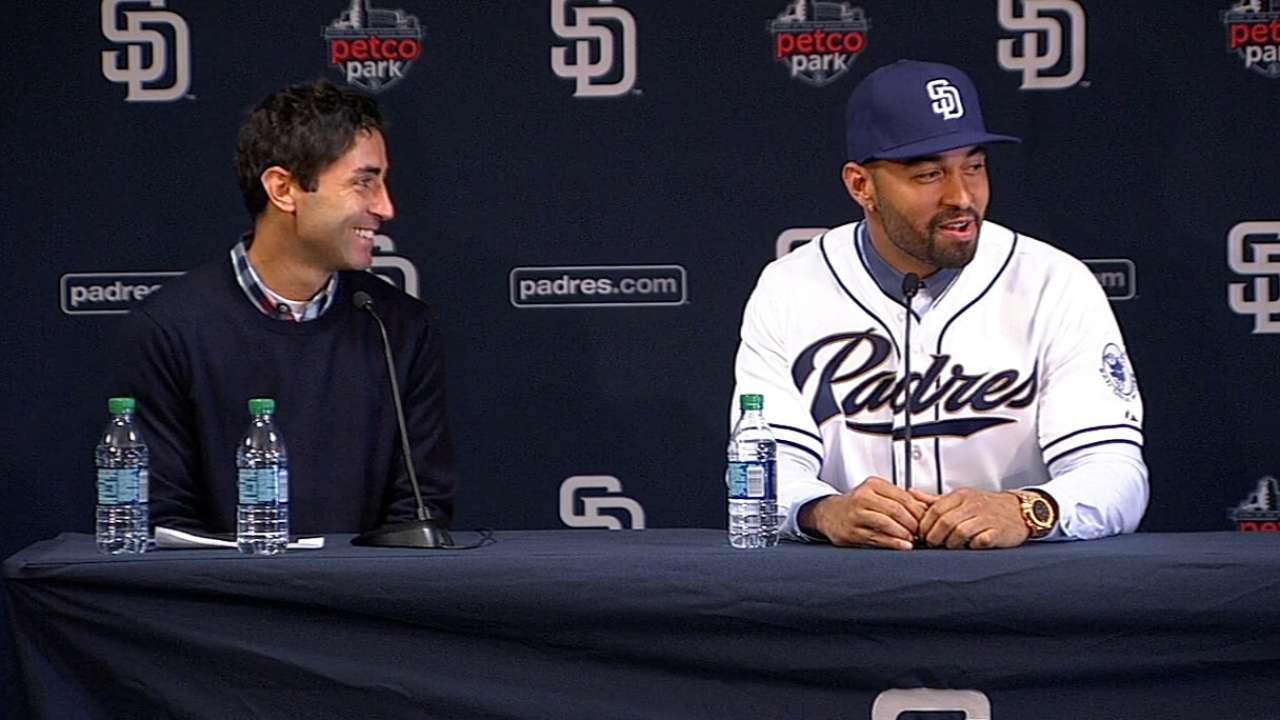 For good measure, there is catcher Derek Norris, another productive hitter. And if Will Middlebrooks can recapture the form he had showed in 2012 with the Red Sox, the Padres will also have third base covered.
Moving up is a difficult task at best in the NL West. There are the Giants and those three World Series championships in five seasons. There are the Dodgers with all that talent and all those resources. But the Padres have taken steps to transform their offense. They have placed themselves next to the big guys in any conversation about contending in this division.
The White Sox take second place to no one in making impact moves this offseason. General manager Rick Hahn has added six players who could make a real difference.
Adam LaRoche, a proven run-producer and an accomplished defender, can split first base and DH duties with Jose Abreu. Starter Jeff Samardzija gives the Sox a dynamic one-two rotation punch behind Chris Sale. Left fielder Melky Cabrera should provide a considerable offensive upgrade.
The bullpen was a problem last season, particularly at the back end. That shouldn't be the case in 2015. David Robertson, fresh from accomplishing the impossible by successfully succeeding Mariano Rivera with the Yankees, will take over at closer. Two lefties should provide plenty of help, Zach Duke, coming off the best season of his career, and Dan Jennings, coming off an impressive campaign of his own.
The American League Central already has three genuine contenders; the perennially talented Tigers, the Indians, and the Royals, who have the added virtue of being the AL pennant-winners in 2014. Nothing is guaranteed for the White Sox. But they have earned the right to be mentioned in this same paragraph.
The Red Sox have already done the last-to-first number, from 2012 to 2013. They're trying for it again, adding punch to the lineup with Pablo Sandoval at third, and Hanley Ramirez, who will switch to the outfield.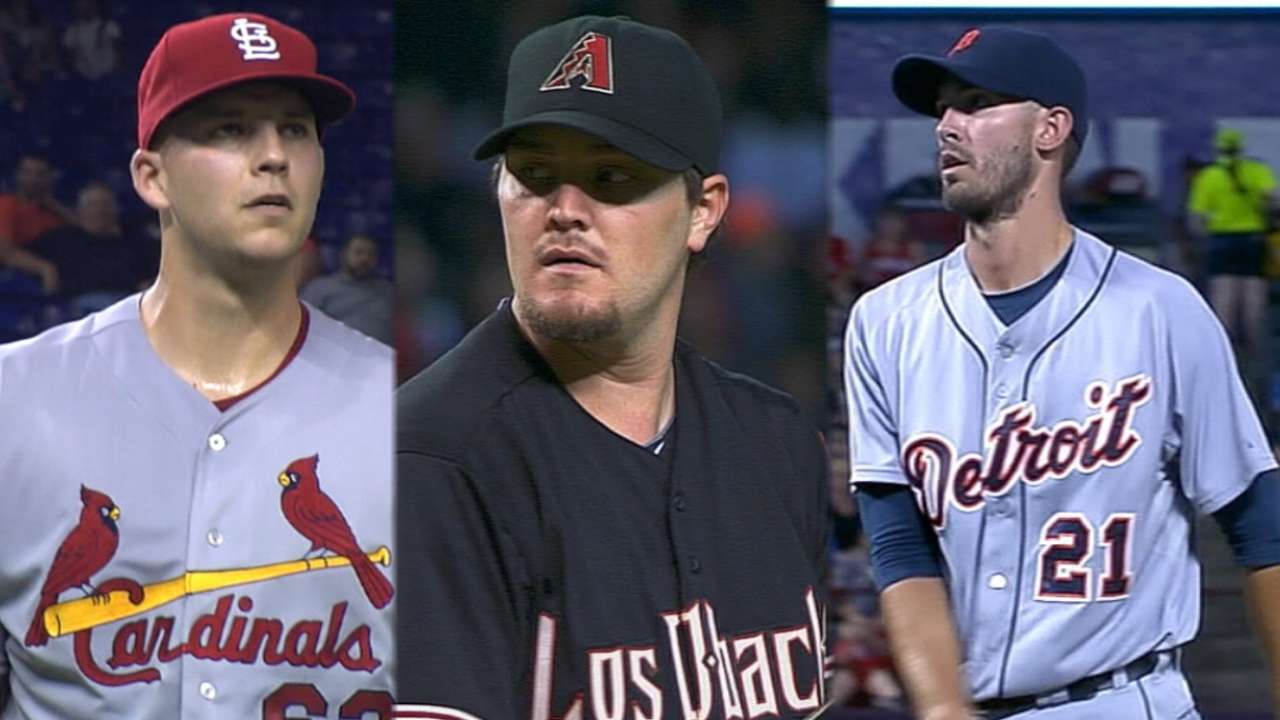 Starters with talent and room to grow in Rick Porcello and lefty Wade Miley provide rotation improvement. There is reason to believe that a healthy Justin Masterson could pitch to the level of his earlier promise.
The Red Sox, after coming in second in the Lester derby, could still use a top-of-the-rotation pitcher. Max Scherzer remains available, along with James Shields. The AL East is either wide open or too early to call or both. But the Red Sox are a much better club now than the one that closed the 2014 season.
When five sub-.500 clubs do this much offseason work, it is not only good for them. It is good for the quality of competition throughout baseball. Welcome to MLB 2015.
Mike Bauman is a national columnist for MLB.com. This story was not subject to the approval of Major League Baseball or its clubs. This story was not subject to the approval of Major League Baseball or its clubs.