Guillen optimistic about taking part in '15 reunion
CHICAGO -- A chance exists that Ozzie Guillen will take part in White Sox festivities surrounding the 10-year anniversary of the 2005 World Series champions, if his schedule allows.
"If I'm in town, of course I'll do it. I'm not better than anybody from 2005," Guillen told MLB.com. "This is important for White Sox fans."
Guillen has travels to Panama, Colombia and Venezuela planned for the offseason, which looks to leave him out of the country the weekend of SoxFest from Jan. 23-25. He quipped that White Sox general manager Rick Hahn already has given fans their SoxFest by his exceptional Hot Stove moves. The club also will be celebrating the 2005 season July 17-19.
As for his relationship with executive vice president Ken Williams, who was the general manager and friend who hired him as manager before the 2004 season, Guillen admits that the two had problems, but it was more off-the-field stuff than baseball-related. He praised Williams and club chairman Jerry Reinsdorf for "making me" as a manager.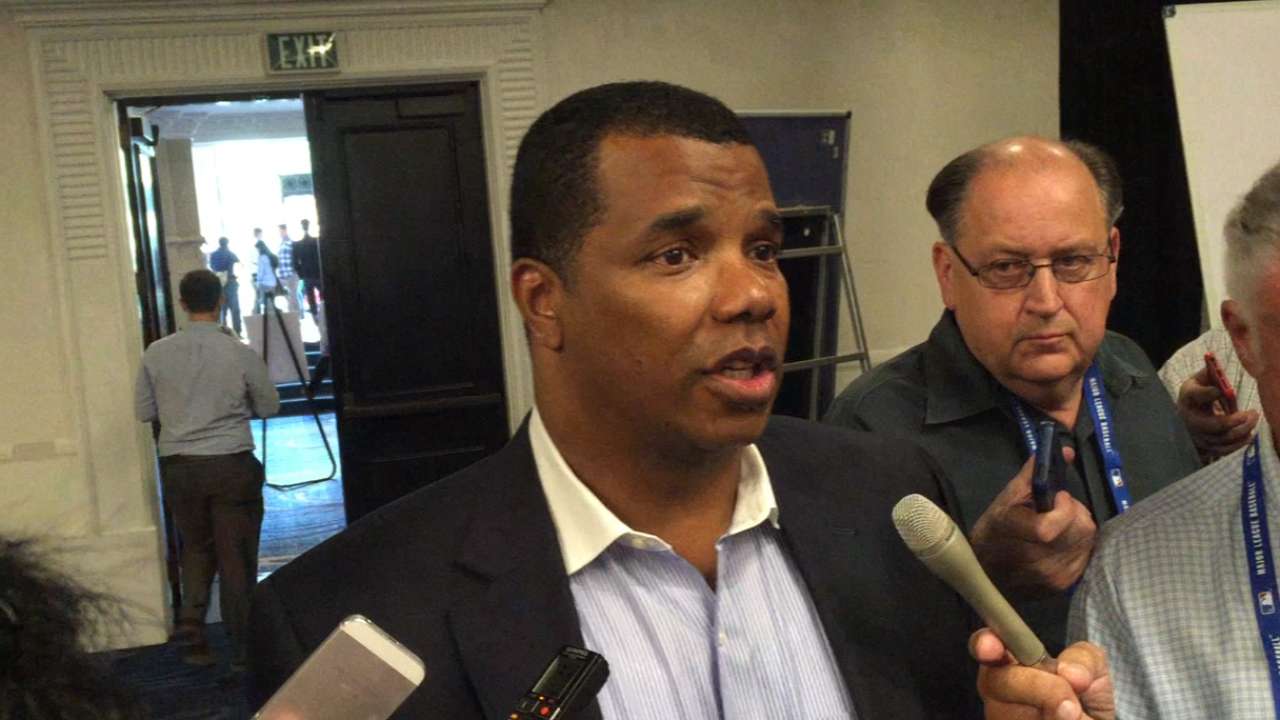 "To be managing in that organization, with Kenny giving me a chance to win, you have to appreciate that," Guillen said. "I had a bad team in 2007, but that's because everybody was hurt. I never worked for the White Sox when Kenny [didn't] want to put a good team on the field. Never did. Every time we go to meetings, Kenny is all about winning."
Williams and Guillen acknowledged they have been exchanging text messages since July. But they rarely seem to be in the same geographic area, preventing any sort of potential meeting.
"Eventually, we will," Williams said. "I maintain what I've always said: That a lot of people wanted to focus on some of the more controversial things or some of the disconnect toward the end of his tenure here. I still choose to remember all the laughs and the good times, and we were on the same page a lot more than we were not.
"Everyone makes mistakes. I know for a fact he regrets some of the things that happened here and happened in Miami."
Scott Merkin is a reporter for MLB.com. Read his blog, Merk's Works, and follow him on Twitter @scottmerkin. This story was not subject to the approval of Major League Baseball or its clubs.