MLB.com Columnist
Bill Ladson
Inbox: What are the Nationals' internal options at second?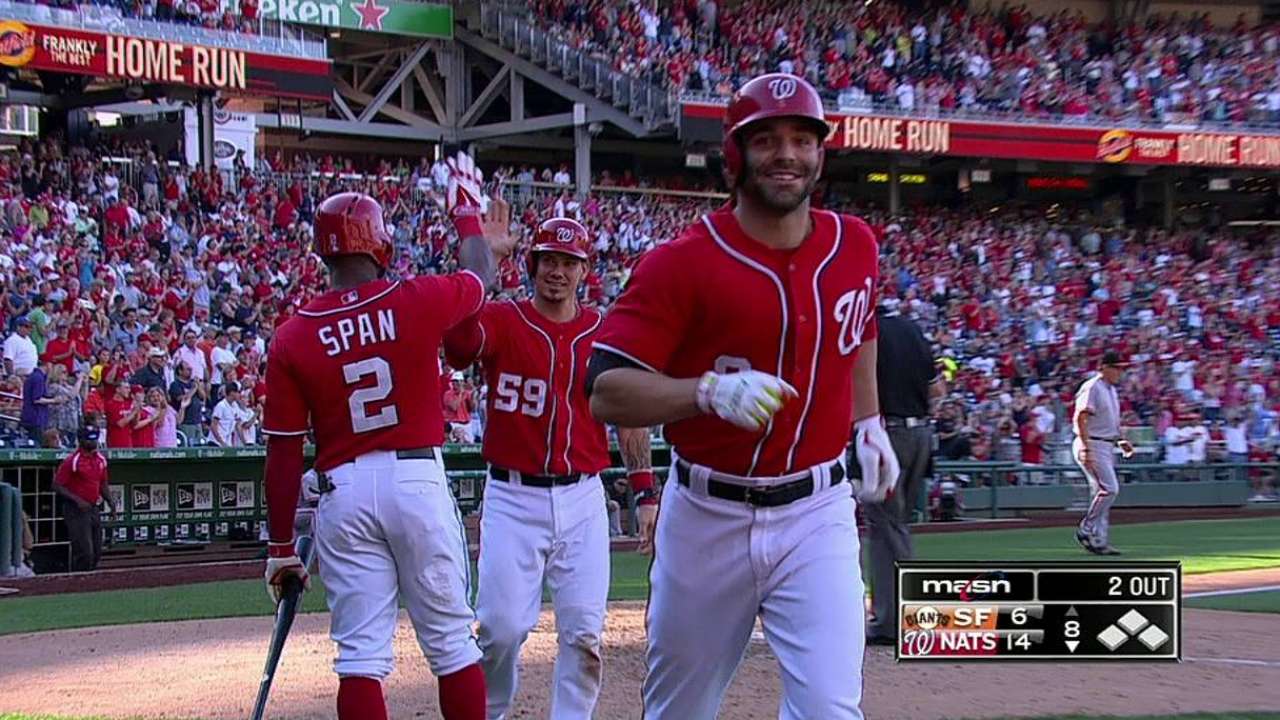 Email your questions to Nationals beat reporter Bill Ladson for future Inbox consideration.
Assuming the Nationals don't make any acquisitions via trade or free agency, what is their in-house solution for second base?
-- Chris D., Washington, D.C.
As of now, the Nationals are short on in-house options at second base. For a brief moment, I thought they might give Wilmer Difo a shot at second, but I don't see the Nationals rushing him to the big leagues.
At NatsFest, Kevin Frandsen announced that he would like to be the everyday second baseman, but manager Matt Williams doesn't seem to be considering him for that spot. I don't see Danny Espinosa as the everyday second baseman because he is too inconsistent at the plate. I see the Nationals making a trade before Spring Training. Ben Zobrist is still available. Maybe the Nats can try to acquire him from the Rays.
Why are the Nationals willing to trade their best pitcher, Jordan Zimmermann? Wouldn't Stephen Strasburg get them a better return?
-- Pat W., Washington, D.C.
I think both pitchers would get them a king's ransom. I see the Nationals replenishing the farm system and adding a couple of veterans if they traded either player. To answer your question, the Nationals may be open to trading Zimmermann because he is a free agent after the 2015 season and, naturally, they would want more than a Draft pick if he decides to leave. I'm sure general manager Mike Rizzo is going to try his best to get a deal done with Zimmermann, who will not take a team discount.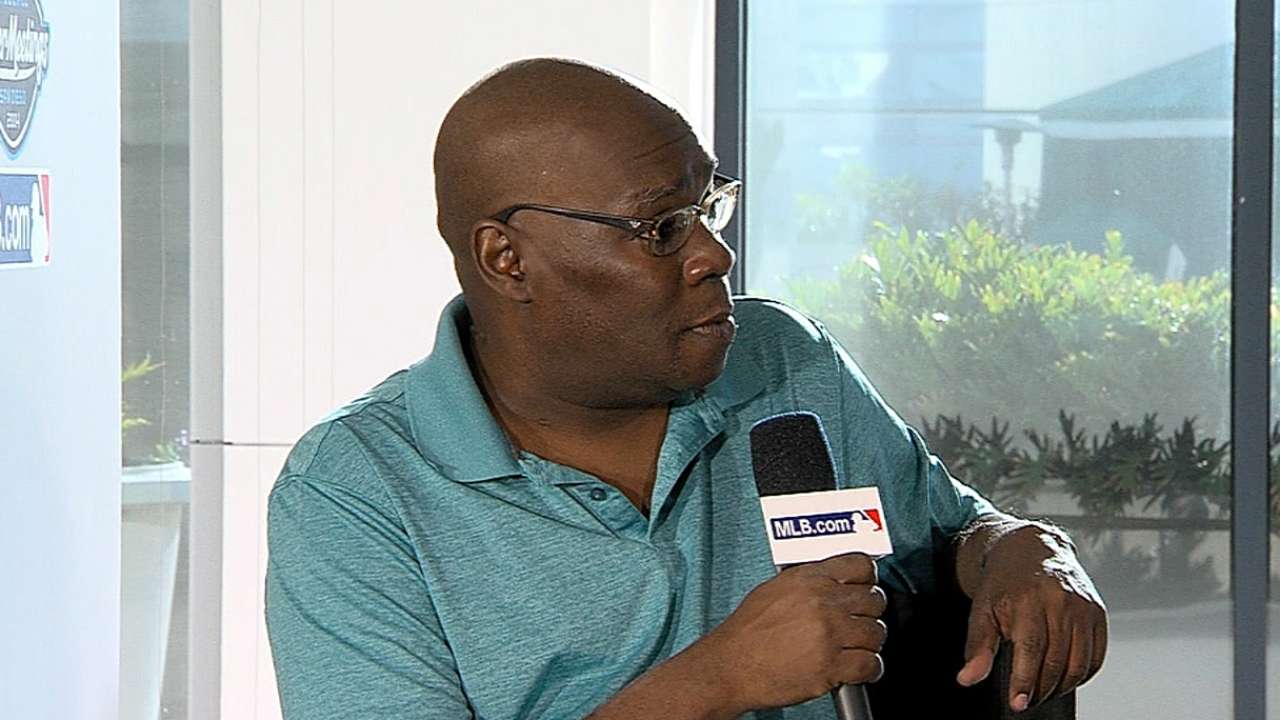 Given that he's at an age where he needs to play regularly, does Tyler Moore have a chance of backing up first baseman Ryan Zimmerman in '15?
-- Cameron B., Arlington, Va.
Moore is in an interesting situation. He has a chance to be Zimmerman's backup, but he has to have a great Spring Training to make the team. With that said, he has to show that he can be consistent at the plate. He hasn't been able to do that the last two seasons. If Moore doesn't make the team, I'm sure the Nationals will try to trade him because he is out of options. If he ever received a chance to play every day, I feel Moore will be a productive hitter.
Since it appears Michael Taylor is considered the future center fielder, can you see the team holding on to Denard Span beyond '15?
-- Marvin M., Montreal
I think it depends on Taylor. If he cuts down on his strikeouts and has a great season at the plate, then I see Taylor as the everyday center fielder in 2016. If Span is not re-signed after 2016, the Nationals have to look for a leadoff hitter, and they are hard to find. Look how long it took for the Nationals to find a leadoff hitter like Span -- unless they want to use Jayson Werth at the leadoff spot.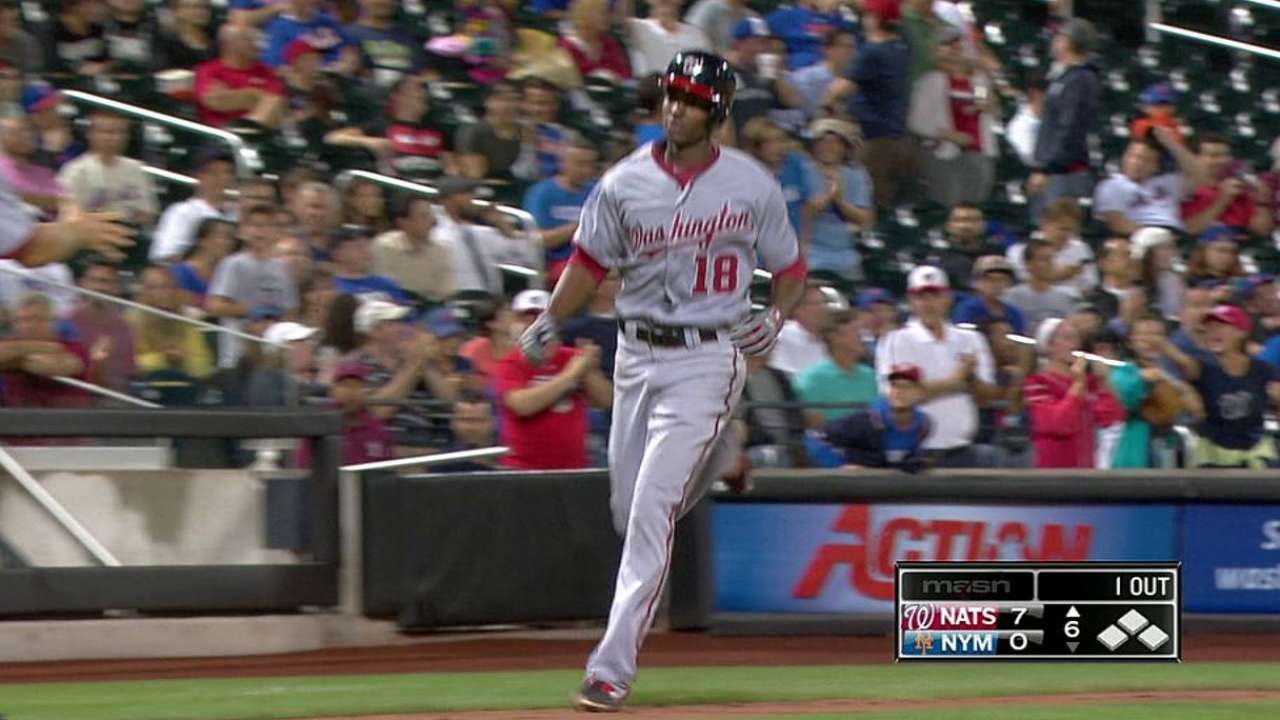 Last year, the Nationals' pinch-hitting average was terrible. Any hope it gets better?
-- Bruce I., St. Catharines, Ont.
You never know when it comes to pinch-hitting. The Nationals haven't had good bench strength since 2012. They added Ian Stewart and Emmanuel Burriss recently. Can they help the bench? We'll see.
How is Lucas Giolito doing? Will he fill a rotation spot if Zimmermann or Doug Fister is traded?
-- Anthony B., Chicago
Giolito, who is ranked by MLB.com as the Nationals' No. 1 prospect, is coming off a great season at Class A Hagerstown and is not expected to be on an innings limit in '15. If Zimmermann or Fister is traded, Giolito will not be in the Nats' rotation. But it wouldn't surprise me if he starts the season with Double-A Harrisburg and receives a September callup to the big leagues.
Why didn't the Nats go after Russell Martin? Their catchers are less than adequate. Is Wilson Ramos still the guy?
-- Wayne D., Washington, D.C.
I disagree with you. The Nats' catchers are fine and they made a vast improvement throwing out runners. And yes, Ramos is still the No. 1 catcher. It sounds like you are frustrated because Ramos has missed a lot of action the last two seasons because of injuries. I'm expecting him to be healthy this year and have his best season. This guy is capable of driving in a lot of runs.
As for Jose Lobaton, he was outstanding behind the plate in 2014, and over the last two months of the season, he was consistent with the bat.
Bill Ladson is a reporter for MLB.com and writes an MLBlog, All Nats All the Time. He also can be found on Twitter @WashingNats. This story was not subject to the approval of Major League Baseball or its clubs.