MLB.com Columnist
Terence Moore
Busy offseason proves everyone is a contender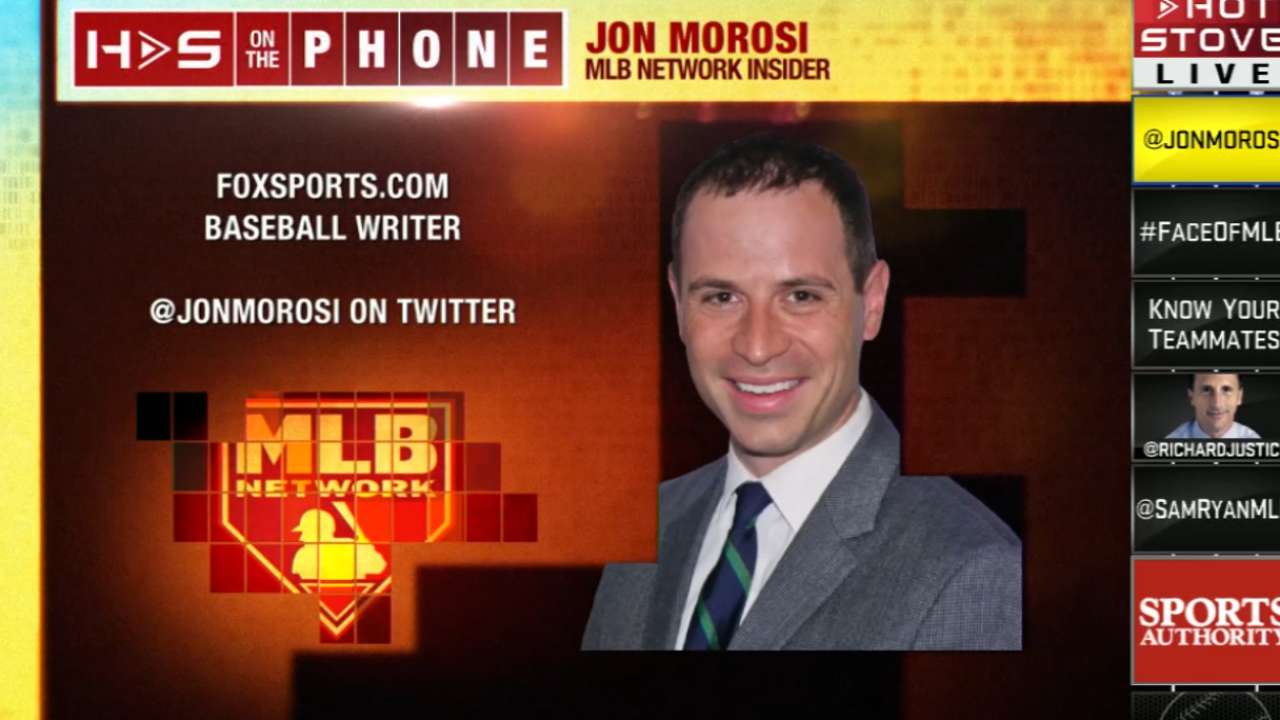 It was a little headline, tucked away as an afterthought in newsprint and cyberspace outside of Minnesota. Still, it was a big headline when it came to the healthy state of Major League Baseball these days: Twins extend Hughes through 2019.
That's Hughes, as in Phil Hughes, the 28-year-old right-hander who led baseball last season among qualifying pitchers with a strikeout-to-walk ratio of 11.63. He finished with a 16-10 record and a 3.52 ERA.
The Twins, the Red Sox, the Padres ... They've joined a slew of other teams that owned losing records in 2014 that have done more since the World Series than just yawn in the shadows. They've screamed, "Look at me," in broad daylight with a bunch of impressive moves. In fact, rarely has there been an offseason where so many teams that struggled like crazy months before have tried so fervently to sprint from nothing to something by Spring Training.
Take Minnesota, for instance. Hughes managed his solid numbers last season despite operating as part of a pitching staff that owned the American League's worst ERA at 4.57. No wonder, the Twins finished last in the AL Central at 70-92. But look at what they've done since then. Impressive stuff, and just like their partners in 2014 misery, they show no signs of retreating.
Long before the Hughes extension, Minnesota brought new energy to its franchise by hiring Paul Molitor as manager. He owns a plaque in Cooperstown after starring for the Brewers and the Blue Jays, before ending his career with the Twins. He also hails from Minnesota. Then, this small-market team made a big-time move with the signing of accomplished starting pitcher Ervin Santana to a four-year contract worth $55 million. The Twins even reached into the part of their past filled with divisional glory to re-sign Torii Hunter, along with his joyous personality and still-effective bat at 39 (.286 batting average, 17 home runs and 83 RBIs last season with the Tigers).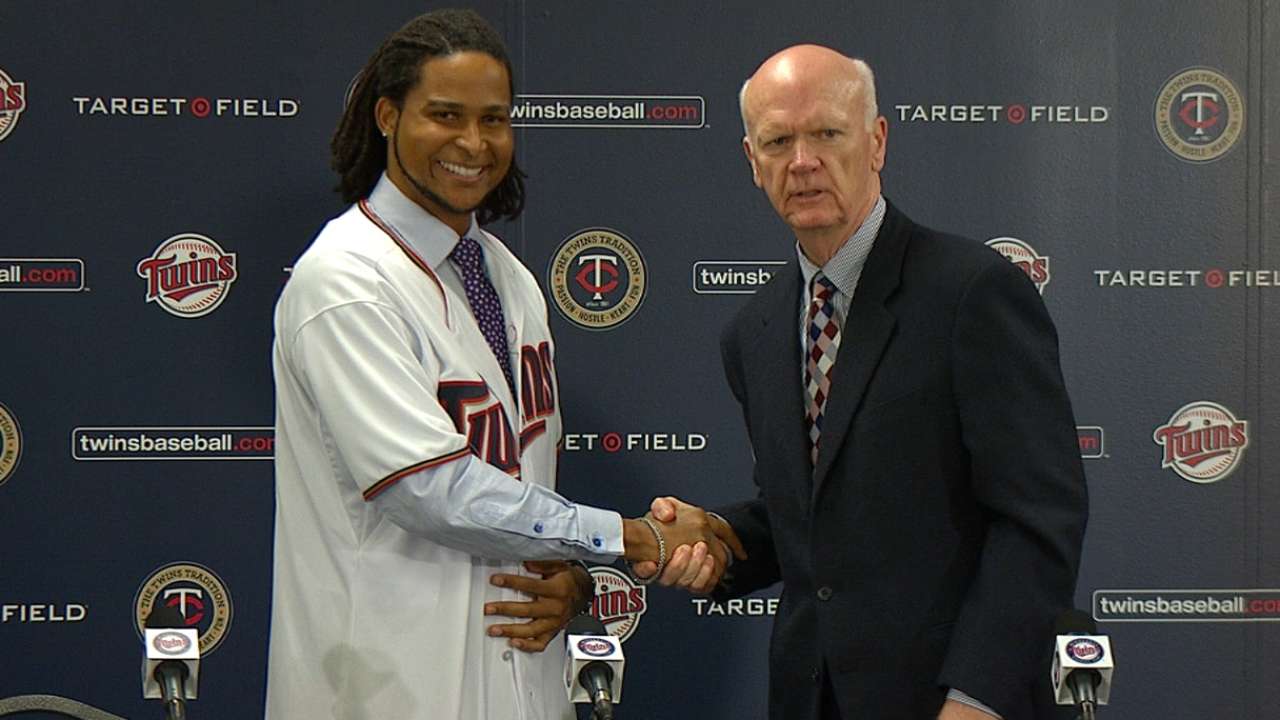 Not only is this impressive, it's inspiring -- especially if you're a Twins fan, whose chilly winter just got a lot warmer. The same goes for those on Chicago's South Side, where the White Sox were 73-89 last season in the AL Central. They finished three games ahead of the Twins. But given what the White Sox have done so far during the offseason, they want much more. One moment, they were strengthening their hitting by adding Adam LaRoche and Melky Cabrera. The next, they were becoming one of the better pitching staffs in the league by acquiring starter Jeff Samardzija, closer David Robertson and reliever Zach Duke.
This isn't just an AL Central thing, either.
In the AL East, the 71-91 Red Sox were the worst team in the division this past season -- one year removed from winning their third title since 2004. These Red Sox want to become those Red Sox again. Like, now. They are getting there, after gigantic moves for Pablo Sandoval and Hanley Ramirez to boost their offense. They also wanted Jon Lester to relive his Red Sox glory days as their ace, but he signed with the Cubs (see below). That said, Boston didn't cry behind the Green Monster. It acquired Rick Porcello, Justin Masterson and Wade Miley.
You see the pattern? As is the case with the Twins and the White Sox, the Red Sox keep doing something.
The Cubs have that same approach in the National League Central, where they finished in the basement last season at 73-89. Earlier during the offseason, they convinced super manager Joe Maddon to come their way, and you already know about Lester. In addition, the Cubs got All-Star catcher Miguel Montero, and they brought back starting pitcher Jason Hammel.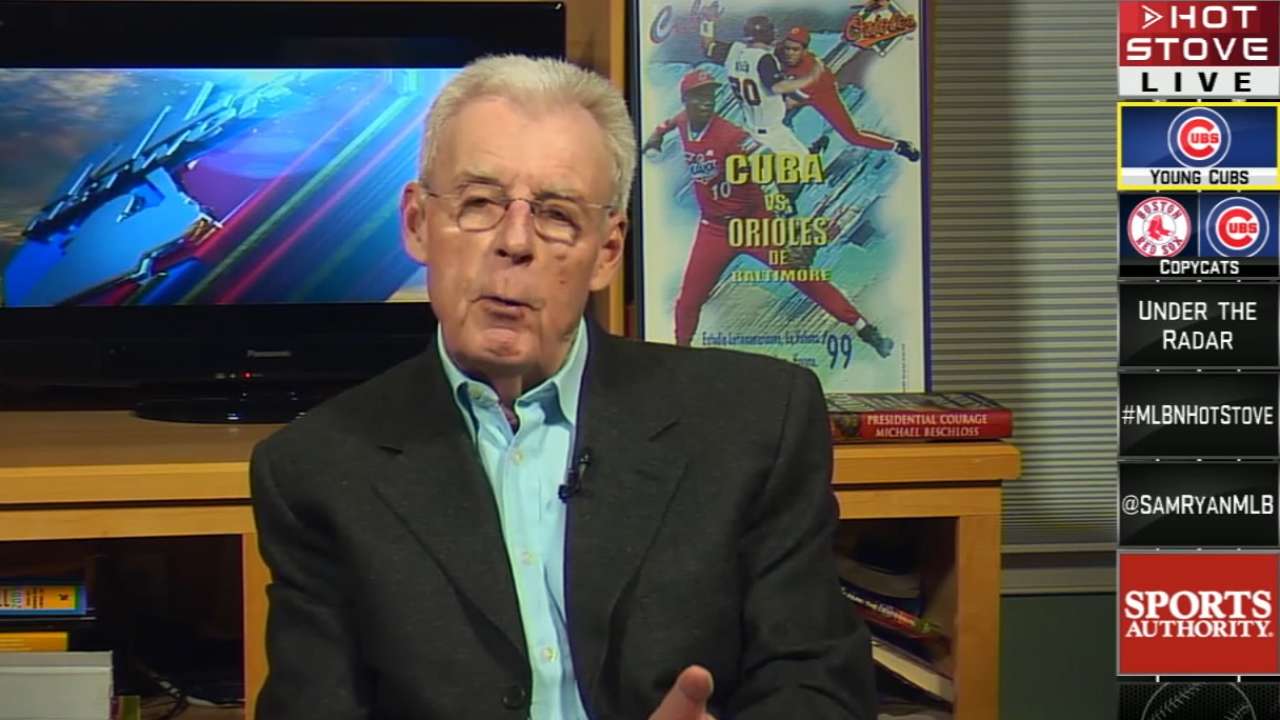 In contrast, the Marlins just brought back hope to their fan base after five consecutive losing campaigns. They finished 19 games out of first place last season in the NL East at 77-85, but they didn't shrug over the next few weeks while enjoying the rays in South Beach. They showed that they realize Giancarlo Stanton is one of the most complete players in baseball by giving him essentially a lifetime deal with the franchise worth $325 million. They also strengthened an already impressive pitching rotation with Mat Latos and Dan Haren. If that wasn't enough, they acquired speedster Dee Gordon and slugger Michael Morse.
Now from the busy Marlins to the busier Padres, the epitome of what I'm talking about. San Diego continued to drift into irrelevancy behind the Dodgers and the Angels in Southern California, after ending last season 17 games out of first place in the NL West at 77-85. No worries. Just like that, the Friars have gone from baseball's worst team at scoring runs in 2014 to one with a new outfield of Justin Upton, Matt Kemp and Wil Myers, all capable of providing instant offense. The Padres also got All-Star catcher Derek Norris, and they worked a deal with the Red Sox for Will Middlebrooks, a promising option at third base.
I didn't even mention the D-backs, who juggled the top of their front office to include Tony La Russa and Dave Stewart in an attempt to reverse their free fall to the bottom of the NL West (64-98).
You get the feeling no team is satisfied in baseball anymore.
That's a very good thing.
Terence Moore is a columnist for MLB.com. This story was not subject to the approval of Major League Baseball or its clubs.