MLB.com Columnist
Paul Hagen
After review: Replay changed baseball for the better in '14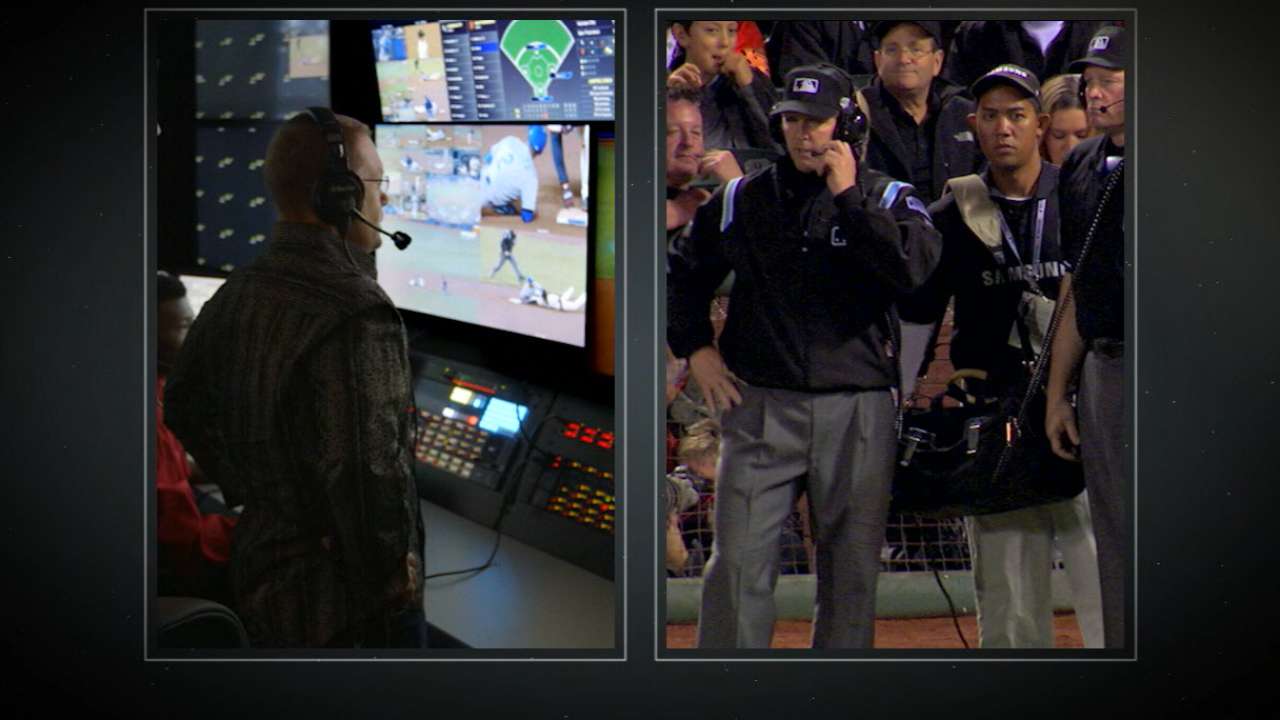 There's a story Bud Selig likes to tell about expanded replay, which Major League Baseball rolled out in 2014. The Commissioner had just walked in the door of his Milwaukee home one Sunday night early in the season and the phone was ringing.
On the line was Tony La Russa, who worked for MLB at the time. Part of the Hall of Fame manager's duties were to monitor the system and he went into great detail that evening about four plays that had been challenged that weekend. Selig's eyes lit up every time he got to the punch line, when La Russa concluded by saying, "And we got every one right!"
Expanded replay was one of the most significant on-field changes baseball has made in decades. For the first time, some 90 percent of calls could be challenged by managers. And the mantra all along remained the same: Get it right.
The Major League Baseball Players Association and World Umpires Association signed on. A state-of-the-art command center was built at Major League Baseball Advanced Media's headquarters in New York. Additional umpires were hired and camera positions in stadiums were standardized. The rules were written and rewritten as the committee, which included Braves president John Schuerholz and another Hall of Fame manager, Joe Torre, tried to foresee every possible wrinkle.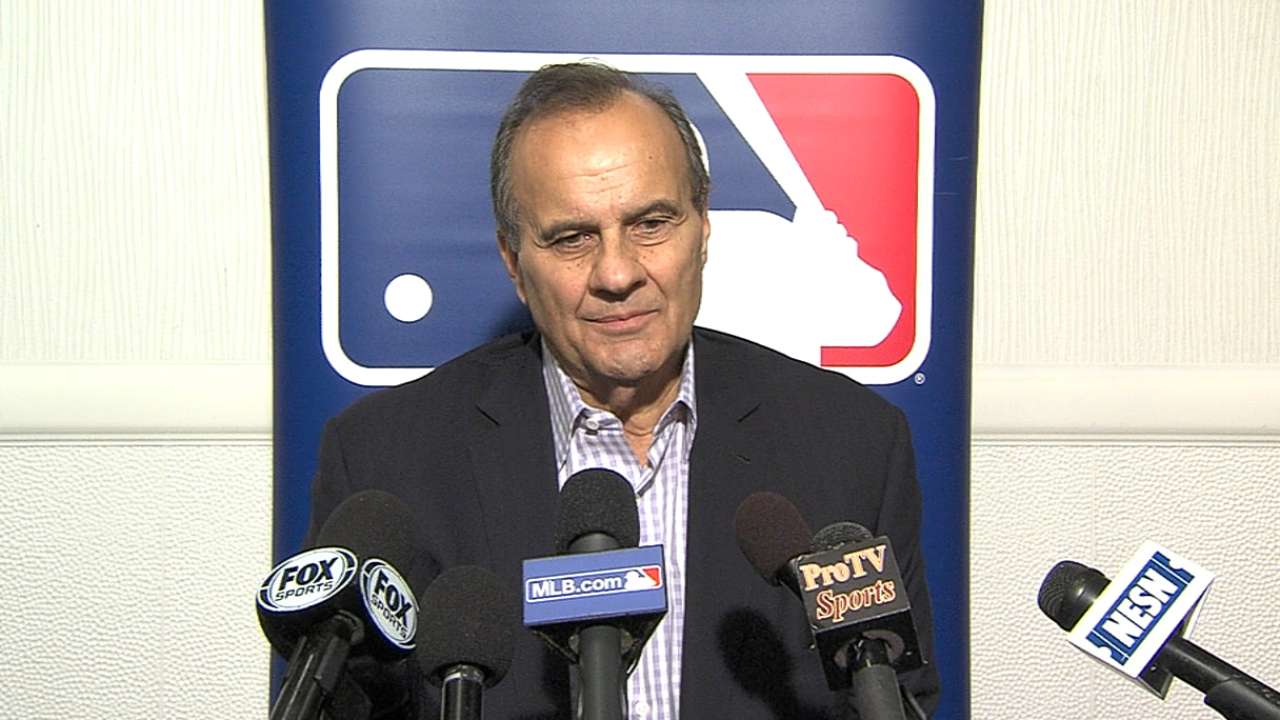 Given the immensity of the project, it all went remarkably well. During the regular season, there were 1,275 reviews, roughly one every two games. More than half were either confirmed (310) or ruled as stands (352) because there was no clear visual evidence to overturn the umpire's decision. A total of 603 (47.3 percent) were overturned.
In the postseason there were 11 reviews, four of which were overturned.
Fittingly, the final review came in Game 7 of the World Series. With the score tied at 2 in the bottom of the third, Kansas City's Lorenzo Cain led off with a single. Eric Hosmer followed with a potential double-play grounder to second, but he slid into first just ahead of the throw.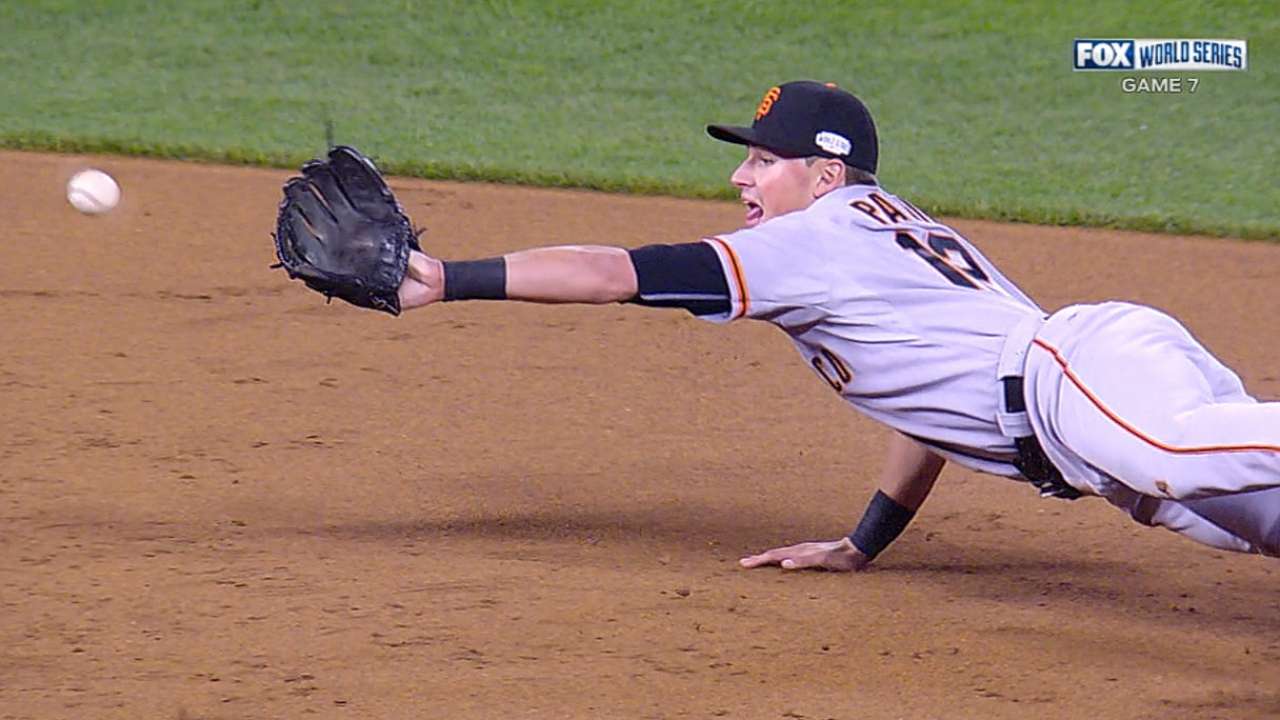 Or did he? Giants manager Bruce Bochy challenged. After the review, Hosmer was called out, short-circuiting a possible rally. The Royals ended up losing, 3-2.
"It makes me happy because we got it right," Selig said afterward. "Instant replay worked out just beautifully. It couldn't have gone better. Tony La Russa [now the D-backs' chief baseball officer] keeps saying to me -- you know, he was very much involved -- how great it was. It was just tremendous."
Paul Hagen is a reporter for MLB.com. This story was not subject to the approval of Major League Baseball or its clubs.