Braves reach agreement with veteran reliever Grilli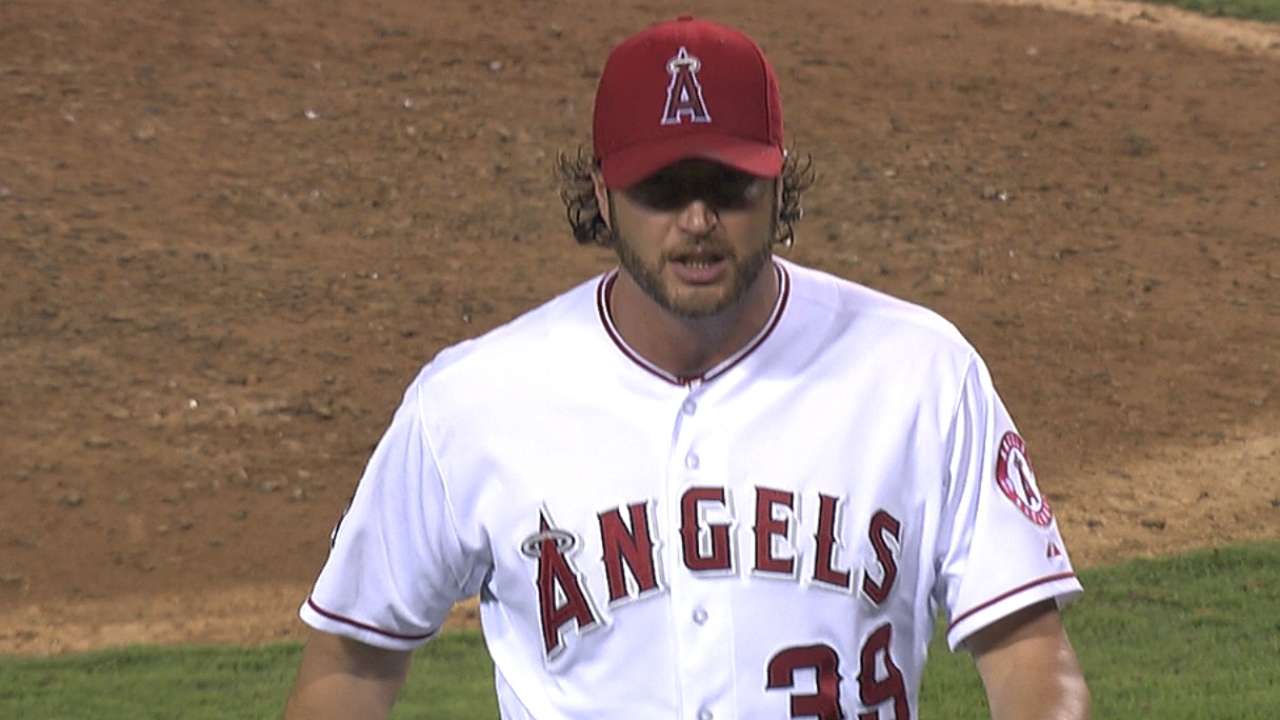 ATLANTA -- Less than a month after buying low on Jim Johnson, the Braves have opted to do the same with veteran right-handed reliever Jason Grilli.
On Tuesday evening, Grilli and the Braves reached an agreement on a two-year, $8.25 million deal that includes a $3 million option for the 2017 season.
Grilli, 38, will receive $4.25 million in 2015 and $3.5 million in 2016. The $3 million option for '17 includes a $250,000 buyout. The contract also includes a $250,000 signing bonus.
John Hart, the Braves' president of baseball operations, has said that he likes to stockpile veteran bullpen arms such as Grilli and Johnson, the latter a former All-Star closer who signed a one-year, $1.6 million deal with Atlanta after struggling mightily with Oakland and Detroit this past season.
The Braves still have approximately $12 million to spend as they attempt to complete their roster reconstruction by signing a starting pitcher, a backup catcher and a bench player who would be targeted to serve as the primary pinch-hitter.
Grilli resurrected his career when he joined Pittsburgh's bullpen in 2011 and produced three consecutive impressive seasons. But when he recorded a 4.87 ERA through his first 22 appearances in 2014, the Pirates traded him to the Angels, with whom he notched a 3.87 ERA in 40 appearances.
That late-season improvement intrigued the Braves enough to take a chance on Grilli, who simply adds depth to the back of the bullpen. Grilli, Johnson, David Carpenter and Shae Simmons have all shown the potential to serve as reliable setup men for closer Craig Kimbrel.
Grilli posted a 2.74 ERA over the 146 appearances he made for the Pirates from 2011 to 2013. He moved into the closer's role in 2013 and converted 30 of 31 save opportunities before a sore right elbow shut him down for nearly six weeks.
Though Grilli struggled initially following his long stint on the disabled list, he did not allow a run over the final eight innings he completed, including the playoffs, during the 2013 season. But in 2014 he couldn't regain the dominant form that he displayed while earning his only career All-Star selection the previous year.
Grilli's elbow proved to be sound, but he never seemed to fully recover from the oblique strain that placed him on the DL in April.
While combining for 118 appearances over the 2012 and 2013 seasons, Grilli surrendered a .210 batting average, limited opponents to a .278 on-base percentage and struck out 36.8 percent of the batters he faced.
In 62 appearances combined with the Pirates and Angels in 2014, opponents hit .252 off him with a .330 on-base percentage, and he fanned 24.3 percent of batters.
Mark Bowman is a reporter for MLB.com. This story was not subject to the approval of Major League Baseball or its clubs.