With ultimate goal in reach, 10 questions for Dodgers
Busy offseason demonstrates club's desire to end World Series drought in 2015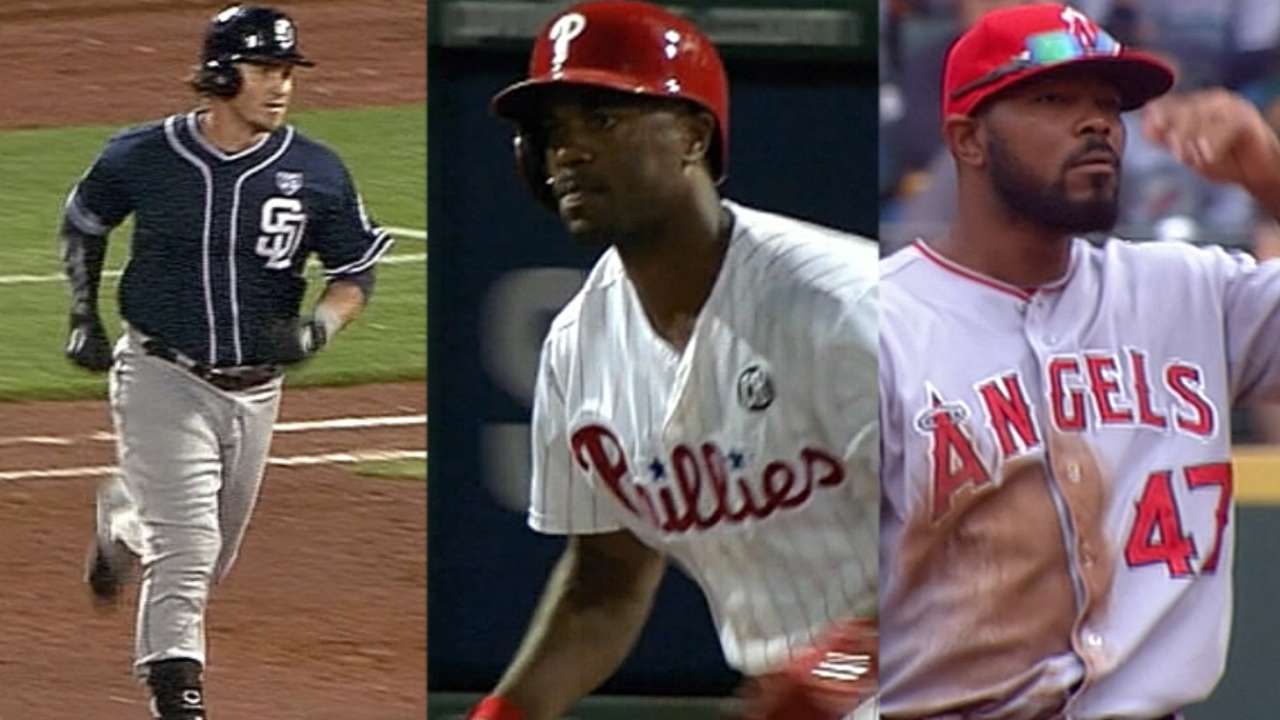 LOS ANGELES -- A stunning $2 billion purchase. A shocking spending spree for a record-high payroll. A new front office.
And after a wild Winter Meetings, the Dodgers have turned over their roster to make the three-year Guggenheim Partners takeover complete.
Buying a bankrupt franchise, the owners spent to contend immediately, swung a windfall TV deal and head into 2015 with a scholarly front office and a potentially more balanced roster with one eye on today and the other on tomorrow.
But will they finally end the 26-year World Series drought? That depends on how the Dodgers answer these questions:
10. Are infielders Alex Guerrero and Erisbel Arruebarrena salvageable?
Trades for veteran infielders Jimmy Rollins and Howie Kendrick are all you need to know about the $53 million overspent on the Cuban pair. Newcomer Enrique Hernandez leaped past them. Arruebarrena has already been designated for assignment and Guerrero could be next, even with the regrettable contract clause that forbids a Minor League assignment. Neither played winter ball, so they've done nothing since the season ended to improve their standing.
9. When do Corey Seager and Julio Urias arrive?
The flurry of offseason deals that didn't include these two top prospects were made with the goal of filling holes so they get necessary seasoning in the Minor Leagues and aren't rushed. Nonetheless, if they continue their Minor League success, the temptation to make them Major Leaguers will be hard to resist, even though Seager is 20 and Urias is 18.
8. Is Andre Ethier back in the mix?
Even when it happened, it was hard to understand what the Dodgers were thinking when they gave Ethier an $85 million contract extension as his production had already begun to nosedive. Now Ethier has said he won't accept a reserve role quietly, and his trade value is negligible with $56 million remaining on his deal. If management isn't sold on Joc Pederson, though, Ethier might have a chance to resurrect his career in Spring Training.
7. Is Pederson the real deal?
Nothing like the pressure of your presence leading to the trade of Matt Kemp, but that's how management made room for one of the system's three untouchables. Pederson went 30/30 at Triple-A -- a rarity, because anybody else on that track would have been promoted before reaching it. Only the surplus of veterans kept Pederson on the farm last season, and new management was determined to clear a path and see what he's got. He's a true center fielder with power and speed, but the strikeouts are a little concerning.
6. Will Brandon McCarthy and Brett Anderson stay healthy?
Four years, $48 million and multiple stints on the disabled list with shoulder problems for McCarthy. One year and $10 million for Anderson, whose 2014 season was interrupted by a broken finger and cut short by back surgery after making only eight starts three years after Tommy John surgery. Of course, they are only being asked to fill the back of the rotation -- but that's what the Dodgers asked of Josh Beckett and Paul Maholm last season, and neither finished the year healthy.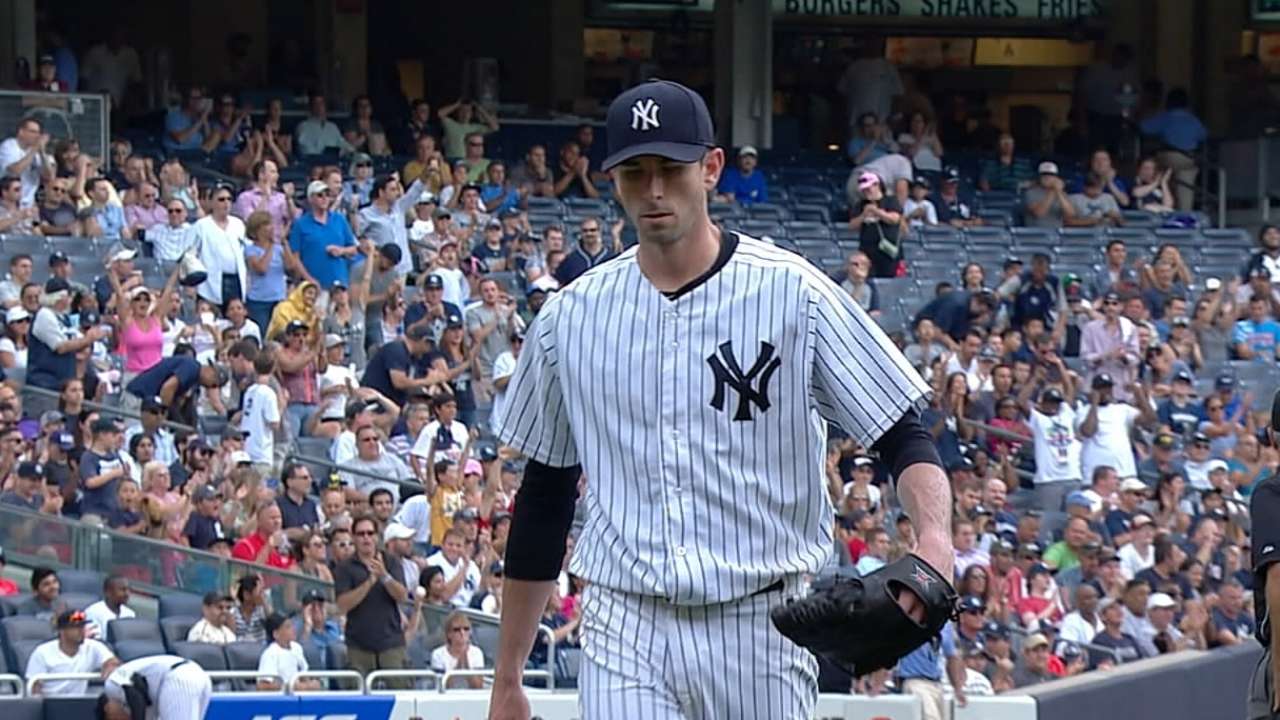 5. Can Don Mattingly become Joe Maddon?
Owners replaced the inherited management, so it's only natural to wonder what new management will do with the inherited manager. Mattingly has hit all the right talking points with the radical roster moves so far, but how will he react if or when the sabermetricians upstairs start suggesting lineups? Not even back-to-back division titles provide job security when the owners expect a World Series. Critics claim Mattingly falls short on game decisions, but they don't see how deftly he contains the clubhouse madness. Cue the Gabe Kapler rumors.
4. Will Yasiel Puig grow up -- Season 3?
He's unquestionably a rare and dynamic talent. But Puig is also immature, undisciplined, disrespectful and divisive. That said, he's the marketing face of the club, if not the game. As Mattingly said in Puig's rookie year, you take the bad with the good. There's plenty of both. The good is so spectacular that most people overlook his mega-slumps and disregard for fundamentals. Without Kemp and Hanley Ramirez, Puig will have greater responsibility and less protection.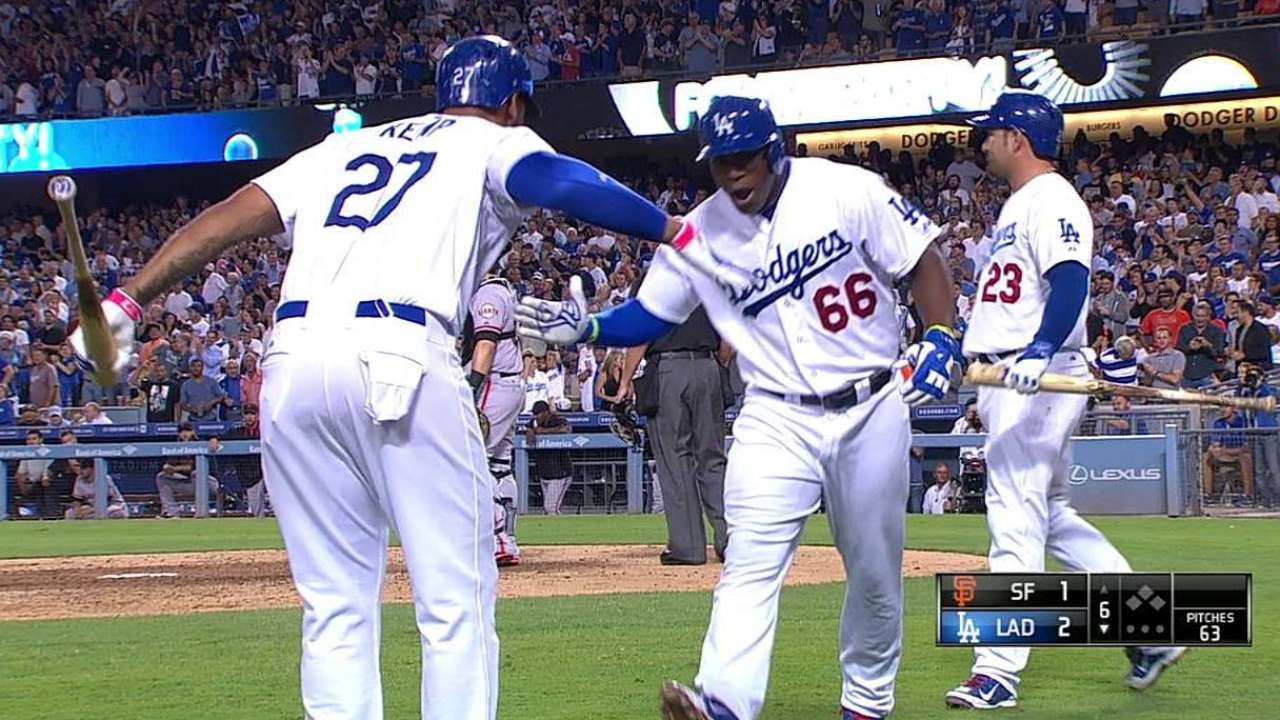 3. Can anybody pitch the eighth inning?
Joel Peralta, Chris Hatcher and Juan Nicasio aren't exactly David Robertson, Andrew Miller or Francisco Rodriguez. But last season's collection of former All-Star closers (Brian Wilson, Brandon League, Chris Perez) wasn't the setup answer, so new management apparently is fine with putting together a bullpen of cheaper, healthy right-handed arms to join reliable lefty J.P. Howell as the bridge to closer Kenley Jansen.
2. Will the offense flounder without Kemp and Ramirez?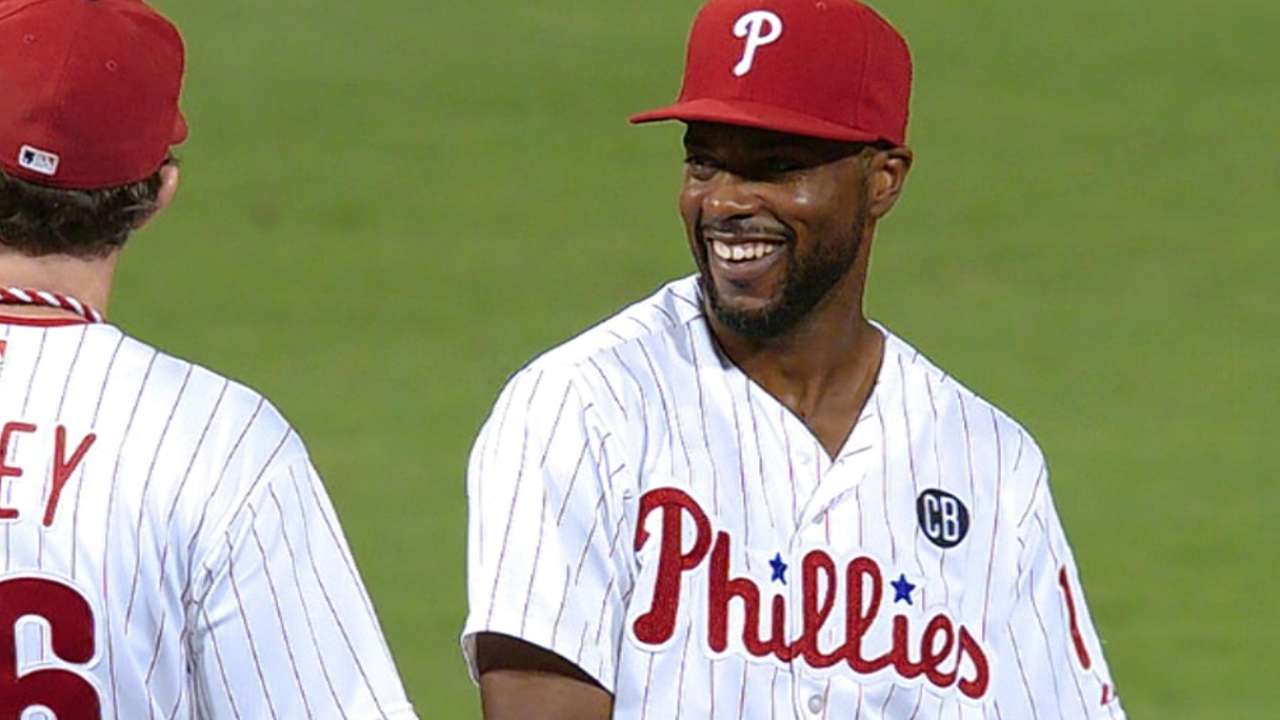 President of baseball operations Andrew Friedman said he's willing to give up offense to tighten the defense, and he's sure accomplished the former, leaving the unpredictable Puig (career-high 69 RBIs) as the key right-handed bat in the lineup. Management is counting on the new middle infield of Rollins and Kendrick, as well as switch-hitting catcher Yasmani Grandal, to pick up the slack in aggregate.
1. How does Clayton Kershaw follow that?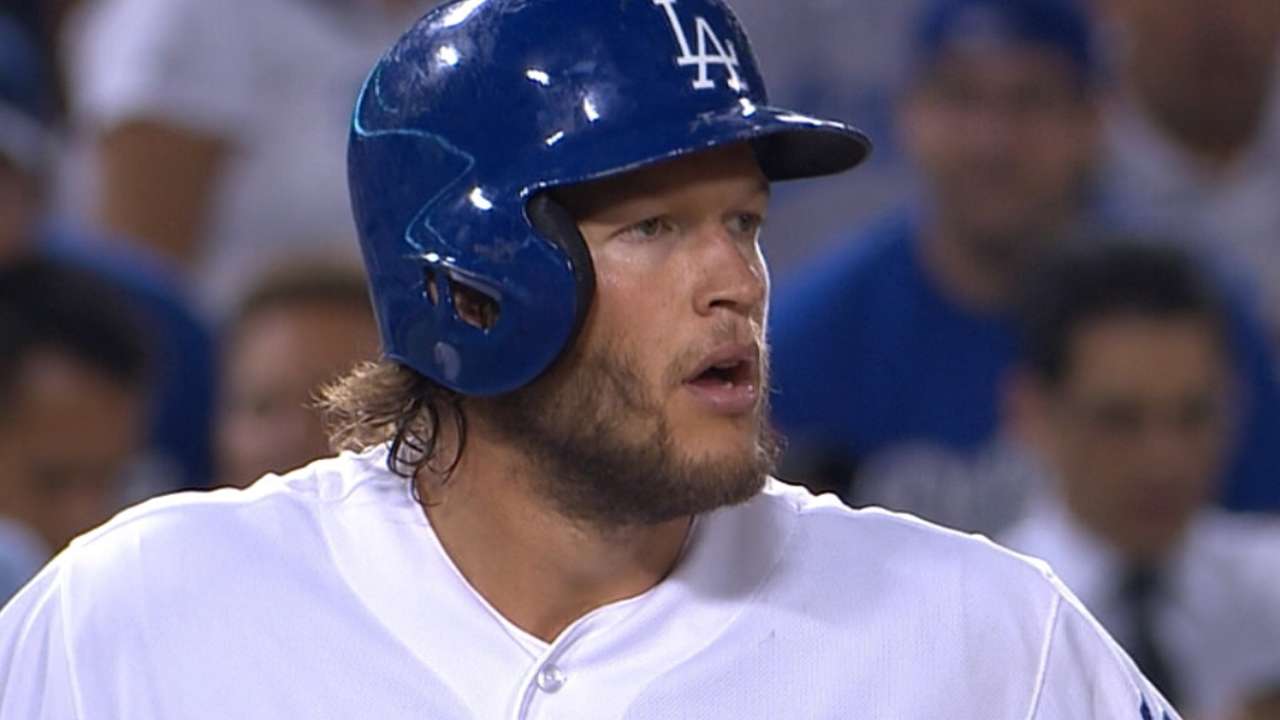 National League MVP, NL Cy Young Award and another postseason meltdown set up a real tough encore. But it's not much different than a year ago, when Kershaw's second Cy Young Award-winning season also ended in defeat in St. Louis. If anybody has the mental toughness to rebound, it's Kershaw, although it's hard to imagine a regular season any better than the one he just had. And don't forget, it came in the first year of his $215 million contract. No resting on laurels for him.
Ken Gurnick is a reporter for MLB.com. This story was not subject to the approval of Major League Baseball or its clubs.