MLB.com Columnist
Bernie Pleskoff
Pleskoff's picks: Top 10 prospects
Former scout takes a look at baseball's future stars with a breakdown of the best in the game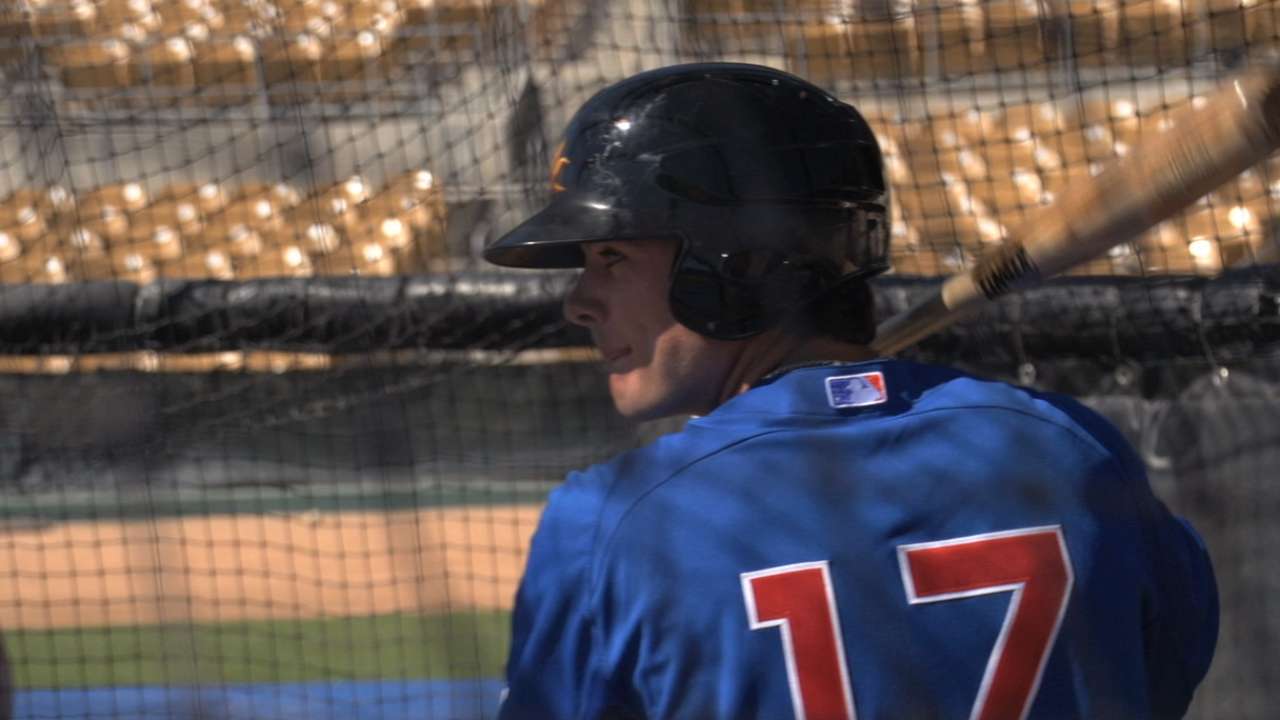 It is always difficult to rank prospects. Why is pitcher X better than hitter X in the rankings? The results are in the eyes of the person compiling the lists. That's exactly why multiple scouts or player evaluation professionals may have different rankings. Prospects are just that -- prospects. The truth of their ability will come between the foul lines of big league ballparks.
Given the landscape of individual difference, I offer my own 2015 Top 10 Prospects list. For me, each has the upside of an impact player.
10. Corey Seager (Dodgers) 6-foot-4, 215 pounds -- Shortstop -- L
Big for a shortstop, Seager's bat is loud and powerful. At age 20, he has already played at Double-A. Could wind up playing third base. Raw now, but has an exciting future.
9. Jon Gray (Rockies) 6-foot-4, 235 pounds -- RHP
Big, strong and dominating, Gray uses his mid-to-high 90's fastball as his premium pitch. Also throws quality slider and good changeup. Could profile as top-of-the-rotation starter. Inconsistent command and control remain an issue for development.
8. Miguel Sano (Twins) 6-foot-4, 235 pounds -- Third Baseman -- R
Injured all of 2014 and did not play. Raw power can't be ignored. Hit 35 homers in last full season (2013) with 103 RBIs. Questions remain regarding defensive ability.
7. Joey Gallo (Rangers) 6-foot-5, 205 pounds -- Third Baseman -- L
Coming off a season with 42 homers and 106 RBIs. Mammoth home runs from a longish swing. Can run a bit as well. Team will live with high strikeouts.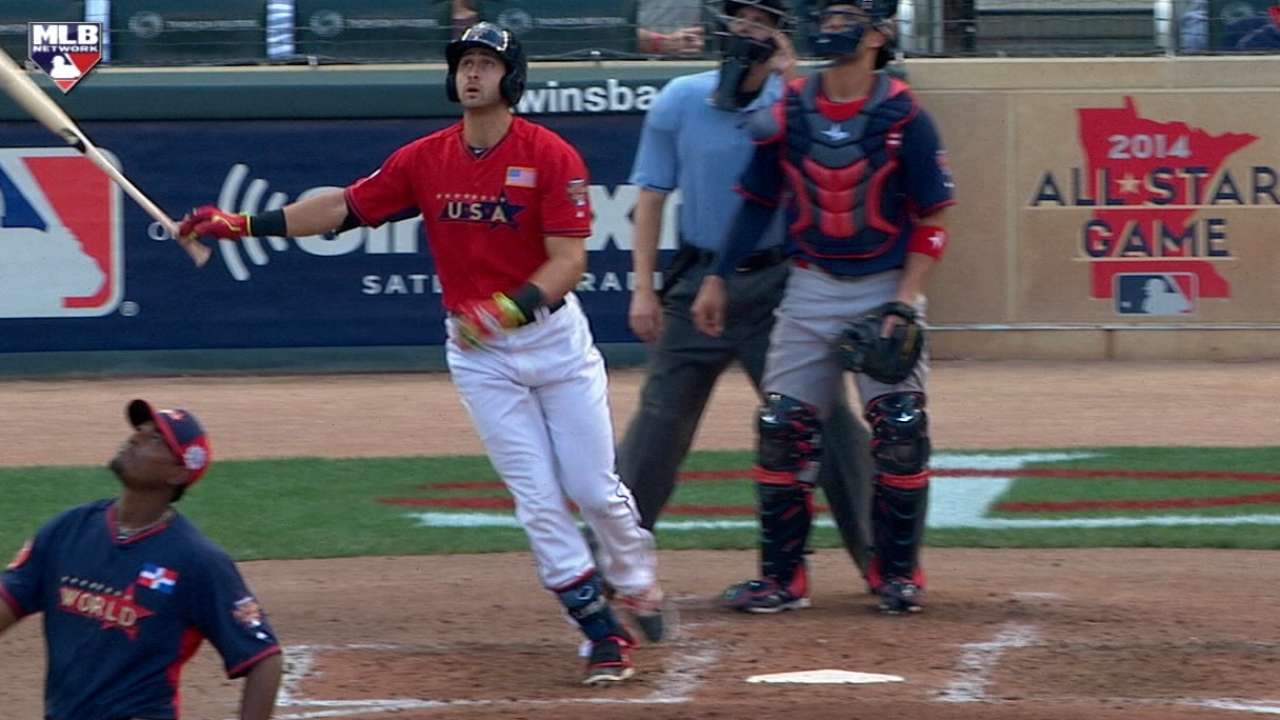 6. Lucas Giolito (Nationals) 6-foot-6, 255 pounds -- RHP
Just finished his first full season after full recovery from Tommy John surgery. Dominating Class A stuff -- 10.1 strikeouts per nine innings. 10-2, 2.20 ERA and 1.00 WHIP
5. Francisco Lindor (Indians) 5-foot-11, 175 pounds -- Shortstop -- Both
Defensive wizard, has excellent range, quick first step, with strong and accurate arm. Hitting tool continues to develop. Flashes gap power. Good speed to steal bases.
4. Addison Russell (Cubs) 6-0, 195 pounds -- Shortstop -- R
Very talented player highlighted by solid hit tool. Makes solid, consistent contact and has developing power. Uses entire field. Steady defense and useable speed.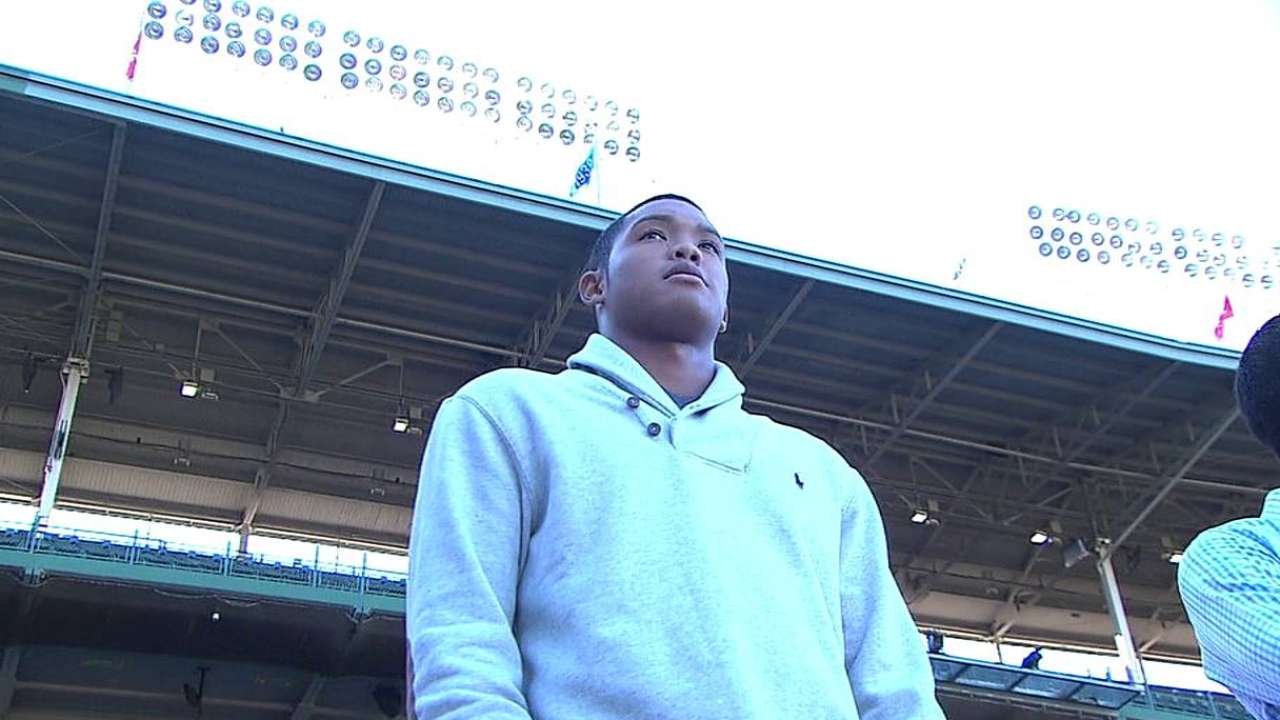 3. Byron Buxton (Twins) 6-foot-2, 190 pounds -- Outfielder -- R
Buxton is an exciting, game-changing five-tool player. Blazing speed and solid, consistent bat with power highlight his profile. Injury issues remain a concern.
2. Carlos Correa (Astros) 6-foot-4, 205 pounds -- Shortstop -- R
Exciting, five-tool player may outgrow shortstop. Outstanding skills include great hit tool with power. Game-changing ability. Plus defender. Enough speed to steal bases.
1. Kris Bryant (Cubs) 6-foot-5, 215 pounds -- Third Baseman -- R
Highlight reel power. Coming off 2014 season of .325/43/110 at Double-A Tennessee and Triple-A Iowa. High strikeout totals. Uses entire field. Almost ready.
Bernie Pleskoff has served as a professional scout for the Houston Astros and Seattle Mariners. Follow @BerniePleskoff on Twitter. This story was not subject to the approval of Major League Baseball or its clubs.