Tigers look to keep window of contention open
Detroit hopes Verlander can rebound, revamped outfield will keep team competitive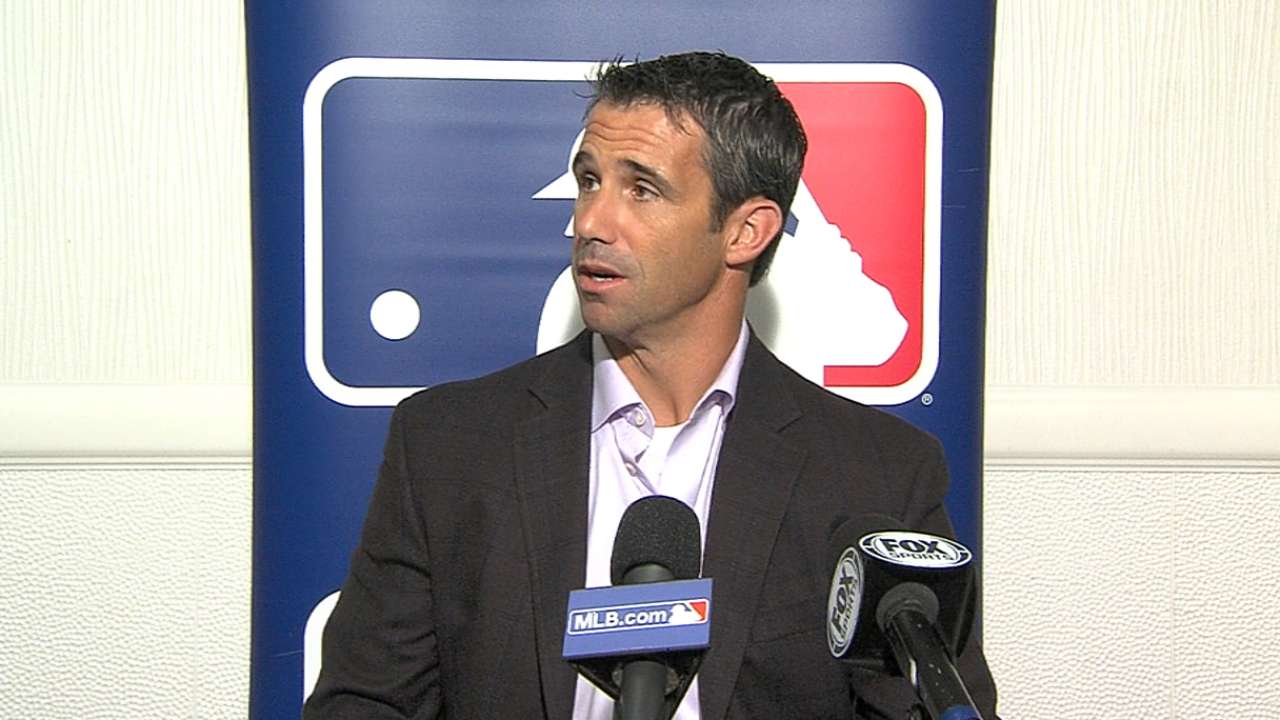 DETROIT -- If 2006 was the start of the Tigers as a postseason contender, then 2015 will mark the 10th year of the run. Whether it marks the beginning or the end is a matter of opinion, but the moves the Tigers have made have shown how increasingly tough it is to keep a contender together.
The parts continue to change. The goal remains the same, but at some point, the goal will have to change, too. That point isn't here yet, but it might be on the horizon. In other words, this might be the time to remember to enjoy the ride, because while nothing is guaranteed, absolutely nothing with this team is certain in the years to come.
Here are 10 of the questions facing the Tigers for 2015:
10. Does Detroit still dominate with starting pitching?
The strength of the Tigers' dynasty has been its rotation, led by Justin Verlander and Max Scherzer, while being supported by Anibal Sanchez and others. After adding David Price, Detroit went into the postseason last fall with the last three American League Cy Young Award winners. Now, while the front of the staff still looks formidable, the depth is different.
Rick Porcello is gone, traded to Boston for Yoenis Cespedes. Scherzer could soon be elsewhere as well, sitting as the top free agent on the market after the holidays. Verlander and Price are still there, and Sanchez is back at full health. After that, Shane Greene and Alfredo Simon are in via trade to help shore up the back end, something the Tigers haven't had to do since they signed Brad Penny in 2011.
Combine that with the improving pitching staffs elsewhere, from Kansas City's formidable bullpen to the Chris Sale-Jeff Samardzija combination in Chicago, and it's no longer a given that Detroit can pitch its way to the division title. But the Tigers have enough strength at the front and enough flexibility elsewhere to line up their best arms when they need them.
9. Can Joe Nathan find his form?
Remember when the Tigers were weighing Nathan against Brian Wilson for their choice of closer on the free-agent market? It was just last offseason, but it seems like three years ago. And after a down year in his first season as Detroit's closer, Nathan has to prove he's still got it in order to ward off a potential challenge from Joakim Soria.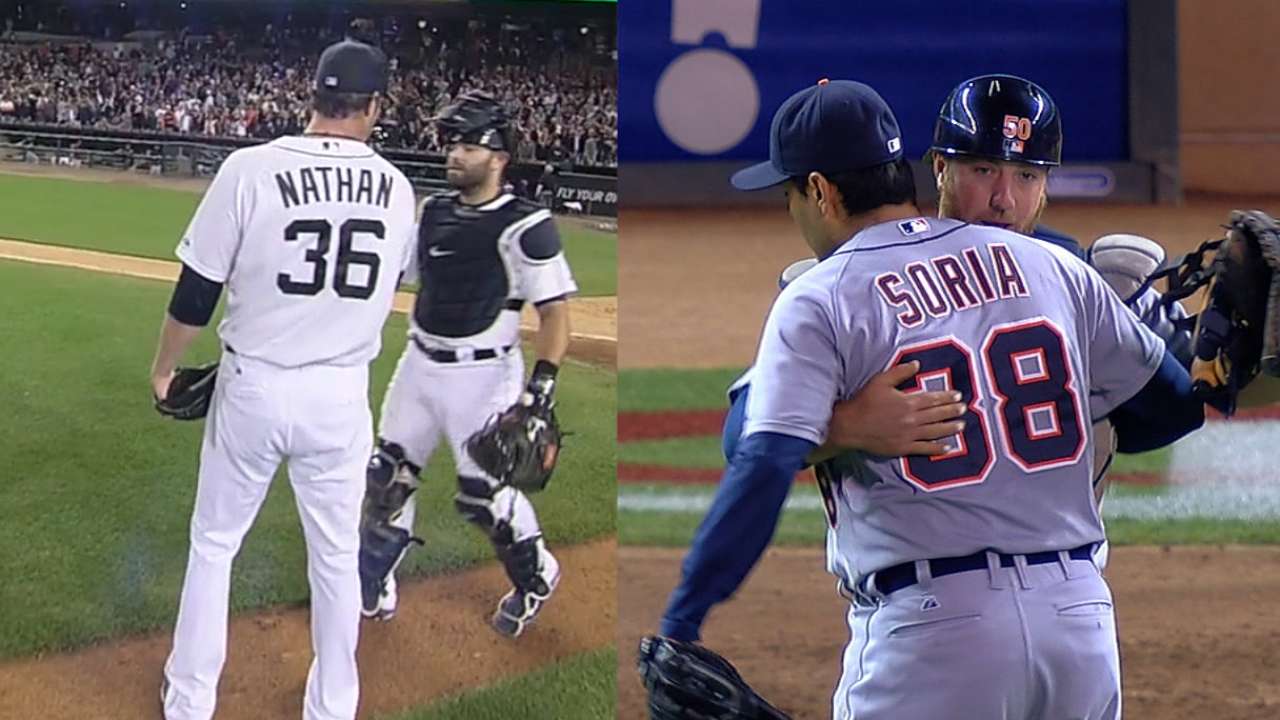 Nathan's fastball averaged 91.6 mph last season, the lowest average on his fastball since at least 2002. With his slider an unpredictable creature in 2014, Nathan survived many outings on guile. He was more effective down the stretch last year, but never really dominant. At age 40, his dominant days might well be over. The Tigers, who owe him $10 million in 2015, believe the days of his effectiveness are not.
8. Did J.D. Martinez have a career year or a breakout season?
Not only was Martinez in the Minor Leagues when the season began, he was looking for a job with about a week to go in Spring Training, which is how the Tigers got him in the first place. That's part of what made his 2014 season -- the .315 batting average, .912 OPS, 23 home runs and 76 RBIs -- so incredible. He had never done anything like that in his three seasons with the Astros.
Martinez credits an adjustment in his approach from an unnamed instructor for his results, which gives hope he can at least keep up the form, if not the numbers. The Tigers are counting on him to remain productive, slotting him into right field while adding Cespedes. If Martinez can do it again, the Tigers have a huge boost to their outfield. If not, the comparisons to Brennan Boesch may arise.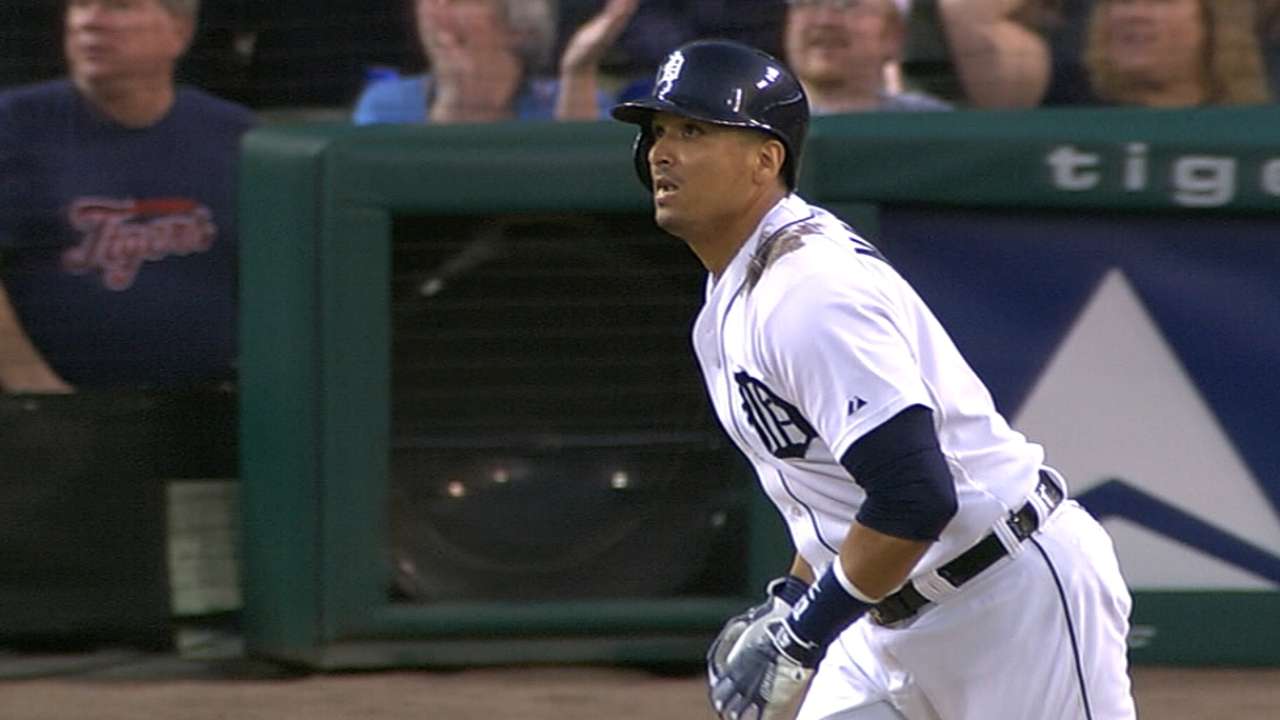 7. Is Anthony Gose the next great Tigers center fielder?
Miguel Cabrera and starting pitching have received a lot of credit for the Tigers' dynasty in their division, but center field has quietly been a cornerstone in Detroit. Two center fielders -- Curtis Granderson, then Austin Jackson -- roamed Comerica Park for the better part of nine years. Now comes Gose, a similarly gifted athlete with a short track record from his days in Toronto.
Most anyone who has seen Gose for any stretch expects him to become a premier defender in the vast outfield gaps of Detroit. The question is whether he'll hit; he never did with the Blue Jays, and he never had a dominant season at the plate on his way up their farm system. At this point, the Tigers care much more about the defense.
6. Can Verlander get back to Cy Young form?
The offseason used to be Verlander's strength, thanks to a rigorous workout program that built up his arm and his body for the workload that earned him AL Cy Young Award and MVP honors in 2011 and recognition as baseball's nastiest pitcher beyond that. Now, the Tigers are resting their hopes on a full, healthy offseason to set up Verlander for a rebound.
The routine-oriented Verlander sacrificed much of his workout routine last offseason following core muscle surgery on both sides of his groin. The resulting pitching looked worse at times than when he was apparently pitching hurt in 2013. Even with his health, the Tigers have already dropped not-so-subtle hints that this may be the time for the soon-to-be 32-year-old Verlander to throw his fastball a little less and mix his pitches a little more.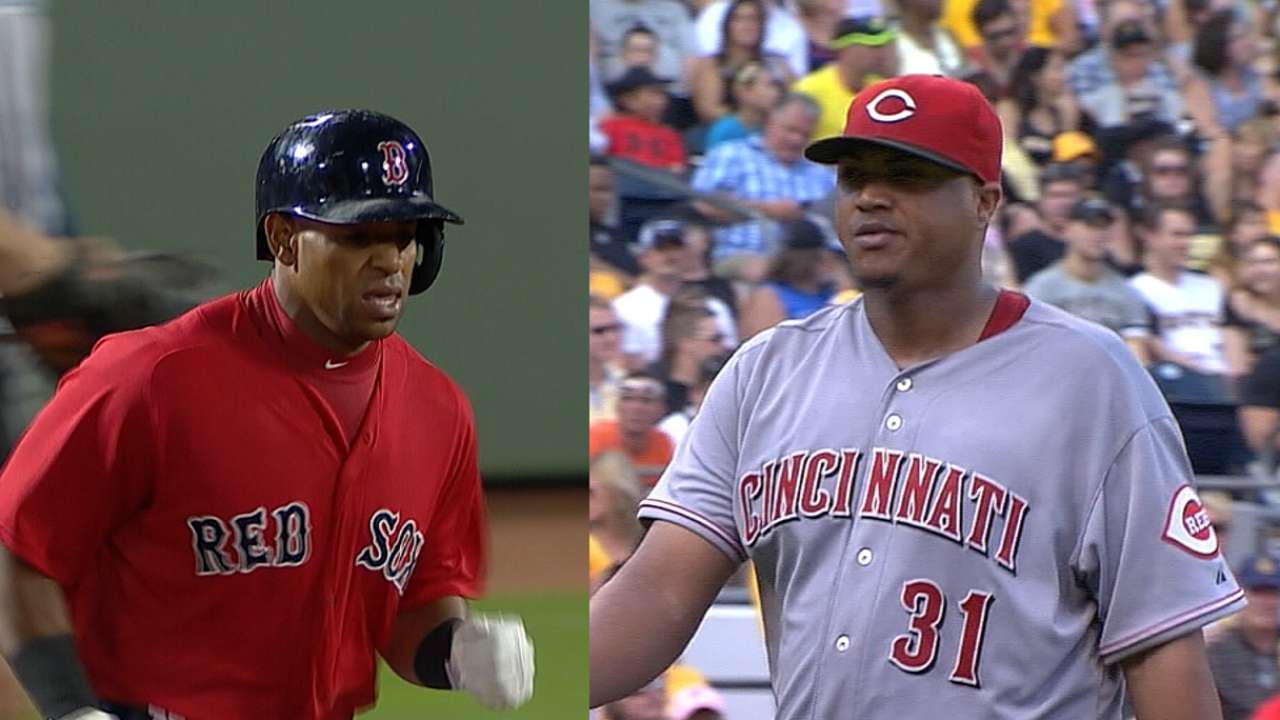 5. Is Simon a starter or a reliever?
Presumably, the answer to this will be clear before pitchers report to Spring Training in mid-February. For now, Simon is a starter, the same role he held in Cincinnati last year before the Tigers traded for him to replace Porcello in their rotation. Yet if the Tigers were to re-sign Scherzer, or add another starter, Simon is the logical bump, having spent most of his Major League career as a reliever.
Simon is up for free agency next winter, and with his 34th birthday coming up in May, a long-term deal seems unlikely. Thus, the Tigers have no feelings to smooth over. Still, it's an odd situation in that it has very little to do with Simon and everything to do with guys not currently on the team.
4. Is Scherzer going to return?
Tigers officials have said repeatedly that they haven't spoken with Scherzer's agent, Scott Boras, about a return, and that their best shot to re-sign him was last spring before he hit free agency. And yet, none of the parties involved have ruled out a reunion. They know better after all the deals Boras has done with owner Mike Ilitch and all the times Ilitch has rewarded players who win for him.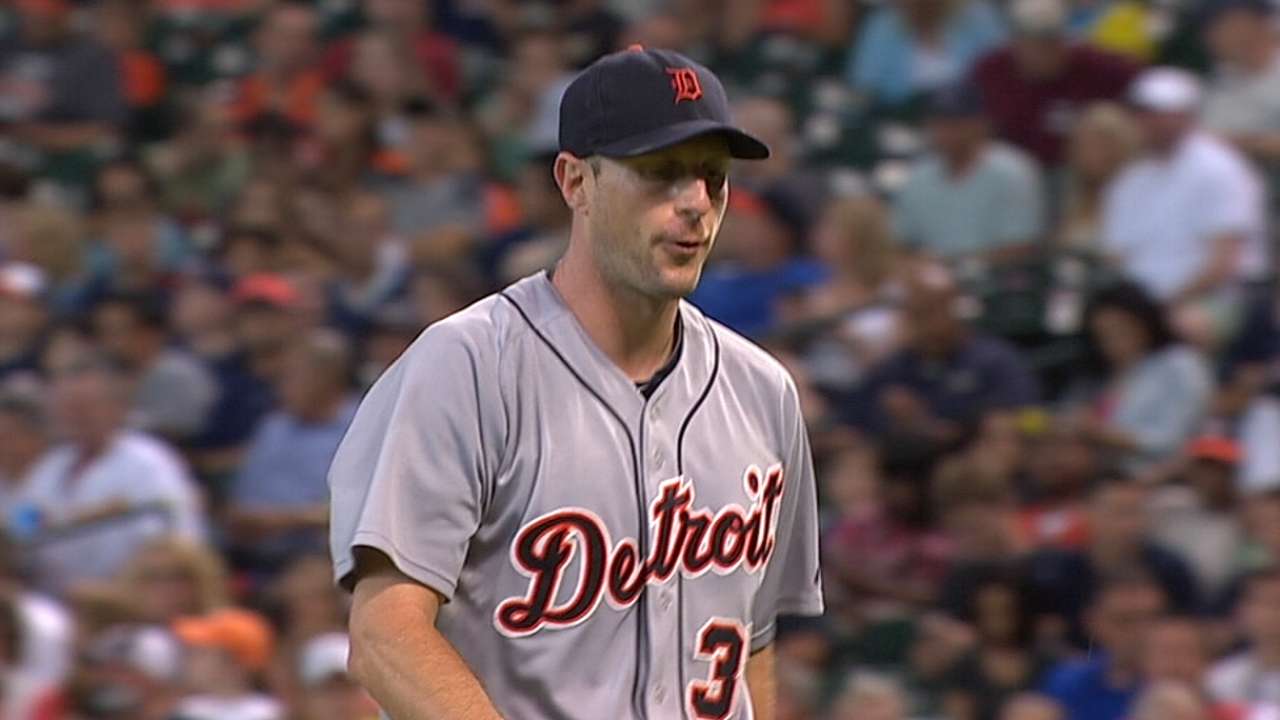 It's a mystery, right down to whether Ilitch will have the chance to match a final offer from another club (Boras says he won't, but an industry source with knowledge of the Tigers' plans suggests he will). If another team wants Scherzer bad enough, it's hard to see the Tigers getting in the way. If, on the other hand, Scherzer lingers on the market without a clear direction, the suspense will only build.
3. Will Cabrera be ready for the season's start?
If there's an answer to this, nobody's telling. Cabrera has a followup exam in January to check the status of his surgically repaired right ankle (bone spur) and foot (stress fracture), at which point the Tigers say they'll know more about his timetable for return. Manager Brad Ausmus said at the Winter Meetings that they've talked about contingency plans if Cabrera has to miss some time, though he didn't say what those plans could entail.
Even if Cabrera is ready at the start of Spring Training, his rigorous offseason workout plan will be scuttled, meaning he'll have to spend camp doing much of the physical work he usually does in December and January.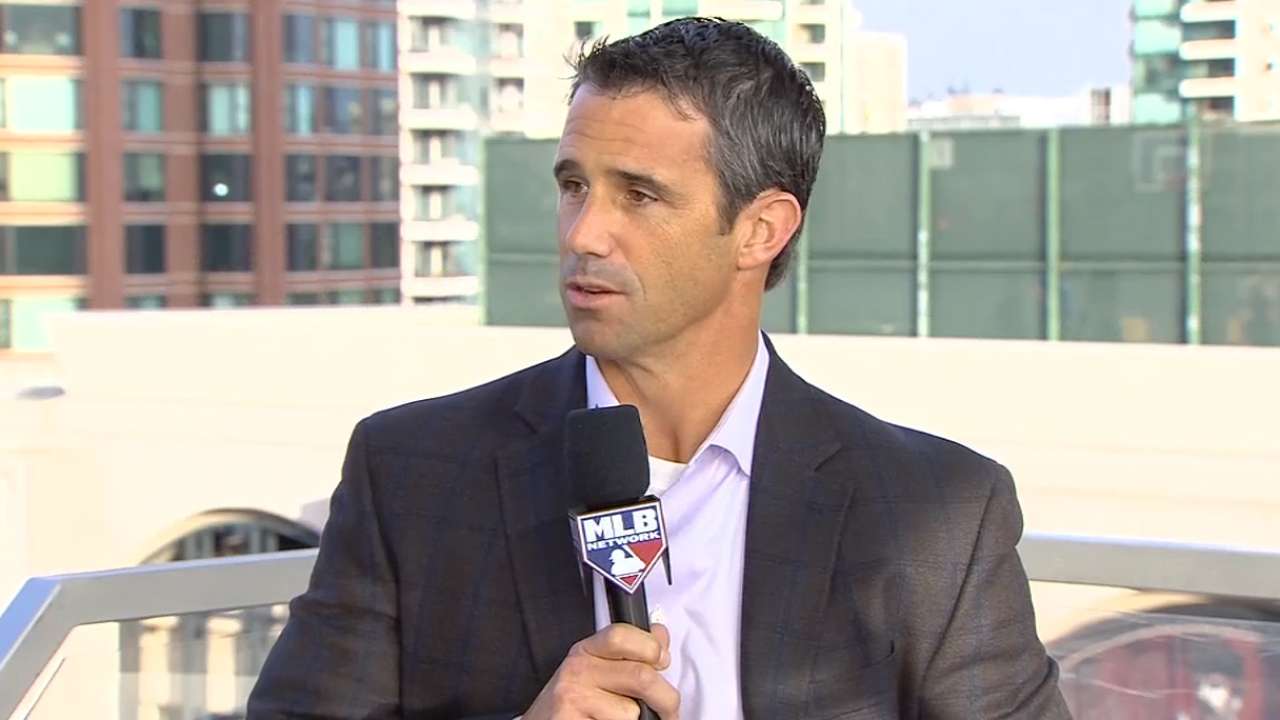 2. What does Cespedes have in store for Detroit?
The Tigers nearly signed Cespedes out of Cuba a few years ago, before the Prince Fielder deal changed their plans. Now, they have Cespedes for the final year of the contract he signed at that point with Oakland. That leaves plenty of motivation for both sides to make this arrangement work.
Cespedes is a 29-year-old with just three Major League seasons on his record, but his traits are well known. He's going to hit for power. He's not going to walk a lot. He should be able to run some. And he should play some strong-armed defense. If he does that, the Tigers will be happy.
1. Is Detroit's window closing?
This goes back to the start, yet there's a lot more to it than the Tigers' competition. All dynasties eventually end, and as young players have matured and hit free agency, the Tigers have had to do more and more to keep themselves World Series contenders.
Price, Soria, Nathan, Simon, Alex Avila and Rajai Davis are all up for free agency next winter. Verlander, Cabrera and Victor Martinez -- all in their thirties -- are set to take up an increasing portion of team payroll under long-term contracts. Detroit can re-sign some of its free agents, but not all.
In mere months, the AL Central has become the most anticipated division race in baseball going into 2015. The fact that Detroit has won the division by a single game in each of the last two seasons -- and trailed the White Sox by three games with two weeks to play in 2012 -- doesn't fortify its status, either. Those "We Own the Central" T-shirts the Tigers wore in 2013 can go into storage, whether the Tigers go into the season as favorites or not.
Jason Beck is a reporter for MLB.com. Read Beck's Blog and follow him on Twitter @beckjason. This story was not subject to the approval of Major League Baseball or its clubs.