MLB.com Columnist
Richard Justice
Competitive balance yields a league of contenders
Regardless of market size, nearly every club targeting October in 2015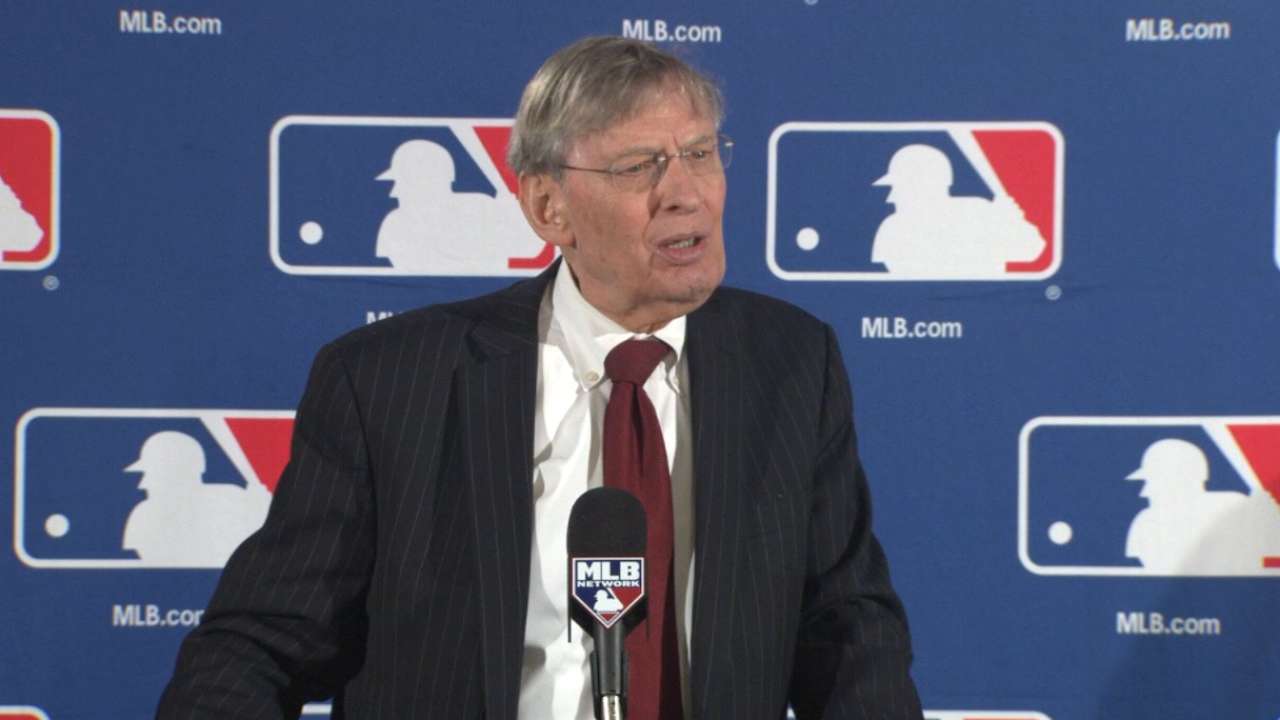 At this very moment, 26 of baseball's 30 teams believe they are good enough to go to the playoffs. To put it another way, 26 teams might consider their 2015 season a success only if they end up with one of the 10 postseason berths.
Welcome to baseball's new landscape.
This is an amazing time to be a baseball fan. If the Red Sox or Yankees are your team, you know you've got a chance. But the Pirates and Royals have a chance, too. The Athletics and Rays as well. Sure, money still matters. More than ever before, though, payroll size doesn't dictate the standings.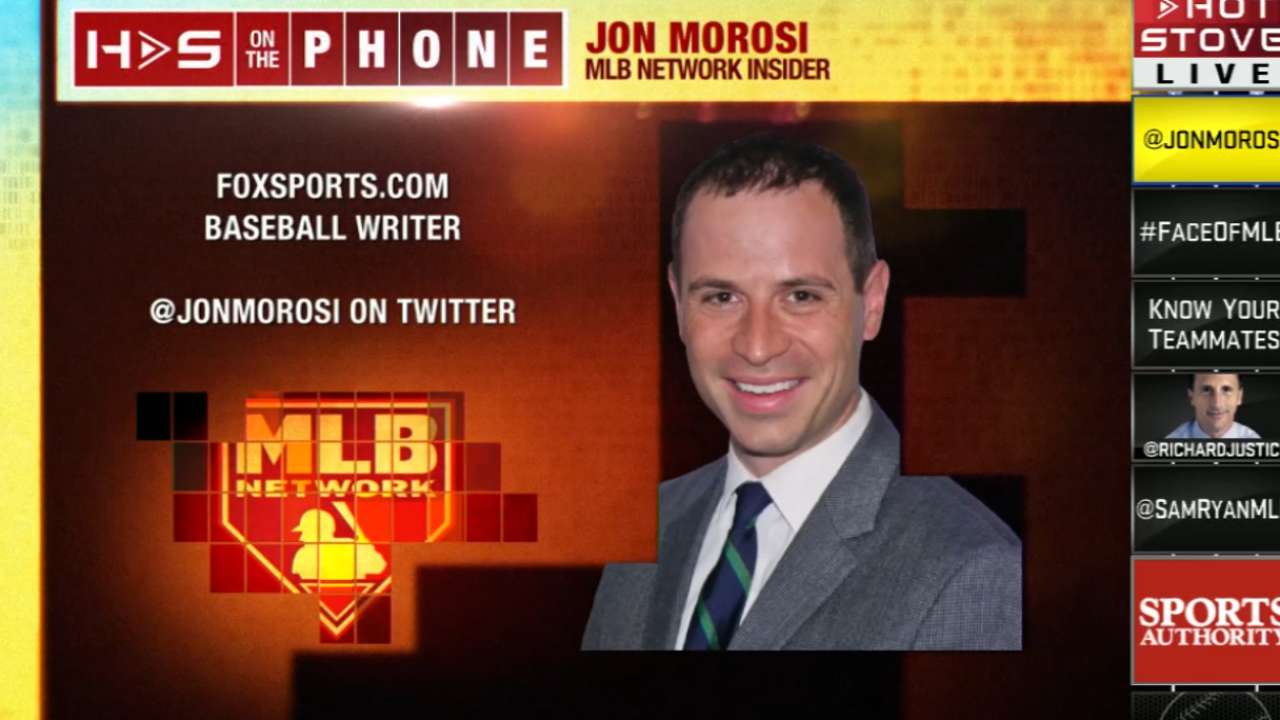 Roster building is as much an art as a science. We just had a season in which three of the top five payroll teams -- and seven of the top 12 -- missed the postseason. There has perhaps never been a time in baseball history when 87 percent of the teams -- that's 26 of 30 -- went to Spring Training with such optimism.
This may be Commissioner Bud Selig's ultimate legacy at the end of almost 23 years at the top of baseball's masthead. His focus on competitive balance has helped guide the sport into an amazing new era.
I came up with 26 teams by going through the standings and considering everything that has happened since the end of the season.
Some were easy. The Nationals, Cardinals, Dodgers, Angels and Giants are slam dunks. The Pirates, Red Sox, Yankees, Blue Jays and a long list of others are in this conversation as well.
The Marlins and Padres have gotten dramatically better. So have the Cubs and White Sox. The Twins are close enough to be in the conversation.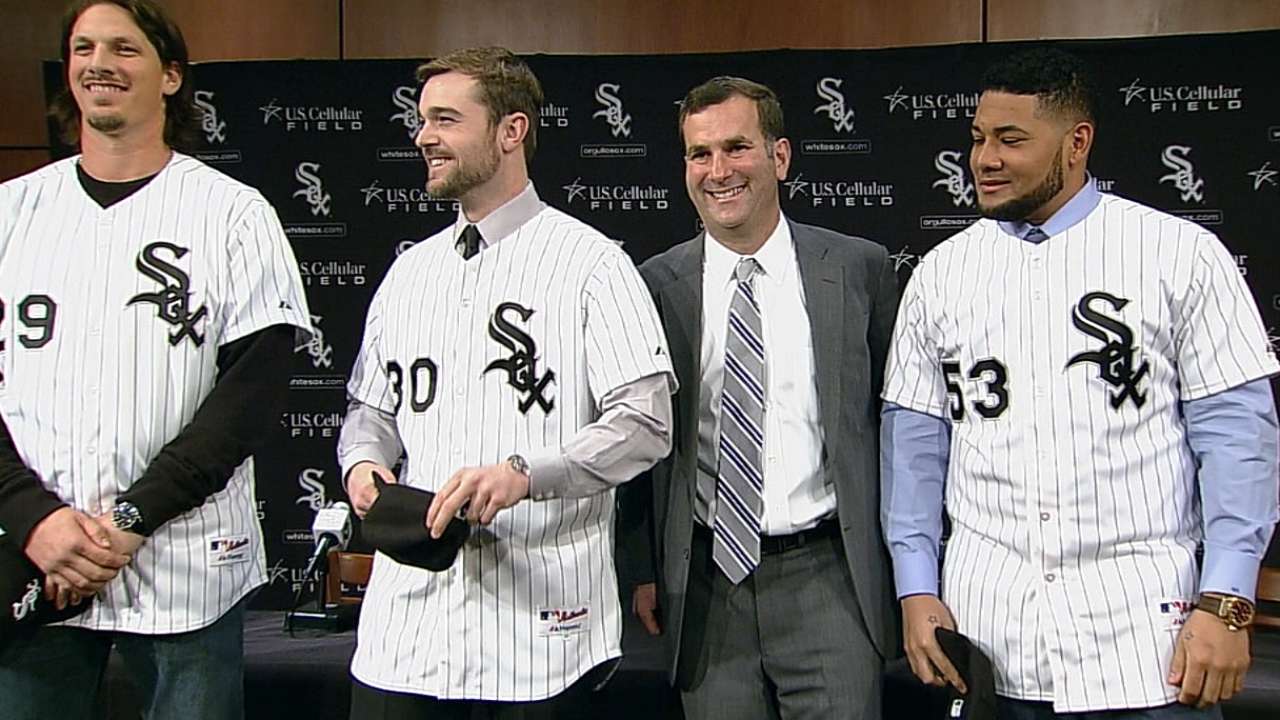 See? Try it for yourself. Run down the standings of each division, and almost every team has a reason to be optimistic about 2015.
On the other hand, nothing is guaranteed. Seventeen teams were within 5 1/2 games of a postseason berth on Sept. 1 last season. That's great for those of us who love the game. Players love the tension, too. For the managers and general managers, though, it's a spectacular form of misery.
Now about the four teams that can have successful seasons without making the postseason. This list is up for debate, but here's mine: Astros, Phillies, Rockies and D-backs.
All four teams have a plan. All four believe they can flirt with .500 in 2015 if a couple of things go right. But making the postseason may not be a make-or-break deal the way it is for, say, the Angels and Dodgers.
If you're inclined to quibble, go ahead. That's part of the fun. The Rays? Sure, they no longer have Joe Maddon as manager and Andrew Friedman as executive vice president of baseball operations. But they still have a deep pitching staff, star third baseman Evan Longoria and the versatile Ben Zobrist, and they still have really smart, really creative ownership.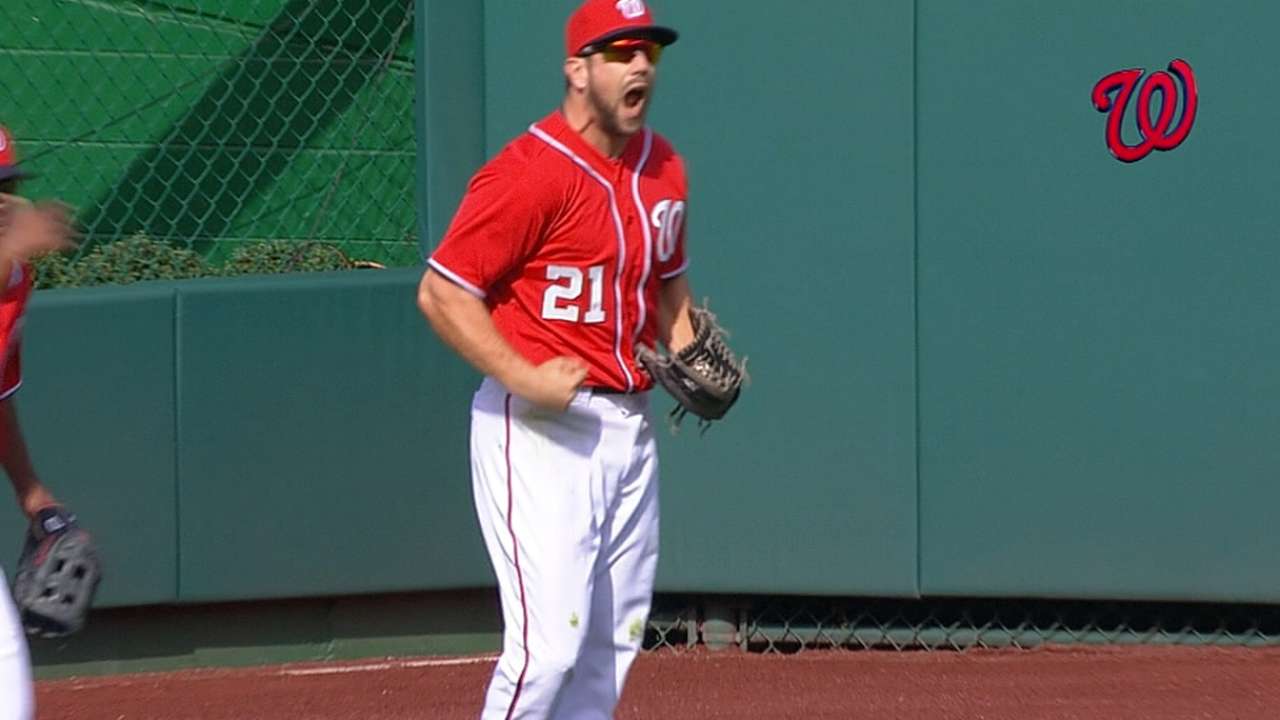 Athletics? So you think because GM Billy Beane has traded five of his seven All-Stars that he's in a rebuilding mode? He loves that you're thinking this way. He thrives on your doubt. He has also assembled a fascinating collection of young players in these trades.
Remember that he did this same thing three years ago and watched the A's win 94 games and an American League West title. So, Oakland? Yes, definitely in the mix.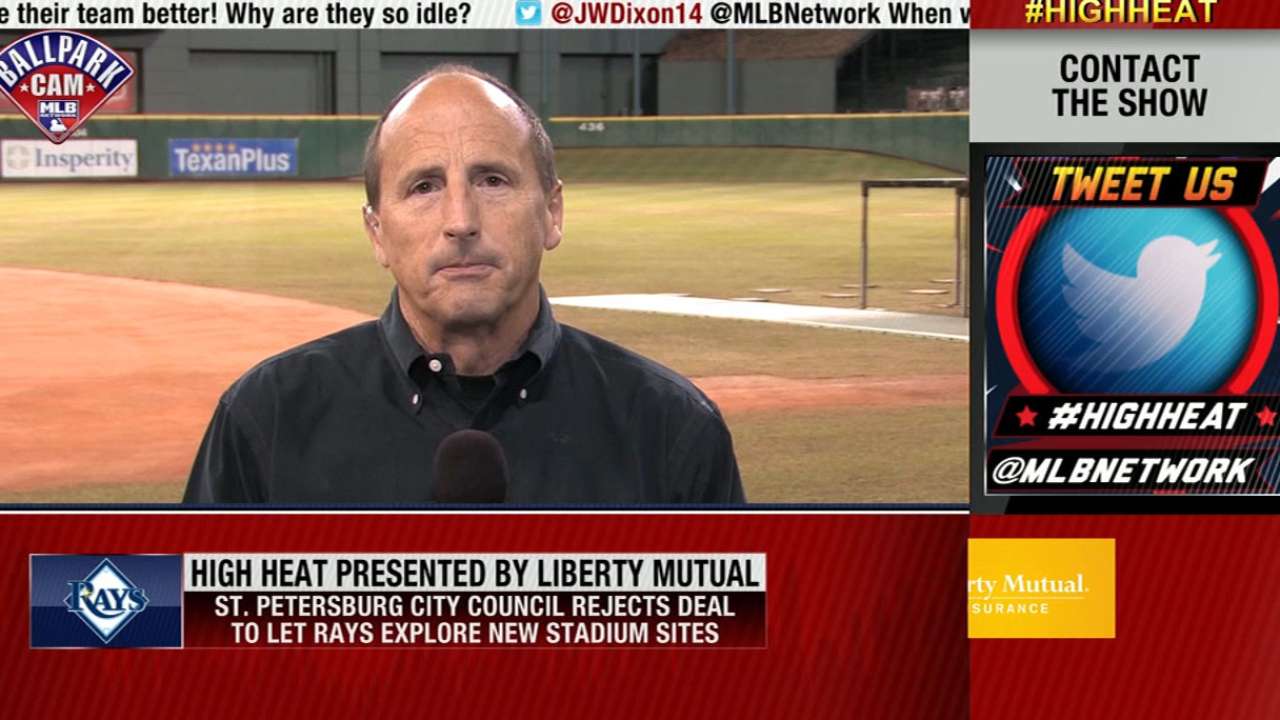 Braves? Yes, there has been a focus on youth and the ultimate goal of being really good when SunTrust Park opens in 2017. But the Braves also think they can be competitive in 2015. Not just .500 competitive, either, but good enough to hang with the other four teams in the tough National League East.
This is the time of the year when we start to debate power rankings. Here are my Top 5:
1. Nationals
2. Angels
3. Cardinals
4. Dodgers
5. Red Sox
I went through a dozen versions. The Pirates were on, then off. Same thing for the Giants and Mariners.
About the only pick that was easy was the one at the top. Despite all of the moving and shaking, the Nationals are a fairly easy No. 1. It has been fascinating watching GM Mike Rizzo handle his roster these last few weeks.
Rizzo has clearly considered a lot of options, including trading stars like Ian Desmond and Jordan Zimmermann as they approach free agency. He may still do it, too.
Perhaps more than any of his colleagues, though, Rizzo has been dealing from a position of strength. His team has won more games (280) than any other over the last three seasons and remains absolutely loaded for 2015.
Rizzo will listen on anything, will consider anything. He clearly likes changing the mix at times. But he also knows that if he doesn't do a single thing, he has arguably baseball's best team, one built around his belief in power arms and a great farm system.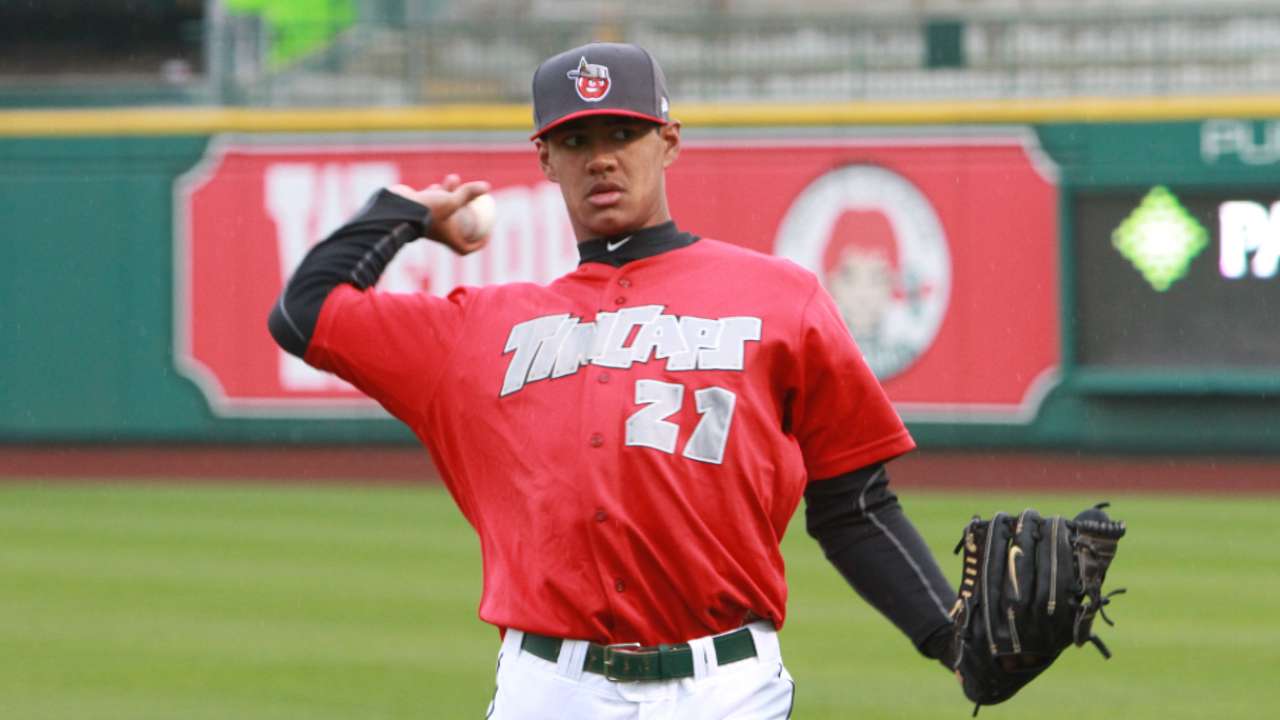 The Angels and Cardinals approached the offseason knowing they were already positioned for long-term success regardless of what they did. The Dodgers will be different but probably as competitive as ever, as will the Giants. The Red Sox appear to be solid. The Pirates and Royals have remained in the mix.
This has been an incredible offseason because so many big-name players have changed teams and so many teams have undergone big changes. They've done this against the backdrop that the game has changed, that opportunity abounds. With opportunity comes pressure to stay competitive or get competitive.
Pressure for the people in charge, great fun for us. All in all, that's about as good as it can get.
Richard Justice is a columnist for MLB.com. Read his blog, Justice4U. This story was not subject to the approval of Major League Baseball or its clubs.