In year of transition, Tigers see same results
Club wins fourth straight AL Central title, but again falls short of ultimate goal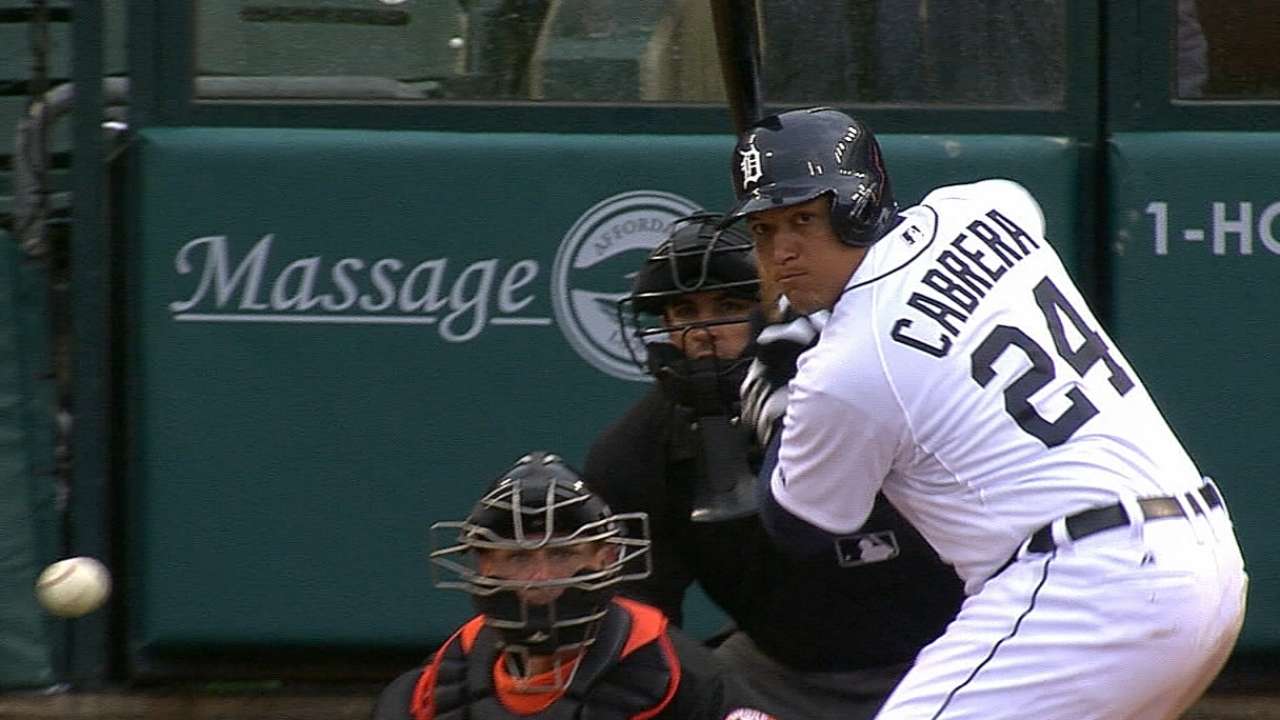 DETROIT -- The Tigers' search for a World Series continues for another year, and their 2014 quest ended earlier than it ever has during their four-year run of division titles. And yet, 2014 was a fascinating transition year for a team that finished in much the same position as in seasons past.
They began the year as a team in transition, adjusting from Jim Leyland to first-year manager Brad Ausmus while moving on from slugger Prince Fielder to second baseman Ian Kinsler. Detroit ended the year in a new kind of transition, eyeing what shapes up to be a vastly different rotation and a team seemingly built more on balance than one centered specifically on starting pitching.
Here's a look at the top five Tigers stories from the year:
5. Ausmus puts his stamp on team
There was no angry rant in a postgame interview session, nor was there much of a fiery argument with an umpire. And there certainly wasn't an emotional outpouring after a big win. What Ausmus and Leyland shared in the end was a division title.
As if working in the shadow of Leyland wasn't enough, Ausmus inherited the World Series expectations Leyland spent years building in Detroit. It was about as difficult of a challenge as Ausmus could've found in his first stint on a Major League staff, in some ways tougher than his 17-year career as a big league catcher. Ausmus handled it, saying at the end that there wasn't much that surprised him about the job.
Ausmus had his learning curves, from learning his bullpen to handling a star-studded starting rotation. In the end, he took a team with late-inning turbulence and offensive imbalance to a fourth consecutive American League Central title. His bullpen proved his undoing in the AL Division Series against Baltimore, and he was left with second-guessing over his handling of starter-turned-reliever Anibal Sanchez. In the end, he did what he said he would, and he earned the respect of key veterans such as Victor Martinez and Torii Hunter. More important, he had the support of team president/general manager Dave Dombrowski, who gave him a vote of confidence at season's end.
4. Tigers trade for David Price
Detroit had clear needs heading toward the July 31 non-waiver Trade Deadline, from a thin bullpen to an inconsistent offense. Its starting rotation didn't appear to be among them. If that didn't make a trade for Price enough of a shocker, there was the widespread observation that Price would stay put in Tampa until season's end. Yet Dombrowski went in on the deal looking not just at the Tigers' title hopes in 2014, but for the ensuing year, trying to ensure another ace in case Detroit didn't re-sign Max Scherzer.
Thus set up one of the craziest afternoons in the 15-year history of Comerica Park, where Dombrowski's suite behind home plate was the focus of attention as rumors spread over Twitter. In the end, the deal came together so close to the 4 p.m. ET deadline that center fielder Austin Jackson, who went to Seattle in the three-team deal, had to be pulled from the field in the middle of an inning as the game was going on.
Price struggled for much of the stretch run, but he came up big when the Tigers absolutely needed him, delivering 7 1/3 shutout innings in the Tigers' regular-season finale with a division title on the line. He tossed eight innings of two-run ball in Game 3 of the Division Series, but fell due to a dearth of run support.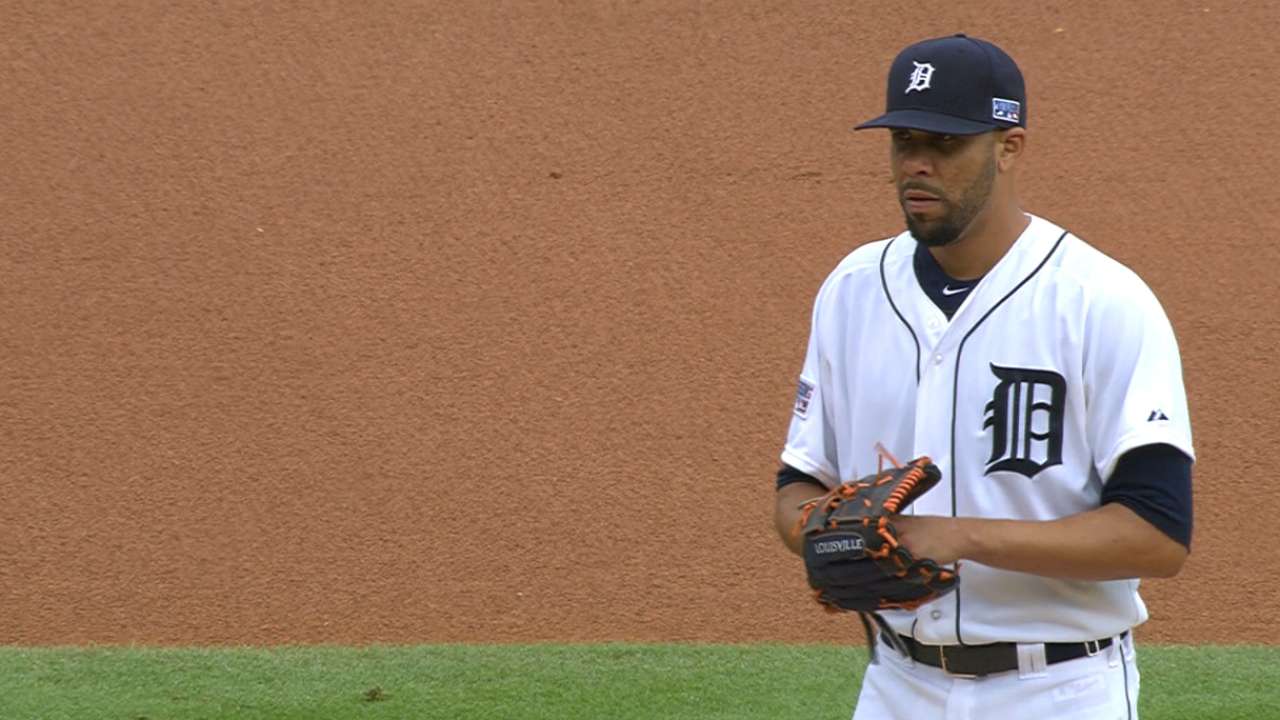 3. Scherzer has his contract year
The Tigers haven't lost a free agent they've tried valiantly to keep since Juan Gonzalez turned his nose at the spacious dimensions of Comerica Park after one tumultuous 2000 season. Since the Tigers' turnaround began a decade ago, owner Mike Ilitch has kept the players who won for him. In the end, Scherzer won so much over the last two seasons that he seemed too valuable on the open market, especially with free agency just months away.
The saga began when the Tigers came out with a news release announcing that Scherzer had declined a contract offer, later revealed to be a six-year, $144 million deal. Both sides agreed to avoid negotiations and comments during the season, but the more Scherzer won, the more speculation rose about his value on the open market.
Come season's end, the Tigers gave no indication of making another push to sign him. More than anything, Dombrowski pointed out repeatedly that their best chance to re-sign him was in Spring Training. Yet both Detroit and Scherzer's agent, Scott Boras, kept the door open for a potential reunion. The suspense continues into the new year.
2. Martinez turns back the clock
The big question going into 2014 was how the Tigers could replace not only Fielder's production, but his presence, warding off opponents from pitching around Miguel Cabrera. Martinez not only hit enough to fill Fielder's shoes in the cleanup spot, he arguably hit better than anyone in baseball.
At age 35, Martinez not only led the Major Leagues with a .974 OPS, his .409 on-base percentage topped all AL hitters. His .335 batting average finished second only to Houston's Jose Altuve among AL hitters. His .565 slugging percentage topped even AL home-run champion Nelson Cruz, thanks to 33 doubles along with his 32 home runs.
He became the first player since Stan Musial in 1954 -- and the 17th player since 1901 -- with 180 or more hits, 30 or more home runs, 70 or more walks and 42 or fewer strikeouts in a season. And despite his age, he became such a valuable hitter that the Tigers signed him in November to a four-year, $68 million deal, keeping him behind Cabrera in Detroit's lineup.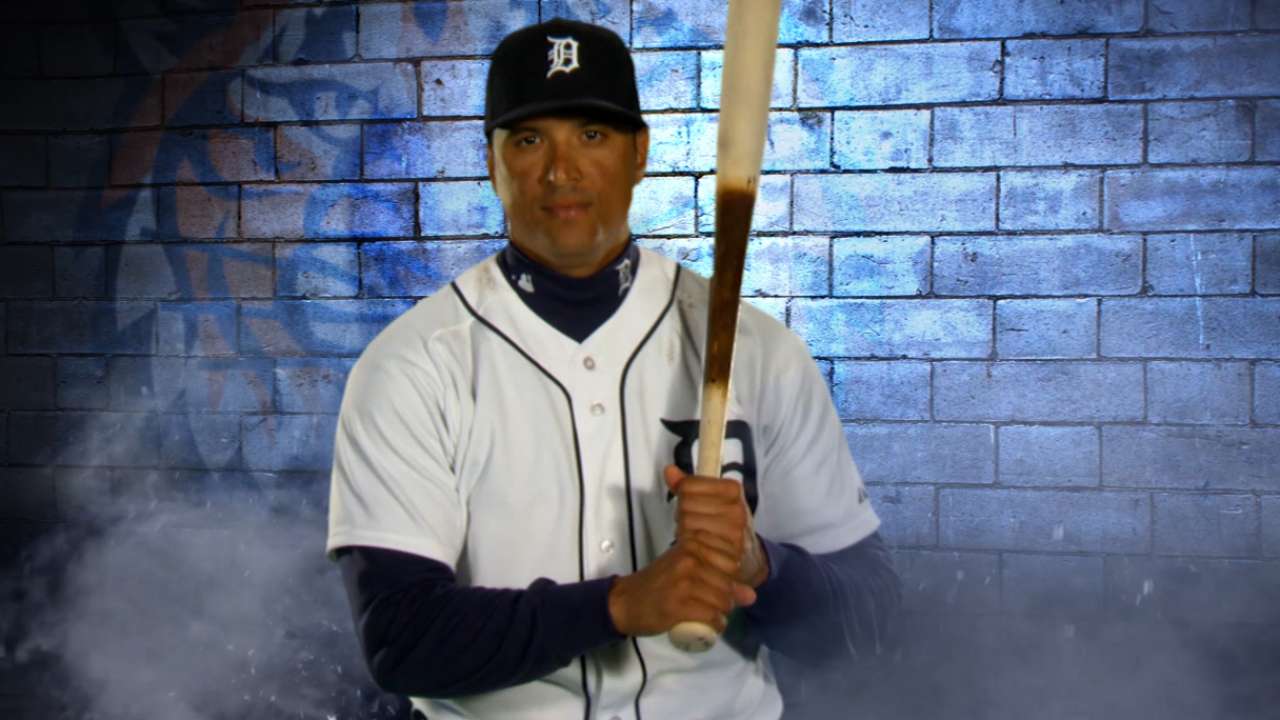 1. Cabrera signs extension, battles through 2014
Cabrera went into 2014 with injury questions, recovering from offseason surgery to repair the groin tear that hobbled him so badly down the stretch and into the playoffs in 2013. He ended the 2014 season with more injury questions, not just a previously chronicled bone spur in his right ankle but a stress fracture at the top of his right foot that caught everyone by surprise.
It was another reminder of the level of pain that Cabrera will play through to try to win, and the level of loyalty Ilitch felt when he signed Cabrera just before Opening Day to a $240 million contract extension through 2023.
Statistically, Cabrera had a drop-off from his back-to-back AL MVP campaigns of 2012 and '13. Considering he spent much of 2014 playing injured, however, his stats were shockingly good, from a .313 average to a league-leading 52 doubles. Again, he saved his best for when his production meant the most, batting .379 with eight home runs and 18 RBIs in 26 September games with the division title on the line.
Jason Beck is a reporter for MLB.com. Read Beck's Blog and follow him on Twitter @beckjason. This story was not subject to the approval of Major League Baseball or its clubs.