Title defenders: 10 questions facing Giants in 2015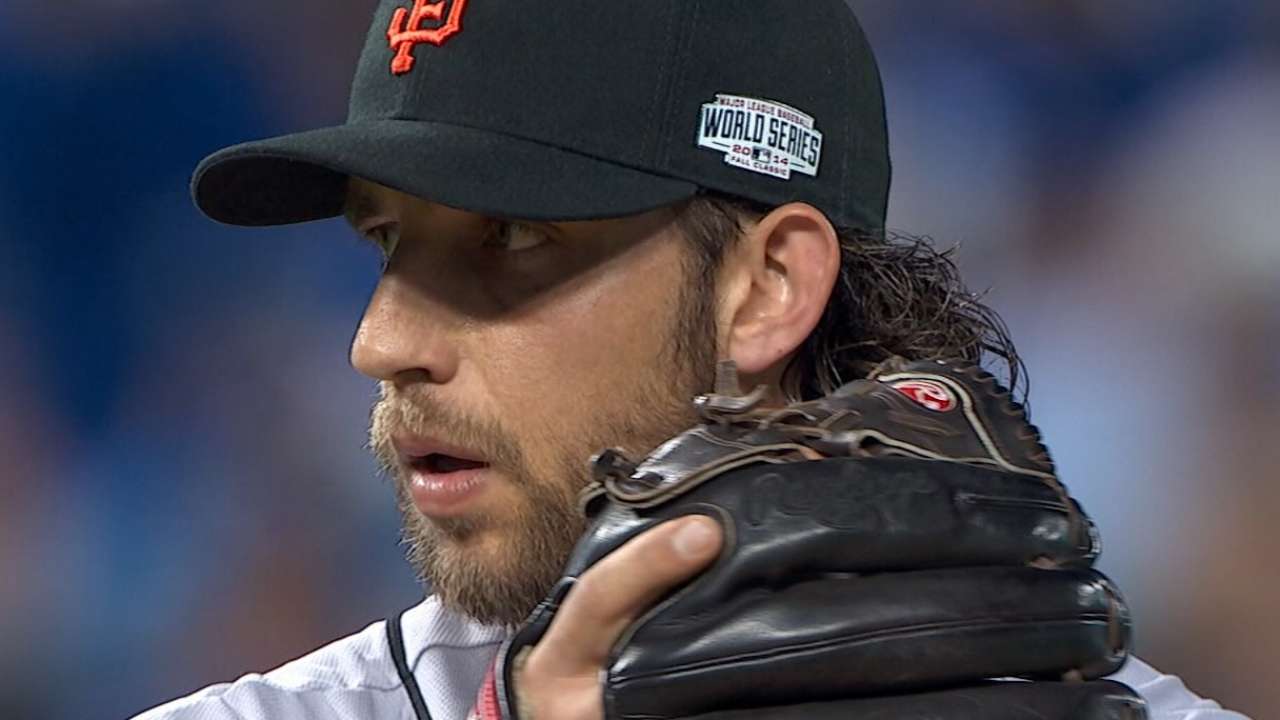 SAN FRANCISCO -- Aside from Madison Bumgarner's excellence, Bruce Bochy's managerial acumen and the team's pure, 100 percent uncut competitiveness, the most significant aspect of the Giants' 2014 championship season was one that's easily overlooked: They didn't play a single game with their projected Opening Day lineup.
That helps explain San Francisco's relative lack of personnel moves during the offseason. They won the World Series with relatively few contributions from first baseman Brandon Belt, right-hander Matt Cain and center fielder Angel Pagan, who spent considerable time on the disabled list. If they can stay healthy, the Giants figure, the ballclub should improve automatically.
Make that almost automatically. The Giants have multiple issues to address as they attempt to win a title in an odd-numbered year, for a change. Here are some potential obstacles to success that they must ponder:
10. Who will bat cleanup? This is a void created by the departure of Pablo Sandoval, who hit fourth in 110 of 179 games last year, including the postseason. Bochy probably will mix and match as the season begins, making his cleanup choice on the basis of who's hot and batter-vs.-pitcher matchups. Hunter Pence, Buster Posey and Belt are the likeliest candidates.
9. How tough will the National League West be? Though "toughness" remains to be seen, the Giants' division competition could be deeper and more balanced than it has been in years. The Dodgers unloaded plenty of talent but also received some in return. With Justin Upton, Wil Myers and Matt Kemp, San Diego could be one of the league's most intriguing teams. Arizona, under new management, can be expected to improve at least slightly, and Colorado always represents a challenge, at least in Coors Field.
8. Will the bullpen be as good? Every year is different, but what shouldn't change is the enviable complement of styles that Jeremy Affeldt, Javier Lopez, Sergio Romo and Santiago Casilla possess. Affeldt throws overhand and relatively hard yet mixes in an effective curveball. Fellow left-hander Lopez pitches with less velocity but more deception as a near-submariner. The right-handed Romo could tell batters that his slider's coming and they still might not hit it. And the right-handed Casilla has a starter's repertoire of pitches. If Hunter Strickland can gain some movement on his searing fastball, the bullpen's variety will broaden even more.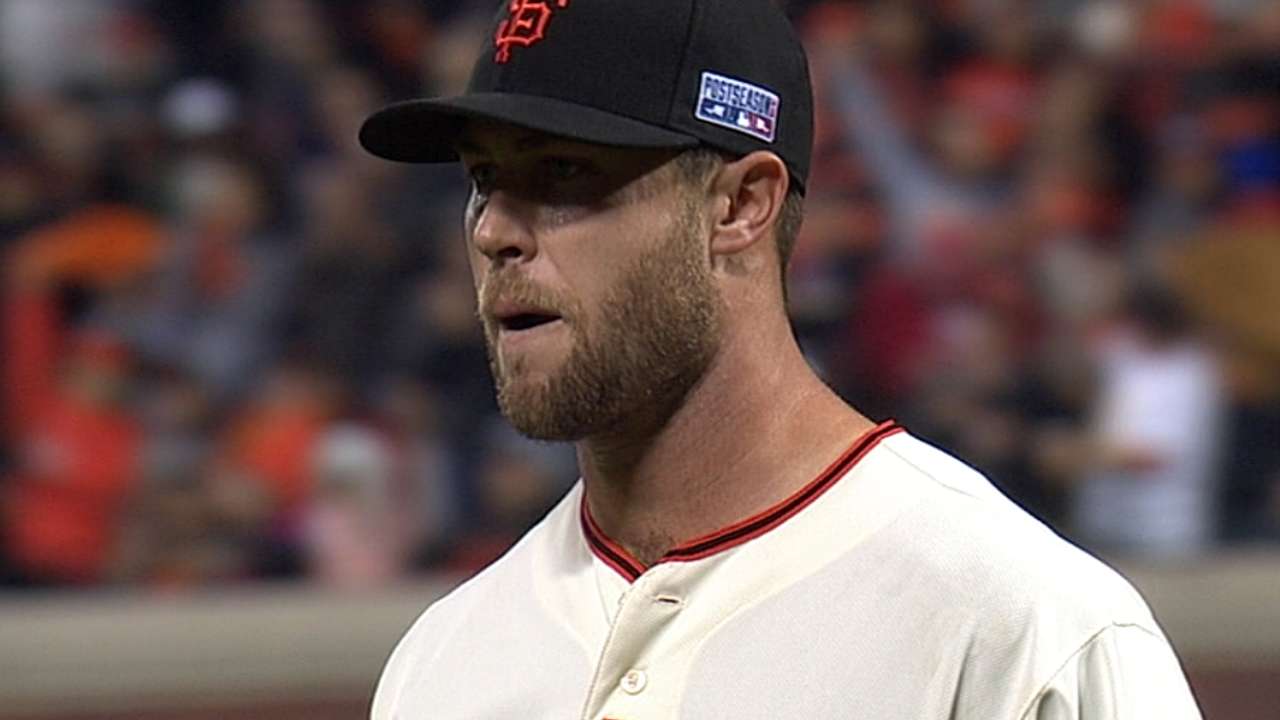 7. What's left in tank for veterans? Tim Hudson and Jake Peavy, who'll turn 40 and 34 during the 2015 season, will be watched carefully. Hudson looked like a Cy Young Award candidate to begin last season, then posted a 2-11 mark with a 5.13 ERA in his final 18 starts -- including an 8.72 ERA in five September outings, all Giants defeats. The Giants won eight of Peavy's last nine starts, but he lost 12 consecutive decisions with Boston and San Francisco before that. They combined for an 0-3 record with a 4.04 ERA in the postseason. The Giants will need more consistency from both of them to remain serious contenders.
6. What's happening in left field? Possibly nothing. Potential free-agent options such as Torii Hunter, Alex Rios and Michael Morse signed elsewhere, fostering the notion that the Giants are fully prepared to rely on a platoon of right-handed-hitting Juan Perez and lefty swingers Gregor Blanco and Travis Ishikawa. Despite being a center fielder, Gary Brown, San Francisco's top pick in the 2010 First-Year Player Draft, could make his presence felt with a strong spring performance.
5. Can Cain come back? His chances appear promising. By all accounts, his recovery has proceeded smoothly. Bear in mind that, for years, Cain coped with the same bone chips and spurs that nagged his right elbow before he finally underwent surgery for their removal in August. He just might feel like a new man. Cain knows what it's like to recover from injury. He incurred a stress fracture in his elbow in 2003, limiting him to 14 Minor League starts in his second professional season. Expect him to follow the medical staff's orders and not do anything rash.
4. How's Timmy? Though Bochy has repeated that Tim Lincecum is safely ensconced in the rotation, fans continue to ask about the right-hander's starting status, reflecting their concern for him. Lincecum remains fully capable of turning that concern to cheers. He's healthy. His 134 strikeouts in 155 2/3 innings last season demonstrate his lingering ability to fool hitters. Remember, Lincecum no-hit San Diego on June 25 before winning three of his next four starts, allowing four runs in 28 1/3 innings in that span. Don't disregard that stretch as a mere aberration. It proved that he still possesses what it takes to win.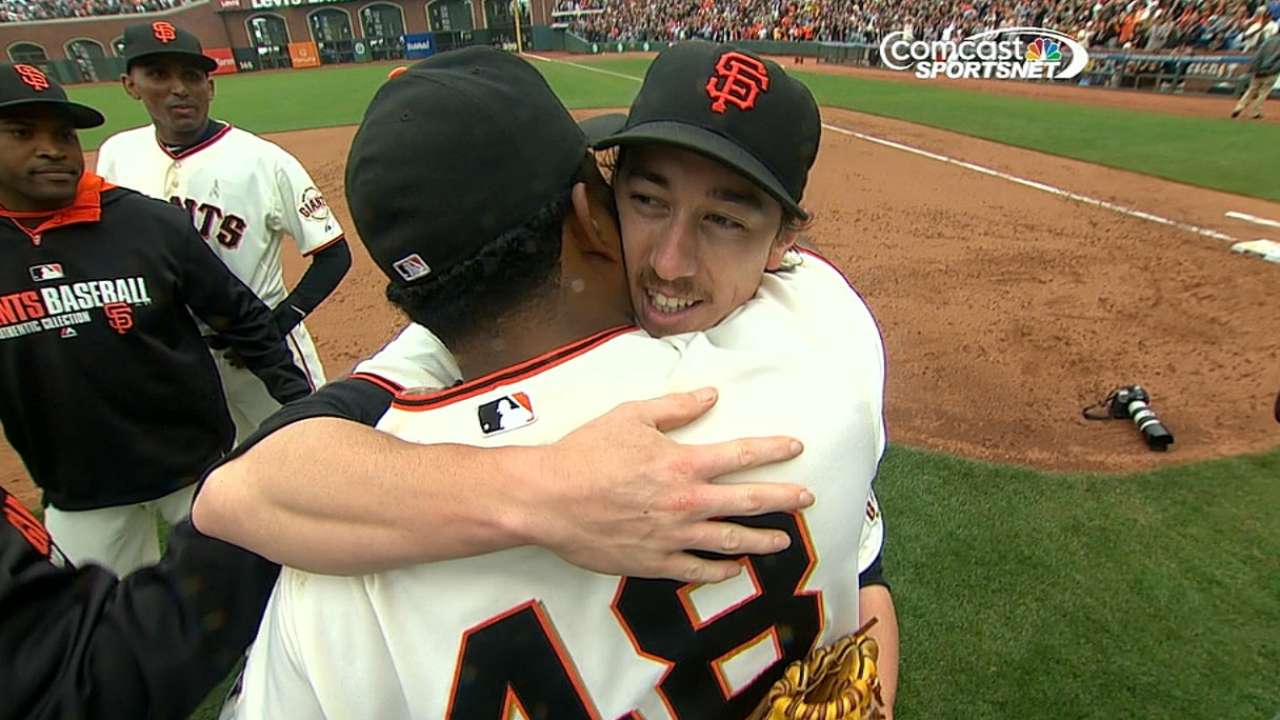 3. Can Pagan play a full season? The same qualities that distinguish Pagan also doom him. He plays hard and likes to play often. But he has played 167 games in two seasons since appearing in a career-high 154 in 2012. Bochy related that Pagan told him he wants to play in 160 games this year. If that happens, the Giants should thrive, given the switch-hitter's ability to galvanize the offense. Pagan's track record prompts optimism as well as skepticism.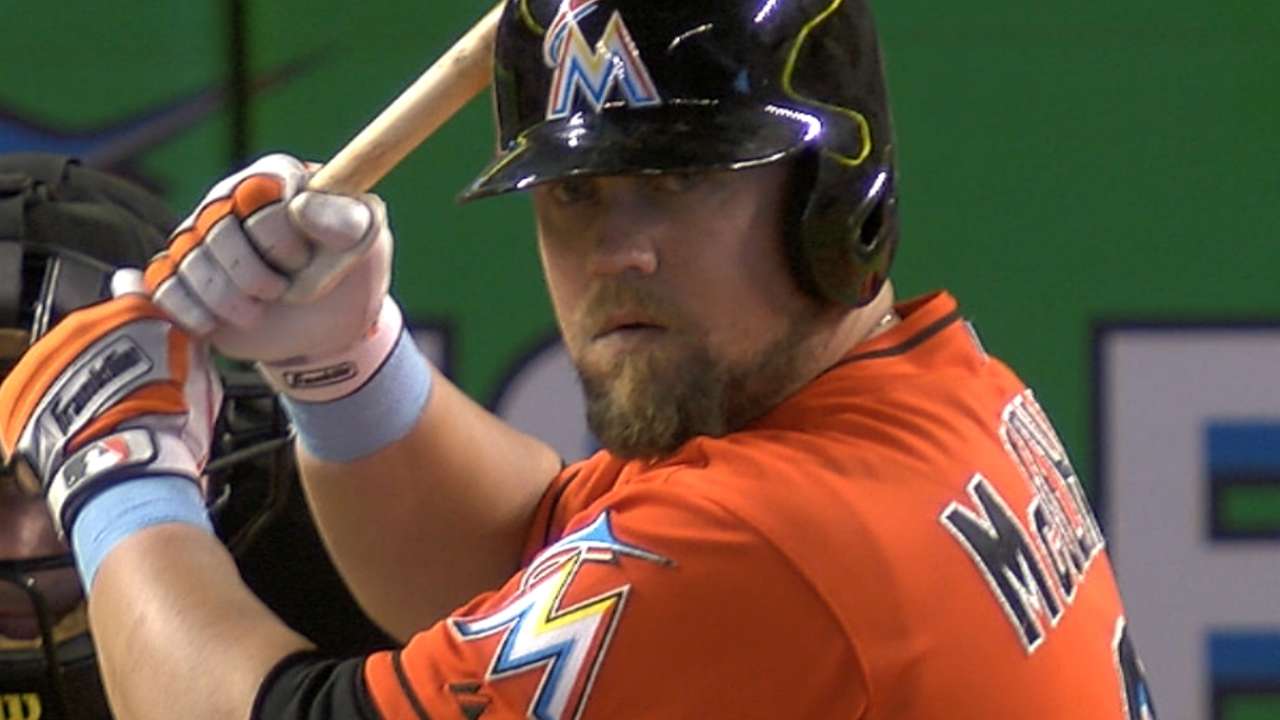 2. What's left in Bumgarner's tank? Plenty. Bumgarner might be the team's strongest player. He's suited to weather the 270-inning workload he experienced in 2014. Moreover, his relatively low arm angle enables him to avoid undue physical stress. He throws with the ease of a beachcomber skipping stones. Nevertheless, the Giants will watch Bumgarner carefully this spring and in the early season, regulating his pitch counts to ensure that he doesn't tax his valuable arm.
1. Can S.F. overcome the "odds"? The Giants will enter 2015 fortified by the experience of withstanding their opponents' best efforts game after game, as was the case after their 2010 and 2012 titles. The Giants won't have to deal with the inconvenience of the World Baseball Classic, which last occurred in the spring of 2013. The Classic was deemed directly or indirectly responsible for injuries to numerous key performers. By now, the Giants have proven that they know how to win better than any other club. If they stagger instead of swagger this season, it'll have nothing to do with performing in an odd-numbered year.
Chris Haft is a reporter for MLB.com. Read his blog, Haft-Baked Ideas, and follow him on Twitter at @sfgiantsbeat. This story was not subject to the approval of Major League Baseball or its clubs.