Busy offseason leads to buzz for White Sox
After adding several marquee players, club set to contend in AL Central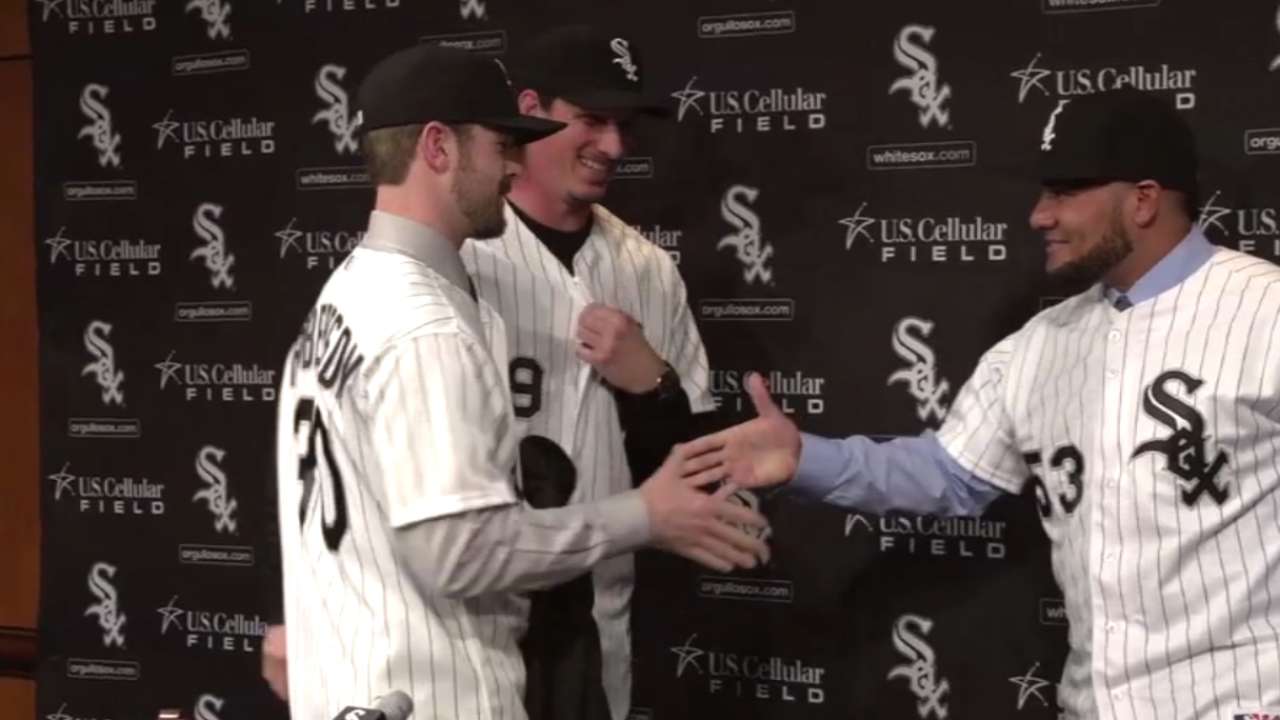 CHICAGO -- There's a buzz around the 2015 White Sox. Make that an avalanche of an excitement and support.
All of that goodwill comes from a strong young base of talent put together by general manager Rick Hahn from the start of this reshaping process two years ago, supplemented by six major moves to fill glaring needs this offseason. The White Sox have brought on free agents Zach Duke, Adam LaRoche, Melky Cabrera and David Robertson and traded for Jeff Samardzija and Dan Jennings.
"[White Sox chairman] Jerry [Reinsdorf], [executive vice president] Kenny [Williams] and myself as well as our baseball department set off about 18 months ago during the 2013 season to put ourselves in a position to contend as quickly as possible, but also in a way we felt was going to be sustainable," said Hahn during a news conference to introduce Samardzija, Robertson and Cabrera. "Kenny spoke earlier in this offseason about getting us back into a position where fans could dream again.
"We feel with these acquisitions, the growth of our young core, some of the prospects that we've been able to acquire and develop over the last 18 months, that we've been able to put ourselves back in a position where White Sox fans can be proud of where we are. It should be a great summer here on the South Side."
Here are 10 questions to be answered that could affect that planned success over the course of the upcoming season.
10. Can Matt Davidson rebound?
There's certainly no reason to write off a talented 23-year-old player after one bad Minor League season, when Davidson hit .199 with 164 strikeouts for Triple-A Charlotte. People might forget that Davidson, ranked by MLB.com as the club's No. 8 prospect, stood as one of last offseason's major acquisitions, with the White Sox giving up closer Addison Reed to the D-backs in return. If he bounces back to become something near the slugging corner infielder the White Sox envisioned, the team eventually could employ an important complement to Conor Gillaspie without spending any extra money or giving up prospects in a trade. Also keep an eye on Trey Michalczewski, a rising prospect at third who is a little further away from the big leagues.
9. Will Samardzija stay long term?
The addition of Samardzija via a six-player trade with the A's, and the pairing of the right-hander with Chris Sale and Jose Quintana, gives the White Sox a trio at the top of the starting rotation rivaling any top three in baseball. But will Samardzija be one and done with the White Sox? Samardzija remains set on testing free agency after the 2015 season, but even if the process gets to that level, the White Sox feel as if they hold a negotiating advantage having him for the year and showing what the team has to offer. The primary focus for the admitted White Sox fan and his new team simply is winning in '15.
8. Who's on first?
Jose Abreu is the easy and correct answer, as the White Sox don't intend to take their American League Rookie of the Year Award winner and superstar in the making off the field. But the addition via free agency of LaRoche, a Gold Glove first baseman, means Abreu probably will play in the field somewhere around the 109 games he had in '14. Getting LaRoche in at first should help him adjust to a full-time move to designated hitter, while getting Abreu off his feet at DH from time to time should keep him fresh as the season progresses.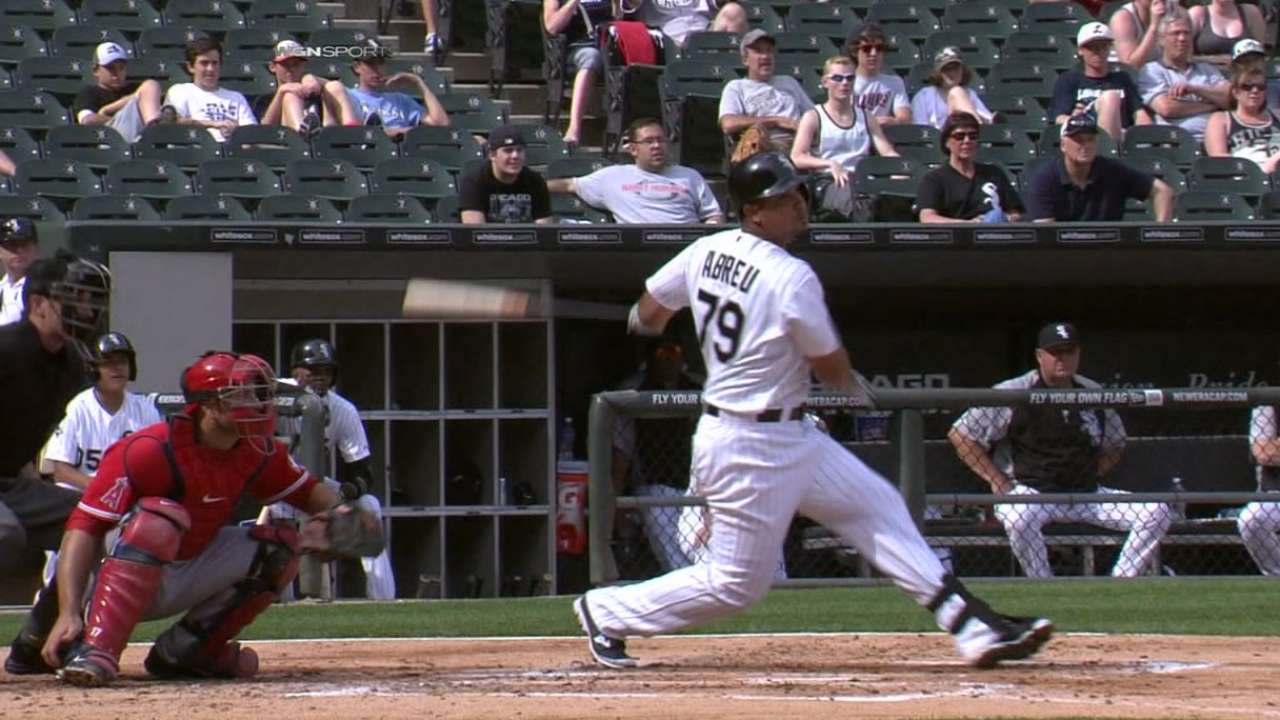 7. How will Robin Ventura handle increased pressure?
That increased pressure, of course, comes from the lofty expectations brought on by the flurry of exceptional offseason moves executed by Hahn. But anyone who watched Ventura during his stellar playing career or during the first three years of his managerial run knows that he's pretty much unflappable. This team definitely should be the most complete Ventura has guided in four years, giving him greater options. As for that pressure, Ventura encouraged it when speaking at the Winter Meetings.
"Hopefully. Yeah, that would be fine," said Ventura when asked about increased pressure tied to the increased expectations. "That's it. I hope so."
6. Where does Carlos Rodon start?
Basically, three answers are possible to this question: as a starter for Charlotte, as a starter for the White Sox or in the bullpen for the White Sox. A combination of the above also remains possible, with Rodon beginning with the Knights and joining the White Sox in mid-May after a little more Minor League seasoning. But the White Sox seem more than amenable to the advanced southpaw with the electric stuff, who was the No. 3 pick overall in the 2014 First-Year Player Draft, cutting his big league teeth in the bullpen much like Sale and Mark Buehrle before him.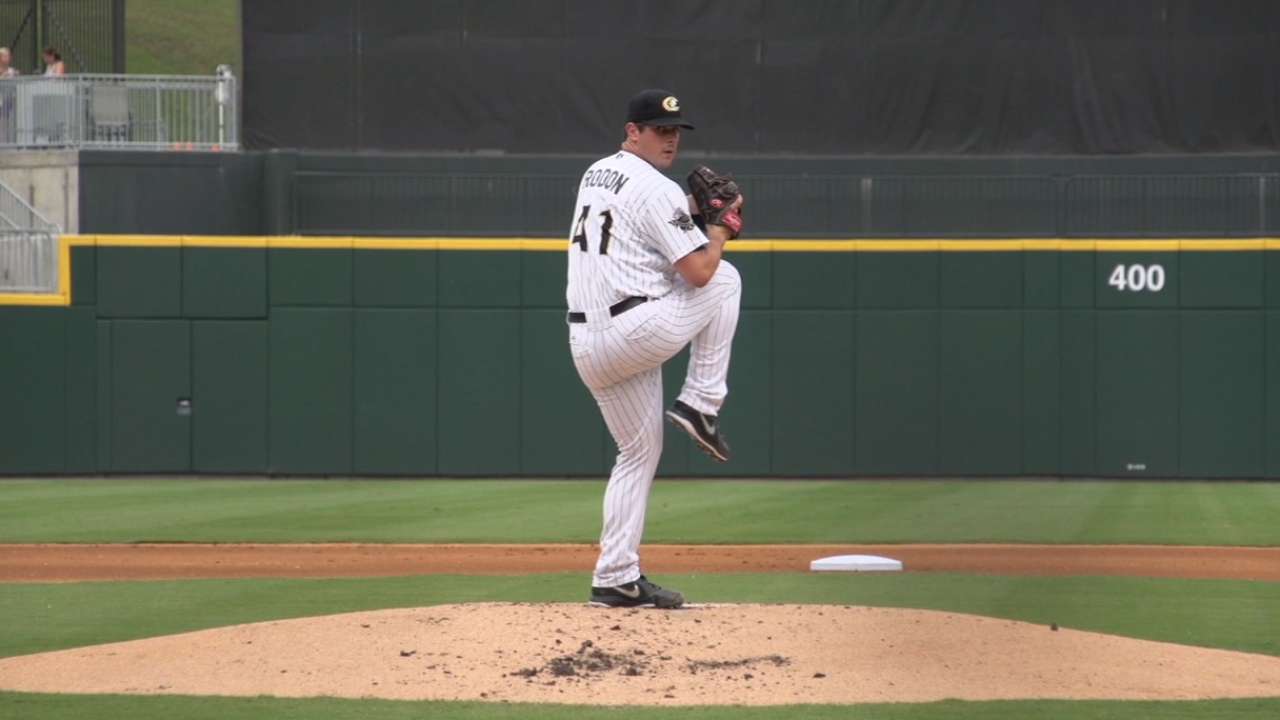 5. Is this Sale's Cy Young season?
If he stays healthy, there's almost no question this award will belong to Sale soon, if not on more than one occasion. Sale has become one of the game's best starting pitchers and has earned the unofficial award as the starter hitters seemingly least like to face. Along with his funky delivery and incredible stuff, Sale has matured as a pitcher and as an overall team leader.
4. Who's on second?
Hahn and Ventura have stated that it's an even battle between Carlos Sanchez and Micah Johnson going into Spring Training. Sanchez might have a slight advantage, in that he had 100 at-bats with the White Sox last season while Johnson was shut down due to a left hamstring injury. Johnson is the more explosive offensive force, having swiped 84 bases in the Minors in 2013, while Sanchez has the defensive edge. The player not chosen probably starts the season in Charlotte, with the White Sox looking for a utility player who primarily plays shortstop.
3. Can Avisail Garcia break out?
One of the overlooked positives moving into '15 was Garcia's fight to get back to the field in '14 after suffering a torn labrum and an avulsion fracture in his left shoulder on April 9. His 156 plate appearances after the injury and an additional 125 at-bats during winter ball in Venezuela should have Garcia poised to hit the ground running. Will he immediately become the expected five-tool standout in right field? Probably not. Development takes time, but Garcia stands in a good position.
2. Is Hahn done making moves?
A safe answer here is "No." At any time, at any point of the season. When Hahn said there's always one more move to make to improve the team, he wasn't kidding. The White Sox will try to move Dayan Viciedo while also looking to upgrade their bullpen and bench depth, so if it's a quiet holiday for Hahn, it might be a slightly busier new year.
1. Improved? Playoffs? Champion?
Detroit enters 2015 as the four-time defending division champion with a rotation featuring David Price, Anibal Sanchez and Justin Verlander and a power-packed lineup that added Yoenis Cespedes. Kansas City reached the World Series in '14, and the Indians are an underrated force with an equally underrated starting rotation. So, the White Sox have a tough road to travel. At the very least, this time the club is a playoff contender. Now it's up to the players to execute the plan.
Scott Merkin is a reporter for MLB.com. Read his blog, Merk's Works, and follow him on Twitter @scottmerkin. This story was not subject to the approval of Major League Baseball or its clubs.