Royals aiming to top magical 2014 run
Club has its sights on finishing first in AL Central, returning to Fall Classic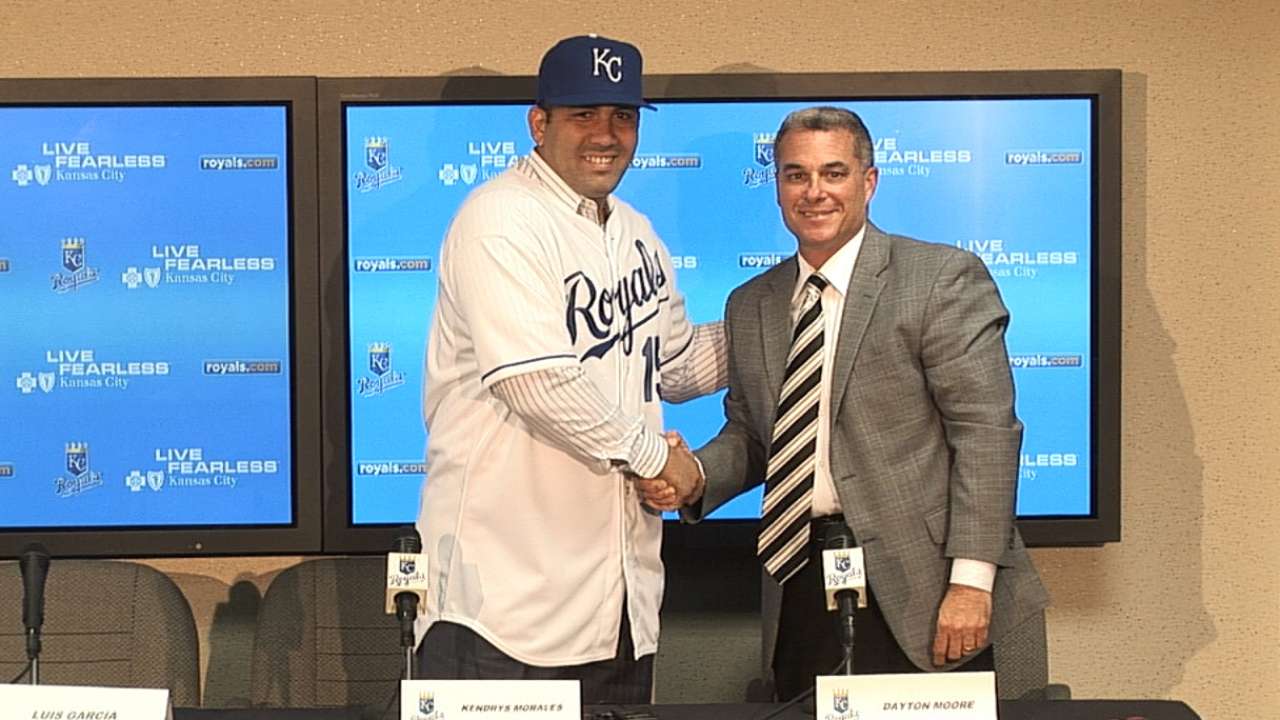 The Royals were 90 feet away from tying Game 7 of the World Series, so there's a lot going on with the Kansas City ballclub that's in pretty good shape entering 2015.
Then again, the Royals won 89 games in the regular season, finished second in the American League Central and were a few innings away from not even making it out of the AL Wild Card Game. So, like every other team, they're not perfect.
Entering the 2014 offseason, Kansas City general manager Dayton Moore vowed to fill in vacancies created by players departing for free agency and to operate within the financial guidelines that make sense for the organization while keeping a keen eye on the goal of getting back to the World Series and winning it.
With that in mind, here are the 10 most important issues facing the Royals heading into 2015:
10. Will Salvador Perez catch as many games?
Manager Ned Yost says "No." Perez appeared in 150 games in 2014 and caught in 146 of those, but Yost admitted during the Winter Meetings that the rigorous schedule wore down the talented backstop and probably contributed to an offensive slowdown in the latter stages of the regular season.
Expect Perez's workload to soften some and to see him among various players who can take up the designated-hitter role, even though the club signed switch-hitter Kendrys Morales this offseason.
9. What can we expect from Brandon Finnegan?
Finnegan, the left-hander who became the first player to appear in the College World Series and the Major League Baseball World Series in the same year, is a big part of the Royals' future, and he looked very good in a relief role during the postseason.
The Royals still see him as a starter, however, and he will likely open the season in Triple-A to work back into that role, building up arm strength and innings so that he could possibly be available to the Royals if all goes well during the summer.
8. Where will the power come from?
The Royals didn't sign Morales because he's fleet of foot. They're hoping the lumbering DH will get back to his previous form prior to having to wait around until June to sign with a club in 2014. That would mean somewhere around 20-30 home runs.
The team also is hopeful and somewhat expectant that third baseman Mike Moustakas and first baseman Eric Hosmer will hit more homers after gaining confidence and experience on the big October stage.
The Royals' winning formula is not dependent on power, but Yost will take as many homers as the players feel like giving him.
7. What should we expect from Edinson Volquez?
If you're Yost or Moore and you had to let James Shields sign with another team because he's going to command too much in dollars and years to stick around, a two-year, $20 million get like Volquez fits the bill for what the Royals need: A guy who can give you five, six or seven innings a start and hand the ball over to the excellent relief corps with a chance to win a game.
That's what to expect, too. Volquez improved greatly in 2014 under the tutelage of Pirates pitching coach Ray Searage and might have found consistency that can lead him to the same type of performance. The Royals would love to have those 192 2/3 innings and an ERA somewhere in the threes.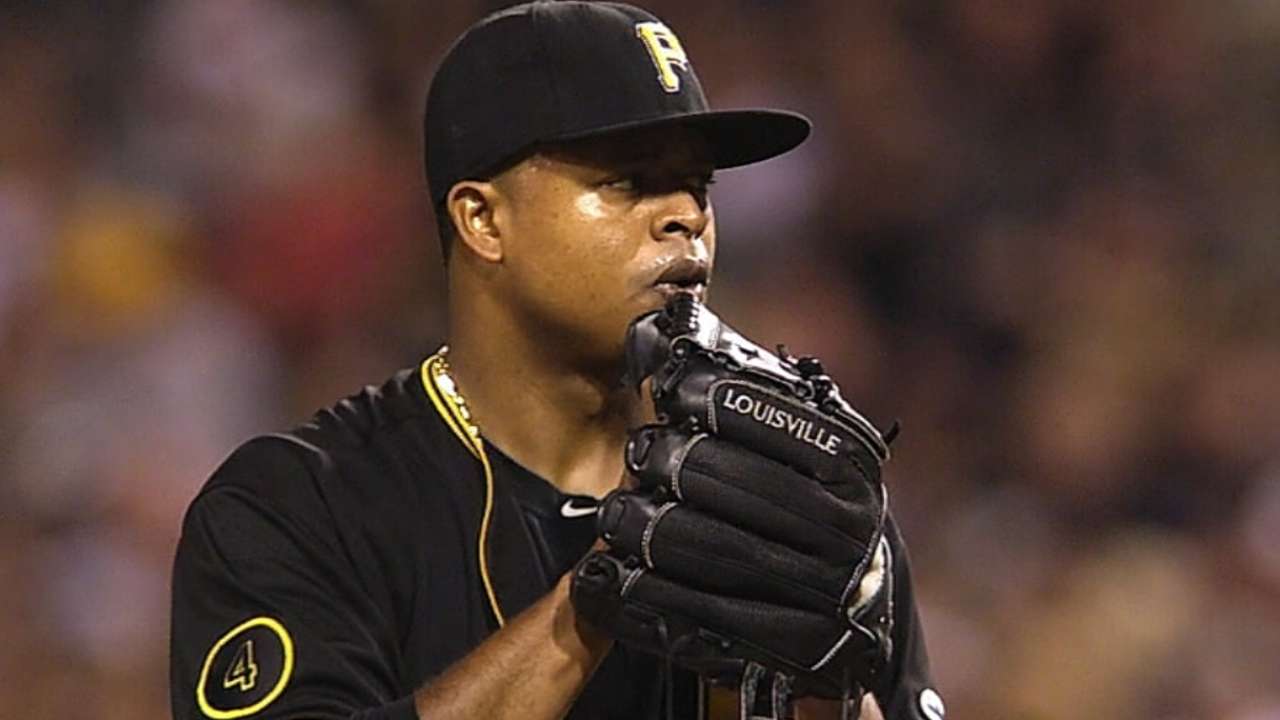 6. Will the position players be as good as they were in October?
That's what the Royals are hoping. Moustakas in particular didn't seem to catch fire until his team needed him the most, but he has to improve his offense across the board during the course of 162 regular-season games. The same goes for Hosmer, who put up a .983 OPS during the playoffs after compiling a .716 OPS during the regular season.
The team is very high on the continued emergence of Perez, outfielder Lorenzo Cain and shortstop Alcides Escobar, who play spectacular defense but also contribute with the bat. Veterans such as Omar Infante, Morales and Alex Rios round out what could be a more potent lineup if things go right.
5. Can the bullpen be that good again?
Why not? The dominant late-innings triumvirate of Kelvin Herrera, Wade Davis and Greg Holland doesn't appear to be going anywhere, the rotation should be solid enough to generate six-inning starts most of the time and the Royals brought back Luke Hochevar to the mix as a free-agent signing.
Hochevar was stellar for the Royals out of the bullpen in 2013 before missing all of '14 because of Tommy John surgery. If he's back to that form, he will make an already fierce bullpen that much more intimidating.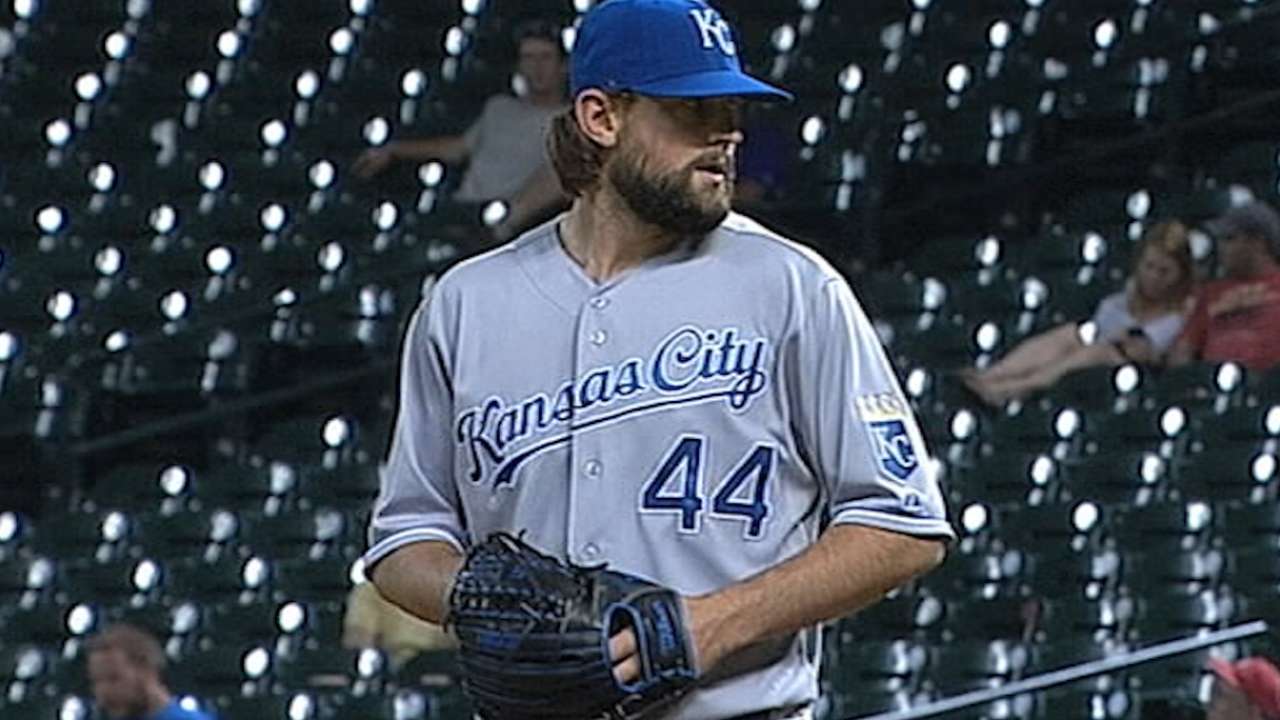 4. How will Yost continue to evolve?
Yost admitted that he learned a few things during the playoffs, mostly about how to solicit more opinions from his coaching staff … and actually listen to those suggestions from time to time. Yost has been pilloried by new-era statisticians for some of his old-school strategies, but he took a team to Game 7 of the World Series, so he did something right.
Still, Yost appeared to adapt to certain situations and entertain different schools of thought in key situations in October. We'll see if he continues to be open to different opinions in the dugout.
3. Will Rios bounce back?
Well, the Royals spent $11 million for one year thinking that he will. Rios is a talented player and can be dynamic when he's right.
As recently as 2013, the 6-foot-5 outfielder hit 18 homers, drove in 81 runs and stole 42 bases. He took steps back in 2014 in almost every offensive category, but he was also struggling with thumb and ankle woes for good portions of the season and was on an injury-ravaged Rangers team that would finish in last place.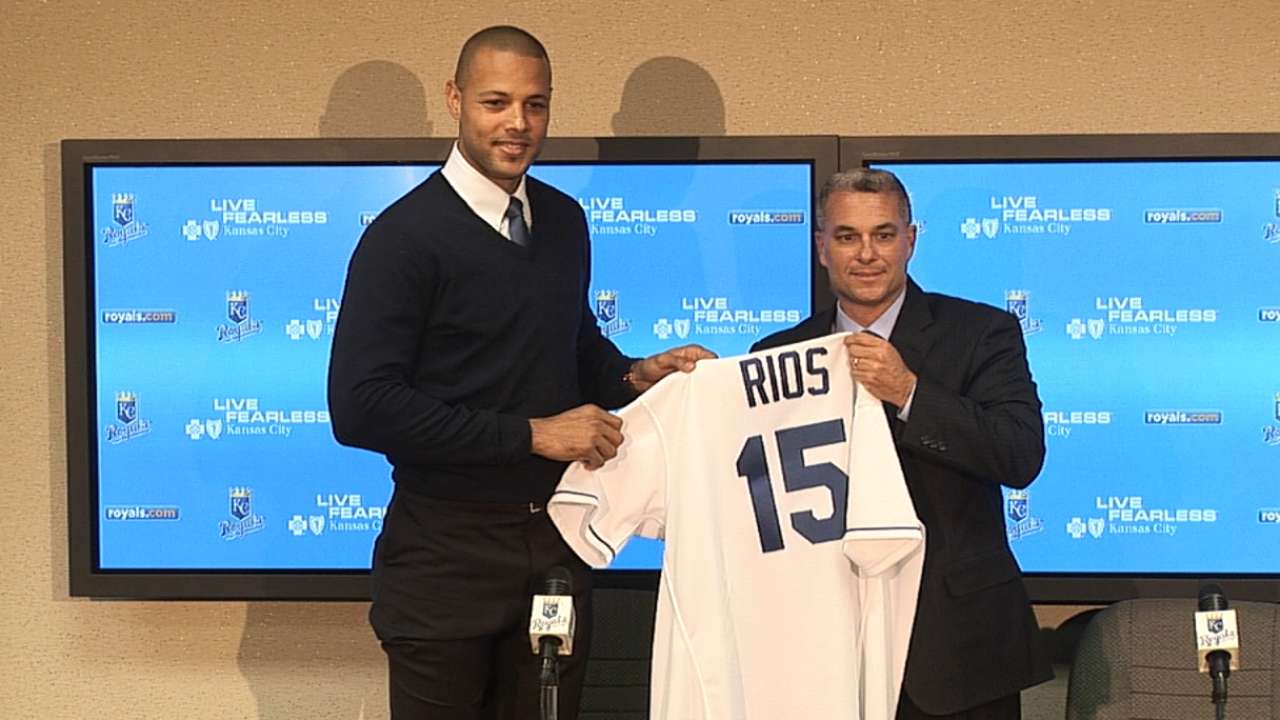 2. Who will replace Big Game James?
It's tough to imagine that any one of the projected five starting pitchers (Jason Vargas, Jeremy Guthrie, Yordano Ventura, Danny Duffy and Volquez) will give the team the 227 innings or the veteran leadership that Shields provided, but the plan seems to be centered around the fact that all five starters are solid and consistent and the bullpen is dominant, and that should work just fine.
Shields' two stellar seasons on the mound and contributions to changing the culture of the clubhouse back into a winning one will not be forgotten, and the pitchers who are still around in Kansas City will do their best to keep that attitude moving forward.
1. Will the magic continue?
You never know. It's tough to imagine that 2015 will play out anything like '14, which seemed like a once-in-a-lifetime run. In fact, the eight consecutive postseason victories the Royals cobbled together in October was indeed a once-in-a-lifetime occurrence.
But the Royals can improve. They did not win their division in 2014, and their sights are on doing that this season. They say their offseason acquisitions have them in a better place heading into Spring Training than they were in 2014. And they have something very valuable that they didn't have last winter: The knowledge that they've been in the postseason with this very core and been successful. That might not be magic, but it's awfully effective.
Doug Miller is a reporter for MLB.com. Follow him on Twitter @DougMillerMLB. This story was not subject to the approval of Major League Baseball or its clubs.