MLB.com Columnist
Phil Rogers
Can Kang provide plenty of bang for Bucs?
Korean infielder has talent, power to help Pittsburgh make another playoff push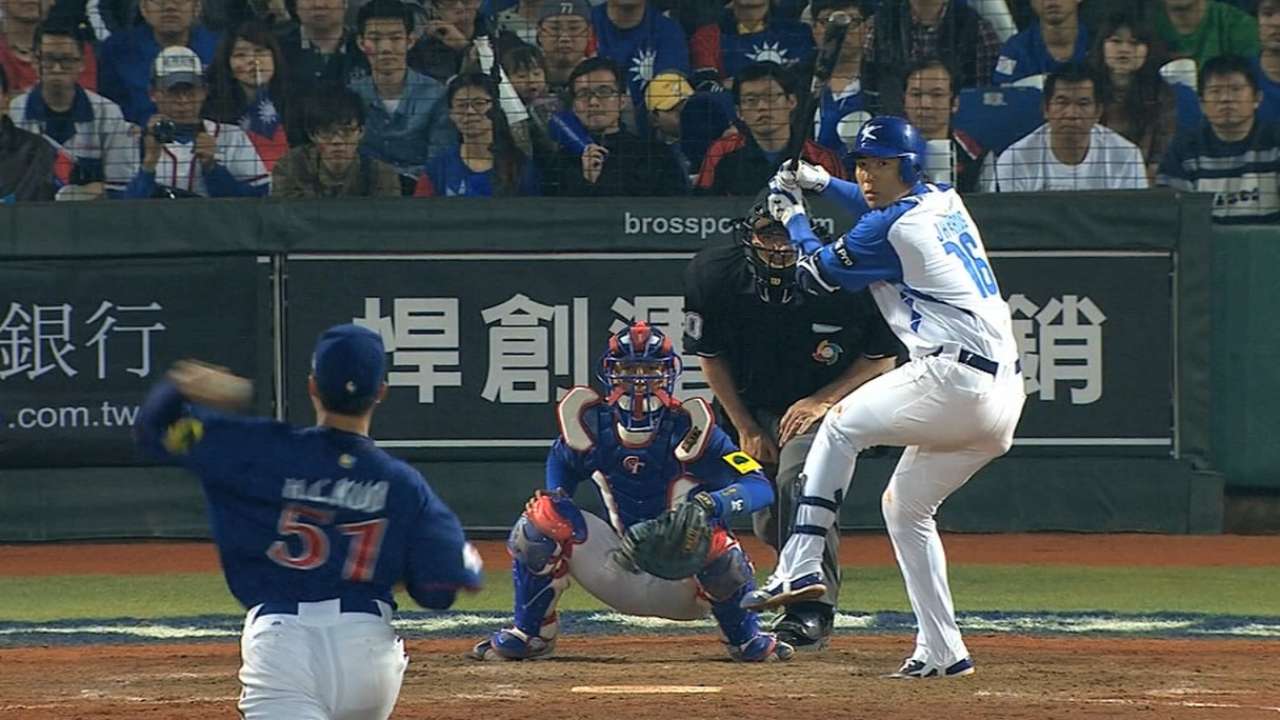 When you've signed strong-armed neophytes from India and taught them how to pitch, and when you've invested almost six years in trying to get the first true African to the Major Leagues, no one can be too surprised when you take a shot on a 27-year-old shortstop in his prime, no matter what language he speaks.
Can they?
The Pirates had done all that yet weren't widely seen as a likely team to bid for Jung-ho Kang, who is coming off a 40-homer season in Korea. They see the infielder as a potential bargain in a marketplace with limited inventory in power hitting, as well as a rare low-risk investment in overseas talent.
You want gambles? Then sign pitchers like Rinku Singh and Dinesh Patel -- whose story was told in the movie "Million-Dollar Arm'' -- or an infielder like Gift Ngoepe, who put himself on the radar with a strong showing for South Africa in the World Baseball Classic.
"We know that we are not going to sign free-agent players that are in demand by the Yankees and teams like that,'' Pirates assistant general manager Kyle Stark said a few springs back about those experiments. "We have to be creative in how we go about getting our players. We have to be open minded and we have to look hard, very hard.''
It's fitting for the Pirates to be out front in the search for international talent. The late Howie Haak helped them blaze the trail to Latin America, discovering the likes of Roberto Clemente, Manny Sanguillen and Tony Pena.
It's in that vein that they've supported the 24-year-old Ngoepe in a slow climb to Double-A Altoona and given the 26-year-old Singh two years to recover from an elbow injury that led to Tommy John surgery.
The process with Kang will not be nearly as complicated.
Since the Nexen Heroes accepted their winning bid of about $5 million for his rights through the Korean Baseball Organization's posting system, the Pirates have 30 days to reach agreement with him on a contract. It's an attractive proposition for the team because he doesn't come with Draft choice compensation or count against its international signing pool.
But you wonder how much flexibility the Pirates can have in the upcoming negotiations? Their back-to-back Wild Card teams opened 2013 and '14 with Opening Day payrolls of about $67 million and $72 million, and the 12 arbitration cases facing them could send next season's payroll beyond $85 million.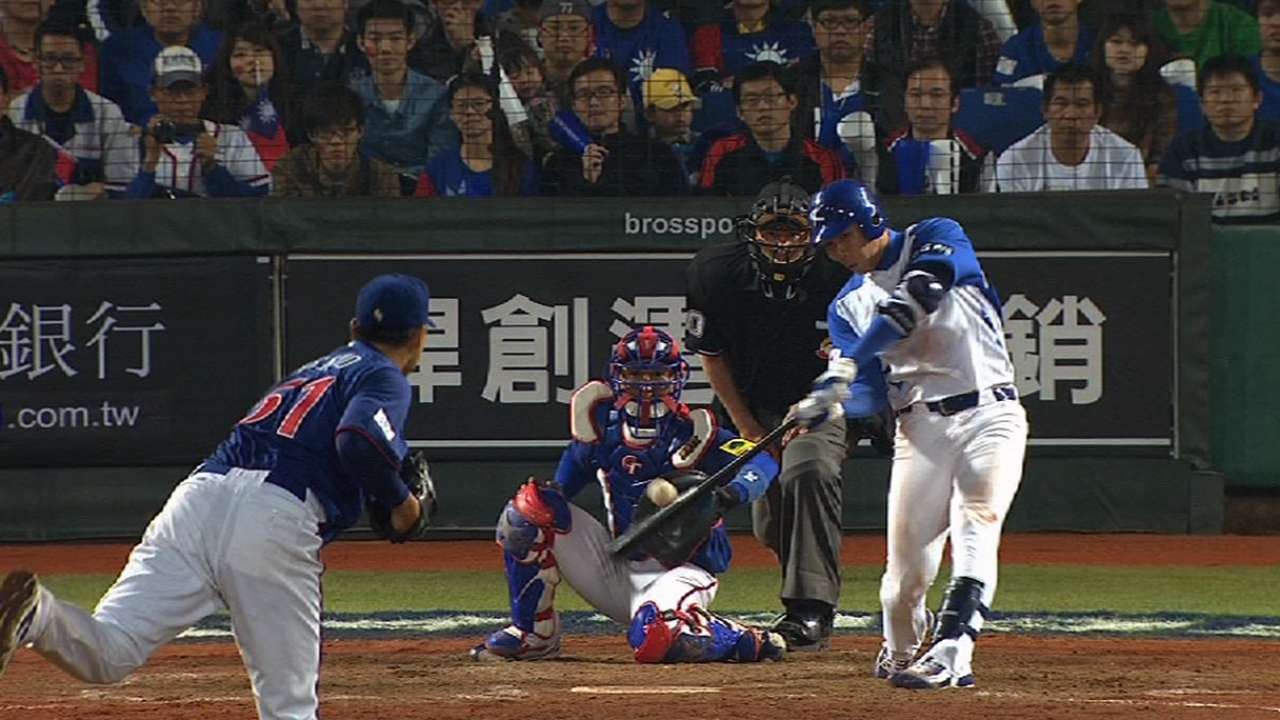 As with any international players, there's a lot of guesswork that goes into projecting Kang's potential against MLB talent. But don't you hope that the Pirates are sufficiently intrigued to find out?
Jordy Mercer was Clint Hurdle's primary shortstop last season, replacing Clint Barmes. Second baseman Neil Walker, the Pittsburgh native, has been the most notable middle infielder in the Andrew McCutchen era but as a four-plus player with a projected arbitration figure of $8.6 million has reached a critical phase in his tenure.
As good as Walker's been at the plate, the defensive metrics don't love him. Kang, at the least, would offer a second-base alternative if he can't take Mercer's job at shortstop.
It's easy to diminish Kang's stats in the KBO because of thin pitching and small ballparks -- and maybe juiced baseballs too, looking at the wave of run-scoring in the league. But scouts say he has legitimate bat speed, an approach that punishes pitchers when he's ahead in the count and plenty of power to get the ball out of even parks like Petco, Citi Field and Safeco.
Even if you include versatile players like Ben Zobrist and Anthony Rendon, who play other positions as well, only 15 middle infielders have had 20-homer seasons in the last three years. Ian Desmond, Troy Tulowitzki, Robinson Cano and Hanley Ramirez are the only ones who have done it in back-to-back years.
Kang has enough power to jump right onto this list (which, by the way, includes the Pirates' Walker, who hit 23 this year). If Kang can make the cultural transition to the United States and -- big question here -- be solid in the field, he could help the Pirates stay in the thick of the postseason picture.
Kang is listed at 6-feet, 180 pounds, but reports say he's got a heavy lower body, which limits his range. While playing on turf fields in Korea, he has waited back to field balls, trusting his arm to get outs. He'll have to move differently if he makes it to PNC Park but he has two things going for him -- the Pirates are as smart as any team in defensive positioning, and his solid arm gives him the flexibility to move to third base if that's needed. The Bucs are planning to shift Pedro Alvarez to first base to open third for Josh Harrison, who may have had as much to do with them returning to the playoffs as McCutchen, but Harrison has shown he can play all over the field.
Who knows how this will all work out. The Pirates' winning bid on Kang is an intriguing development, if not yet a Disney movie.
Phil Rogers is a columnist for MLB.com. This story was not subject to the approval of Major League Baseball or its clubs.