MLB.com Columnist
Richard Justice
Twins recognize quality with Hughes' extension
In addition to Santana deal, club is looking to contend in loaded AL Central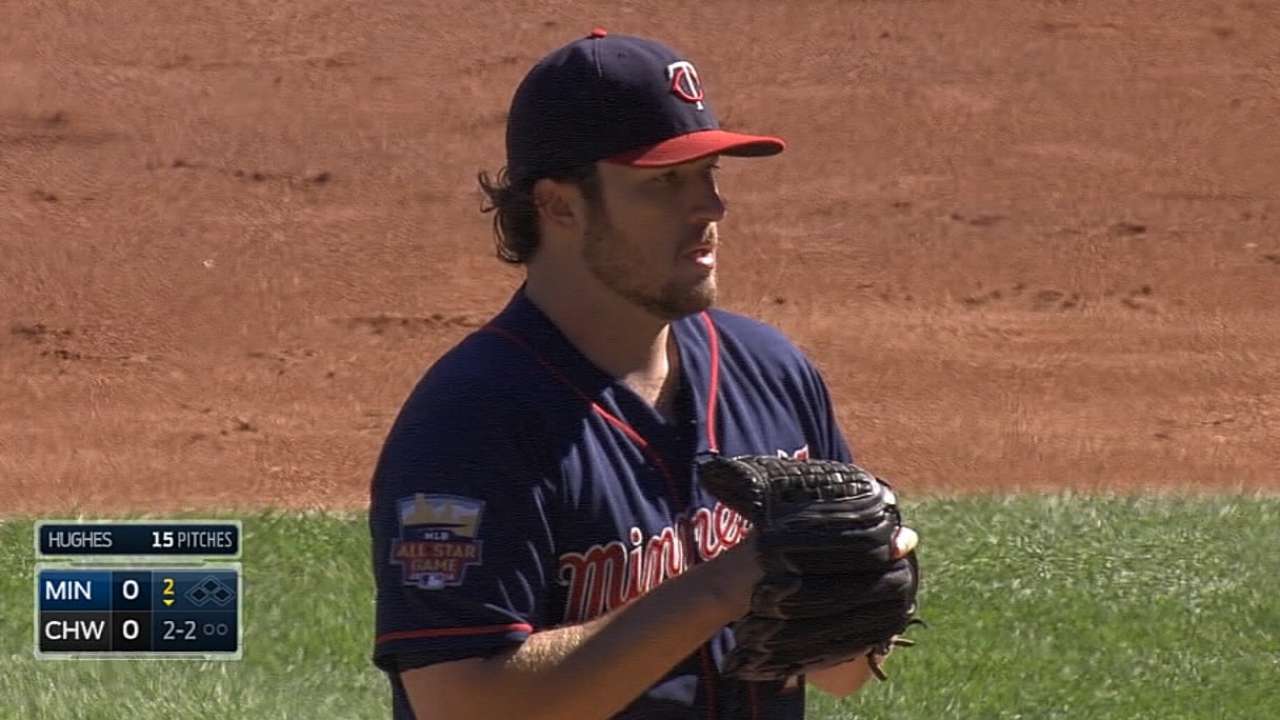 The Minnesota Twins didn't tear up Phil Hughes' contract and give him a new one because of that amazing gesture at the end of the season. By then, they already knew what they had in Phil Hughes.
Hughes is the type of pitcher capable of anchoring an entire staff. He's also only 28 years old, and the Twins believe he'll perform at a high level for several more years. That's what he did last season, when he made 32 starts and logged 209 2/3 innings.
Inside those numbers were these two: 16 walks, 186 strikeouts. Try and wrap your mind around that one. One walk every other start. Hughes walked six hitters in his first four starts of the season and 10 in 28 after that. His 11.63 strikeout-to-walk ratio was the best in MLB history.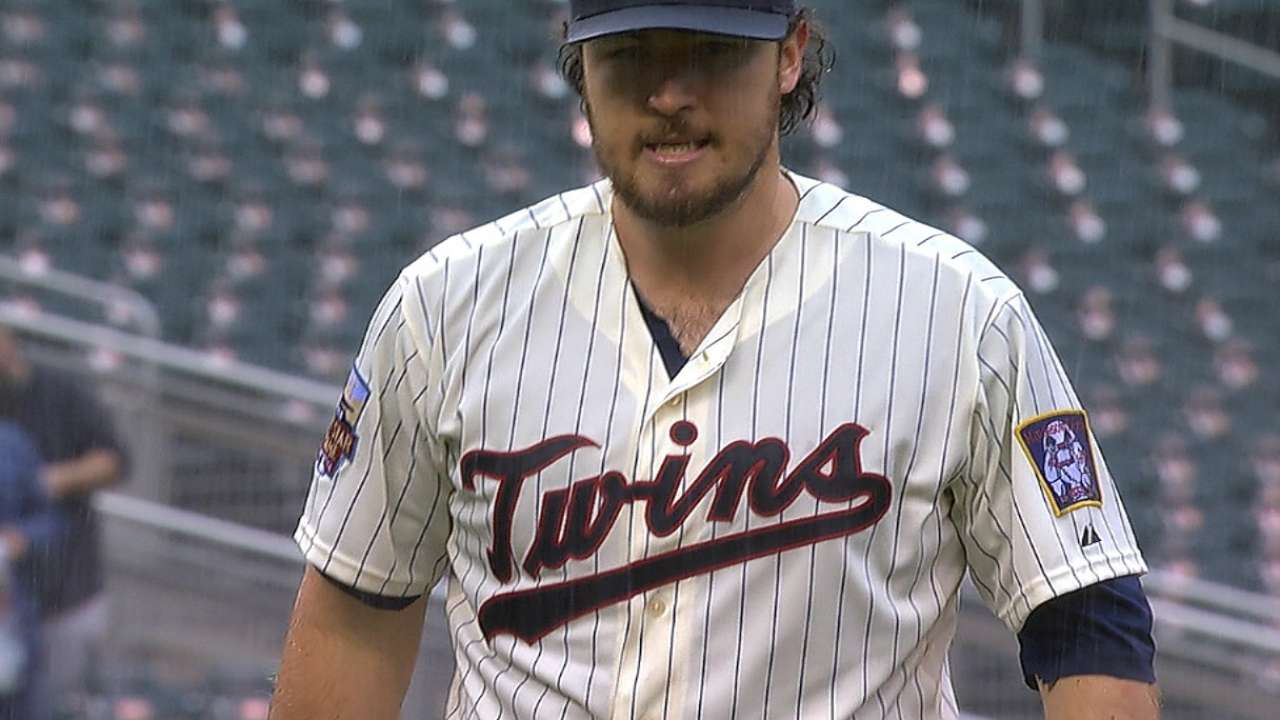 Hughes threw a first-pitch strike 72.5 percent of the time, tops in baseball. Strikeouts and walks don't tell the whole story of his professional rebirth in the Twin Cities, but they say plenty.
Hughes didn't throw harder than he had in previous years. He did drop his slider and began throwing a cutter that he'd tried earlier in his career. He threw more curves and fewer changeups.
In the end, though, Hughes' success in Minnesota was about more than that. He found a comfort level and a confidence that he may not have had during seven seasons with the Yankees. He trusted his stuff in a way he probably never had before.
Now about that final week of the season. After Hughes' final start, he was one out short -- one lousy out -- of a $500,000 bonus. His last outing was cut short by rain, which made his missing the bonus almost a fluke.
Twins manager Ron Gardenhire offered to pitch Hughes in relief on the final weekend so he could get that out. Hughes declined, saying he wouldn't have felt right about it and that it wouldn't have been in the spirit of the contract.
Had Hughes taken the ball and gotten the final out, no one would have thought less of him. Most of us would have done the same thing. However, the way he handled it spoke volumes about him, about how he sees himself and contracts and professionalism. If he was going to take the money, he was going to earn it the way it was supposed to be earned.
And that's the other thing the Twins already knew about Hughes. He's a solid guy, a relentless worker, a total pro. He represents the things every professional team would like its players to be.
When a team believes it's close to turning a corner, when it's about to promote two of the best prospects in the game, attitude and environment and doing the right thing matter. Young players pay attention to everything.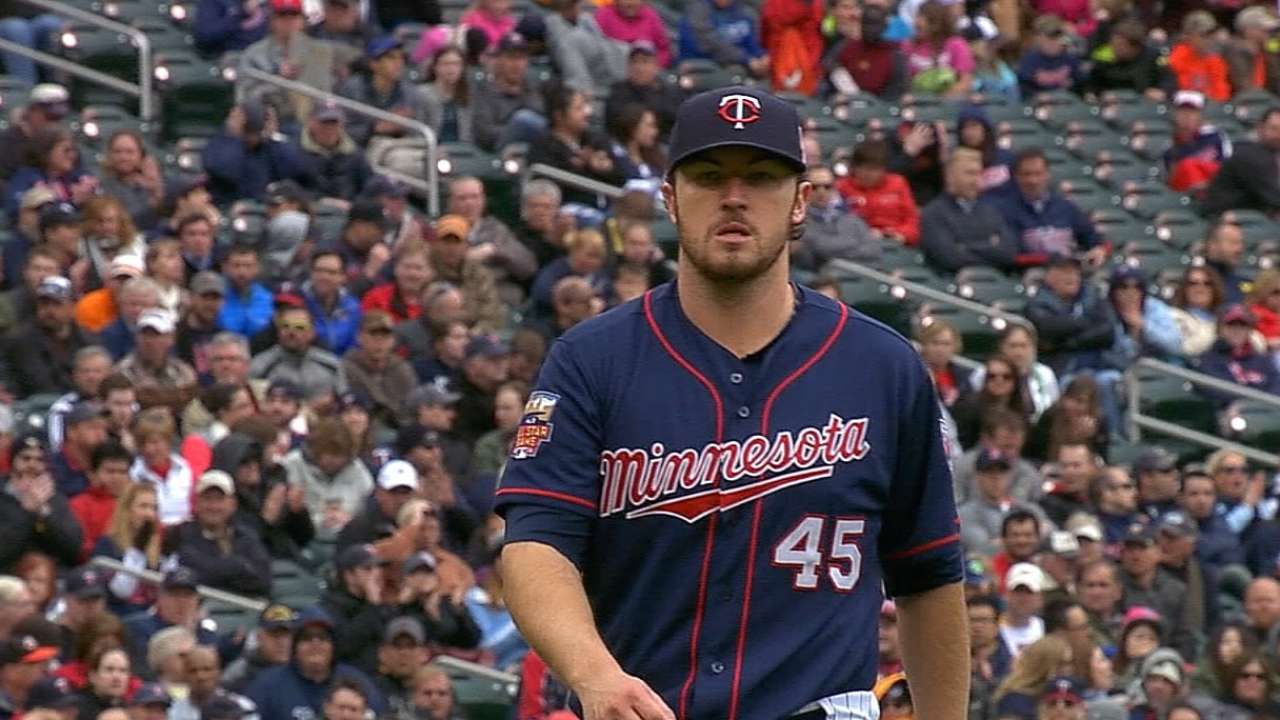 "This is a quality guy," general manager Terry Ryan said on that final weekend of the season. "He's got a longer view of exactly what he wants to get done. Nowadays it's a tough thing to come by a guy with that type of attitude. He's a good man. He's done a wonderful job for us."
As Ryan set about upgrading his pitching staff, he remembered what Hughes had done for the Twins. And so as he completed a four-year, $55-million deal with free-agent Ervin Santana, he kept Hughes in mind.
On Monday, the Twins announced they'd signed Hughes to a three-year, $42 million extension over and above the two years and $16 million he had remaining on his current deal.
Since he was under contract for two more years, the Twins bumped his salary from $8 million to $9.2 million in 2015 and 2016. Hughes will then make $13.2 million during the final three years of the deal.
When Ryan returned as GM three years ago, he had one basic goal: to acquire all the pitching he could find and then to acquire more pitching. He has young players expected to push for jobs, but at the front of his rotation, he has four veterans: Hughes, Santana, Ricky Nolasco and Mike Pelfrey.
Ryan also brought outfielder Torii Hunter back to the team he began with. So as the Twins await the arrival of outfielder Byron Buxton and third baseman Miguel Sano -- both could debut in 2015 -- he hope to have solidified his pitching staff and added another productive veteran hitter.
The American League Central is a monster division. The Tigers and Royals think they're both good enough to go back to the playoffs, while the White Sox and Indians appear to be better.
But the Twins are trending upward, too. In baseball's new landscape, they see themselves as being in the mix. As many as 26 or 27 other teams do, too. Ryan's deals for Hughes and Santana provide long-term stability and two more of many reasons for optimism.
Richard Justice is a columnist for MLB.com. Read his blog, Justice4U. This story was not subject to the approval of Major League Baseball or its clubs.