AL West contenders take aim at Angels
Top-heavy division undergoing subtle changes in Hot Stove season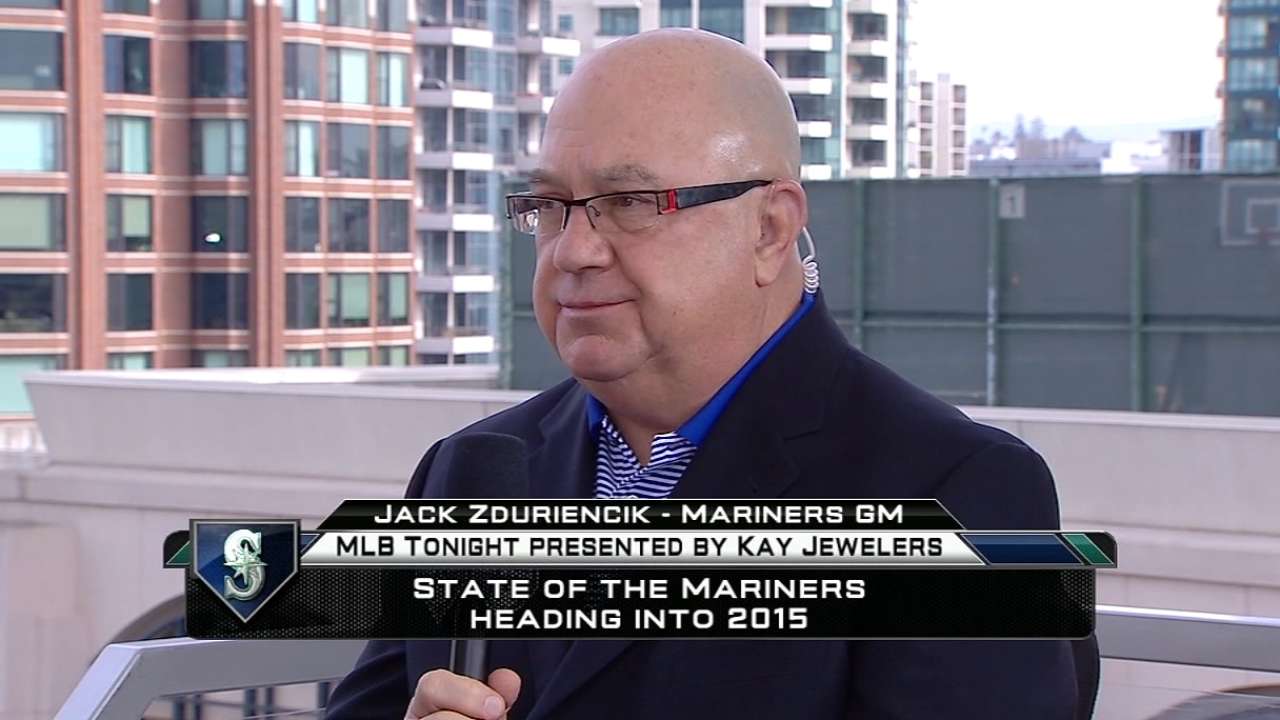 There's been a whole lot of noise out West this winter on the Hot Stove scene, but much of the major action has emanated from the National League, where the Padres and Dodgers have dominated the headlines.
Outside of an interesting roster overhaul by Billy Beane of the A's, American League West general managers have been quieter to date, perhaps not surprising given the division's strong showing in 2014 when the Angels posted the best regular-season record of any club in the Major Leagues at 98-64 and three teams finished with 87 or more wins, a claim no other division could make.
After finishing one win shy of an AL Wild Card, Seattle has made the biggest free-agent splash in the division for the second straight year. But instead of the whopper $240 million contract for Robinson Cano, this time the Mariners settled on a $57 million deal for Nelson Cruz.
Beane has been extremely active in the trade market, but most of his deals have involved shipping some of his club's top veterans for younger, less-expensive talent. The defending champion Angels have also been busy swapping players, though focusing on smaller deals designed more to tweak their roster as opposed to Oakland's major retooling efforts.
A young Astros club has bolstered its hopes with some key free-agent signings, while the Rangers figure to improve simply by getting healthier after a tough 2014 and have made some moves to solidify their rotation depth as well. If the two Texas teams get better, the division figures to be extremely competitive from top-to-bottom.
Here's a team-by-team glance at what's happened in the division so far this winter, and what remains to be done, from each of the AL West beat writers:
L.A. ANGELS OF ANAHEIM
2014 record: 98-64, first in AL West.
Free-agent signings: Cuban INF Roberto Baldoquin (unofficial); RHP Jeremy McBryde, 1 year, $507,000.
Trade acquisitions: OF Matt Joyce, SP Andrew Heaney, SP Nick Tropeano, INF Josh Rutledge, RP Cesar Ramos, C Drew Butera, 2B Johnny Giavotella, C Carlos Perez, OF Daniel Robertson.
Free-agent departures: RP Jason Grilli, RP Joe Thatcher, INF John McDonald, C John Buck, INF Ian Stewart, OF Brennan Boesch, RP Sean Burnett, OF Tony Campana, RP Michael Roth.
Trade departures: 2B Howie Kendrick, RP Kevin Jepsen, C Hank Conger, RP Mark Sappington, RP Jairo Diaz, RP Brian Broderick, OF Matt Long.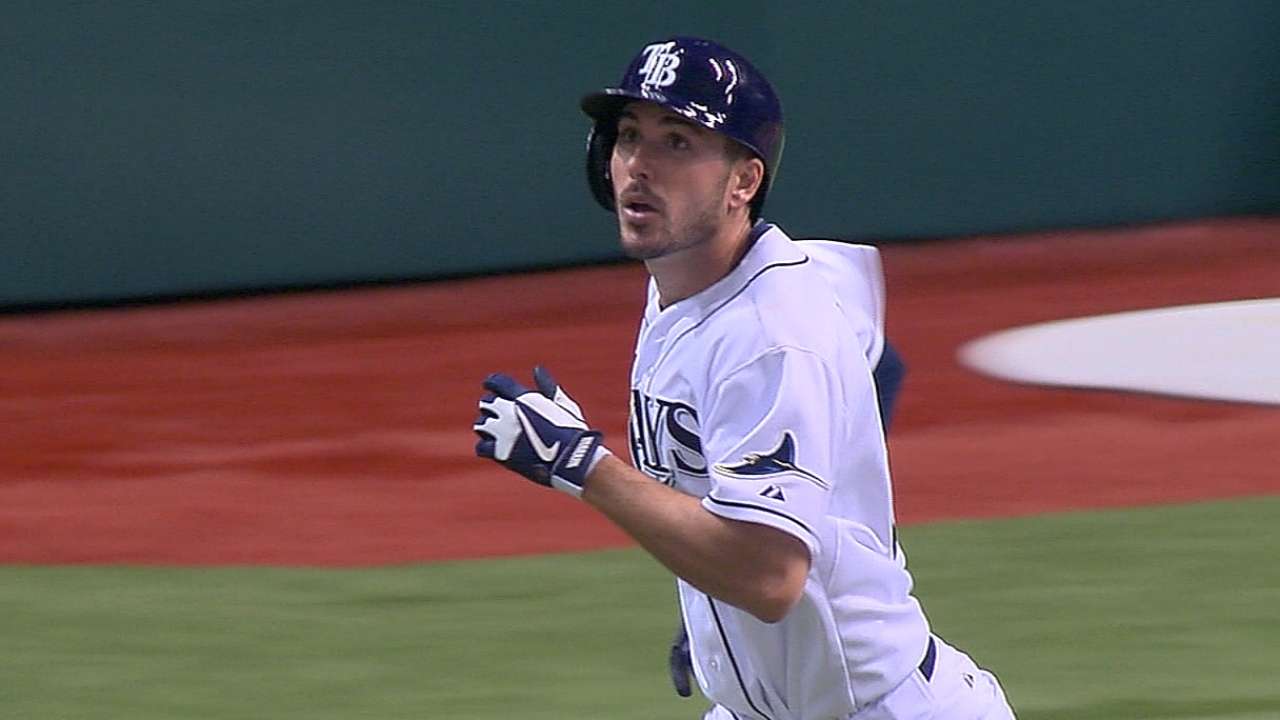 Offseason highlights: The Angels have basically accomplished their two main goals heading into the offseason -- creating payroll flexibility and adding cost-controlled starting pitching. They shed Kendrick's $9.5 million salary for 2015, added two young starters in Heaney and Tropeano, and also created roster flexibility by adding a lefty to their lineup (Joyce) and their bullpen (Ramos). The Angels also added controllable middle-infield depth with Baldoquin and Rutledge.
Still to be done: Angels general manager Jerry Dipoto seems very content with his roster as it stands. He'd still like to re-sign the non-tendered Gordon Beckham, who would figure to get the majority of at-bats at second base, and will look to obtain sign a veteran lefty reliever on a Minor League contract later in the offseason. Barring another team willing to pay almost all of the remaining salaries for Josh Hamilton and C.J. Wilson -- highly, highly unlikely -- that's probably it.
-- Alden Gonzalez
OAKLAND ATHLETICS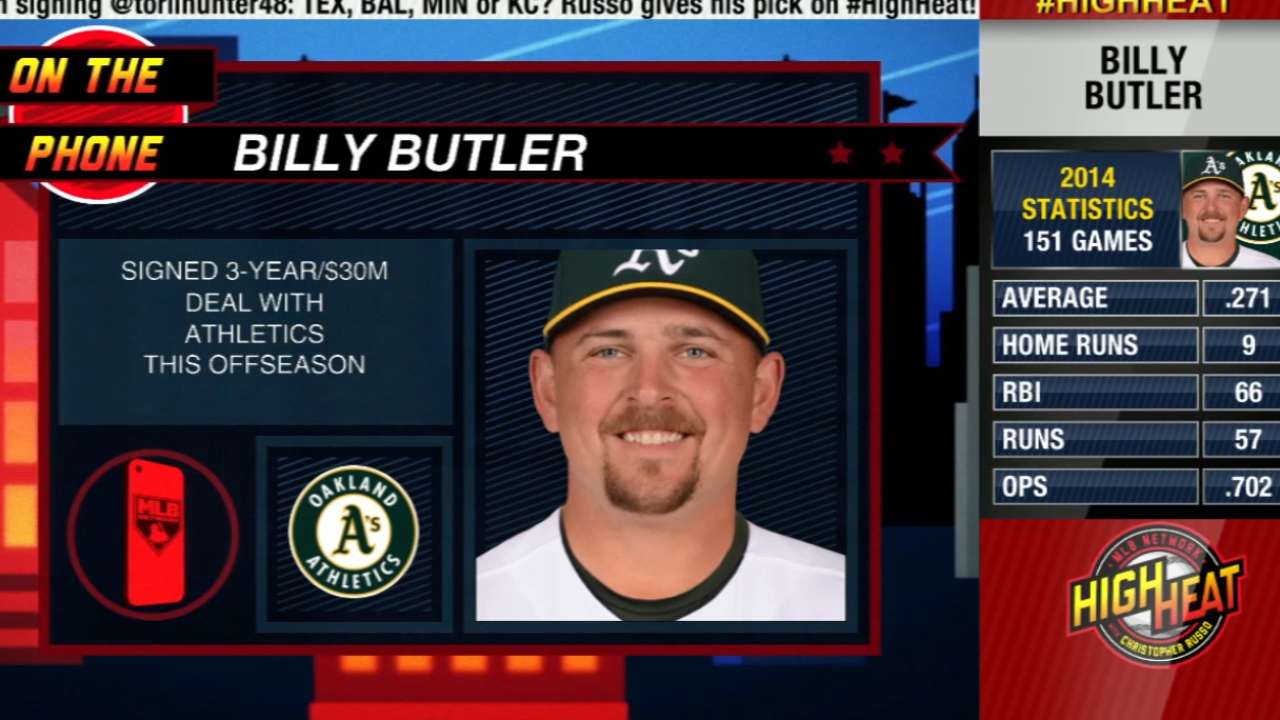 2014 record: 88-74, second in AL West.
Free-agent signings: DH/1B Billy Butler, 3 years, $33 million.
Trade acquisitions: RHPs Chris Bassitt, Kendall Graveman, Jesse Hahn, R.J. Alvarez; LHPs Sean Nolin, Eury De La Rosa; C Josh Phegley; INFs Ike Davis, Brett Lawrie, Marcus Semien, Mark Canha, Rangel Ravelo, Franklin Barreto, Joey Wendle.
Free-agent departures: LHP Jon Lester; RHPs Jason Hammel, Luke Gregerson; C Geovany Soto; INFs Jed Lowrie, Alberto Callaspo; OF Jonny Gomes; DH Adam Dunn.
Trade departures: RHPs Jeff Samardzija, Michael Ynoa; 3B Josh Donaldson; 1B/OF Brandon Moss; C Derek Norris.
Offseason highlights to date: The A's have blown up their 2014 roster and dealt several big assets -- four All-Stars to be exact in Donaldson, Moss, Norris and Samardzija -- to acquire younger, cost-controlled talent in an attempt to balance the short term with the long term.
Still to be done: Though they've already been plenty busy, the A's could use an upgrade or two to help bolster their now-depleted lineup. By trading such big names and, in turn, trimming payroll, they have the money to do this -- roughly $15-20 million.
-- Jane Lee
SEATTLE MARINERS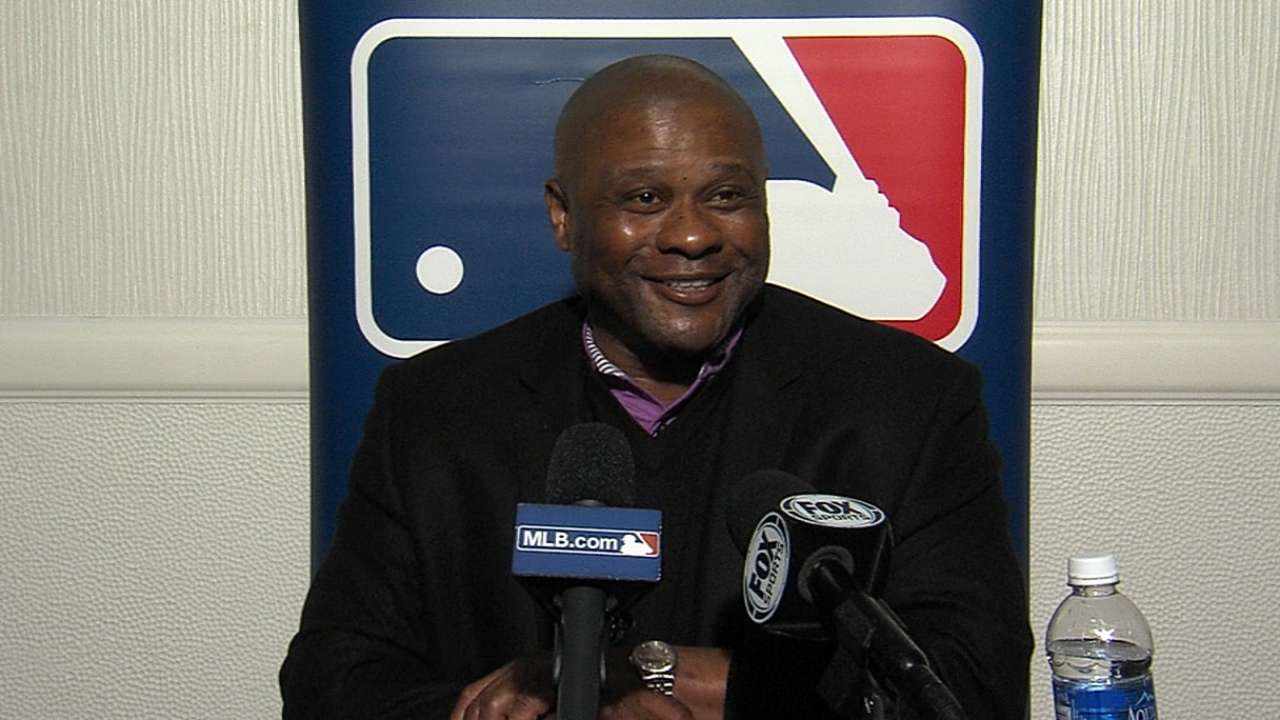 2014 record: 87-75, third in AL West.
Free-agent signings: DH Nelson Cruz, 4 years, $57 million.
Trade acquisitions: LHP J.A. Happ; OF Justin Ruggiano.
Free-agent departures: RHP Chris Young; LHP Joe Beimel; OFs Endy Chavez and Chris Denorfia; DHs Corey Hart and Kendrys Morales.
Trade departures: OF Michael Saunders, Minor League RHP Matt Brazis.
Offseason highlights to date: Signing Cruz gives Seattle a right-handed slugger to hit behind Cano in the middle of the lineup for a team that had fewer holes to fill this offseason; third baseman Kyle Seager signed a seven-year, $100 million extension to lock him up through 2021; the acquisition of Happ provides needed depth for rotation.
Still to be done: The trade for Ruggiano from the Cubs adds another needed right-handed bat, but Jack Zduriencik is still pursuing a left-handed-hitting outfielder to potentially pair with Ruggiano in a platoon situation in right field. Zduriencik says he still might add another piece to Seattle's outstanding bullpen as well.
-- Greg Johns
HOUSTON ASTROS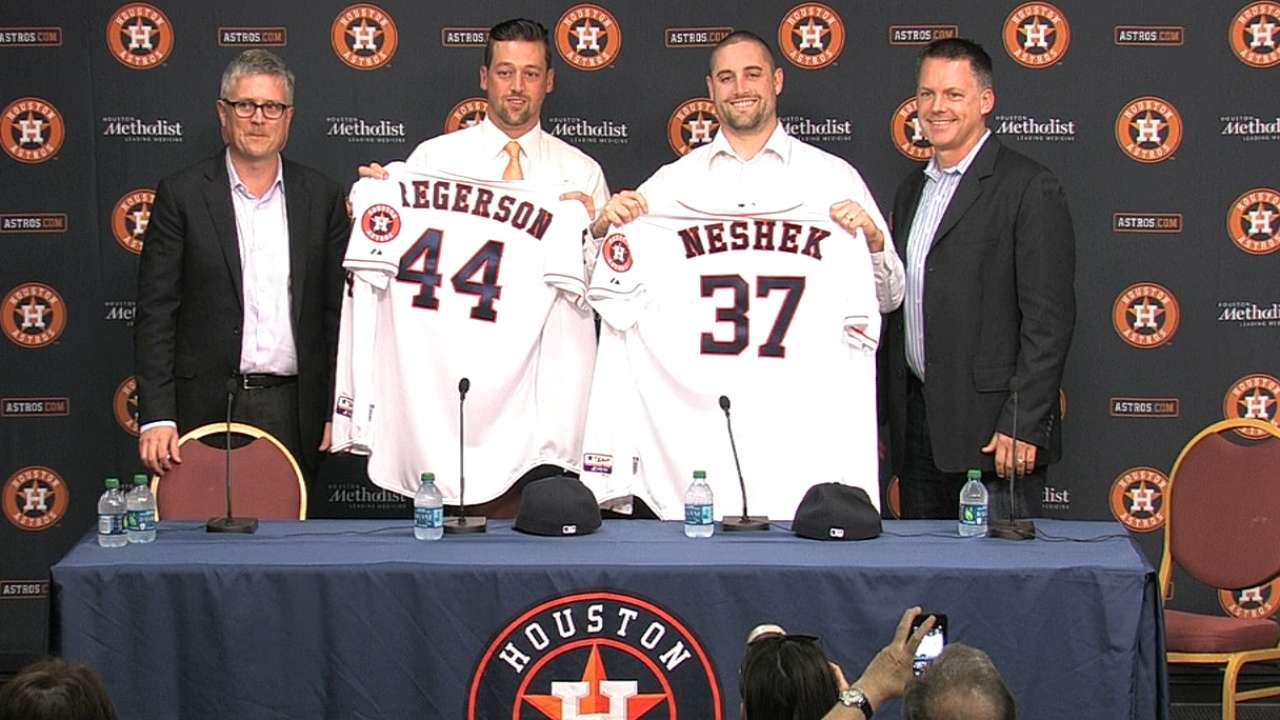 2014 record: 70-92, fourth in AL West.
Free-agent signings: SS Jed Lowrie, 3 years, $23 million with option; RHPs Pat Neshek, 2 years, $12.5 million with option and Luke Gregerson, 3 years, $18.5 million.
Trade acquisitions: C Hank Conger.
Free-agent departures: INF/OF Jesus Guzman.
Trade departures: RHP Nick Tropeano.
Offseason highlights to date: The Astros addressed their biggest need by signing Neshek and Gregerson to add to the back end of a bullpen that has been beaten up in recent years. Lowrie returns to Houston to start at shortstop with hopes he will upgrade the offensive production at that position.
Still to be done: The Astros would still like to add a budget-friendly starting pitcher to the mix, but that could come closer to Spring Training. They've been trying to find someone capable of playing first base and third base to spell youngsters Matt Dominguez (third) and Jon Singleton (first), both of whom scuffled at the plate last year.
-- Brian McTaggart
TEXAS RANGERS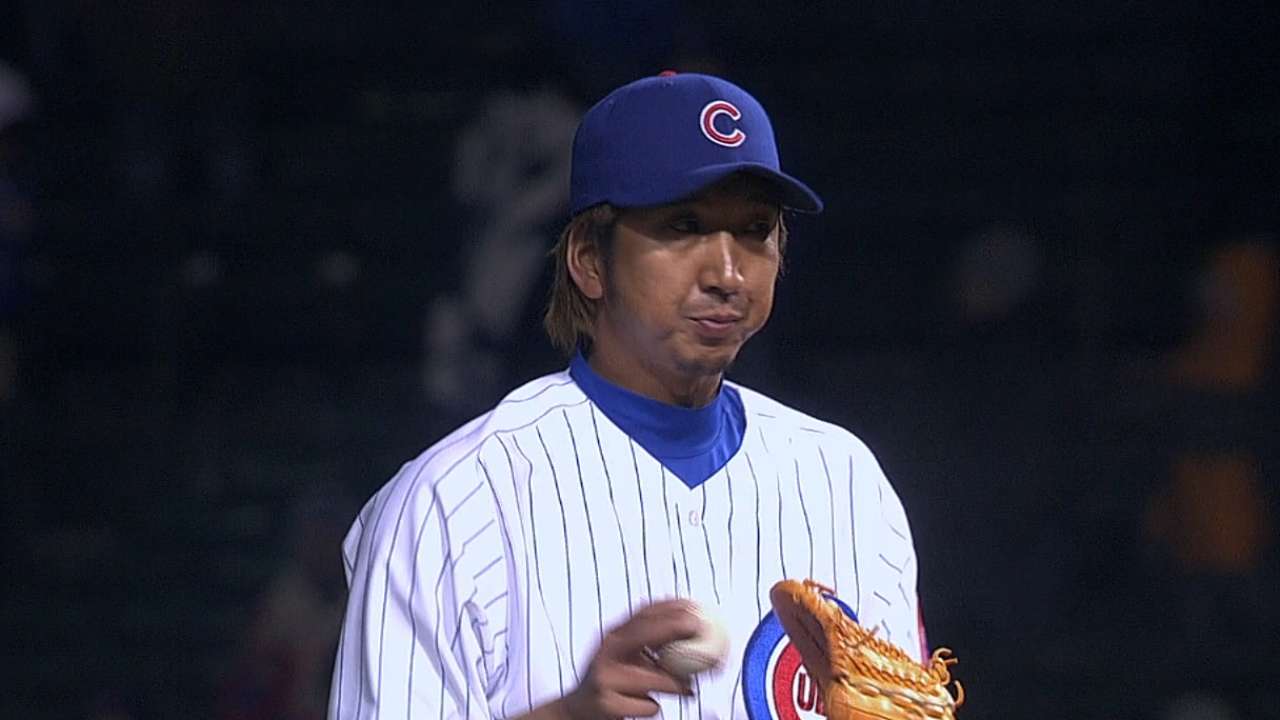 2014 record: 67-95, fifth in AL West.
Free-agent signings: RHP Kyuji Fujikawa 1-year, $1.1 million; RHP Colby Lewis, 1-year, $4 million.
Trade acquisitions: LHP Ross Detwiler.
Free-agent departures: OF Alex Rios; RHP Alexi Ogando; RHP Miles Mikolas; LHP Aaron Poreda; OF Jim Adduci.
Trade departures: OF Daniel Robertson; Minor League INF Chris Bostock and RHP Abel De Los Santos.
Offseason highlights to date: Adding Lewis and Detwiler gives the Rangers two starters for the rotation behind Yu Darvish and Derek Holland. Fujikawa, who had Tommy John elbow reconstruction surgery in 2013, could be an effective setup reliever if he returns to the level that made him one of the most dominating closers to come out of Japan. Another intriguing acquisition is outfielder Delino DeShields in the Rule 5 Draft. He is a player with tremendous speed who could stick with the team as a fourth outfielder.
Still to be done: The Rangers are still looking for catching help and possibly an outfielder. But the big question is if they will get seriously involved with free-agent pitcher James Shields. The Rangers suggest he is likely to be beyond their price range but that didn't keep them from meeting with Shields and his agent during the Winter Meetings.
-- T.R. Sullivan
Greg Johns is a reporter for MLB.com. Follow him on Twitter @GregJohnsMLB as well as his Mariners Musings blog. This story was not subject to the approval of Major League Baseball or its clubs.