Adames, Franco stand out with leagues in Latin America ending
Rockies, Phillies prospects finish winter with big batting numbers, carry momentum into '15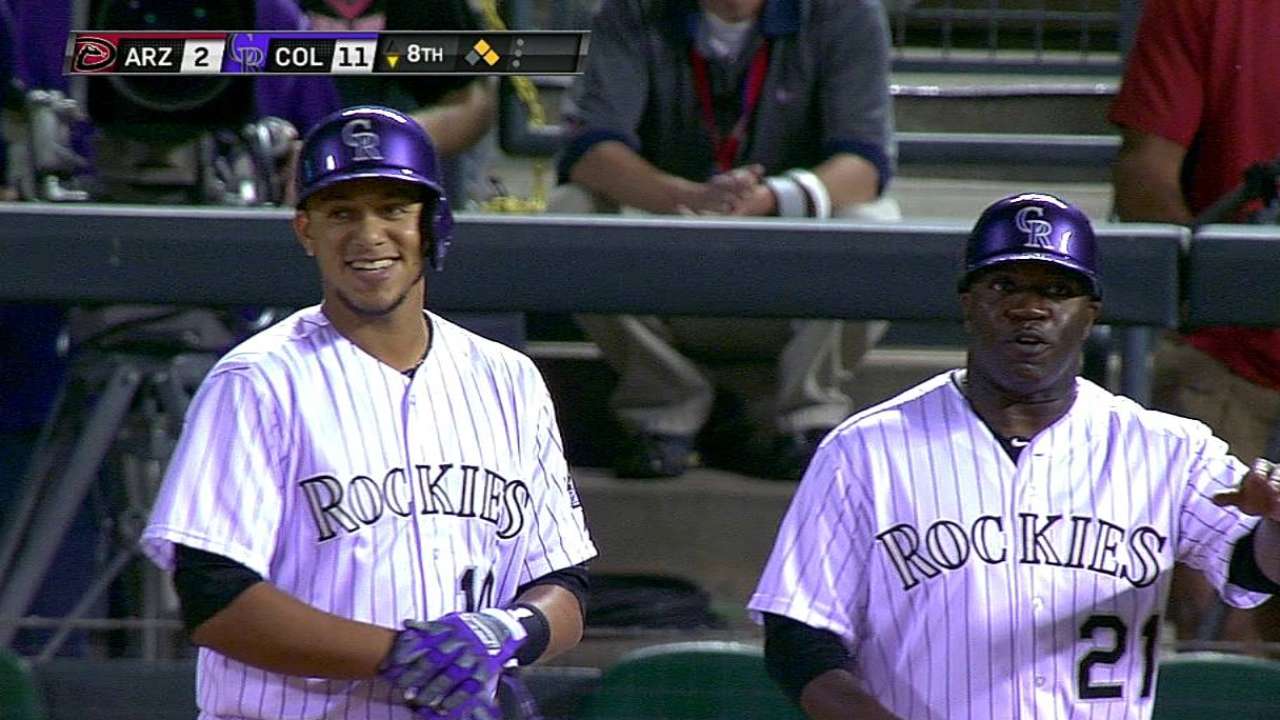 The approach of Christmas and the end of the year also signals the end of the winter ball regular season in Latin America. The season ended Sunday in the Dominican Republic and leagues throughout the rest of Latin America will also reach their conclusion in the next two weeks.
As the season reached the home stretch, prospects remain in the heart of the action. Below is a look at how some of the top prospects playing in winter leagues have fared.
• Shortstop Cristhian Adames, the Rockies' No. 13 prospect, finished the regular season on a six-game hitting streak for Toros del Este and won the Liga de Beisbol Dominicano batting title. He went 6-for-17 in four games last week to end the season hitting .353/.426/.473 in 47 games. He finished well ahead of Braves outfielder Zoilo Almonte, who hit .338/.395/.475 for Aguilas Cibaenas. Adames, a Dominican native, also led the league with 59 hits and ranked second in OBP and fourth in OPS. His strong winter campaign capped his already notable year highlighted by his Major League debut in July.
• Adames wasn't the only prospect to find himself on the batting leaderboard in the Dominican Republic. Third baseman Maikel Franco, the Phillies' No. 3 prospect, hit seven home runs in 38 games this winter for Gigantes del Cibao. He ranked second in the league, one off of the pace set by Carlos Peguero. Franco, ranked No. 54 on MLBPipeline.com's Top 100 Prospects list, hit .272/.335/.469 and also ranked second in the league with 29 RBIs, trailing only Royals outfielder Moises Sierra.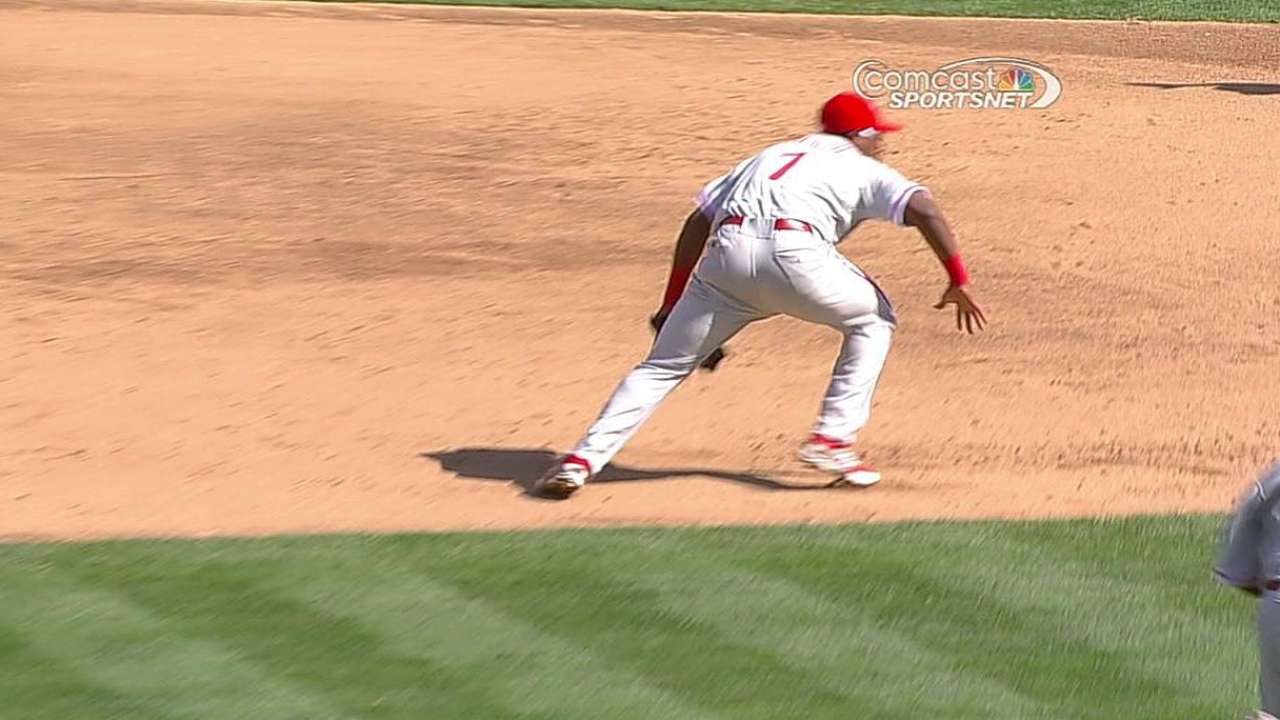 • Right-hander Juan Jaime, the Braves' No. 18 prospect, had perhaps the most impressive season of any pitching prospect in the Dominican Republic. The 27-year old appeared in 20 games for Tigres del Licey and struck out 25 batters in 16 1/3 innings. Jaime finished the season with seven consecutive scoreless appearances. During that streak, which began in November, he struck out nine batters in 5 2/3 innings. The hard-throwing Dominican native's strong performance this winter served to cap his impressive year that saw him save 18 games for Triple-A Gwinnett and make his Major League debut in June.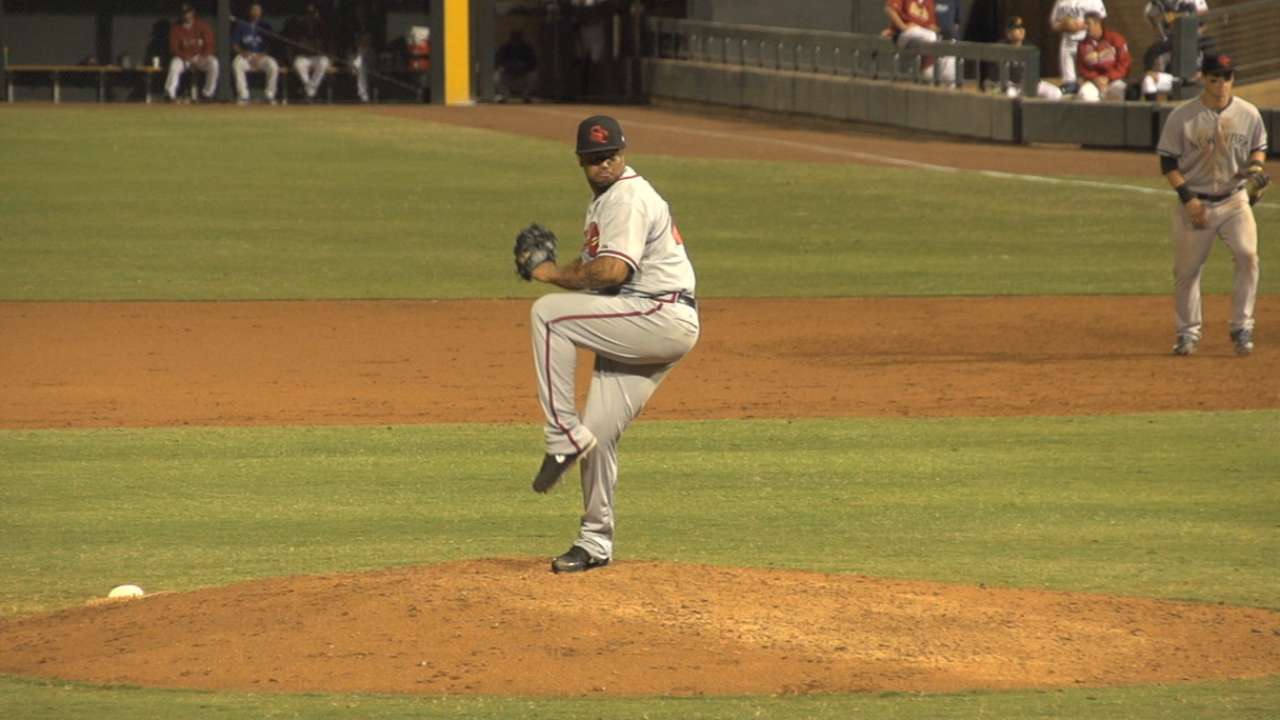 • Third baseman Christian Villanueva, the Cubs' No. 17 prospect, returned home to Mexico this winter after a tough season in which he hit .230/.297/.379 with 10 home runs and 106 strikeouts in 126 games between Triple-A Iowa and Double-A Tennessee. After a solid start to the winter for Yaquis de Obregon, he has fallen into a slump this month and is 3-for-40 in his last 10 games. Despite his recent struggles, Villanueva was still able to show off his power this week. He homered twice and now ranks sixth in Liga Mexicana del Pacifico with nine home runs in 44 games. The 23-year old is hitting .212/.297/.417 and has driven in 20 runs this winter
• Outfielder Henry Ramos, the Red Sox's No. 19 prospect, appeared to be on his way to a breakout season with Double-A Portland when a stress fracture in his left tibia ended his season in late May. He's been able to get back on the field this winter for Criollos de Caguas in his native Puerto Rico and is starting to find a groove after a slow start. He went 3-for-9 last week and is now hitting .290/.405/.290 in his last 10 games. Overall this winter, the 22-year old is hitting .223/.325/.272 with one home run and one stolen base in 30 games.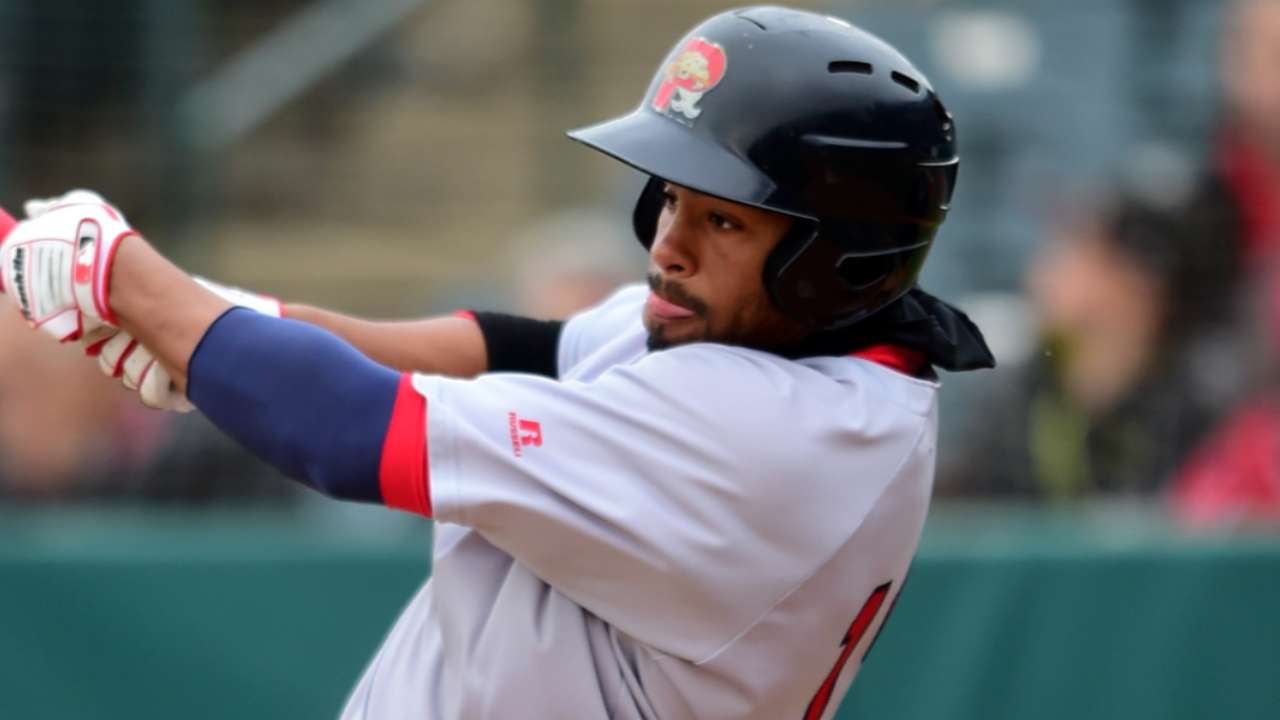 • After a sizzling start to the winter for Caribes de Anzoategui that saw him go to the top of the home run leaderboard in Venezuela, shortstop Orlando Arcia has cooled off somewhat. But with his help, Caribes enters the final week of the season with a two-game lead in Liga Venezuela Beisbol Profesional and has clinched a playoff spot. Arcia, the Brewers' No. 2 prospect, is hitting .268/.336/.449 with seven home runs in 53 games. The Venezuelan native ranks eighth in the league in home runs, one ahead of his brother Oswaldo Arcia, the Twins outfielder, who has six homers in 28 games.
Teddy Cahill is a reporter for MLB.com. Follow him on Twitter at @tedcahill. This story was not subject to the approval of Major League Baseball or its clubs.