Twins extend Hughes through 2019
Deal is most lucrative for pitcher in franchise history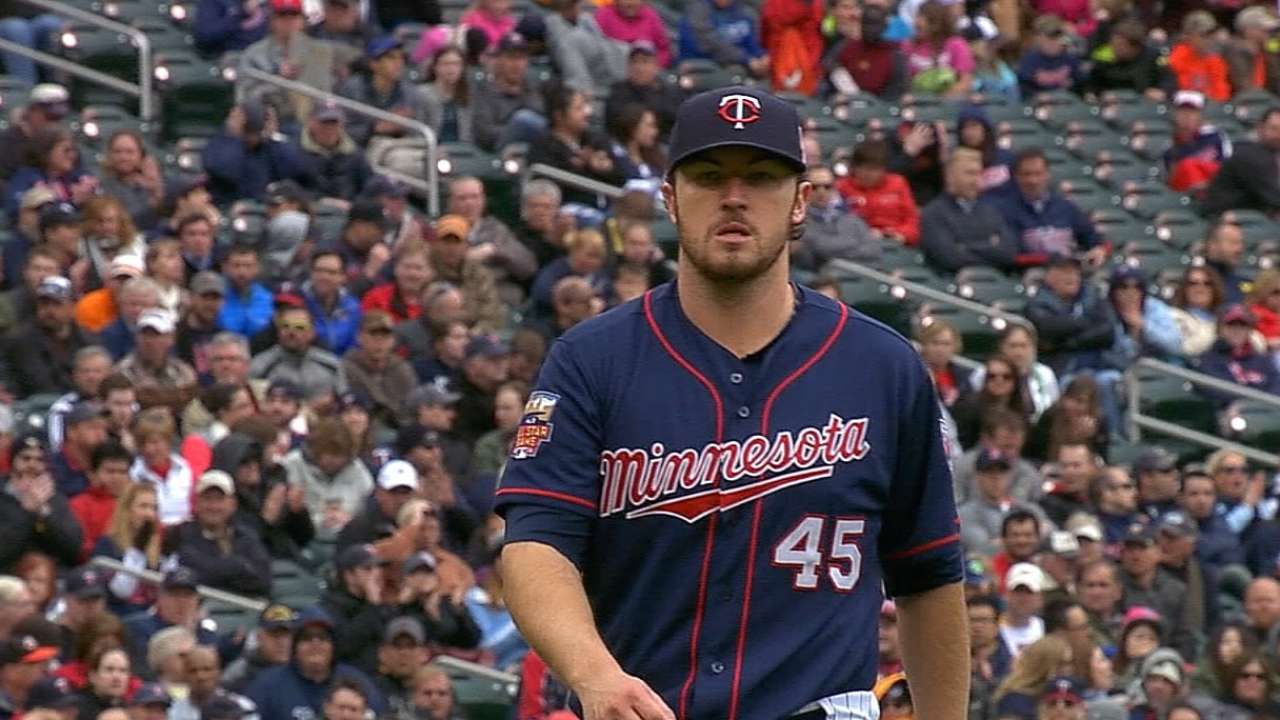 MINNEAPOLIS -- Shortly after his first season with the Twins came to a close in late September, Phil Hughes called his agent, Nez Balelo, to ask him to explore the possibility of an extension.
Hughes enjoyed his first season in Minnesota, and the ball started rolling on an extension in mid-November, when his agent met with Twins representatives at the annual General Managers Meetings.
Hughes, 28, was rewarded Monday with a three-year extension worth $42 million that brings his total contract value to $66 million over six years, including last season, when he made $8 million. Hughes, who was slated to make $8 million in both 2015 and '16, will now make $9.2 million each of those years before making $13.2 million per season from 2017-19.
The extension essentially makes Hughes' contract a five-year, $58 million deal, which is the richest for a pitcher in club history, surpassing Ervin Santana's five-year, $55 million deal signed earlier this month.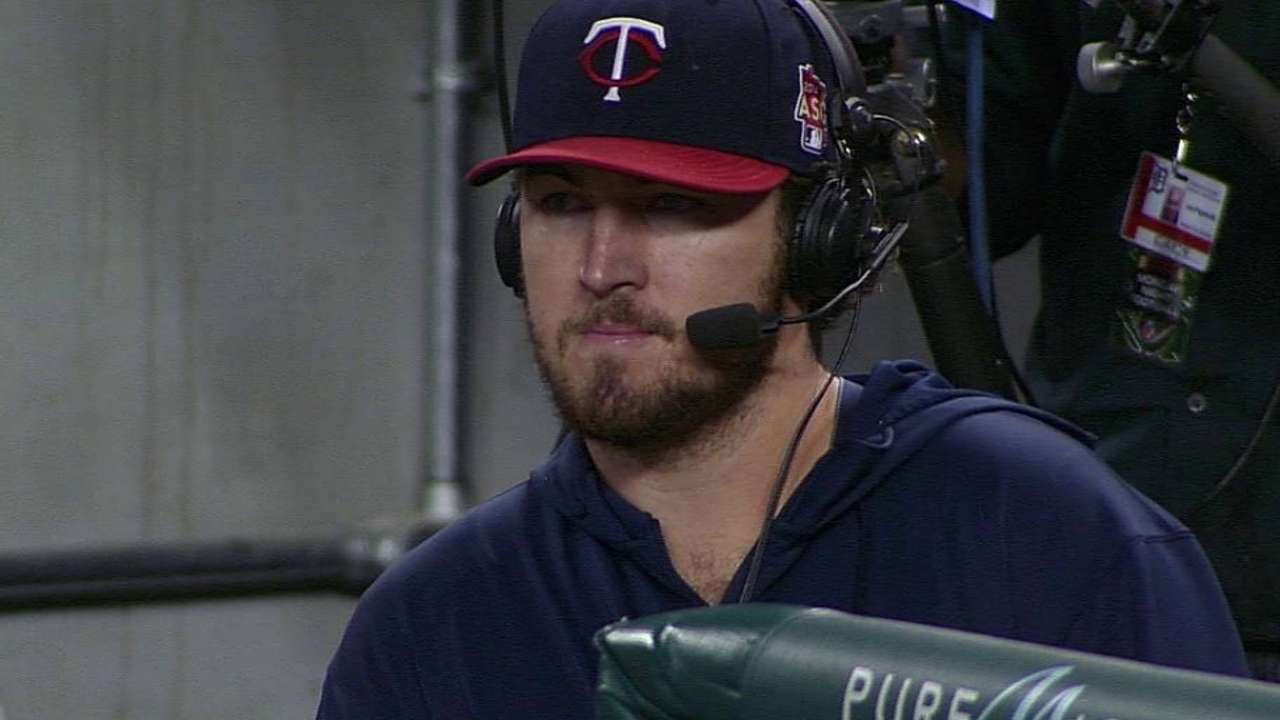 "We've brought Phil over here after the 2013 season and everything seemed to click for both parties so that's the reason for this extension," Twins general manager Terry Ryan said. "He did his part and now we're doing our part. Everything seems to be in order and Phil is in the prime of his career."
In Hughes' first year with Minnesota, the right-hander went 16-10 with a 3.52 ERA, 186 strikeouts and just 16 walks in a career-high 209 2/3 innings. He had a Major League-best 0.7 walks per nine innings last season and set a single-season Major League record with an 11.63 strikeout-to-walk ratio.
"I felt very comfortable here," Hughes said. "I felt like this was a place where I could strive for years to come and I really wanted to be a part of this team and the direction it's going."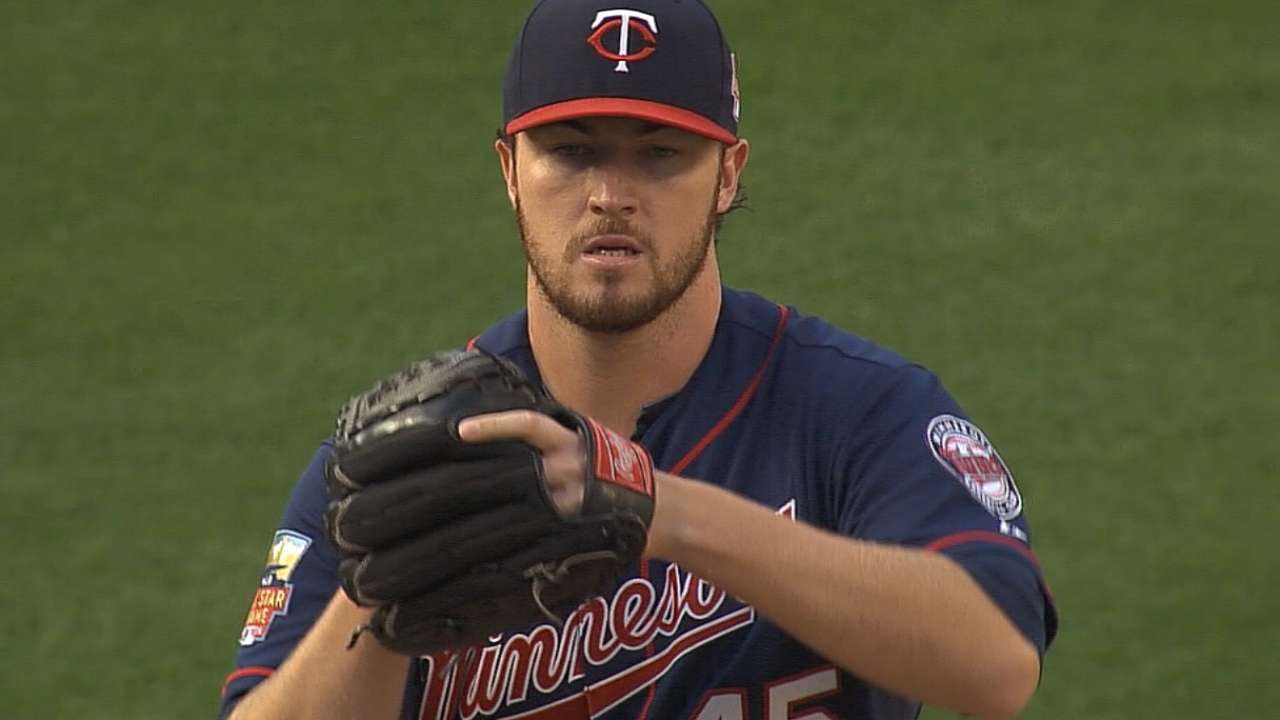 Hughes signed as a free agent with Minnesota in December 2013, agreeing to a three-year deal worth $24 million. Hughes fell just one out short of earning a $500,000 bonus last season, and he declined to pitch out of the bullpen in the last series of the season to reach the bonus, saying it wouldn't have felt right. Ryan said it showed a lot about Hughes' character, and was happy Hughes was willing to work out an extension despite being under contract for two more seasons.
"I think everybody would acknowledge the closer you get to free agency, the tougher it is for the parties to get together on a reasonable deal," Ryan said. "But Phil was comfortable here. We were comfortable with him. He's been an ideal fit for us."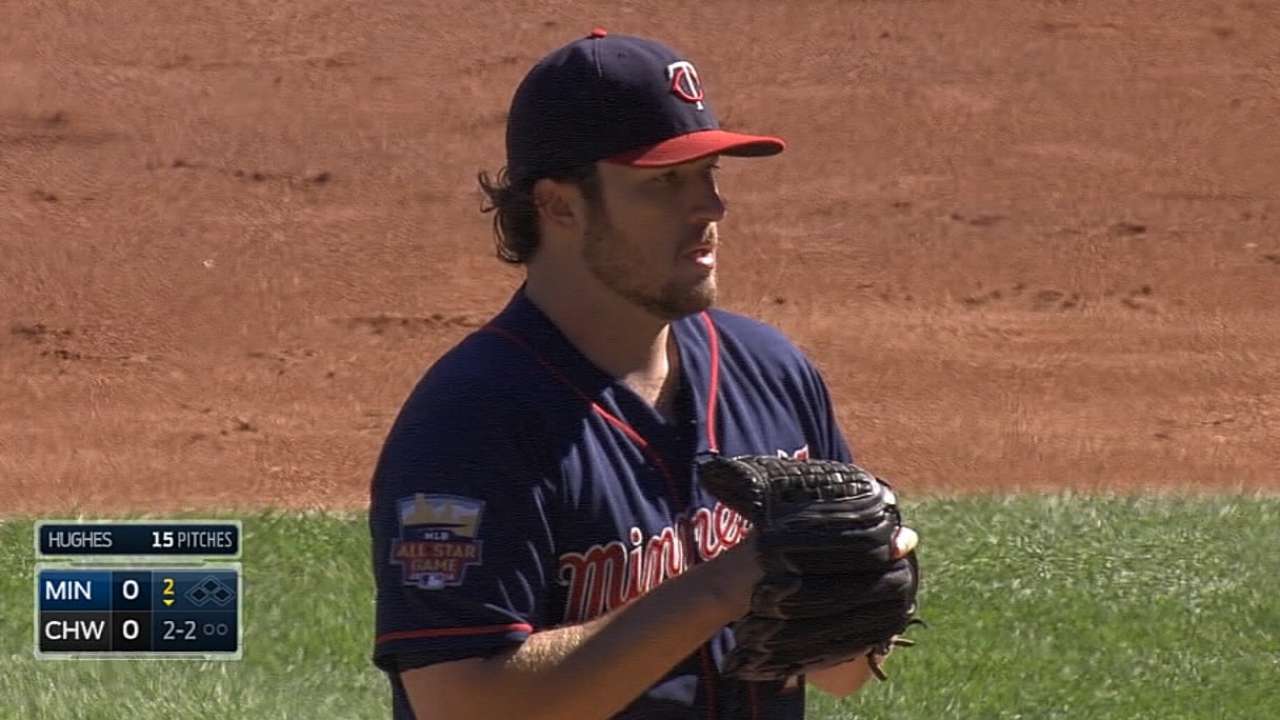 Entering 2014, Hughes was coming off a season in which he posted a 5.19 ERA in 145 2/3 innings with the Yankees. The right-hander has a career 4.32 ERA in 990 1/3 innings, and he was an All-Star in '10 with New York.
He won a World Series title with the Yankees in '09, and said he believes the Twins are heading in the right direction or else he wouldn't have re-signed with the club.
"From what I saw last year, we have the makings to be a good club," Hughes said. "I didn't want it to be where I came in for three years, kind of saw this team get back on the right track and then said, 'Thanks for everything. Thanks for having faith in me, but see you later.' I wanted to be part of this for years to come, and I believe in the process and the direction that this team is going. I'm just very excited that I know I will be a part of that change."
Rhett Bollinger is a reporter for MLB.com. Read his blog, Bollinger Beat, and follow him on Twitter @RhettBollinger. This story was not subject to the approval of Major League Baseball or its clubs.