New look Blue Jays aim for elusive postseason return
With impressive lineup, rotation may be key to Toronto's success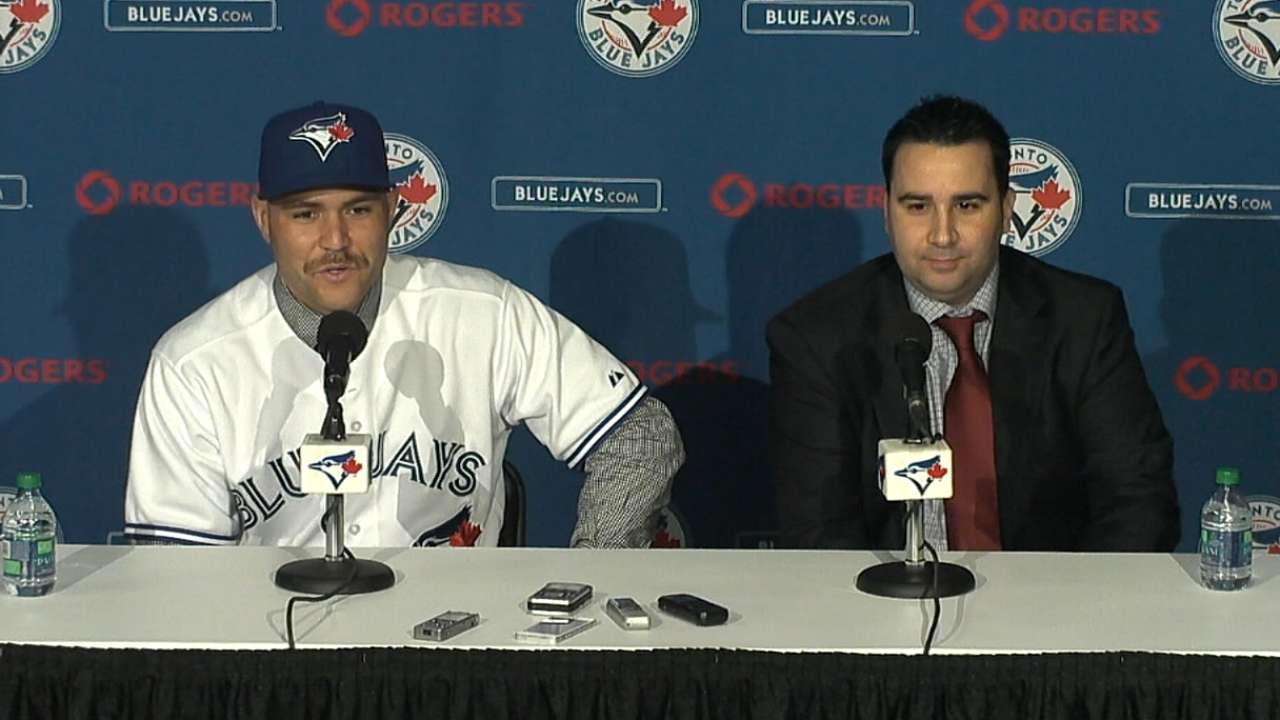 TORONTO -- The Blue Jays fully admit that 2014 ended in disappointment, but instead of trying to rebuild, the club decided to retool with the expectation of a better outcome next year.
Toronto hasn't been to the postseason since 1993, which is the longest drought in Major League Baseball. Things were supposed to be different last season, but instead, the first-half success wasn't maintained and the Blue Jays once again came up short.
Since the end of the year, there have been plenty of changes. Melky Cabrera, Brett Lawrie, J.A. Happ, Adam Lind and others have left while an impressive group of Russell Martin, Josh Donaldson and Michael Saunders has since arrived. Here's a look at the top 10 pressing questions heading into the New Year for a team that is still looking for ways to break through into the upper echelon of the league:
Where will the heart of Toronto's lineup rank?
The top five of the Blue Jays' batting order arguably is as good as any other in baseball. Jose Reyes, Martin, Jose Bautista, Donaldson and Edwin Encarnacion form the type of core most teams can only dream about. If there's one issue, it's that the only player from that group who can hit from the left side is Reyes, but the overall quality of talent should help alleviate any concerns about the splits. It's unrealistic to think that all five will stay healthy, but the overall depth means there should be enough offense even if one player goes down. With questions in the bullpen and the starting rotation, a lot of pressure will be on this group to help compensate for deficiencies elsewhere on the roster.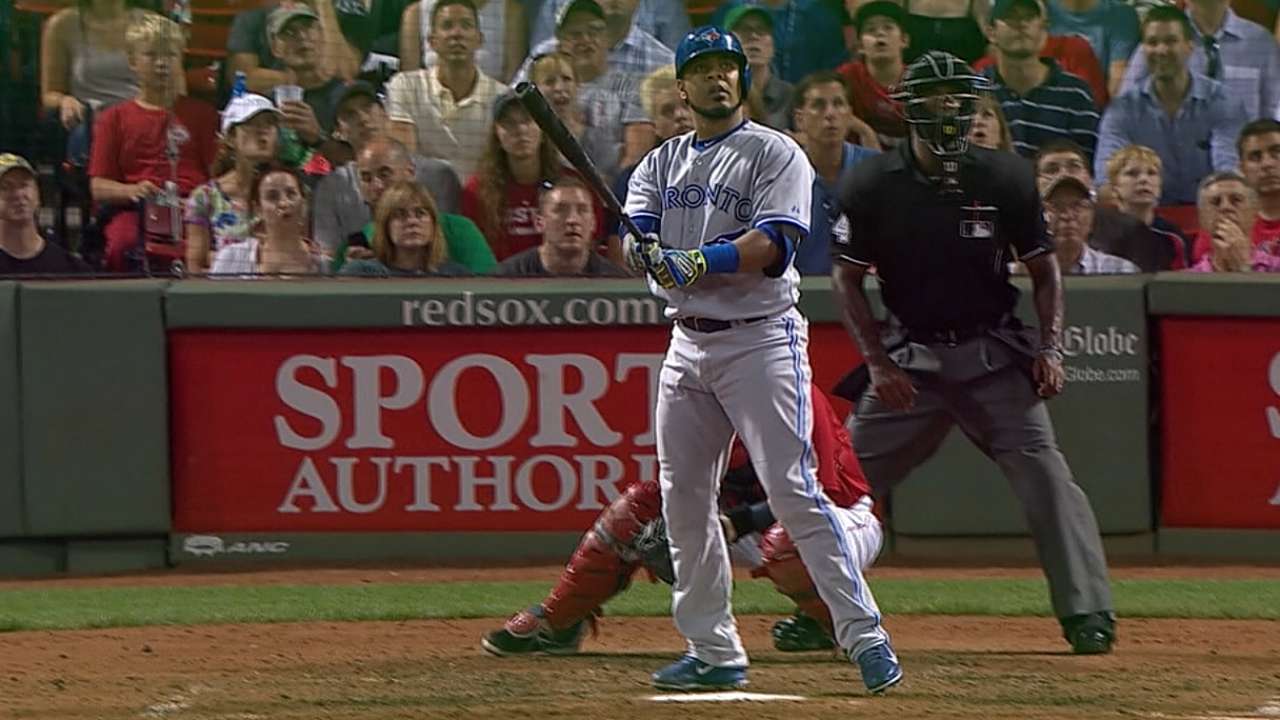 Will Steve Delabar be able to bounce back in 2015?
Delabar went from an All-Star in 2013 to being relegated to the Minor Leagues the following year. It was a frustrating season that included some health concerns and a lack of command with his fastball. There's no denying the talent though, and if he can regain control, there's a good chance Delabar can make an impact next year. That's something the Blue Jays can only hope for because there's a lack of depth in the bullpen and another powerful righty is needed in middle relief. Delabar won't be handed anything in Spring Training, but he'll have an opportunity to compete for a job and could surprise a few people along the way.
Will the new turf at Rogers Centre help alleviate some of the club's health issues?
The long-term goal is to install a natural grass surface at Rogers Centre, but that's not going to happen until the Canadian Football League's Toronto Argonauts find a new home. That's at least a few years away and in the meantime the Blue Jays hope they found a short-term solution with a new artificial surface. Toronto will install AstroTurf 3D Xtreme prior to 2015 and it's being billed as a softer playing surface that will hopefully create less wear and tear on the players. Some people might think the turf issue is overblown, but visiting teams often complain about how their bodies feel after one series. Just think about how the Blue Jays' players feel after 81 home games. So any kind of upgrade to the turf will be a welcome change. If it can result in less time on the DL, even better.
Will Justin Smoak be able to hang on to the starting job at first base?
The Blue Jays took a chance on Smoak earlier this offseason by signing him to a one-year contract worth $1 million. The low cost allowed Toronto to allocate its resources to other areas while trying to remain within ownership's mandated payroll parameters. It was a move without a lot of risk, and if Smoak struggles early, then he likely won't be long for the job. The hope is that a move to hitter friendly Rogers Centre will help turn his career around. Smoak hit at least 15 home runs in three of the past four seasons, but he has just a .689 career OPS and that won't get it done at a prime offensive position. If Smoak starts the year off poorly, expect some competition from either Chris Colabello or Daric Barton.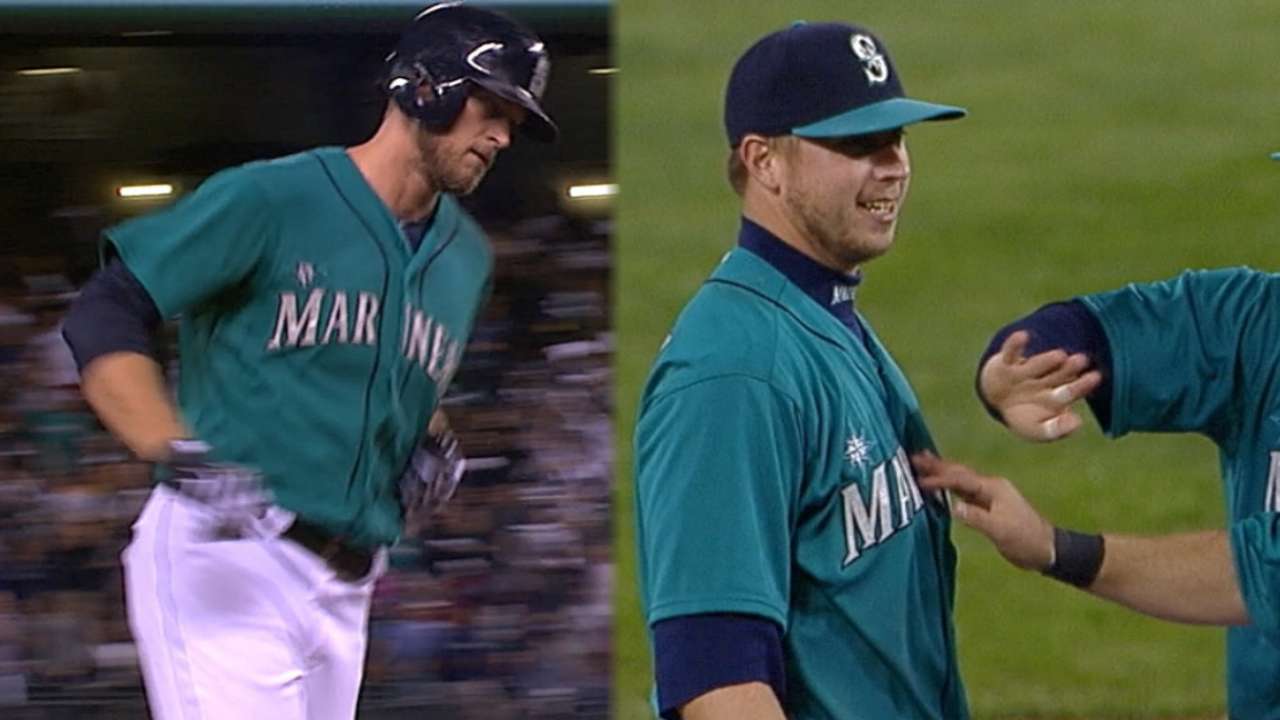 What can the Blue Jays expect from rookie Dalton Pompey?
Pompey was barely even on the Blue Jays' radar when the 2014 season began in April. He opened the year at Class A Dunedin and Toronto admits the season would have been a success if he eventually received a promotion to Double-A New Hampshire. That happened midway through the year, but in the end, New Hampshire proved to be a short layover. By September, Pompey was in the big leagues and even though he played only 17 games, it was enough for the Blue Jays to essentially hand him the starting job in center for 2015. Technically, Pompey will have to compete with Kevin Pillar and Ezequiel Carrera, but the position appears his to lose. That will put lots of pressure on the 22-year-old, but he'll be hitting near the bottom of the order, which should at least somewhat lower expectations.
What will become of Dioner Navarro?
The expectation is that Navarro won't be with the Blue Jays when Spring Training officially opens on Feb. 21, but there's no guarantee that will be the case. Toronto has been shopping Navarro ever since Alex Anthopoulos signed Martin to a five-year contract worth $82 million, but so far a suitable trade offer has not surfaced. Ideally, the Blue Jays would acquire some bullpen help for their former starting catcher, but if that doesn't happen, then it's possible Navarro will remain in Toronto. That wouldn't necessarily be a bad thing because Navarro could receive some at-bats at DH while also providing a more than suitable backup option to Martin behind the plate.
Will the young core of starting pitchers take the next step in their development?
Toronto's lineup will stack up against any team in baseball, but the key to the Blue Jays' success next year should come down to the starting rotation. By now it seems like everybody knows what to expect out of R.A. Dickey and Mark Buehrle, but the same can't be said about the rest of the starting five. Marcus Stroman, Drew Hutchison and Aaron Sanchez are the definition of high-risk, high-reward players, and the Blue Jays are banking on all three making an impact. Stroman essentially became Toronto's ace during the second half of the season and more of the same will be expected in 2015. The hope is that Hutchison will be even better after getting through an entire season following Tommy John surgery while Sanchez must now make the transition to the rotation after a successful debut in the bullpen.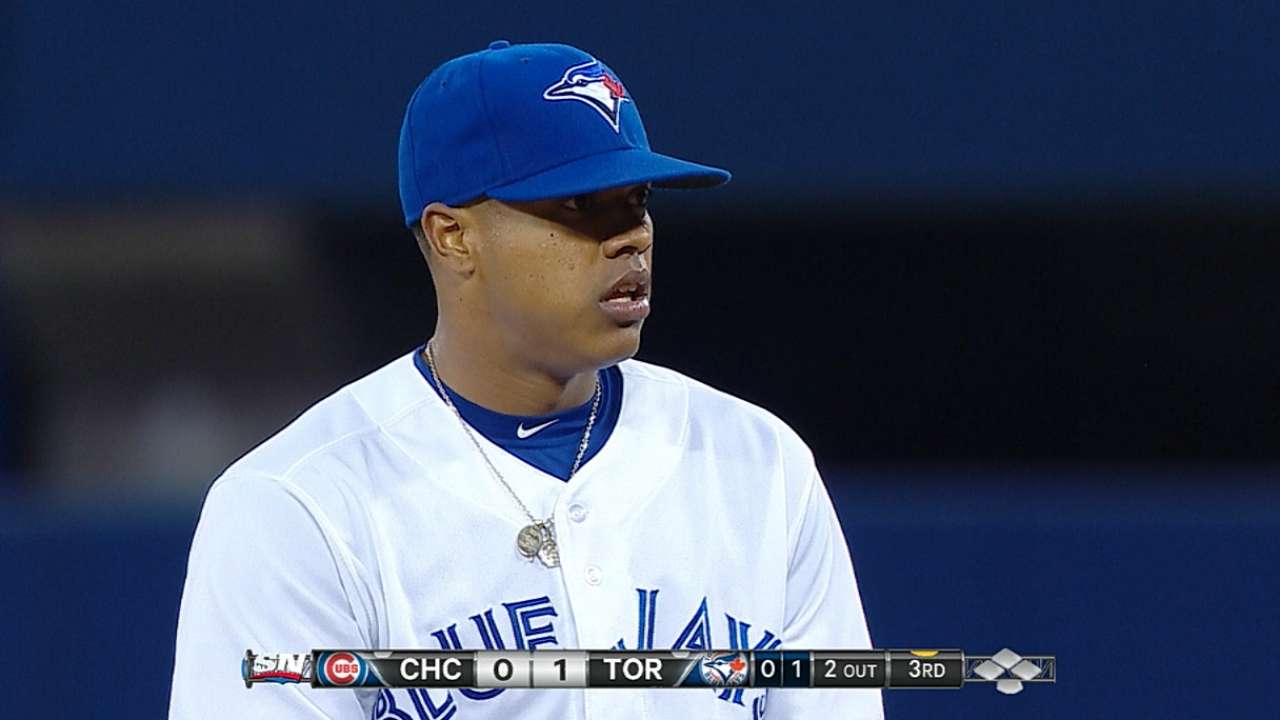 Will Michael Saunders be able to stay healthy and fill the void left behind by Melky Cabrera?
Saunders will enter the year as one of the biggest wild cards in Toronto's lineup. There has never been much debate about Saunders' overall ability, but there are plenty of question marks surrounding his health. The 28-year-old hit the disabled list in each of the past two seasons and in 2014 he was limited to 78 games because of shoulder and oblique injuries. When Saunders is in top form he arguably can provide similar value to what Cabrera gave the Blue Jays this past season. Even though Saunders' playing time was limited in 2014, he managed to post an impressive slash line of .273/.341/.450 with an OPS that was just .019 points lower than Cabrera's.
What kind of production will the Blue Jays get out of second base?
Second base has been a black hole for the Blue Jays ever since Anthopoulos traded Aaron Hill to Arizona in 2011. Since then, Kelly Johnson, Emilio Bonifacio, Maicer Izturis, Ryan Goins and Munenori Kawasaki have received opportunities, but nobody has been able to hang on to the job for an extended period of time. Toronto ranked 12th in the AL at second base last year with a .634 OPS and more consistent production will be required in order for this team to have a balanced lineup. Japanese infielder Takashi Toritani is one option, while prospect Devon Travis is another. Ideally Travis will continue his development at Triple-A Buffalo. If nothing changes, Goins and Izturis likely will compete for the job until Travis is ready for the next level.
Who will be the closer?
The Blue Jays have a couple of internal options for the closer position, but the expectation is that Toronto will acquire someone from outside the organization for this role. Lefties Brett Cecil and Aaron Loup could receive some consideration, but they both have very important jobs in middle relief and are likely too valuable in that role to be moved into ninth-inning duties. Unless Toronto is able to make a move on a bona fide closer, this is likely a question that won't be answered until Spring Training. In addition to a closer, the Blue Jays also need to add another right-handed reliever, so the bullpen remains a work in progress and until it's resolved, this is clearly an area of weakness and something that needs to be addressed.
Gregor Chisholm is a reporter for MLB.com. Read his blog, North of the Border, and follow him on Twitter @gregorMLB. This story was not subject to the approval of Major League Baseball or its clubs.