Braun bouncing back key for Brewers in 2015
Star player must stay healthy, produce on offense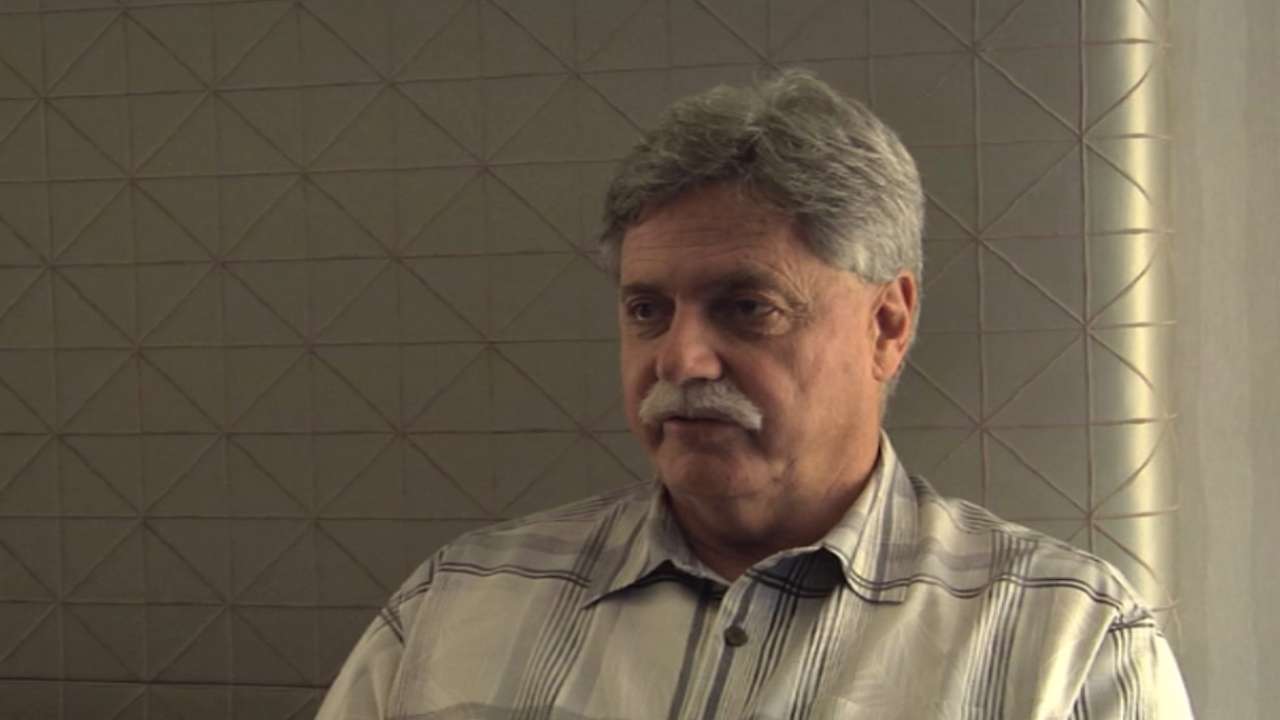 MILWAUKEE -- Brewers officials spent the first weeks of October taking a cold, hard look into one rollercoaster ride of a season. The 150 days in first place were examined just as closely as the 9-22 finish, as general manager Doug Melvin and his staff sought to decide whether the Brewers were simply burned by a six-week slump, or whether more fundamental problems required attention.
At the Winter Meetings, Melvin offered his most succinct verdict to date.
"We just didn't hit in September," he said. "It's simple."
So the Brewers eschewed change for change's sake. They traded for a first baseman (Adam Lind), hired a new hitting coach (Darnell Coles) and are poised to go into 2015 with the same manager (Ron Roenicke) and largely the same ballclub. In no particular order, here are 10 questions that will help dictate whether next season ends differently than the last:
1. Whither Ryan Braun?
Never mind what we said about no particular order, because this question is probably more important than all of the rest. For most of his career, Braun has been the Brewers' difference-maker. But his production has been diminished over the past two seasons by a nerve issue near his right thumb, which Braun addressed in October with a cryotherapy procedure. If that helps him return to something resembling previous form, the Brewers' offense will be a whole lot better. If the issue returns, Braun and the Brewers are in trouble.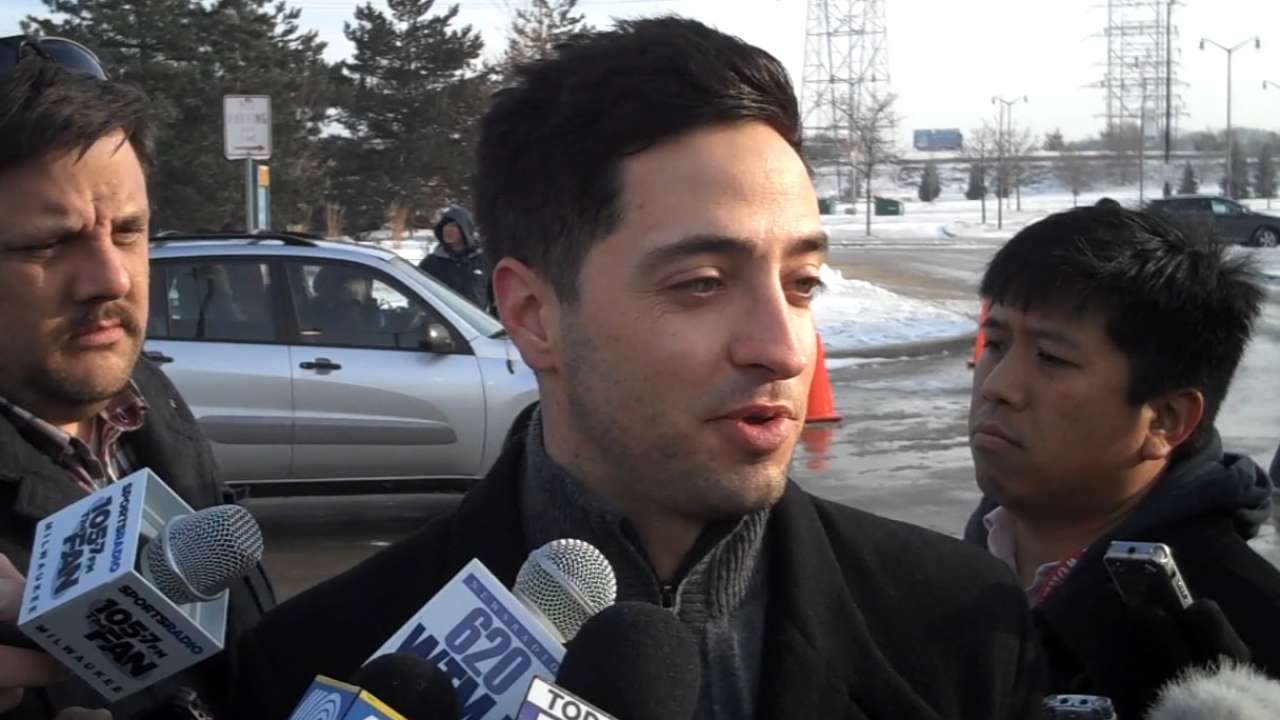 2. Is a trade brewing?
Principal owner Mark Attanasio said at the Winter Meetings that Melvin is under no orders to lower payroll, even after third baseman Aramis Ramirez surprised some club officials by accepting his half of a $14 million mutual option and pushed the projected payroll toward $110 million. At the same time, the Brewers have six viable starting pitchers for five spots -- Yovani Gallardo, Kyle Lohse, Matt Garza, Wily Peralta, Mike Fiers and Jimmy Nelson -- and are open to trading one of them in the right deal. Gallardo is due $13 million in 2015, and Lohse $11 million. Both are entering the final years of their contracts and could fetch a nice return. Outfielder Gerardo Parra, an expensive fourth outfielder who is also entering his final season before free agency, could also be had.
3. Which free agents will stick?
Besides Gallardo, Lohse and Parra, Lind, Ramirez and projected closer Jonathan Broxton are all poised to hit free agency following next season (Broxton has a mutual option). If the Brewers start slowly, any of those players could find their names popping up in trade rumors.
4. Who will fill the bullpen?
After watching prices soar for free-agent relievers (including left-hander Zach Duke, who inked a Minor League deal with Milwaukee in January and turned his 2014 success into a three-year, $15 million contract with the White Sox), Melvin said he is content to wait to fill out the Brewers' bullpen. Broxton looks like the closer, with lefty Will Smith and righty Jeremy Jeffress in setup roles, and Brandon Kintzler also penciled in. That would leave three other spots up for grabs. One could go to Nelson, if the Brewers keep all of their other starters.
5. Will the offense be better?
The Brewers owned the NL's best scoring offense outside of the Rockies during the first half of the season, and were third from the bottom after the All-Star break. It was a mysterious slide, considering secondary numbers like walk rate remained relatively steady, and it's up to Coles, who was very popular during his previous tenure as a coach and manager in Milwaukee's Minor League chain, to preach better consistency. His familiarity with many of the Brewers' current players should help.
6. Can the MVP candidates do it again?
Catcher Jonathan Lucroy and center fielder Carlos Gomez each play premium positions, each started for the NL in the All-Star Game and each received NL MVP votes, with Lucroy finishing in the top five. Considering Gomez's all-out, wall-banging style, and the inherent risk facing Lucroy behind the plate, whether they repeat could simply hinge on both players staying healthy.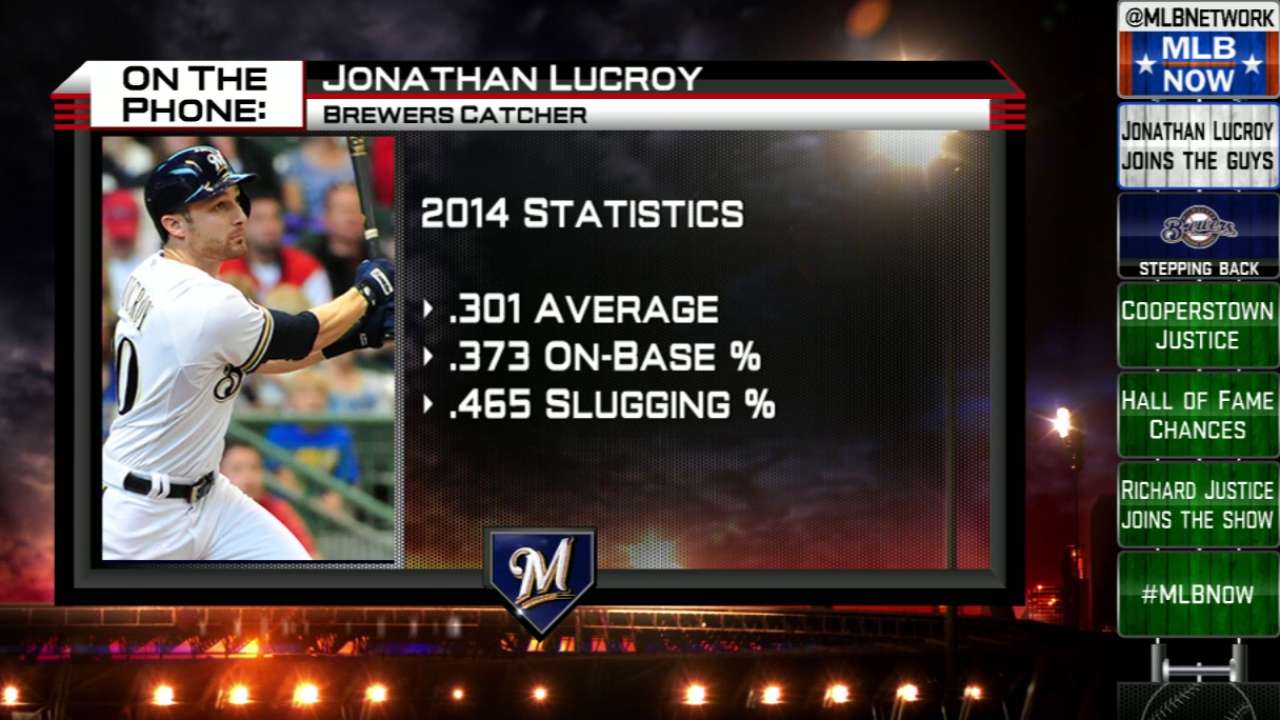 7. Can the middle of the infield produce more?
Scooter Gennett appears set for everyday duties at second base, and Jean Segura will be seeking a bounce-back season at shortstop. Both have plenty to prove. For Gennett, it's that his .291 career OPS against left-handed pitchers is the result of small-sample bias (83 plate appearances, many versus bullpen specialists). For Segura, it's that his subpar 2014 season did not reflect his true talent. Segura was probably distracted after turning down a contract extension in Spring Training, and he dealt with personal tragedy when his infant son passed away in July.
8. What's the future on the infield corners?
A few years ago, when the Brewers were shopping Zack Greinke, they were set on acquiring a shortstop in any trade. Should they find themselves in sell mode this season, they may zero in on first and third base, where Lind is a one- or two-year stopgap and Ramirez is nearing the end of a long career. The long-term prospects at each position appear wide open.
9. Which prospects will break through?
The most likely pick may be right-hander Taylor Jungmann, No. 10 on MLB.com's list of the top 20 Brewers prospects, who enters the year in similar position to Nelson at this time last year. Jungmann finished last season with some success at Triple-A and will probably return there to wait until the big league club has a need. For Nelson, that call came in July. It also warrants keeping an eye on No. 11 prospect Johnny Hellweg, who underwent Tommy John surgery in April.
10. Are Melvin and Roenicke on the hot seat?
Both men are entering the final years of their contracts, with no club options beyond. When asked about the situation at the Winter Meetings, Attanasio said, "They're both very mature, seasoned executives, so I don't feel we need to address that. As evident from the way we are handling things, Doug has complete authority over what we are doing in baseball, and obviously we made the conscious choice to bring [Roenicke] back. I would argue that conscious choice is a more clear sign of his authority than a lot of rumors [surrounding] somebody who has an option."
Adam McCalvy is a reporter for MLB.com. Read his blog, Brew Beat, and follow him on Twitter at @AdamMcCalvy. This story was not subject to the approval of Major League Baseball or its clubs.