Rangers' 2015 dynamic dependent on health
Injury-plagued campaign raises crucial questions as Texas eyes bounce-back season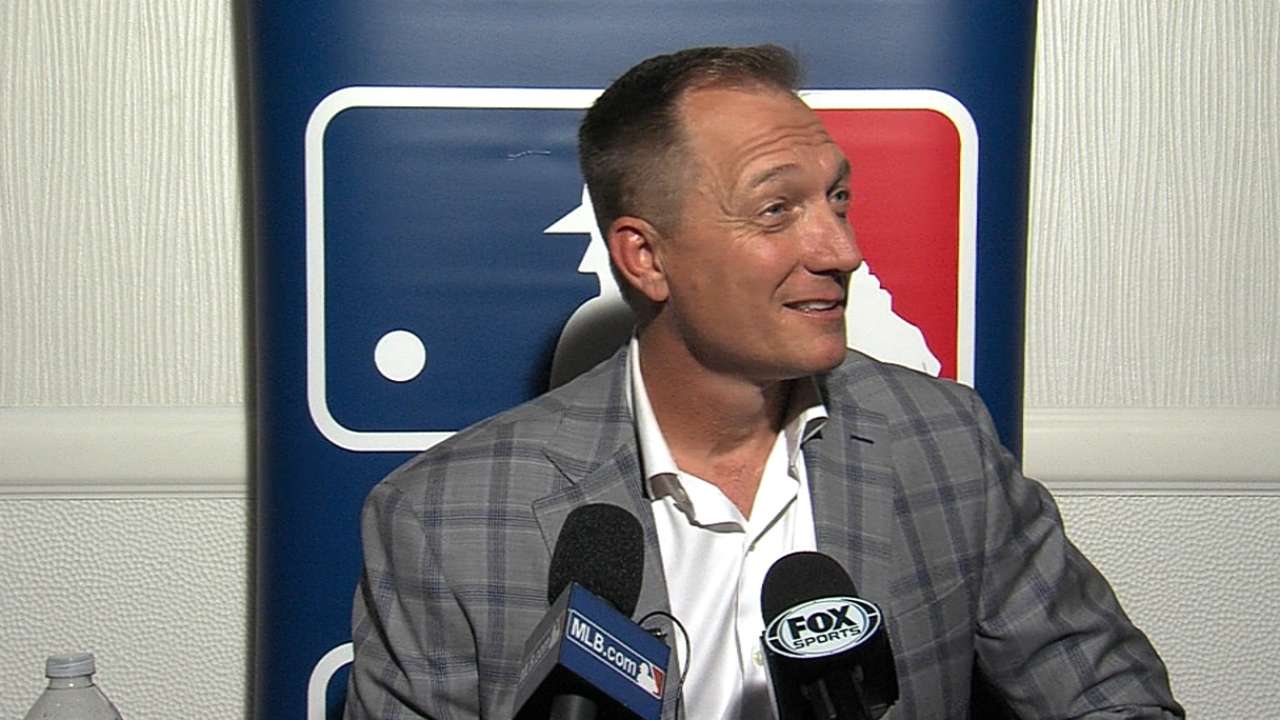 ARLINGTON -- The traditional New Year's toast is to wish for health and long life. The Rangers will settle for health.
No other club had so many health issues in 2014. No other club has so much riding on a return to health.
The subject is tedious. But it dominates the top 10 questions surrounding the Rangers going into the new year.
10. Where do the Rangers stand with infielder Jurickson Profar?
Once one of the top prospects in the Minor Leagues, Profar missed all of last season with a torn muscle in his right shoulder. After multiple setbacks, he has not resumed a throwing program and is not expected to be at full strength at the beginning of Spring Training. He is also not expected to be ready to make the team on Opening Day. This is an incredibly fragile situation. The Rangers best hope is Profar, once the shoulder is at full strength, re-establishes himself with a full season at Triple-A.
9. Who will play left field?
Don't put it past the Rangers to sign a veteran to be included into the mix that already includes Michael Choice, Ryan Rua and Jake Smolinski. But right now, those are the three candidates. Choice, a former No. 1 pick, is the one the Rangers hope will claim the spot. Rua should find a spot on the team, either as the starting left fielder or a player off the bench who can play multiple positions. Smolinski had a brief run of success last year, but a foot injury kept the Rangers from getting a better read on him.
8. Will the Rangers add another catcher to go with Robinson Chirinos?
Count on it. Chirinos had a nice season for the Rangers in 2014, especially defensively. But they are unlikely to commit to him as the everyday catcher without acquiring a veteran catcher who can at least share playing time.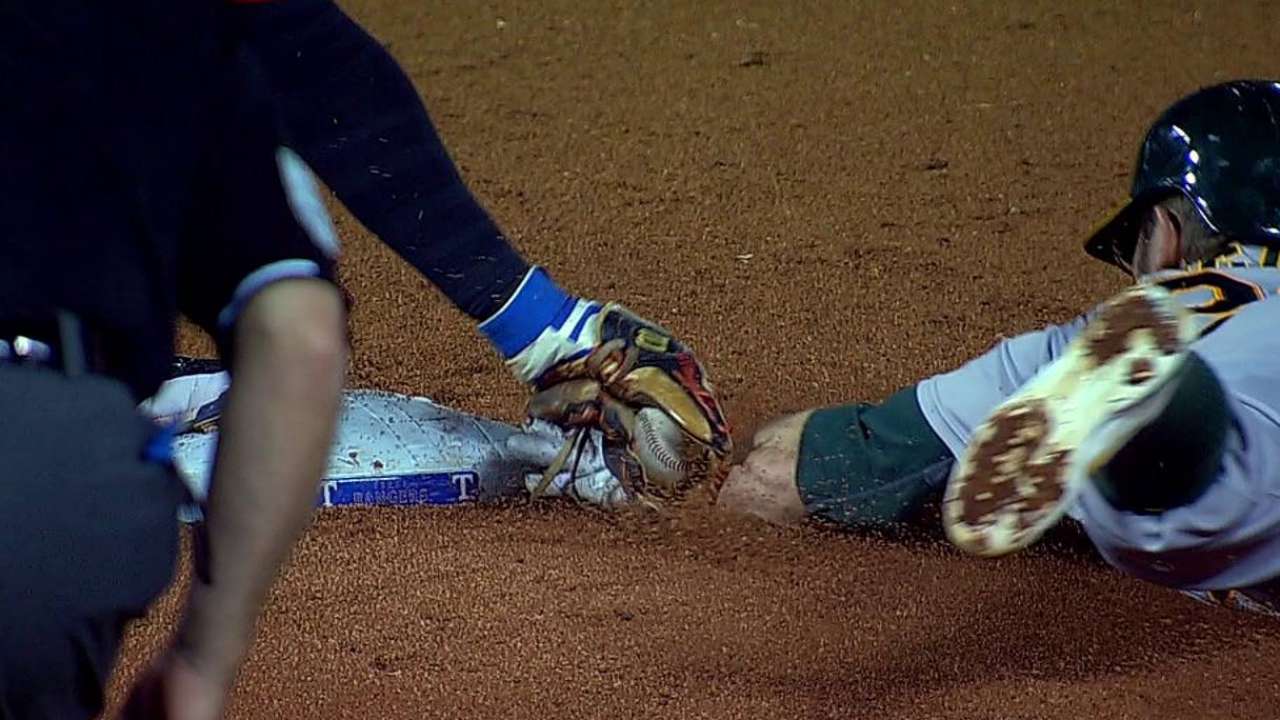 7. How will the rotation shake out?
Obviously you start with Yu Darvish, Derek Holland and Colby Lewis. The Rangers are also committed to giving left-hander Ross Detwiler a chance to start after acquiring him from the Nationals. That leaves Nick Tepesch, Nick Martinez and Lisalverto Bonilla to compete for a fifth spot. All have had some success at the big league level but far from the consistency they expect.
This is the time for Tepesch to seize a spot in the rotation. He is talented, hard-working and dedicated. He wants it, and now is the time for him to prove himself after two years of hard-knock experience.
6. What can the Rangers expect out of Elvis Andrus?
More of the same. Sure, his numbers were down last season -- but only slightly. Sure, it would be alarming if that trend continued. But for the most part, Andrus is the same player that he was in 2010-11. He was the starting shortstop on a team that went to two World Series.
Andrus has always been good enough. But after six years in the big leagues, it may be unreasonable to expect him to all of a sudden take a giant leap forward.
5. Will Shin-Soo Choo stay healthy?
Choo had a sprained left ankle and a strained left elbow that bothered him for almost the entire season. Neither were significant injuries with unusual long-term implications.
But he is a 32-year-old outfielder who has been on the disabled list four times in the past six years. He also has six years left on his contract. The guy is a proven offensive performer when healthy. Keeping him healthy long-term will be a challenging proposition for the Rangers.
4. Where do the Rangers stand with pitchers Martin Perez and Matt Harrison?
Perez underwent Tommy John surgery on May 19. The Rangers don't expect him back until July, but given the history of the injury, it is probably unreasonable to expect him back at full strength until 2016.
Harrison underwent radical spinal fusion surgery on June 3 after two years of back problems. There is no past history of pitchers being able to come back from this injury. Harrison isn't expected to resume throwing until January. Once a stalwart in the Rangers' rotation, Harrison faces a long and uncertain road.
3. Can the Rangers assemble a bullpen as good as the one the Royals had last October?
The Rangers have a proven closer in Neftali Feliz. He is not as overpowering as he was in 2010-11, but he is back after undergoing Tommy John surgery on Aug. 1, 2012. The Rangers expect him only to get better with time.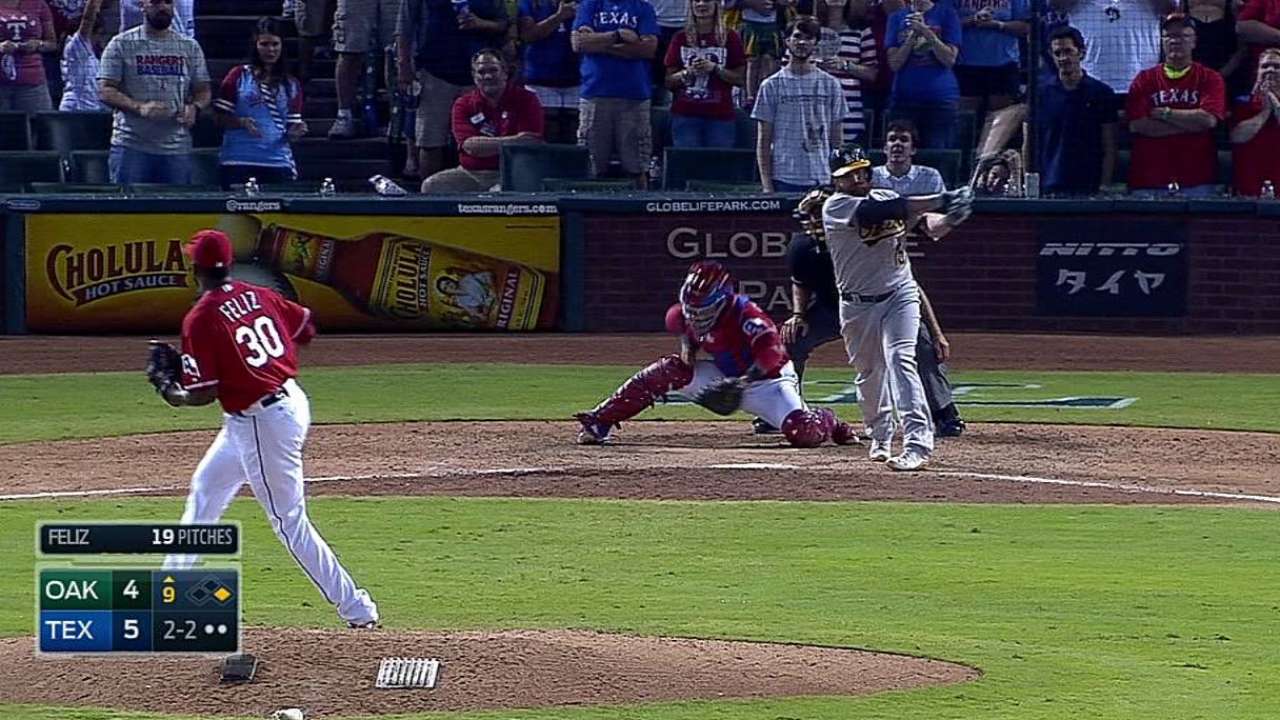 Tanner Scheppers was a lights-out setup reliever in 2013 before the ill-fated attempt to put him into the rotation last season. He missed much time because of elbow issues, but he is now back in the bullpen.
Roman Mendez is another power arm who could add to the mix. Shawn Tolleson doesn't have the power of others but was quite effective in 2015. It will be interesting to see where Kyuji Fujikawa stands in his return from Tommy John surgery. He was a lights-out closer in Japan.
2. Will Joey Gallo make the team out of Spring Training?
Gallo is one of the most prolific power-hitting prospects in the Minor Leagues, but his prolific strikeout rate suggests he needs more time. The Rangers express the desire to give him more time unless something changes in the spring Arizona sunlight.
1. Will the Rangers get the most out of Prince Fielder?
This is the big one. All other issues shrink in significance in comparision.
Fielder had surgery on May 27 to repair a herniated disk in his neck. The Rangers are hoping the procedure will reverse a three-year decline in production from somebody who was once the most durable and power prolific players in the game. He is supposedly at full strength and going through normal offseason workouts.
Much is riding on this. Practically everything.
T.R. Sullivan is a reporter for MLB.com. Read his blog, Postcards from Elysian Fields, and follow him on Twitter @Sullivan_Ranger. This story was not subject to the approval of Major League Baseball or its clubs.