Morse's return to Miami a happy homecoming
Born and bred in South Florida, slugger eager to suit up for hometown Marlins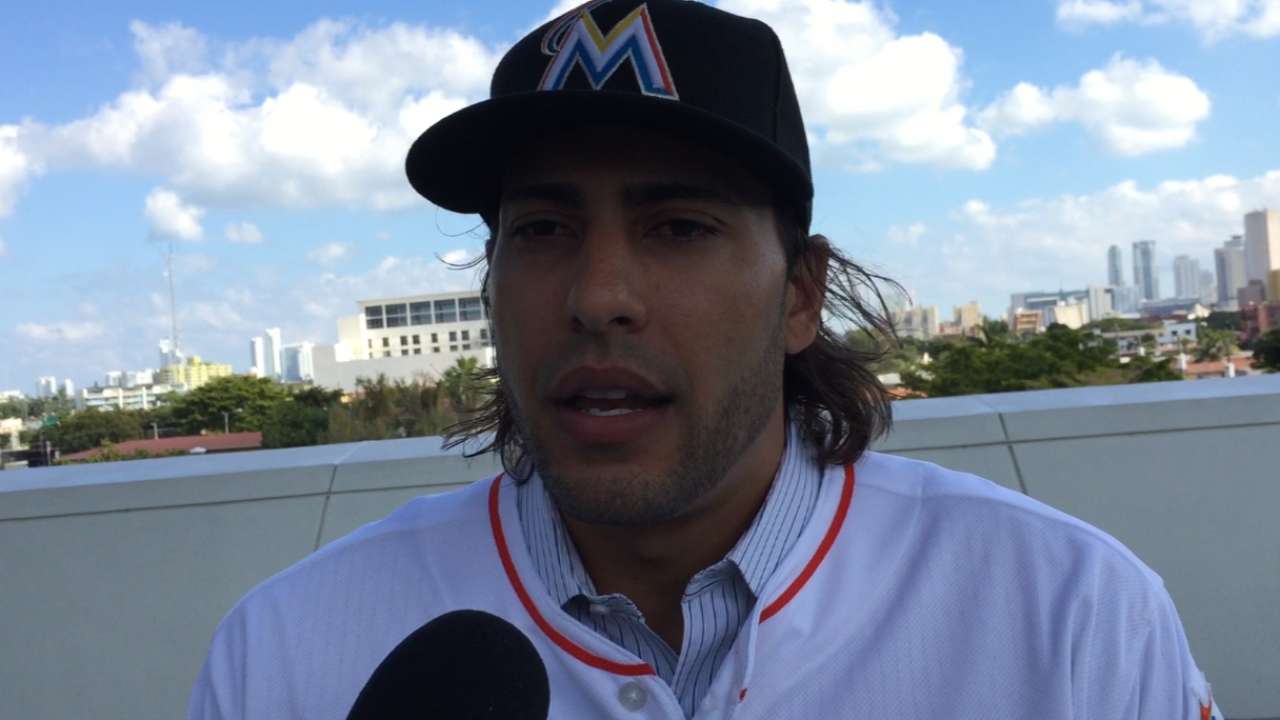 MIAMI -- No matter which uniform he wore or what part of the country he played in, Michael Morse never lost touch with his roots.
Whether he was with the Mariners early in his career, or with the Nationals for four seasons, or splitting time in Seattle and Baltimore in 2013, Morse always knew he would be back in South Florida in the offseason. Winning the World Series with the Giants this October didn't change his loyalties.
"I've been playing [professional] baseball now for 14 years, and after every season, I always come back," Morse said.
Born in Broward General Hospital near Fort Lauderdale, Fla., Morse has lived in Plantation his entire life. A prep star on some powerhouse Nova High School baseball teams, he was drafted by the White Sox in 2000 and debuted with the Mariners in 2005.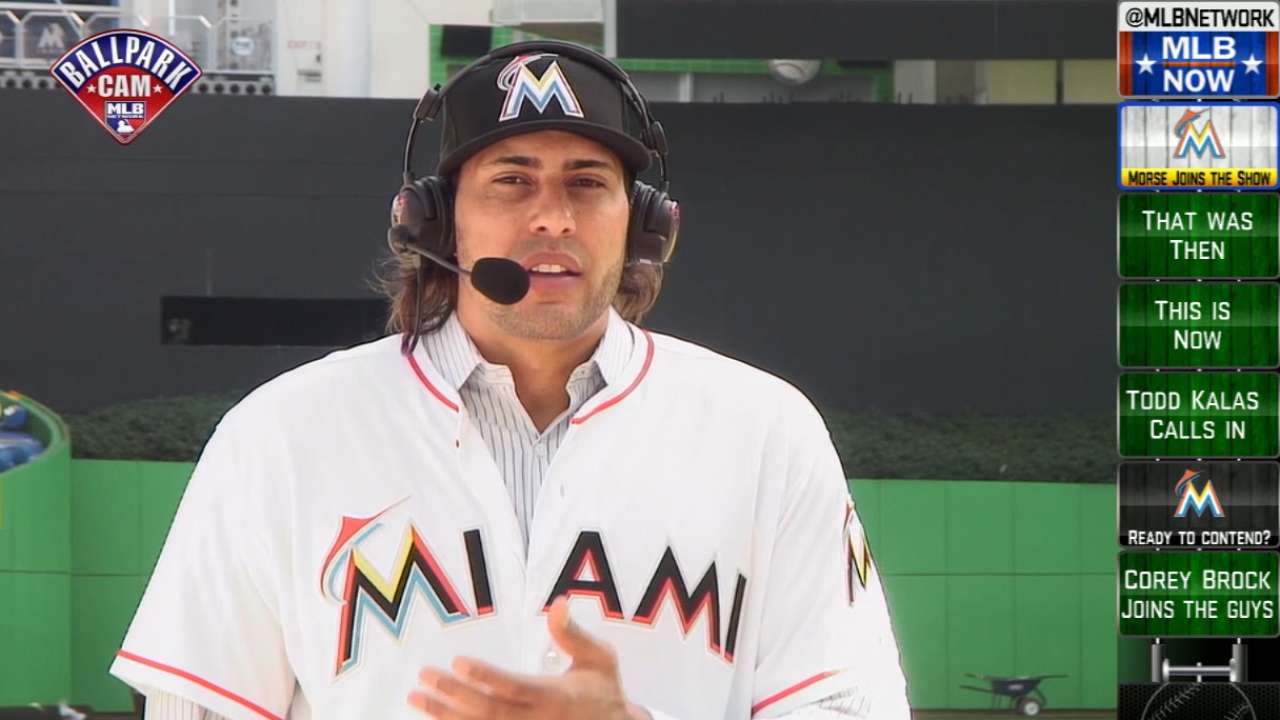 Deep down, Morse always held a special spot for the Marlins. He attended the franchise's inaugural game in 1993 and was in the stands for a World Series game in 2003.
So when the opportunity was presented to sign with the Marlins, Morse eagerly accepted a two-year, $16 million deal to play first base and offer middle-of-the-order protection for Giancarlo Stanton.
"I'm a die-hard Marlins fan," Morse admitted during his introduction to the South Florida media on Friday at Marlins Park. "I was born and raised here. To be able to play for the team that I've grown up seeing is a dream come true."
Morse is certainly living a dream right now. He was a World Series hero with the Giants, is playing at home, and he's about to become a father. His wife, Jessica, is due at any time.
In South Florida, Morse has a strong support group.
"He's coming home," said Pat McQuaid, Morse's high school coach. "He just won a World Series championship, and he did well. He had a good Series. He's ready to come home now and everybody who saw him growing up as a young kid gets to see him in a Major League uniform. I think that's really neat. I know all our kids [at Nova High] are excited about it."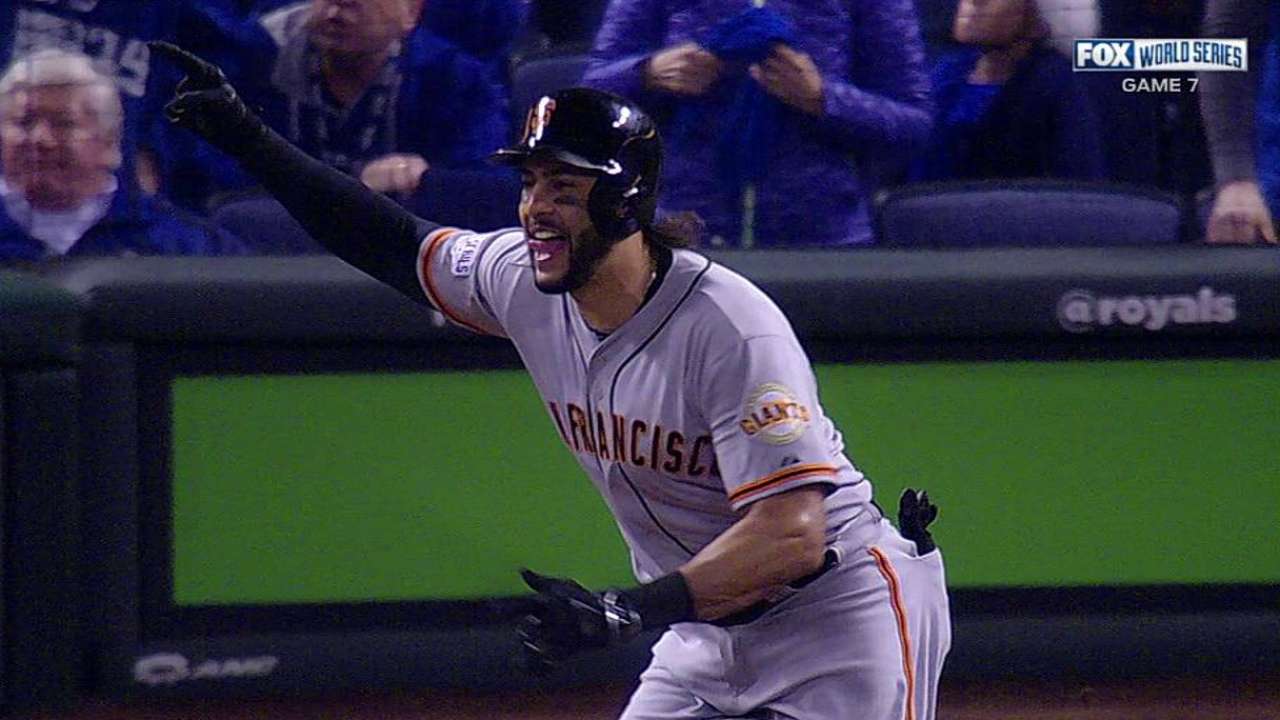 As a teenager, Morse worked out with a number of former Marlins like Preston Wilson, Cliff Floyd and Charles Johnson.
"These guys, I've learned so much from," he said. "I live maybe three streets away from Charles Johnson."
Like so many South Florida players, Morse also receives hitting instructions at the Carol City home of Paul Casanova, the 72-year-old former big league catcher and one-time teammate of Henry Aaron in Atlanta.
Casanova has a long list of Miami-Dade and Broward County players who have received instruction at his academy. Detroit's J.D. Martinez is among them.
"After we worked out, we'd go to Casanova's house," Morse said. "[Former big league catcher] Benito Santiago used to always come there."
Morse is one of the centerpieces of what the Marlins hope will be a Dream Team. Miami has also added right-hander Mat Latos, second baseman Dee Gordon and third baseman Martin Prado.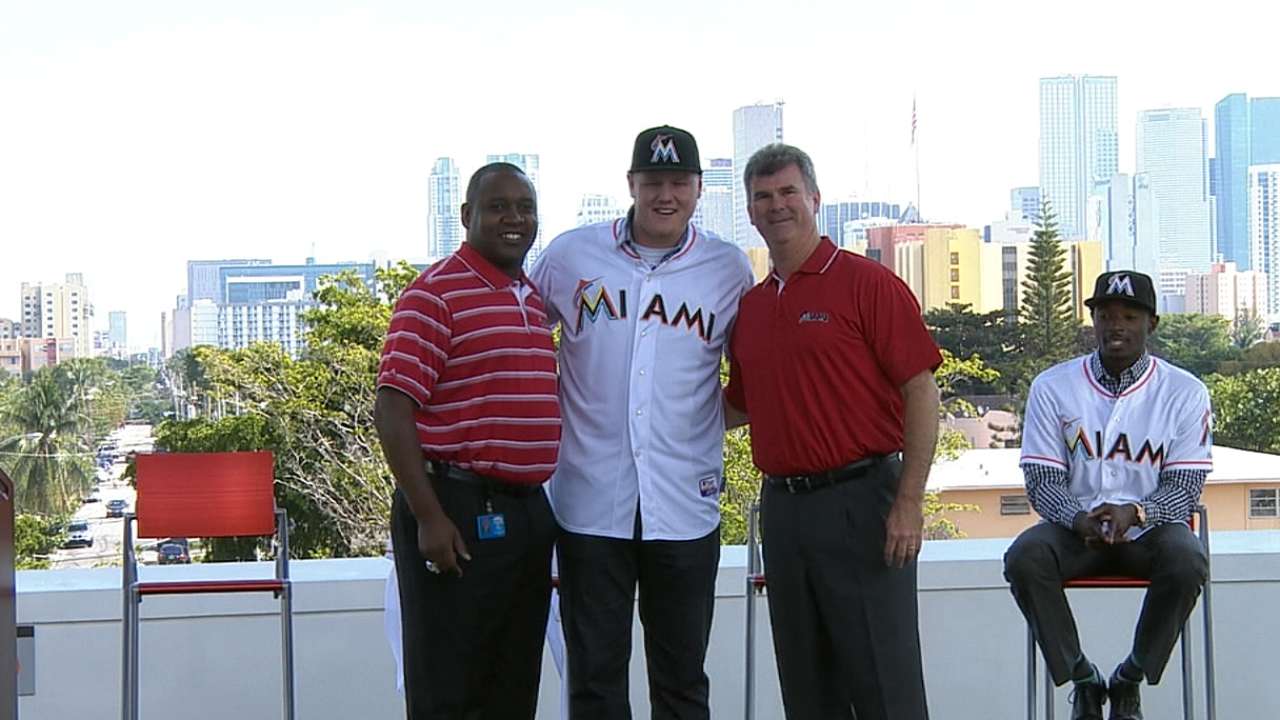 Marlins general manager Dan Jennings scouted Morse out of high school. At the time, Jennings was in Tampa Bay's system. He attended a Nova game with Edwin Rodriguez, a former Marlins manager who was previously a part of the Rays' system.
"He played about three innings, and the game got rained out," Jennings recalled. "We went inside in cages, worked him out. We followed him at Seattle, where he was a shortstop and then into the big leagues."
After the Winter Meetings, Miami brought Morse to Marlins Park on a recruiting visit. It didn't take long for the organization to realize they found their first baseman.
"You knew this guy was about team," Jennings aid. "It was about playing selfless baseball. It was about all the things we had discussed about bringing guys in to our mix, and our nucleus. It was like, 'Wow.' We did some more background checking, put the offer out there, and he's in the boat."
A willingness to play in Miami was never an issue for Morse. Once he saw the organization's commitment to winning, his decision to sign was easy.
"I was like, 'Man, the Marlins would be a fun place to play, especially with the team they've got,' " Morse said. "At this part of my career, I want to win. That's all I want to do. With this team, and the direction they're going, it's a good fit."
Joe Frisaro is a reporter for MLB.com. He writes a blog, called The Fish Pond. Follow him on Twitter @JoeFrisaro. This story was not subject to the approval of Major League Baseball or its clubs.