After Series title in '13, Sox fizzle out in last-place finish
Lester, Lackey, Gomes among players dealt away as club seeks turnaround
BOSTON -- The euphoria of a World Series championship was still evident when the Red Sox reported to Spring Training back in February. Jonny Gomes arrived at camp with a tattoo that showcased art of the following: A "Boston Strong" logo, a duckboat from the championship parade and a World Series trophy.
However, Gomes was just one of several members who didn't even last in Boston for the balance of an ill-fated title defense that resulted in a last-place finish.
It was a topsy-turvy 2014 for the Red Sox -- one they will learn from and plan on rebounding from.
"It's hard," said general manager Ben Cherington. "It's been hard on us, the extreme outcomes. Obviously I like the upside, but the downside is hard to deal with, painful for everyone, and it's not at all what we want to be. It's not at all what I've said we want to be in the past. We want to build something that's got a chance to sustain and be good every year."
But you don't have to convince Red Sox fans that quick turnarounds are possible. Look no further than the last-place finish in 2012, followed by the championship of '13.
"If we can win a World Series every other year and finish last every other year, I'd take that," Red Sox owner John Henry said. "It has been a roller coaster -- you can't deny that. But when you have a bad year like we did this year similar to 2012, we are determined to rebuild quickly and I think [Cherington] has taken tremendous steps to do that."
Yes, Cherington started the reload immediately.
It wasn't even Thanksgiving yet, and the Red Sox had already added two new established hitters to the lineup in Hanley Ramirez and Pablo Sandoval.
By Christmas, the pitching staff was fortified with three new arms.
"Ultimately, we're confident we're going to put a really good team on the field and it's going to be a team that our fans like watching and it's going to win games," said Cherington.
Here are a look at five of the top storylines from a year that was certainly eventful.
1. Letting the Kids Play
The Red Sox, for better or worse, made a strong commitment to youth throughout 2014. Xander Bogaerts and Jackie Bradley Jr., playing shortstop and center field, respectively, were everyday players for the balance of the season.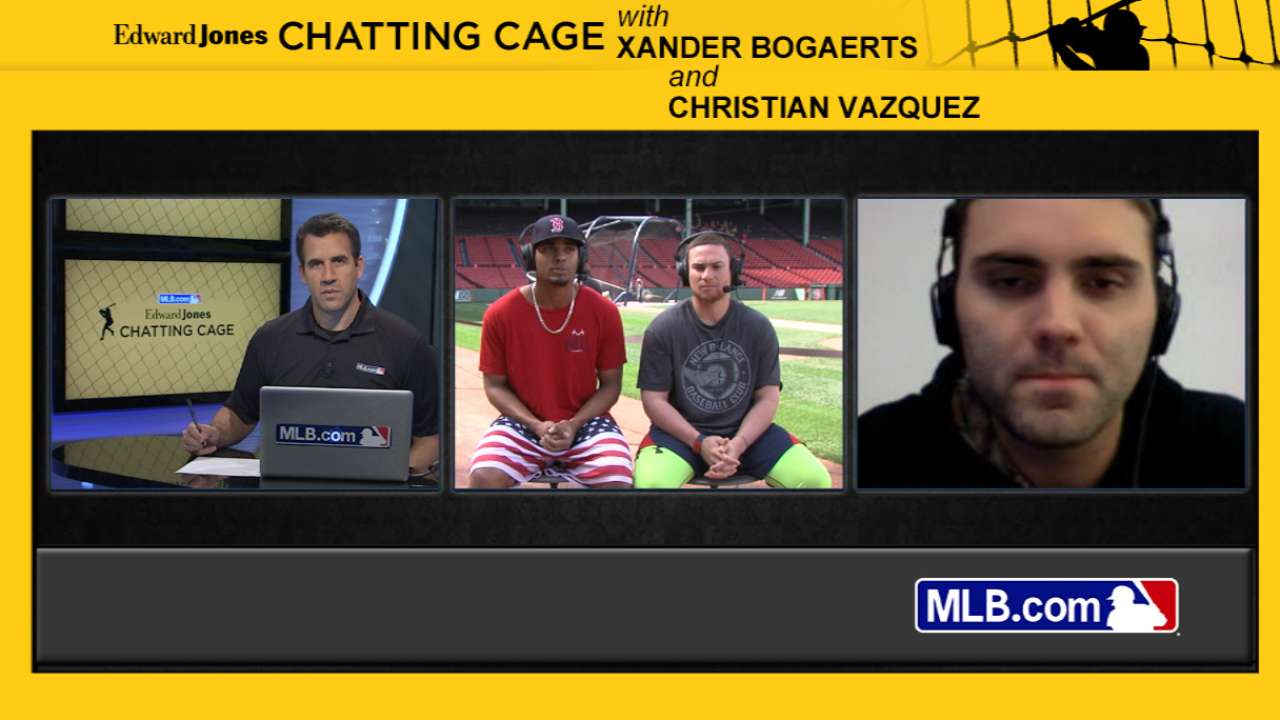 Outfielder Mookie Betts and catcher Christian Vazquez were playing regularly in September.
The Red Sox finished with a 71-91 record, and with the expectation that the experience gained by the rookies will prove invaluable going forward.
"We can't shy away from the idea of committing to young players when they prove they should be committed to," said Cherington. "That's still going to be the best way we can sustain a level of success over a long period of time."
2. Trading Lester, Lackey
Aside from the iconic David Ortiz, nobody had more to do with Boston's run in October of '13 than Jon Lester. Therefore, it was hard to fathom that the power lefty had turned into trade bait by July, with the Red Sox far out of the postseason race.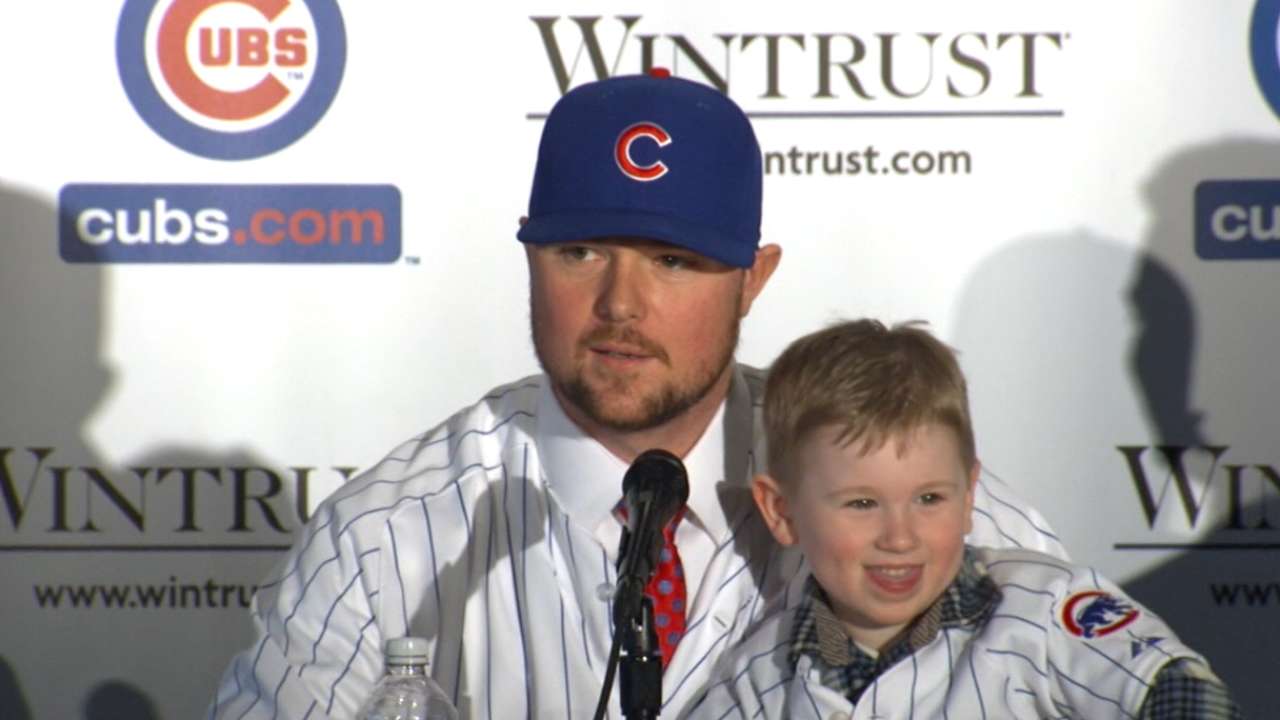 But with Lester's pending free agency, Cherington decided the best course of action was to trade the lefty. And on the day of the July 31 non-waiver Trade Deadline, not only did Lester get dealt, but so, too, did veteran righty John Lackey.
Just like that, the top two starters from a championship team were gone. Lester went to the Athletics (along with Gomes) for Yoenis Cespedes. Lackey was dealt to the Cardinals for Allen Craig and Joe Kelly. Dominant lefty setup man Andrew Miller was jettisoned to the Orioles, and signed a four-year contract with the Yankees in December.
The Red Sox hoped to bring Lester back as a free agent, but lost out on his services to Theo Epstein and the Cubs at the Winter Meetings. Cespedes was then dealt to the Tigers for righty starter Rick Porcello.
3. Winter Shopping
After a summer of anemic offense, Cherington swiftly found some more bats. The lovable Sandoval, who helped the Giants win the World Series three times in five years, was signed as a free agent. The same day, Ramirez, once a top Red Sox prospect, returned to his original franchise, this time as a left fielder.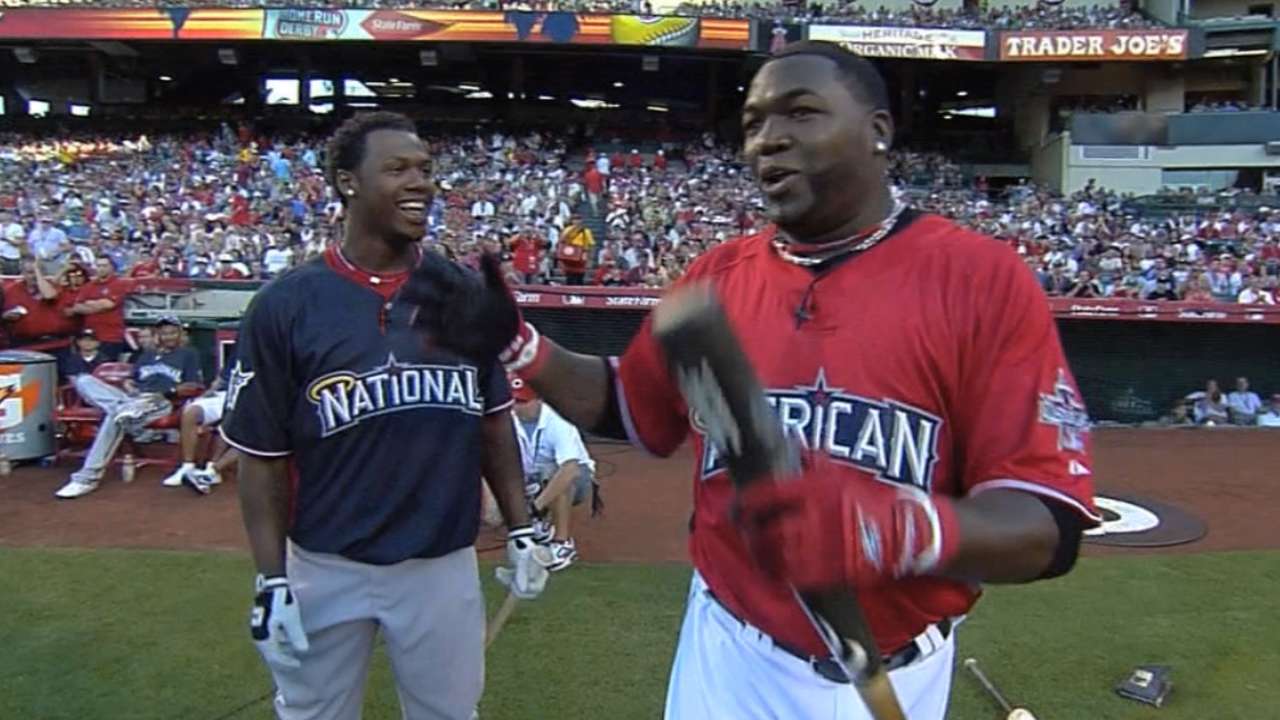 Add Sandoval and Ramirez to a lineup that also includes Dustin Pedroia and Ortiz, and the Sox hope that baseballs will once be flying over fences and into gaps at Fenway in '15.
"Everyone here knows run scoring is down in Major League Baseball," said Cherington. "So finding position players who are good hitters in their prime windows and trying to fill most of our lineup with them and get as many as we can is important in an era where scoring is tough."
4. Papi's Power
Ortiz continues to rake the baseball, making you forget that he'll be 39 when the 2015 season starts.
Though Papi got off to a slower start than he would have preferred in '14, he had another big year, belting 35 homers, driving in 104 runs and finishing with an .873 OPS.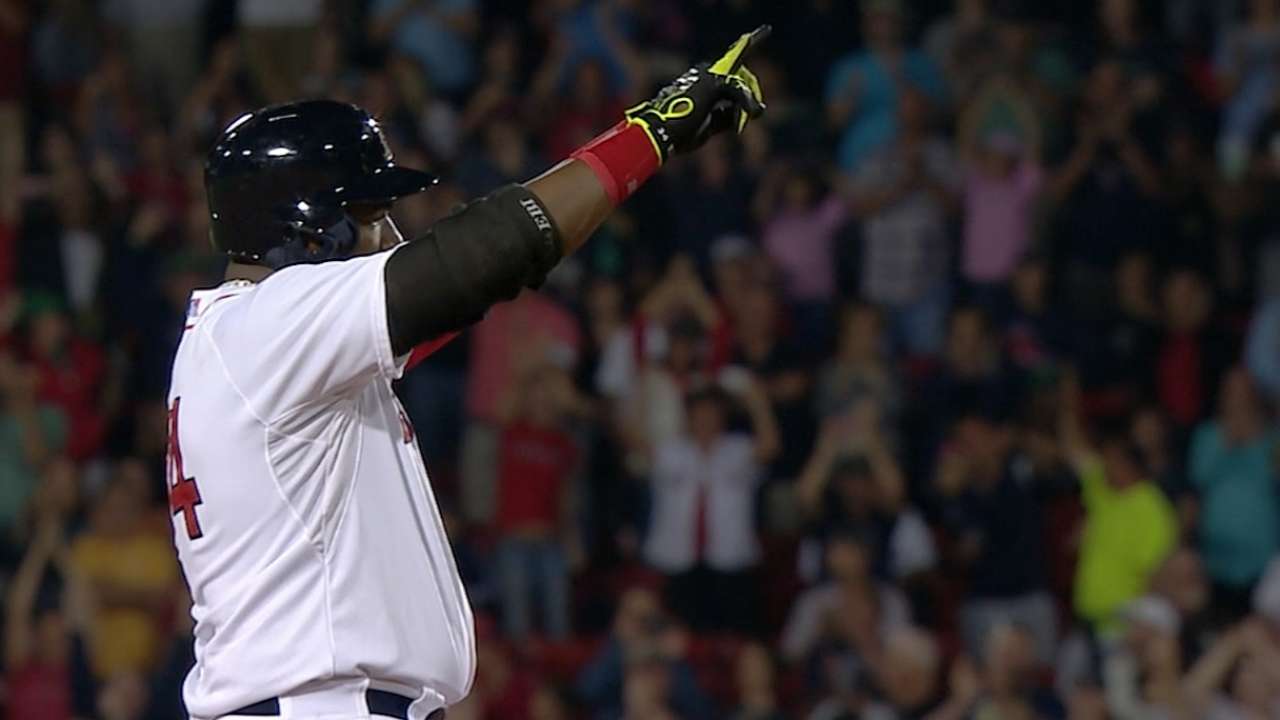 There were also some milestones along the way. On Aug. 16, Papi belted two homers, including No. 400 as a member of the Red Sox, something only Hall of Famers Ted Williams and Carl Yastrzemski had done previously.
His 30-100 season was his eighth in Boston, allowing him to pass Williams for most in club history.
"Like I always say, just a compliment when your name is attached to a legend like Mr. Williams," said Ortiz. "It's something that is based on a lot of consistency and work."
5. Holt's emergence
Brock Holt couldn't even win a roster spot in Spring Training, losing the utility infield spot to Jonathan Herrera. By the summer months, Holt had evolved into an invaluable performer for the Red Sox, playing seven different positions and also doing a nice job at the plate.
At the Winter Meetings, more than one team asked the Red Sox about trying to get Holt in a trade. But the Sox are more compelled to hang on to someone who is such an asset with his versatility.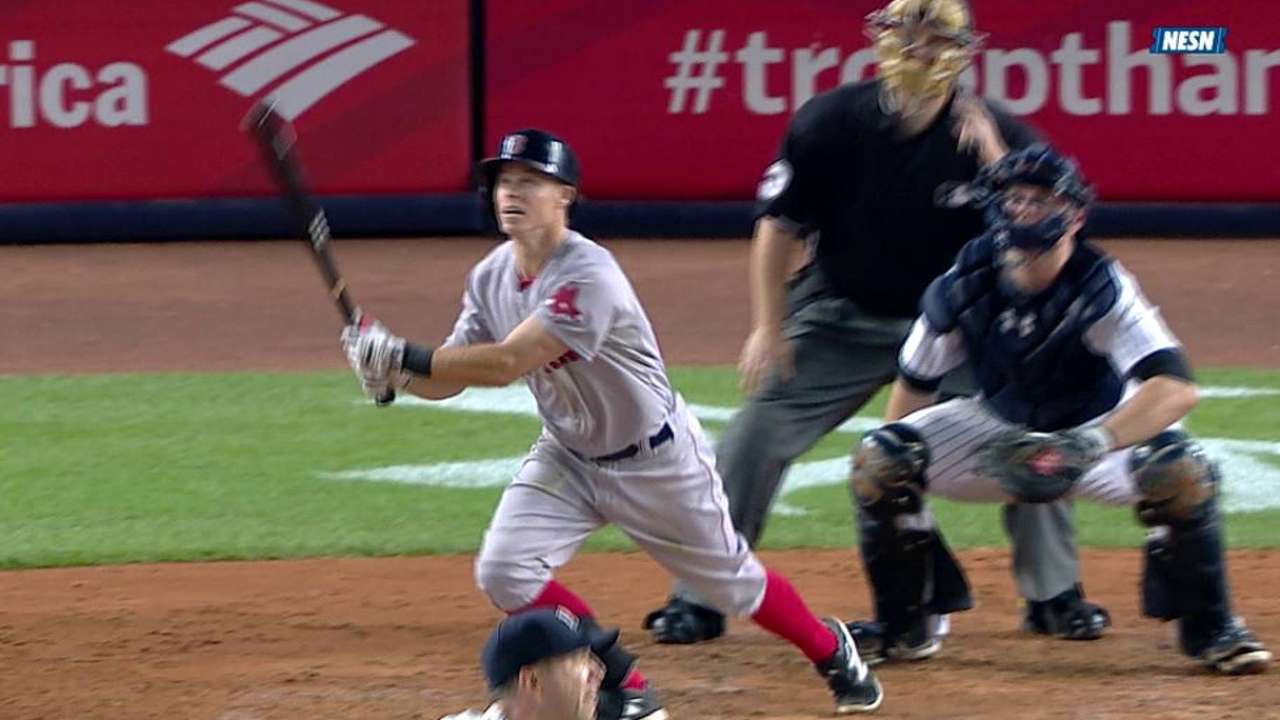 "People were saying something like super-utility, or utility infielder, or this and that, but it's not up to me. I'm just going to go about my offseason like I normally would and whatever they tell me coming into Spring Training or going into the season, I'm going to be happy to do it," said Holt. "I look forward to any role I might be in."
Ian Browne is a reporter for MLB.com. Read his blog, Brownie Points, and follow him on Twitter @IanMBrowne. This story was not subject to the approval of Major League Baseball or its clubs.