McGehee happy to wind up in San Francisco
Giants like how their new third baseman fits into lineup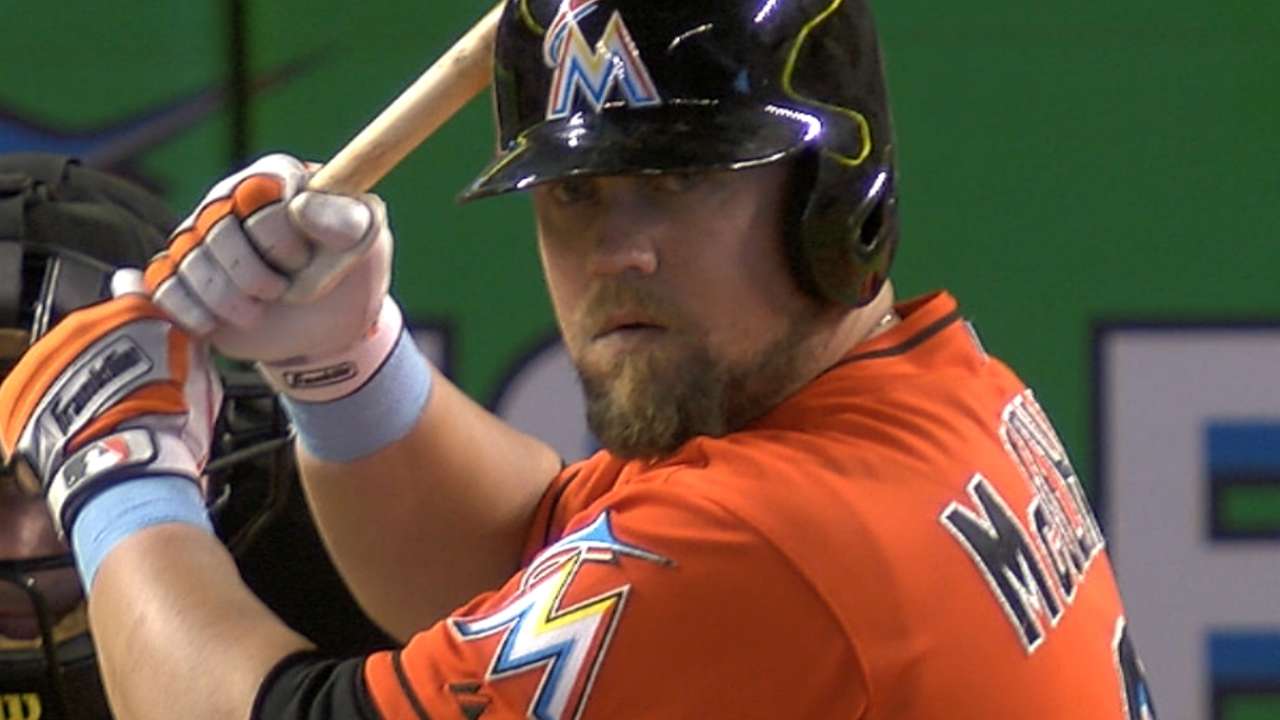 For a few minutes on Friday, Casey McGehee was excited about the news of a trade between the Yankees and Marlins. He heard from his wife, Sarah, that David Phelps, a teammate in 2012, was coming to Miami. So McGehee asked his wife to look into who else was involved.
McGehee quickly learned that the Marlins had also acquired Martin Prado, no doubt his replacement at third base. That set off some alarm bells, as McGehee put it on Saturday. He called his agent and reached out to Miami president Michael Hill, who informed McGehee he wouldn't be reporting to Marlins camp next spring.
McGehee was relieved shortly afterward when he found out he'd been traded to San Francisco, where he will take over for Pablo Sandoval as the Giants' third baseman.
"I didn't want to think too far ahead, but in the back of my head I was really, really hoping that San Francisco was going to be it," McGehee said on Saturday during a conference call with reporters. "When I did finally get that call and find out where I was going, I was still a little bit shocked but really, really excited."
The Giants were equally pleased to fill a need at third base, a lingering question since Sandoval signed with the Red Sox. They found an answer in McGehee, 32, coming off a season in which he earned National League Comeback Player of the Year honors. After spending a year in Japan, McGehee revived his career by hitting .287/.355/.357 with four homers and 76 RBIs.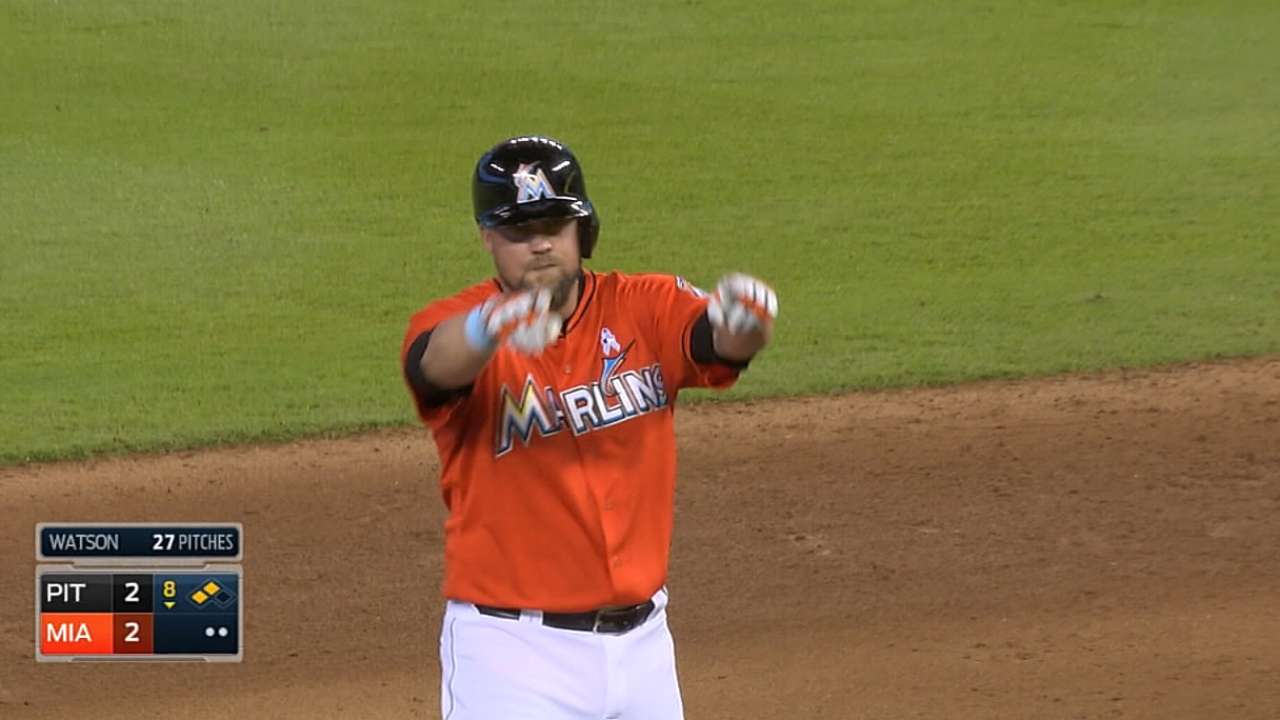 Projected to make about $3.5 million in his final year before free agency, McGehee was a natural fit for the Giants. General manager Brian Sabean said the club inquired about McGehee earlier this offseason, and the Marlins' trade for Prado finally forced them into action.
"It was a good fit from Day 1," Sabean said. "It took a while, but I'm very relieved we could get this done before the holidays not only for his sake but also for the organization, kind of put to rest what we're going to do next year at that position."
McGehee was born in Santa Cruz, Calif., and grew up cheering for the Giants and A's, idolizing players like Will Clark and Matt Williams. He played college ball at California State University Fresno and still has family and friends in the Bay Area, making San Francisco an even more attractive landing spot.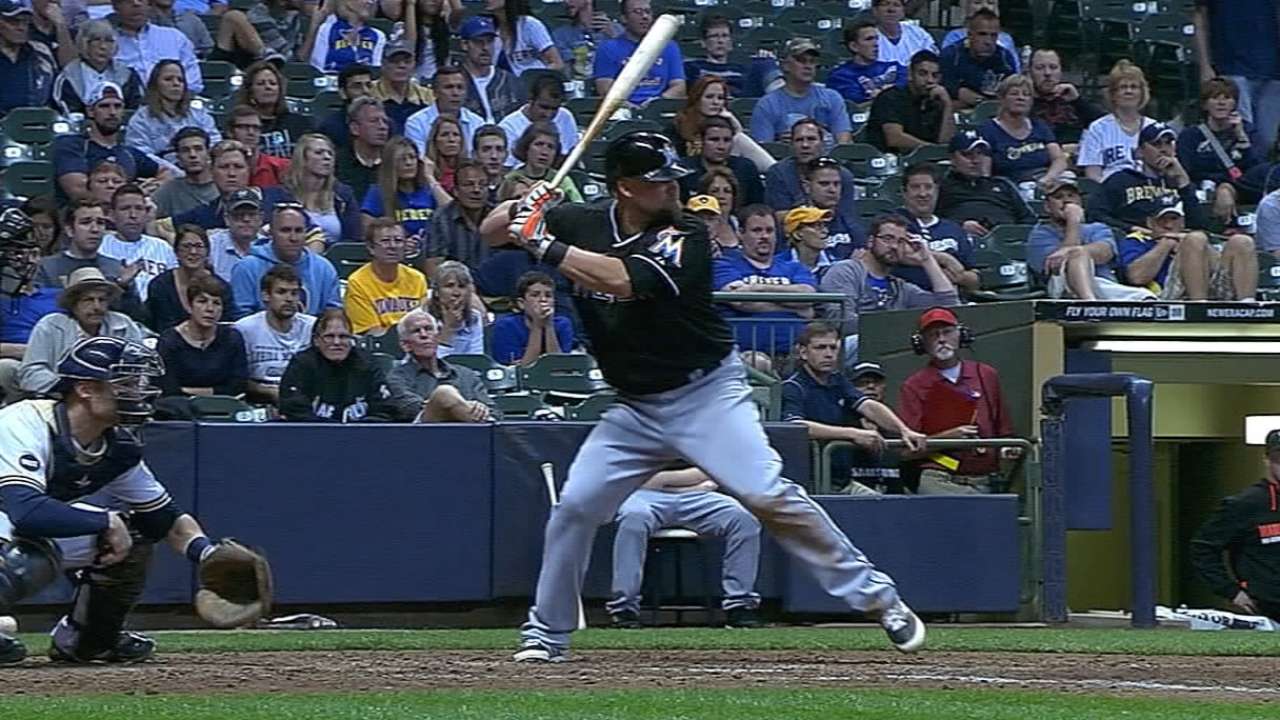 "I found myself just walking around with a smile on my face," McGehee said. "Couldn't be more happy not only to be in an organization that has had the success they've had the last little while, but also it's a chance for me to get back home."
McGehee said he isn't concerned about replacing Sandoval, beloved by Giants fans for his energetic personality and postseason heroics. Instead, McGehee said, he will try to find his niche and "pave my own way, not try to pick up where Pablo left off."
McGehee could find himself in a similar spot in the lineup, though. Manager Bruce Bochy expects to use McGehee anywhere from the cleanup spot to sixth. McGehee's up-the-middle approach should serve him well in an environment like AT&T Park, as it did in Marlins Park, and Bochy pointed out that McGehee helped protect Marlins slugger Giancarlo Stanton last year.
For all the success he had, he only hit four home runs. McGehee is not quite the power threat he was when he hit 23 homers for the Brewers in 2010.
Sabean said the lack of thump isn't necessarily a concern for the Giants, but everyone will have to step up next year to help make up for the loss of Sandoval.
"We saw last year, we were a house on fire as far as power, then that tapered off for a lot of reasons. You don't have to have power in the National League to win games, win a playoff spot or win a World Series," Sabean said. "The best thing we can do is put together a strong, deep lineup and the power will take care of itself."
Adam Berry is a reporter for MLB.com. Follow him on Twitter at @adamdberry. This story was not subject to the approval of Major League Baseball or its clubs.