Inbox: What will the lineup look like in 2015?
Beat reporter Todd Zolecki answers Phillies fans' questions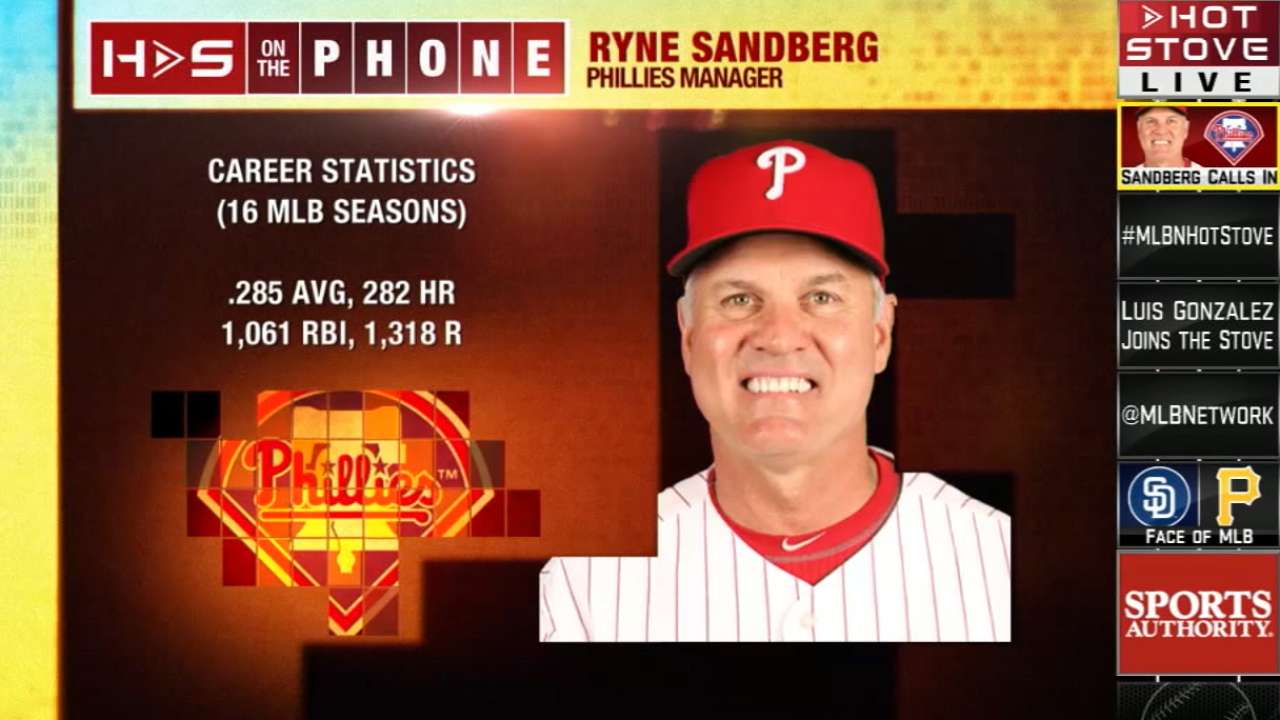 Can you provide a mock starting lineup if Jimmy Rollins, Marlon Byrd, Domonic Brown, Chase Utley and Ryan Howard are traded?
-- Kevin F., Doylestown, Pa.
Holy cow, that's a lot of people being traded. Frankly, I don't think they all get moved. We know Rollins is gone and signs still point to Byrd being traded at some point. Meanwhile, indications are Utley remains reluctant to waive his 10-and-5 trade rights, despite the prospects of playing on a losing team the rest of his career. Howard's price tag and declining performance continue to make him a tough sell and Brown is probably staying in Philly because the club has nothing to lose by playing him again in 2015. So let's say Rollins and Byrd are traded. The lineup could be something like: Ben Revere, TBA, Utley, Howard, Carlos Ruiz, Brown, Cody Asche /Maikel Franco and Freddy Galvis. Yasmany Tomas would have looked good in the middle of that lineup, but the Phillies will have to find a young power hitter somewhere else.
Do you think the Phillies need hitting over pitching?
-- John M., Mt. Holly Springs, Pa.
The game has shifted heavily toward pitching in recent years. Teams averaged just 4.07 runs per game in 2014, which was Major League Baseball's lowest output in a non-strike season since 1976 (3.99 runs per game). That tells me quality hitting is much more difficult to find than quality pitching. It seems everybody throws 95 mph these days. Hitters also struck out a record 37,441 times last season (a new strikeout record has been set every year since 2008). But the Phillies believe they need to shore up their pitching staff more than anything else. Yes, they know they need to improve their offense, but general manager Ruben Amaro Jr. and manager Ryne Sandberg still say pitching trumps everything else.
Submit a question for the Inbox.
I know the Phillies are on a mission to blow up the core, but what are the chances Utley plays his entire career for the Phils?
-- Shane W., Tucson, Ariz.
Like I mentioned above, there are no indications Utley is desperate to waive his 10-and-5 trade rights, so he could finish his career in Philadelphia. He is comfortable here. He already won a World Series, so he will not be on a desperate search to win one like other players. He also is comfortable with the Phillies' athletic training staff, which is important given his chronic knee conditions. I spoke recently to one player who said that player/trainer relationship is important. That said, I wonder if the team continues to struggle that Utley at some point will go to the front office and request a trade.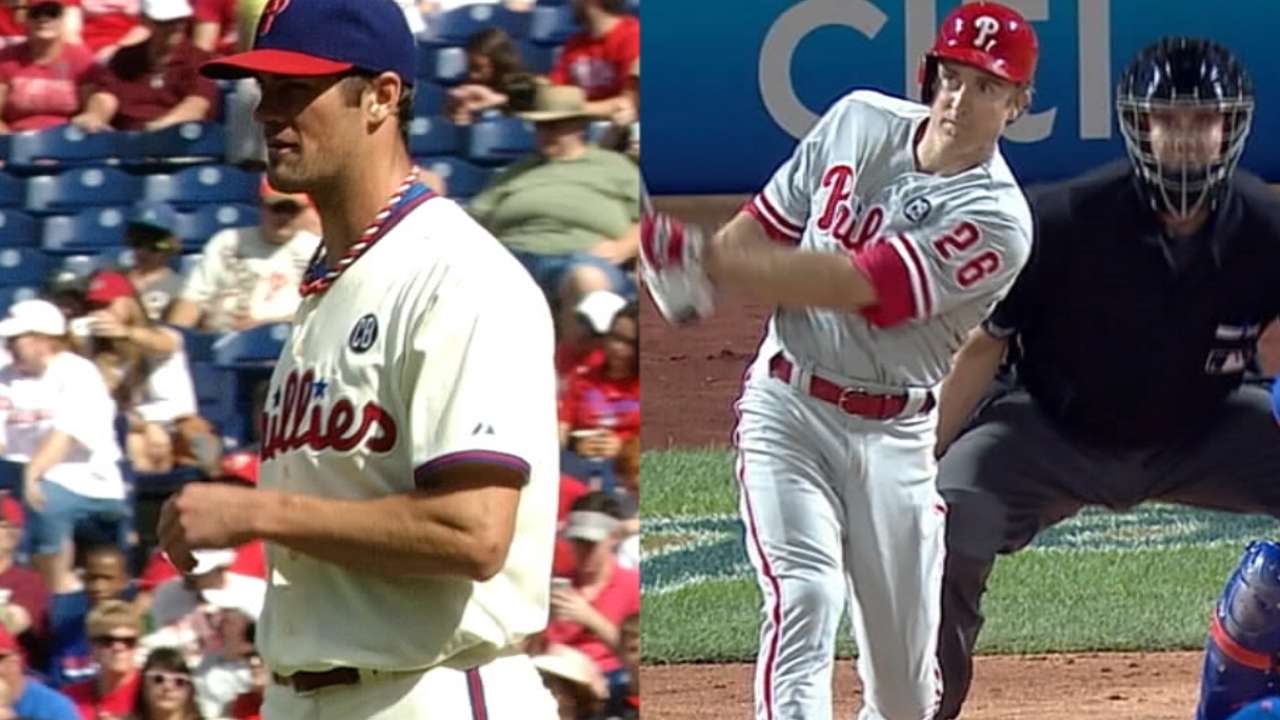 Will the Phillies field a representative team during the 2015 season?
-- John S., Culpeper, Va.
Next season and the next couple seasons after that are about the future. They are about playing young players, seeing if they can hang in the big leagues and making moves designed to be competitive again in 2017 or '18, if everything breaks perfectly.
Now that Rollins is no longer the shortstop, is Galvis the immediate heir apparent? Can he be an everyday player? If not, who succeeds Rollins in 2015?
-- Steve B., Carlisle, Pa.
It looks like Galvis, but so far he has not shown he can be an everyday player. Galvis has a .621 OPS and a 69 OPS+ in 550 career plate appearances since his big league debut in 2012. Compare that to Rollins, who has a .751 OPS and a 97 OPS+ in his career. Rollins ranked in the top third of qualifying shortstops last season in OPS. Sandberg is enamored with Galvis because of the energy he brings on the field, but energy only can do so much.
Todd Zolecki is a reporter for MLB.com. This story was not subject to the approval of Major League Baseball or its clubs.