MLB.com Columnist
Hal Bodley
Silverman taking bold steps necessary to reshape Rays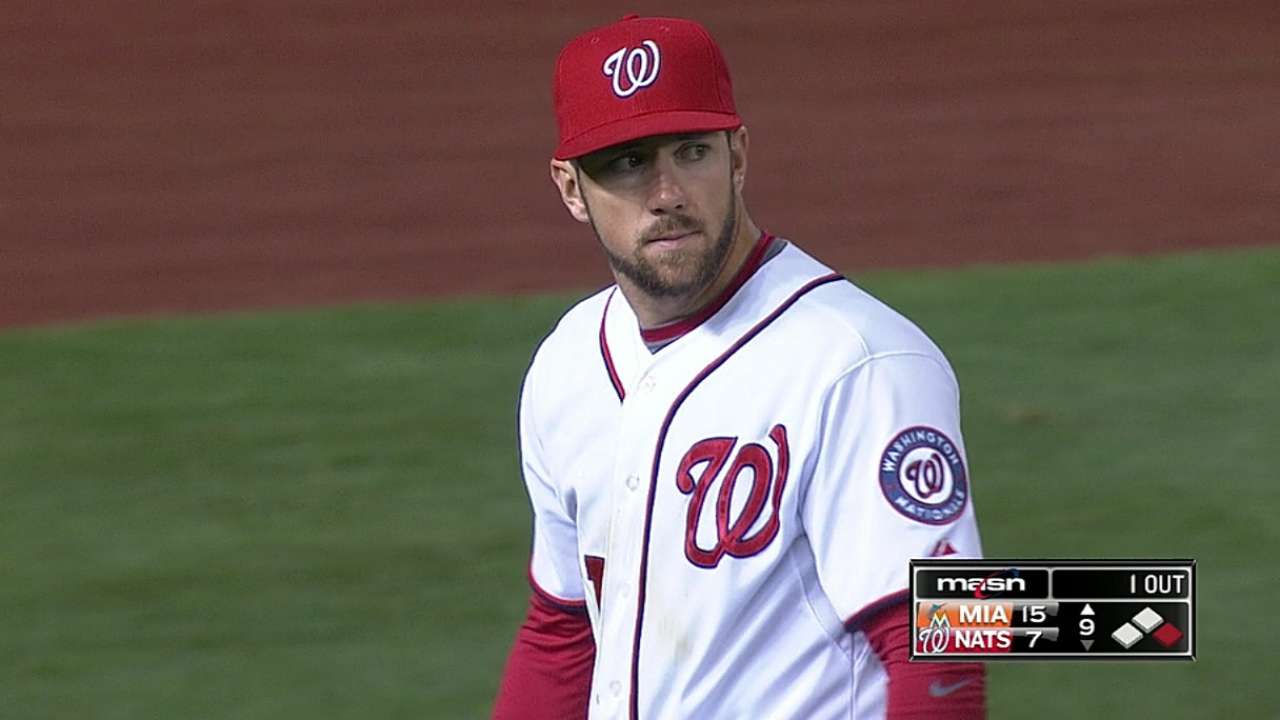 On second thought, give Matt Silverman, the Tampa Bay Rays' "rookie" general manager credit.
When he traded young Wil Myers, American League 2013 Rookie of the Year, to San Diego in a mammoth, three-team, 11-player deal -- it was finalized Friday -- my knee-jerk reaction was, how could he do that?
It was the largest trade in Tampa Bay's history.
Myers, just 24, was the Rays' future, a middle-of-the order slugger who could become a superstar for years to come.
For a team desperate for offense, this deal, which also moved catcher Ryan Hanigan to the Padres, just didn't make sense.
Silverman, team president the past nine years, took over the baseball operations department when Andrew Friedman left for the Los Angeles Dodgers in mid-October.
"Matt's absolutely the right person to pick up the baton and take this thing forward," principal owner Stuart Sternberg said when Silverman assumed his new duties.
Obviously, Silverman "is taking this thing forward."
Just before Friedman's move to the Dodgers, he sat with then-manager Joe Maddon and said the Rays, who disappointed with only 77 wins last year, would just do some "tweaking" for 2015.
What Silverman has done is far more than tweaking the roster. Call it a major overhaul.
"Yes, the buzz word earlier in the offseason was tweak. We're testing the definition of tweak with the number of changes we've made," he said Friday during a conference call with reporters.
"This is a baseball trade, and one we believe will make our club more competitive both for 2015 and beyond. Trading Wil Myers wasn't an easy decision, but we're very excited about the talent coming back our way. This deal has potential to improve our team on both sides of the ball."
Prior to this blockbuster, Silverman released veteran catcher Jose Molina, traded away infielder/outfielder Matt Joyce and pitchers Jeremy Hellickson and Joel Peralta.
There are two thoughts about these deals:
First, Silverman must believe the team that finished fourth, 19 games behind first-place Baltimore last season, would be no better in 2015.
"We are now a more well-rounded and balanced club," he said. "The portfolio that we received in return is one that fits well with our club and gives us confidence we'll maintain our competitiveness heading into the season."
Secondly, he and his baseball staff must think that Myers' lackluster season in 2014 was not an aberration and maybe he's not the superstar they expected.
Plus, with the jury still out on his potential, the timing was perfect to deal Myers for promising, young players.
"We didn't go into the offseason looking to trade Wil or Hanigan," Silverman said. "We approached the offseason with an open mind and that mindset allowed these conversations to take form and turn into this trade. Our opinion of Wil had been and continues to be high.
"This isn't about giving up on Wil Myers. This is about a trade that makes us a better club this year and going forward. Wil Myers was a key to doing that. Without his talents and value there wouldn't have been an 11-person trade. It's the kind of trade that makes the baseball world go around. Everyone walks away feeling they have bettered their organization and team."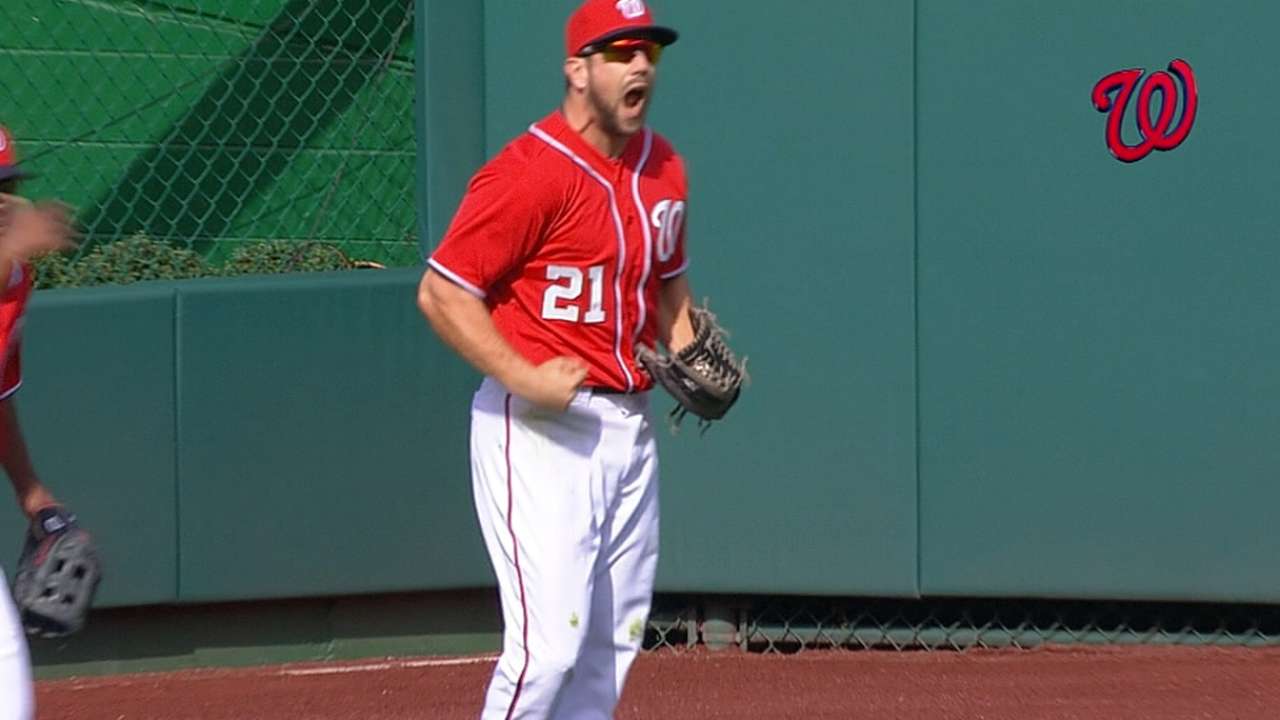 So, regardless of the fallout, hats off to Silverman's vision and his courage to make these moves. At first blush, giving up on Myers sends the wrong message to a fan base the Rays cannot afford to turn away.
Yet status quo for a team that finished 77-85 and far out of first place isn't in Silverman's DNA.
Myers burst on the scene on June 18 of 2013, the blue-chip prospect they obtained from Kansas City for pitcher James Shields. In just 88 games, he batted .293, with 13 homers and 53 RBIs His first Major League homer was a grand slam off CC Sabathia at Yankee Stadium.
Last season was a disappointment and obviously weighed heavily in Silverman's decision to trade Myers. He batted just .222 with only six homers and 35 RBIs. He struck out 90 times in 87 games. He made just $504,200 last season, a perfect fit for the cost-conscious franchise.
One of the keys to the deal was Hanigan, who is owed $7.2 million for the next three seasons, batted just .218 with five homers in just 84 games last season. He was on the disabled list twice. After being dealt to the Padres, he is heading to the Red Sox in yet another deal.
The key return for 2015 is Rene Rivera. He became the Padres' No. 1 catcher last season, batting .252 with a .319 on-base percentage in 103 games. Plus, according to the Tampa Bay Times, will make about $1.3 million in arbitration -- a huge financial saving for the Rays compared to Hanigan.
And then there's Steven Souza, a premier outfield prospect from the Nationals. He was the International League MVP in 2014, and Silverman said he "is an outfielder with tremendous talent who we expect to be a mainstay in our lineup for many years to come."
The other youngsters Tampa Bay received -- first baseman Jake Bauers, and pitchers Burch Smith and Travis Ott -- are more than promising prospects.
"Trades are risky by nature," Silverman conceded. "The easy thing to do is stand pat, but that can be just as risky if not more so. We've been looking to be proactive and improve our club. That's what we've been doing all offseason."
Anyone who believes the Rays are in a rebuilding mode need not talk with Silverman.
"There has been incredible change in our organization in the last couple of months," he said emphatically. "We've worked through a roster crunch, hired a new manager [Kevin Cash], reset our coaching staff and now we're rounding out the Major League club.
"As much change as there's been, our team and especially our pitching remains intact. We've made significant changes, but the overall talent level is as high, if not higher [than in 2014]. And our optimism is very high."
Hal Bodley is the senior correspondnt for MLB.com. Follow him @halbodley on Twitter. This story was not subject to the approval of Major League Baseball or its clubs.